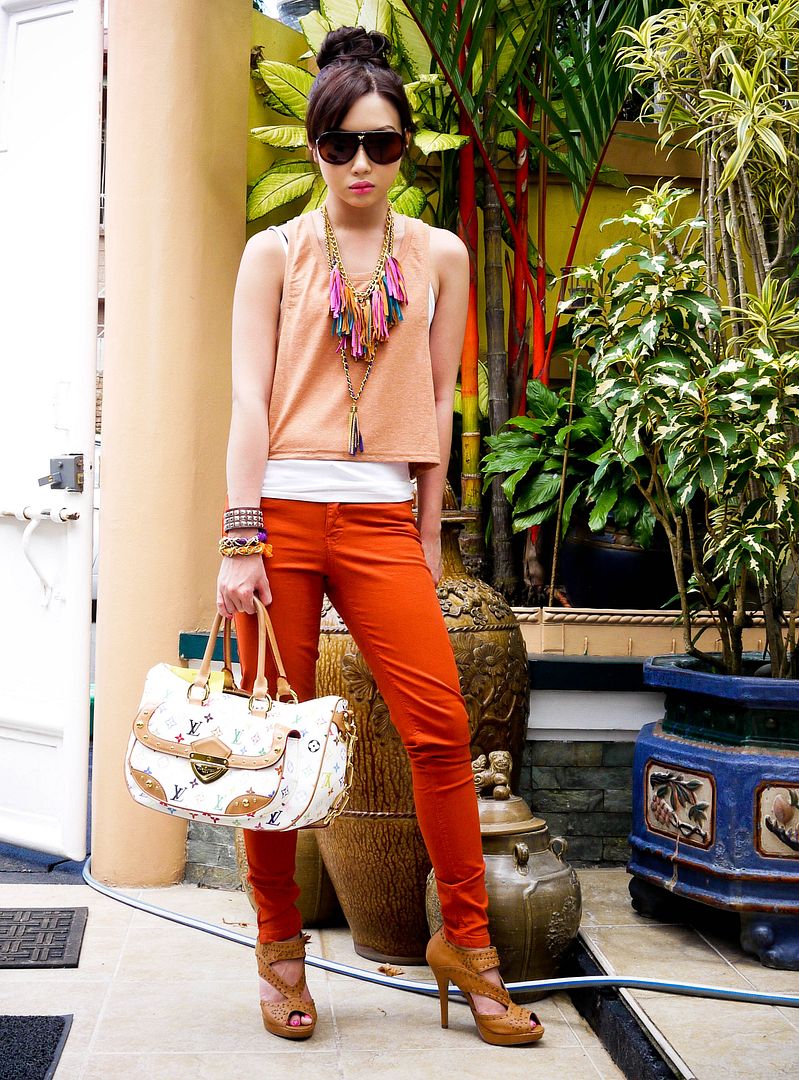 Pumpkin Pie.
(Jeans: Zara | Shirt: Topshop | Bag: Louis Vuitton | Accessories: RUCKUS | Shoes: US | Shades: Vintage)
Less apples, more oranges.
From pumpkin to persimmon, I am in love with the shade! Nothing spells Fall than a pair of pumpkin hued rust toned denim skinny jeans to embody the changing color that comes along with the seasons. Autumn is an amazing season to dress up for. The colors, the shades and the vivid transitions of hues are just so stunning especially in nature. Picture the trees, rusting out for the cold season to come and this exactly was what I wanted to show in my outfit. And besides different shades of orange- never hurt. Hope you like it!
xx, JL