Ahoy Matey!



Feeling very nautical and sailor-ish so I decided to go with that and work an outfit with the theme. I stuck to blue, white and brown...which are one of my top color combinations since brown and blue always has a rugged preppy feel to it. Wore my hair up cause I had no time to style it (yet again) and basically added all the essentials: statement neckpiece, cinchwaist belt, tieup booties and headband in a similar shade.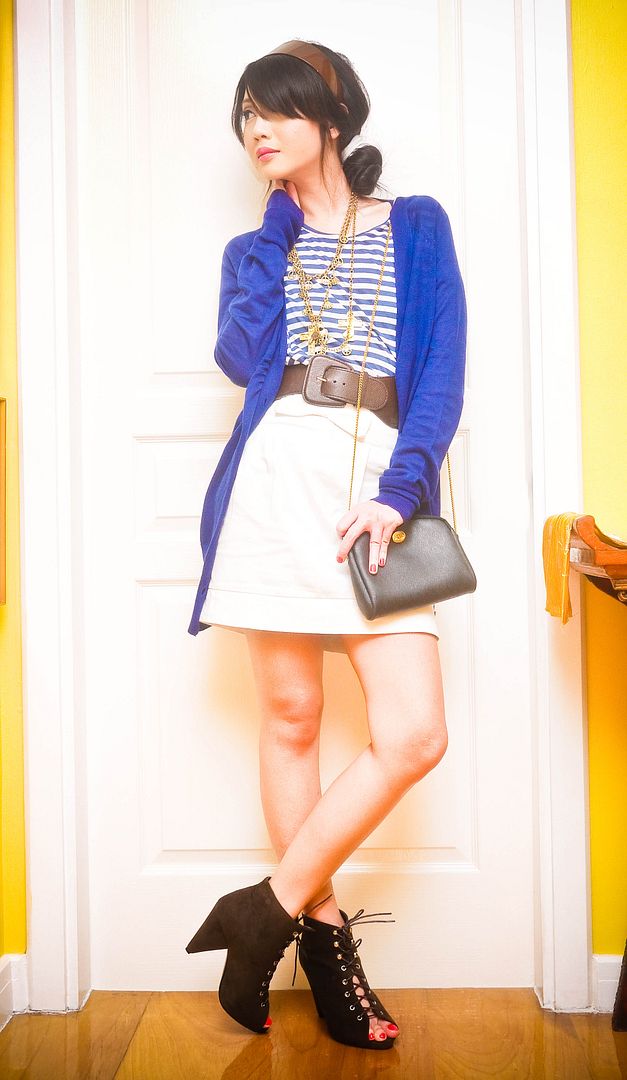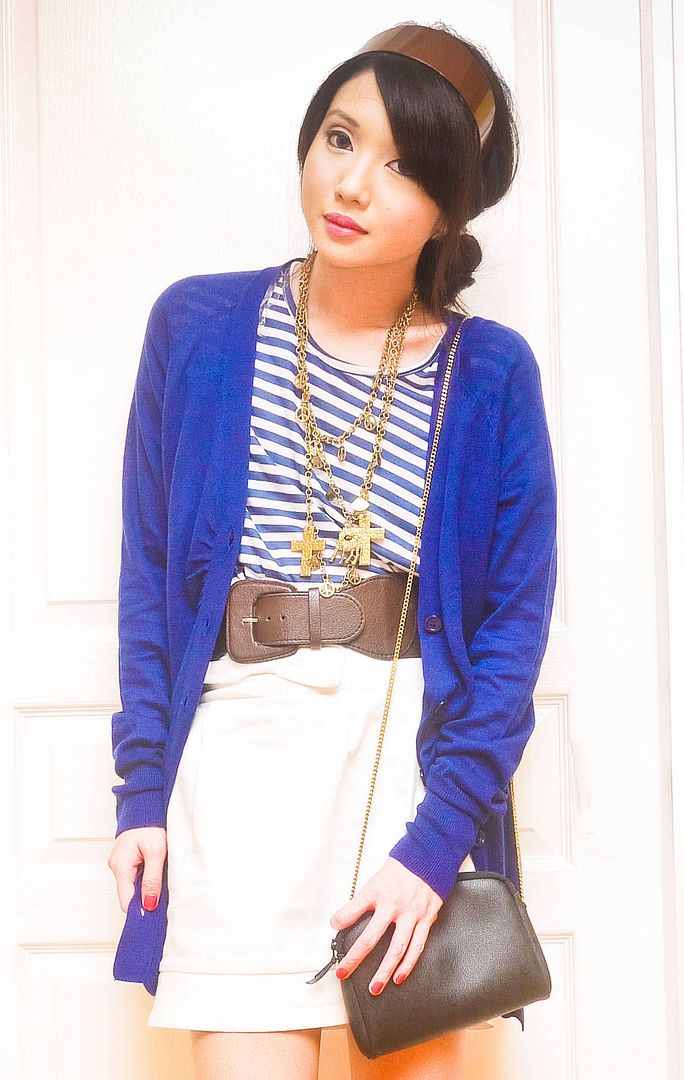 My most favorite piece in this look is the neckpiece which my cousin, Kix made. She'll be coming up with a collection this September but check out her stuff at her Tumblr, http://nikkisunga.tumblr.com

Here's a short write up I found on why NAUTICAL will never go out of style! Thought I'd share to you all....
Nautical is nothing new, but there is something new in nautical. Every spring and summer blue and cream horizontal stripes crop up everywhere from the runway to the L.L. Bean Catalog. Women have enjoyed dressing like sailors since boating became recreational. So how have designers reinvented the trend this spring? Read on to see my inspirations for the outfit!