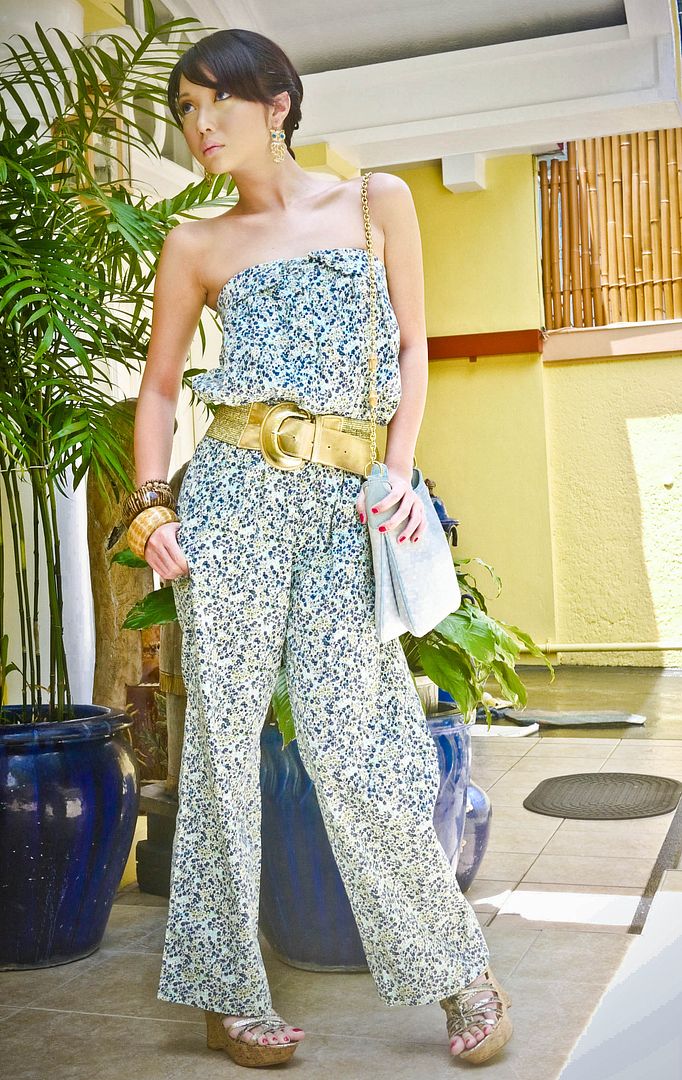 Jump for joy.
(I literally did in a floral jumpsuit from Details, cork strappy wedges from CMG, Vintage Gucci chain purse in baby blue, gold wide cinchwaist belt, gold owl earrings with turquoise from Forever21 and wooden bangles)
Florals are the ultimate go to print for when I need cheering up! The day where I mixed health and business as I wore this outfit to see my doctor for an appointment for my routine allergy checkup and then to a few errands and meetings for my brand. It was a busy as a bee day and as such, I was quite attracted to florals thus the floral jumpsuit choice.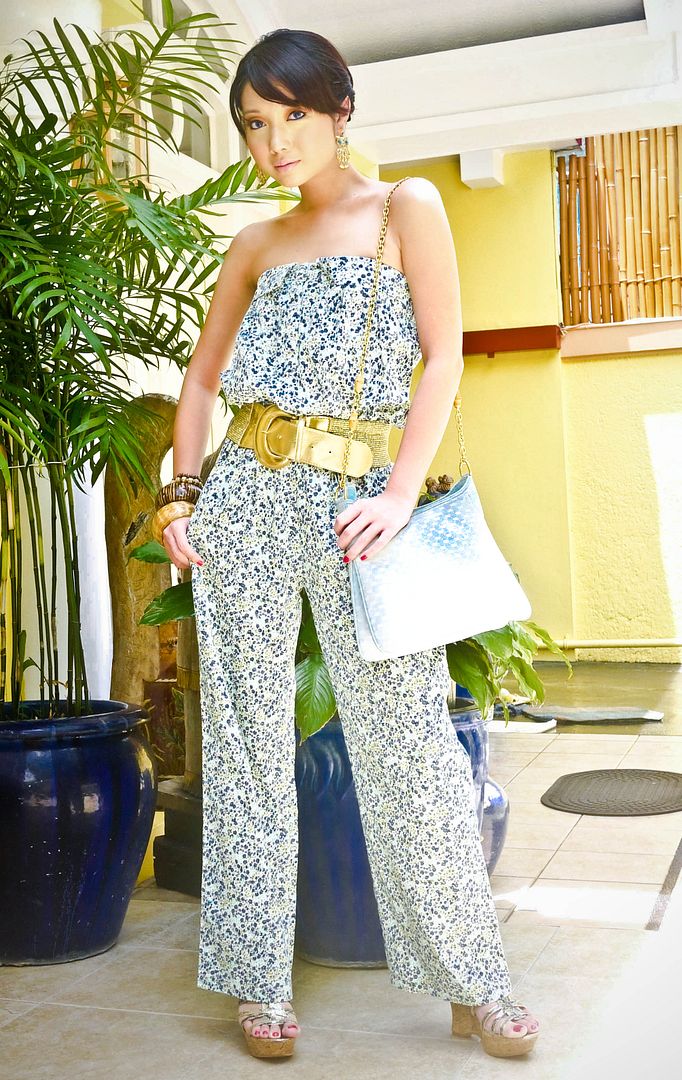 Take a closer look...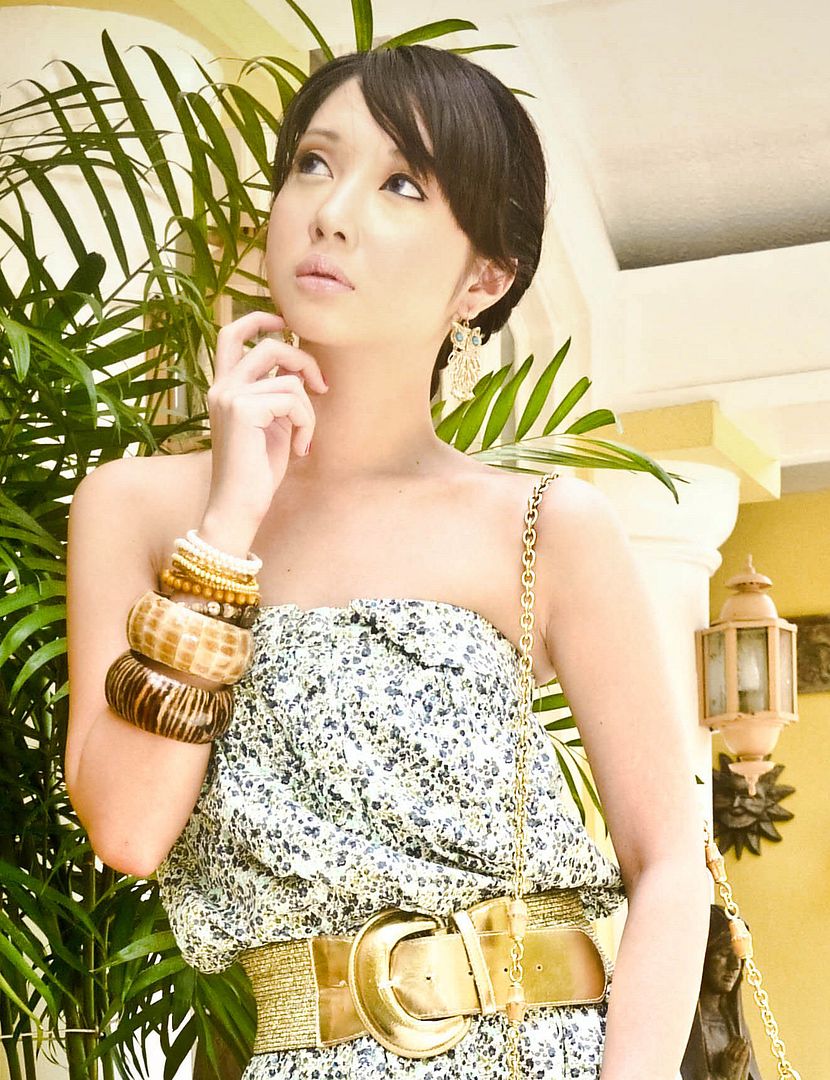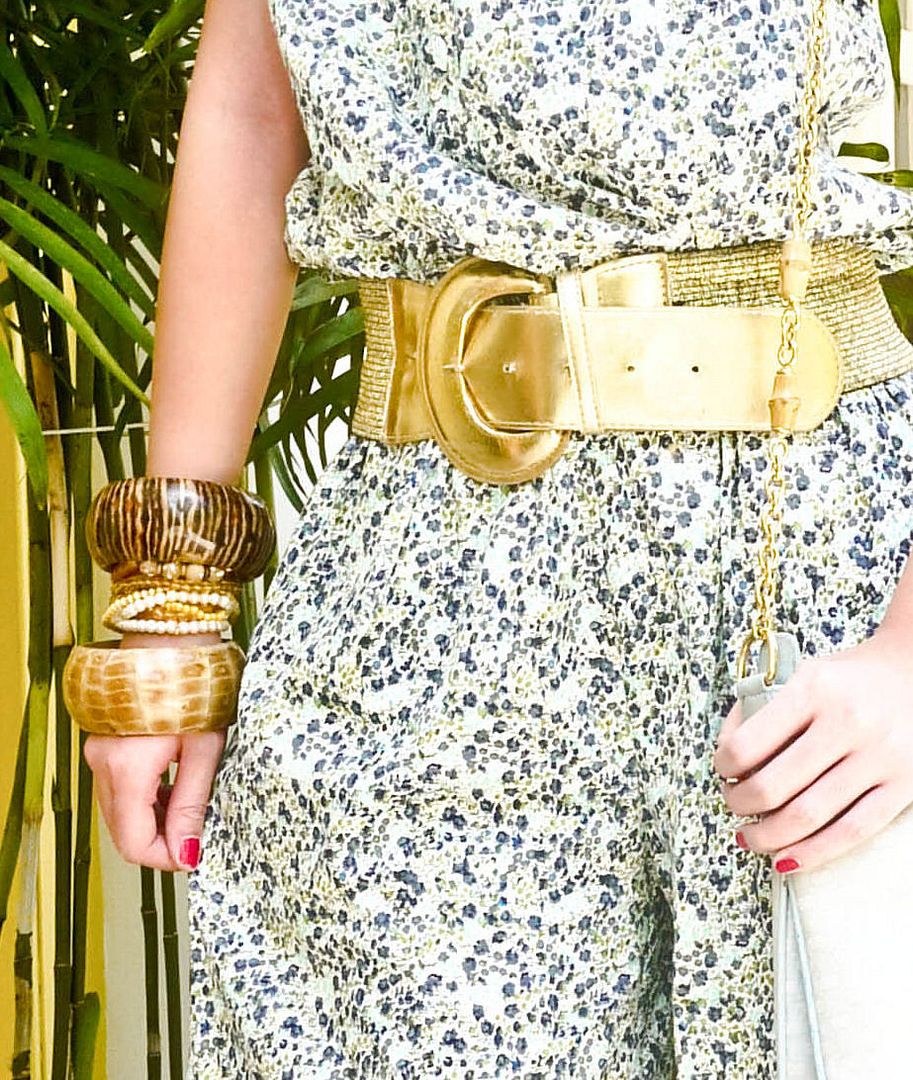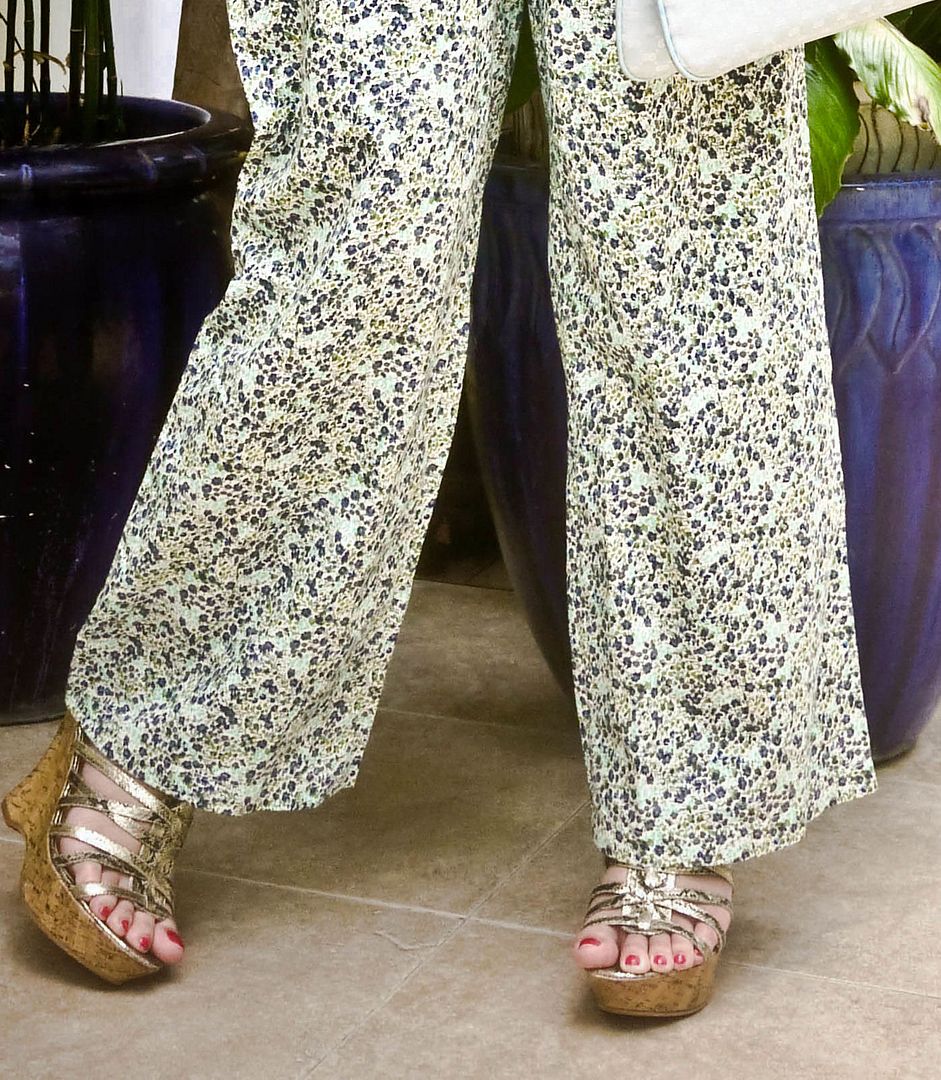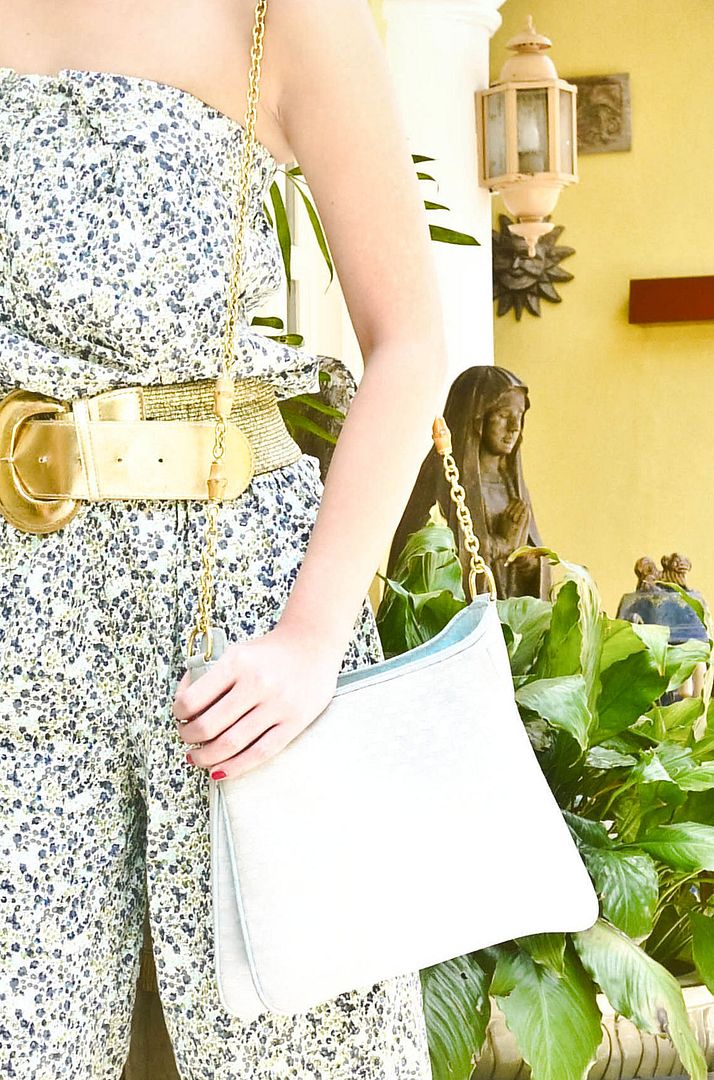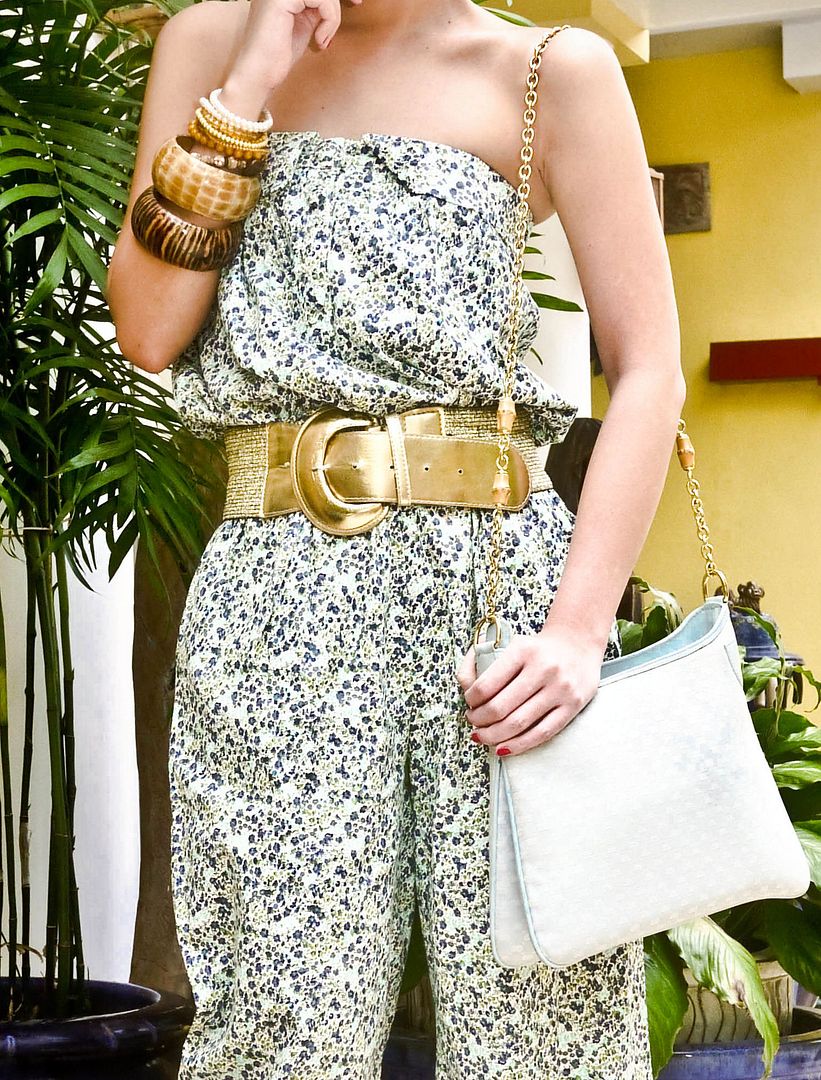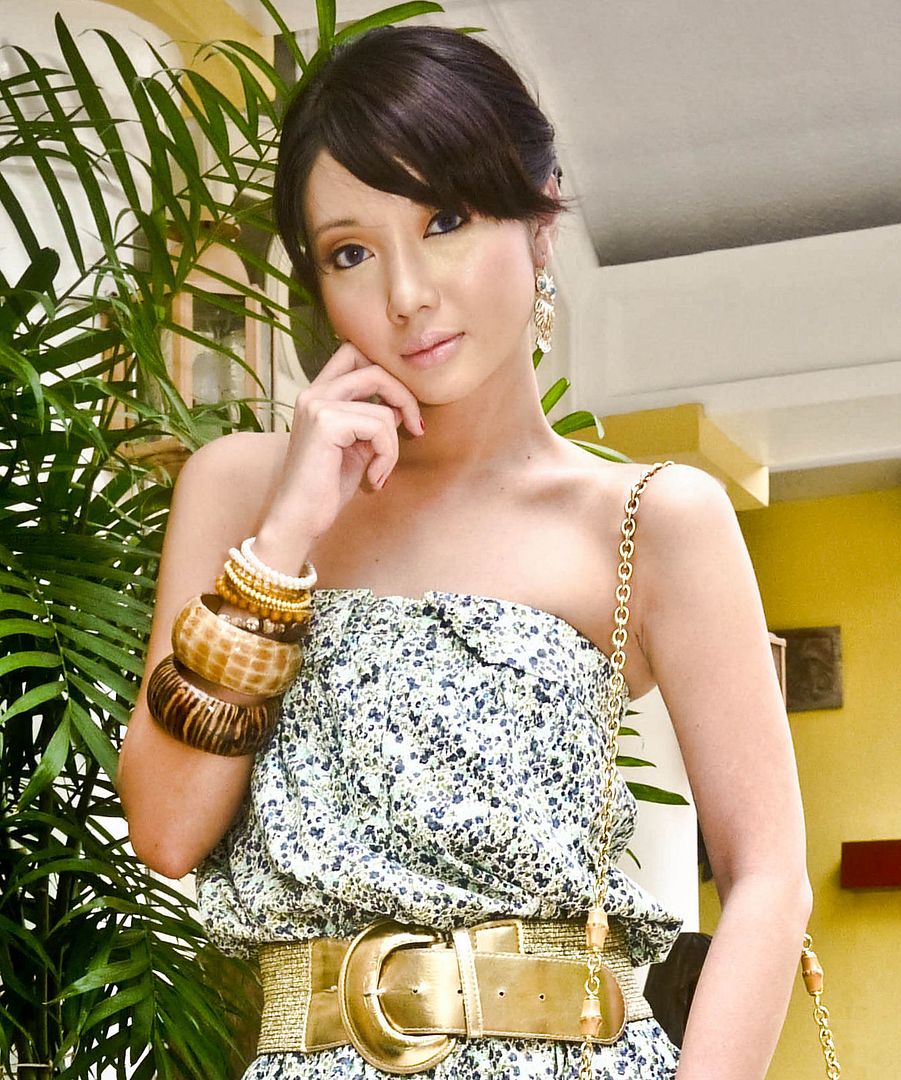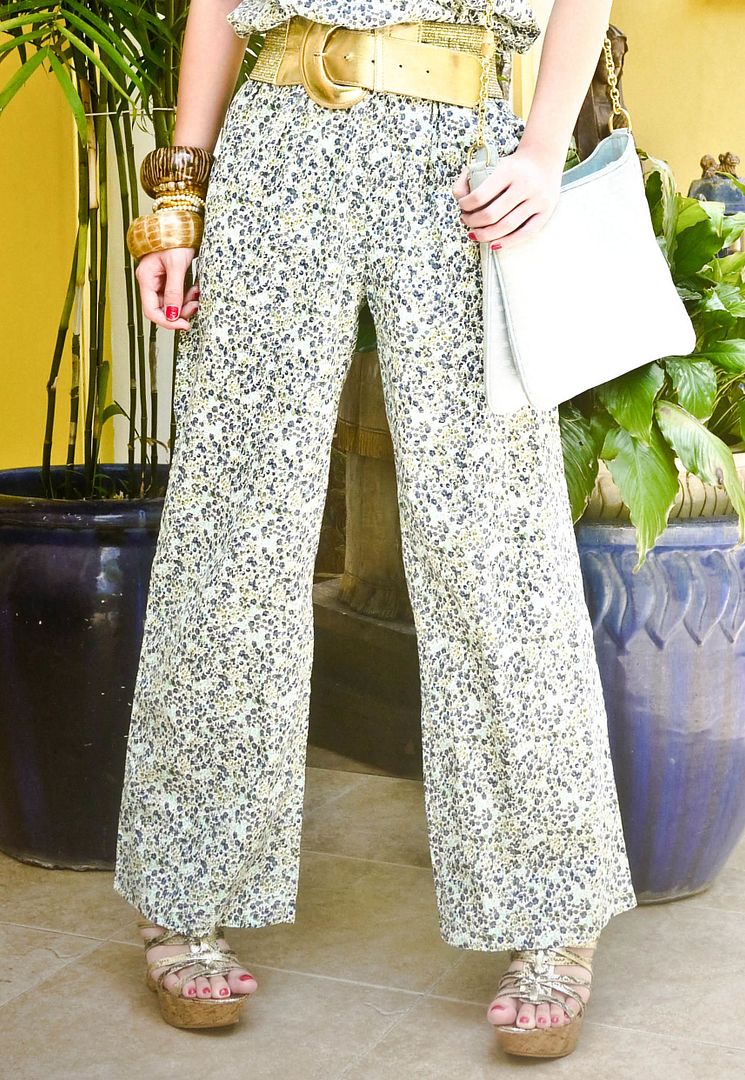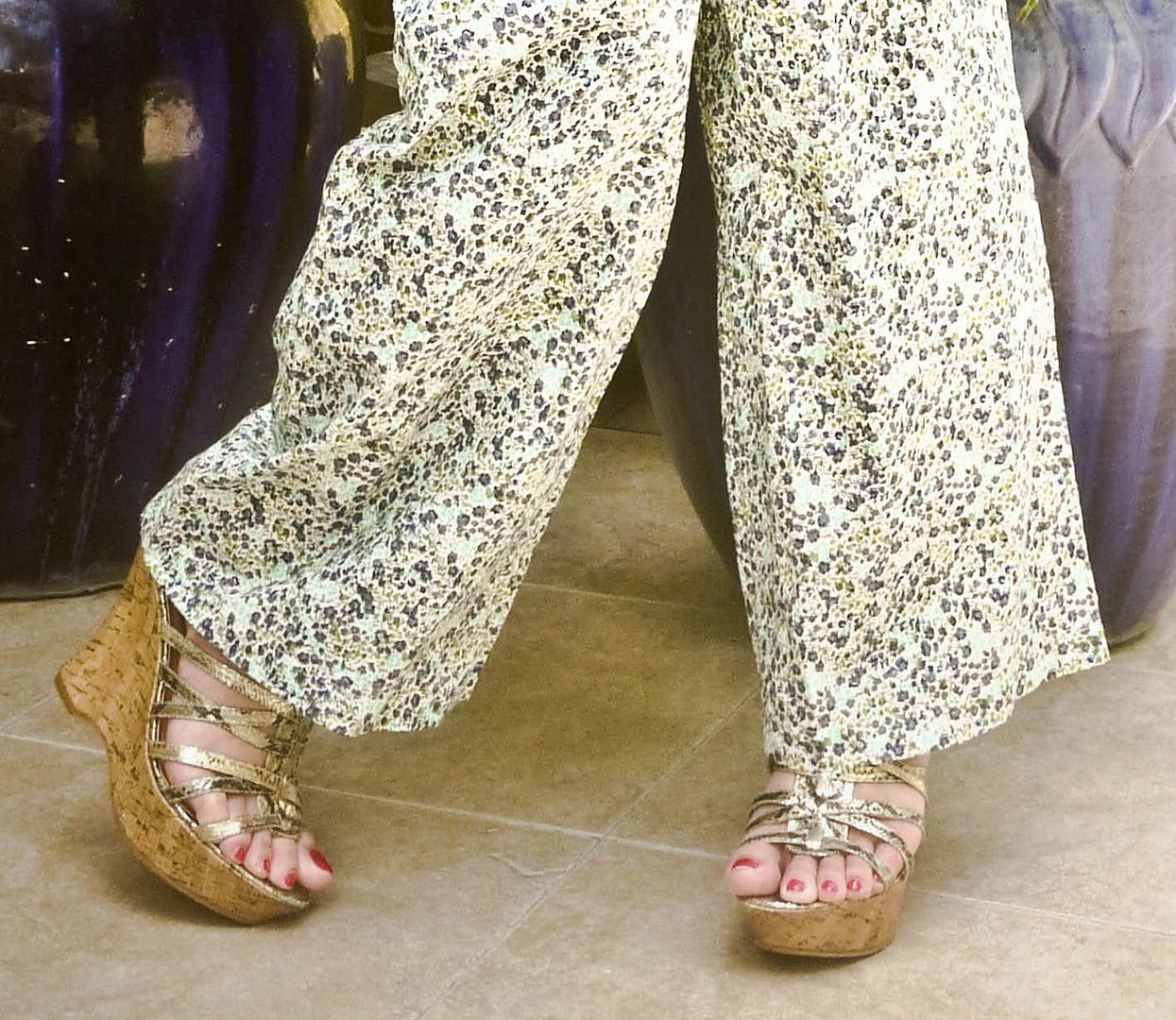 Folklore.
Channel the early '70s by wearing a hippie jumpsuit with wooden wedges and a boho-inspired hairstyle. Create shape by adding a belt that cinches the waist.
I always love a good onesie. Jumpsuits are so comfortable to wear and is the easiest to style for those days you are just on the go and have no time to spare to fuss about what to wear. It's an all-in-one look as it solves almost every outfit dilemma (you just basically slip it on and you don't have any more decisions to make or those mix and match issues are ultimately solved... pronto!) I love this jumpsuit which I got from Details, a local retail store since it has a cute floral print wherein the buds are really tiny thus making the look more prairie and delicate...a perfect go-to print for the season. I am quite amazed I got this in blue rather than pink (yes it has a pink version) since I rarely buy clothes in that shade...if you must know, pink is my favorite color... and I think that is quite obvious based on past posts. Since the jumpsuit has the wide legged effect on the bottom area, I wore it with wedges which was inspired by '70s fashion wherein everything was flared and paired with the chunkiest shoes ever aka. wedges. Wore it with a wide waist cinching gold belt which matched the gold shoes and the gold chain of my purse (a vintage Gucci from my mom). I kept my hair neat and simple with a french braid up-do which kept the hippie flower power vibe the print and shape of the jumpsuit had.

The thing I love with jumpsuits best and how easy they are to move in... I was literally running around in it for one entire day with no hassle. It gave me more than enough space to breathe, which skinny jeans would never allow and it was just so easy and breezy... I could've jumped for joy! A great investment piece and definitely something I shall stock up on!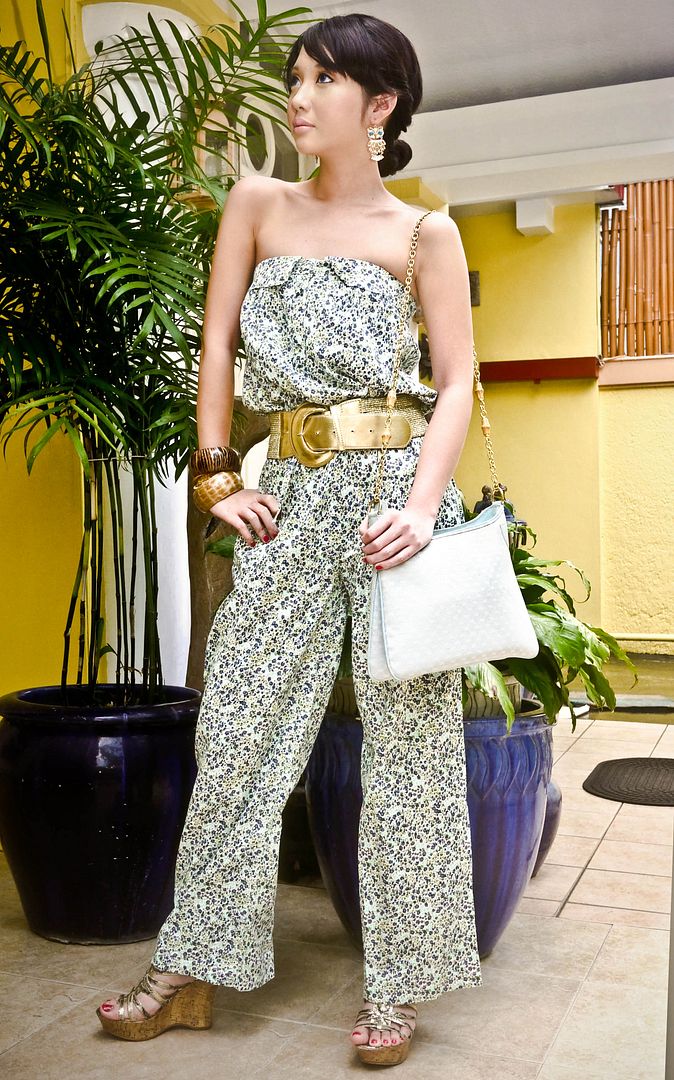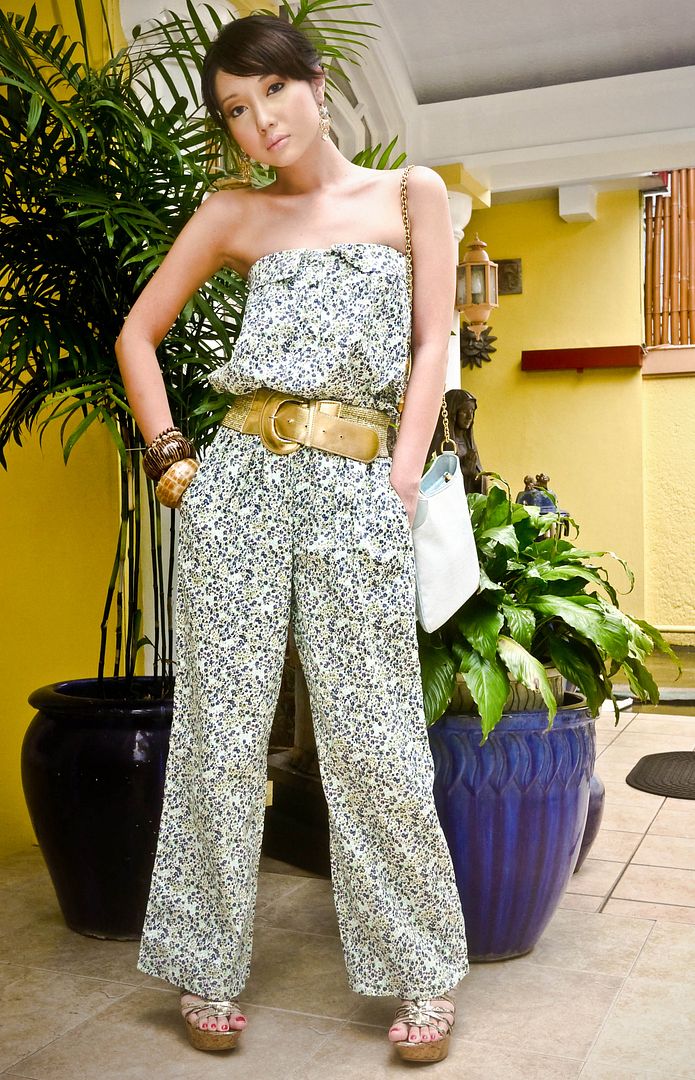 PS: Thank you for the sweetest and loveliest comments! Reading a nice comment always puts a smile on my face and I am very appreciative of all the love you all show! I shall reply on your posts soon (I have dedicated one whole day for that already!) since I was so busy handling our 3 day SuperSale Bazaar over the weekend and could not blog... More posts soon!