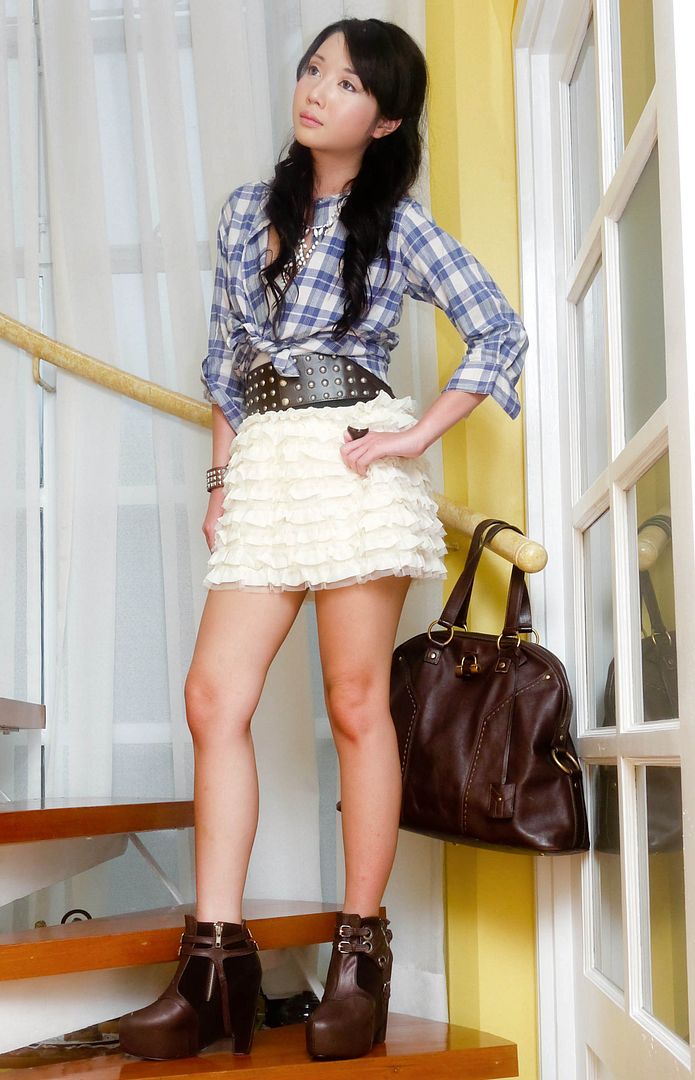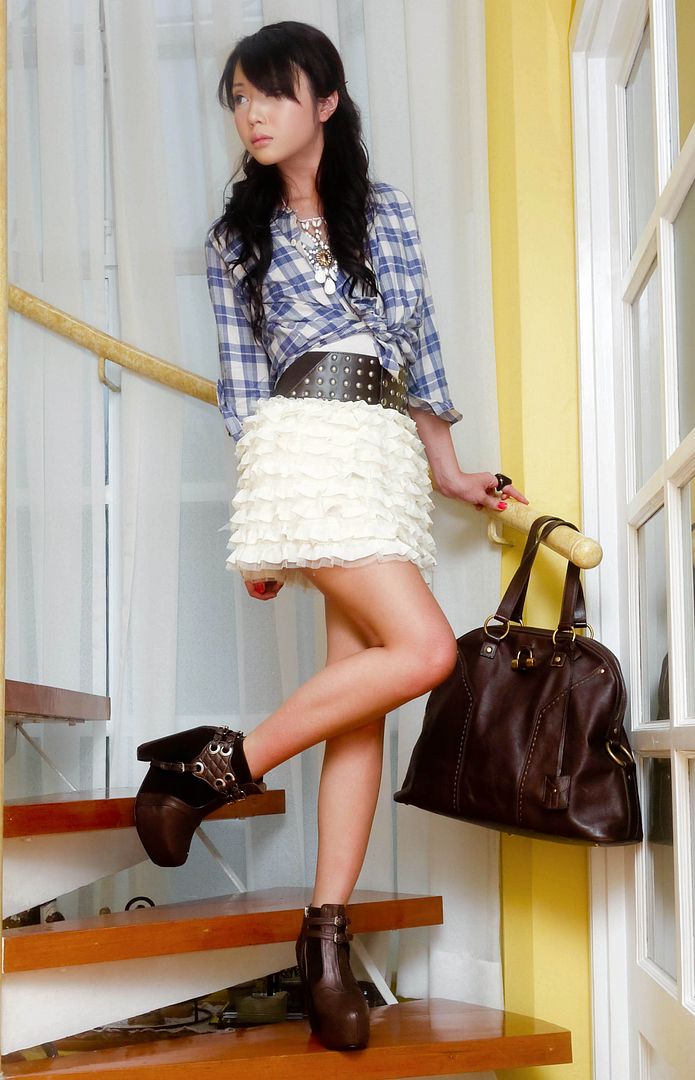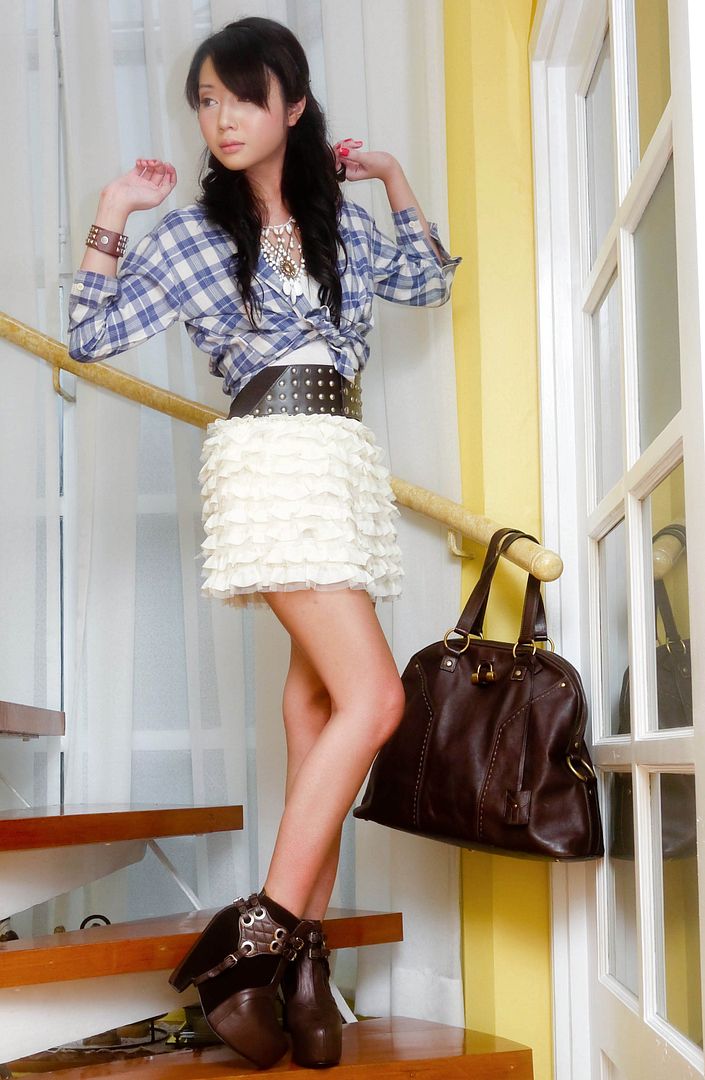 Urban Cowgirl.

Nothing spells Western influence and rodeo more than a ruffled lacey skirt, a checkered rustic blouse and brown earthy tones.
(Blouse from British India, Skirt from a bazaar, Boots from Soule Phenomenon , Bel from Zara, Necklace from Fuddy Duddy
and Muse purse by YSL)

We may as well be transitioning into fall (aka. storm season back here in the Philippines) but I choose to live in denial with this summer's day outfit inspired by D&G Spring Summer 2010 collection. I attached below the inspiration for the look. The cowgirl look has been one of my favorite S/S 2010 trends since it's just so refreshing and fun, a definite palette cleanser from all the glitter, sequins and metals that dominate the fashion runways for autumn. It's a return to all things easy, breezy and uncomplicated, definitely something I seriously miss when I go all out for studs and dark tones. I wore something similar to this about 2-3 months ago and I find myself coming back to it yet again despite the dark and gloomy weather. I guess a bit of bright and shiny never hurts anyone.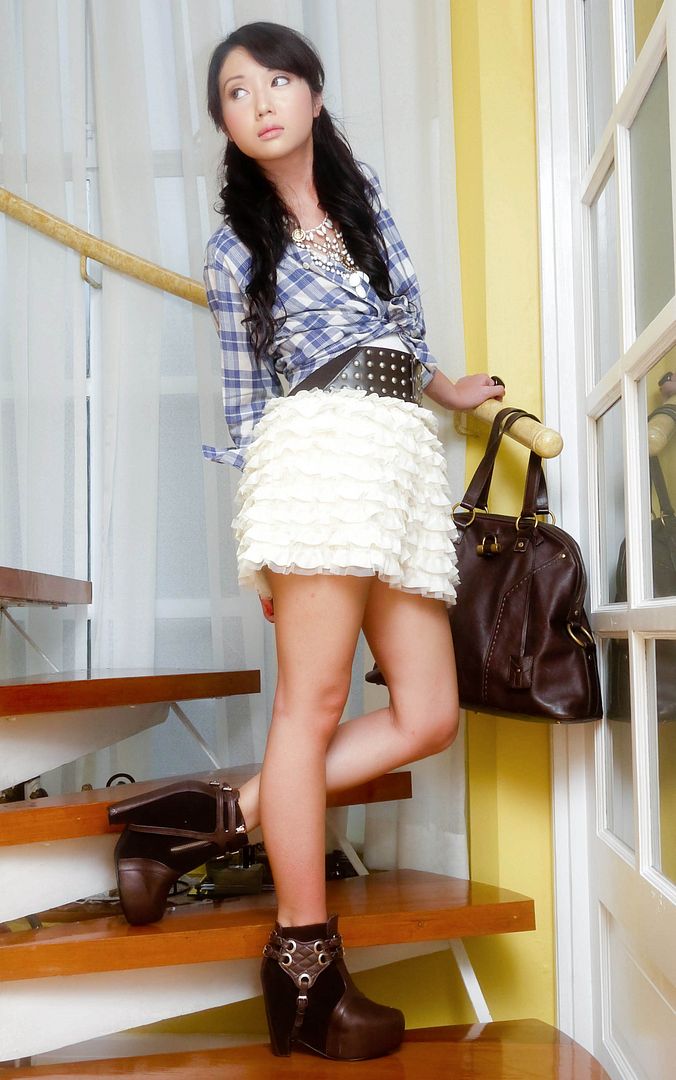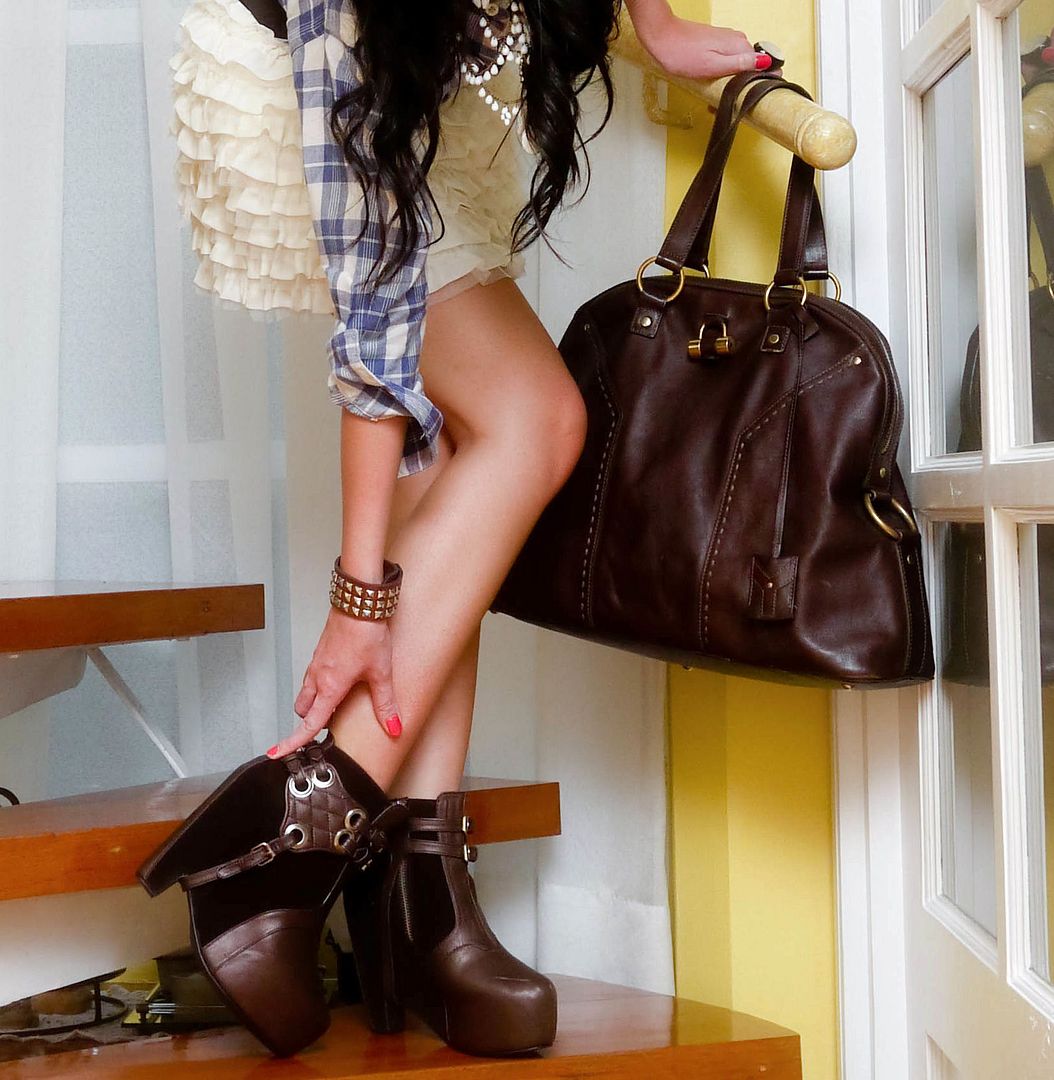 I wore this on a totally tiring Tuesday which involved a visit to my heart doctor and a fitting/ meeting at our store which is currently on a SOFT OPENING phase now. I love the ruffled chiffon and tulle skirt for the subtle sweetness it hints and I decided to pair it with a checkered blue and off-white blouse tied at the waist. The shirt was from when I was 11 years old which still magically fits me now... I guess I never really outgrew it. The cowboy and glam Farmville-inspired look was kep consistent by a brown studded belt which perfectly matched the focal point of my outfit: my new Sam Edelman-inspired Zoe boots from SOULE PHENOMENON which my friend and brand owner, Nicole, named after my blog, Only the Marvelous. She is the sweetest ever and I so love her for naming this pair after me since I love this design so much, I can wear it every single day. More so, it's brown which is a great break from the multitude of black shoes from my collection. I used my YSL Muse bag since it perfectly matched the brown of the shoes and bling-ed up with a drop necklace from a friend's accessory line. I kept other accessories rustic and fuss free with a brown leather studded cuff and a ring I mysteriously found amongst my jewelry . I don't know how it got there but it matched the look I was going for so I wore it anyway.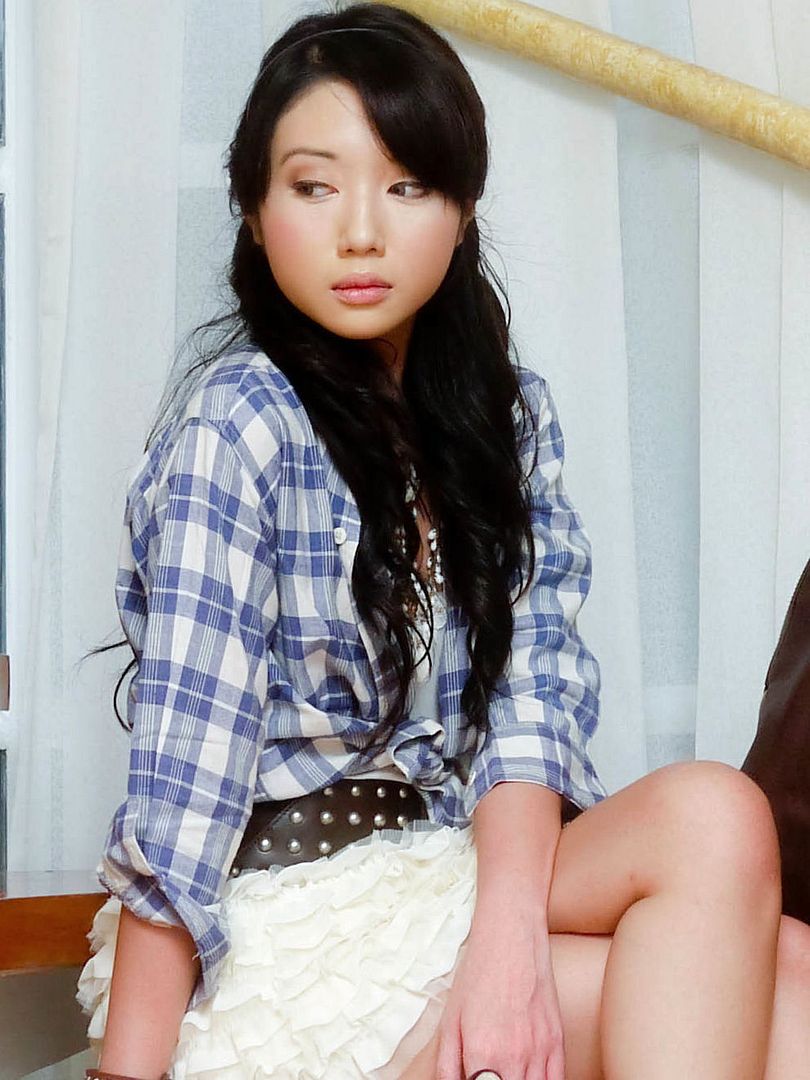 I curled my hair, kept my makeup pale and natural as much as I could and I was good to go. It was a very productive day and I had a blast in this outfit! Check out Soule Phenomenon to get your pair on this seriously marvelous pair!
Inspiration:
-----------------------------------------------------------------------------------------------------------------------------


Other SHOUT OUTS: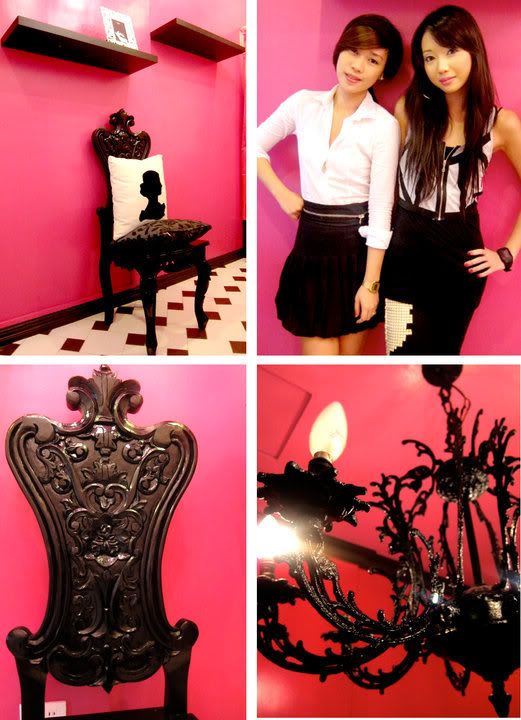 Our Store:
The Glitterati Shop
Located at:
Unit 78-C Estrella Street Corner Zodiac Street, Bel-Air III Village, Rockwell, Makati

Telephone:
+63 2 519 26 39
Store Hours:
Monday- Saturday, 12:00 NN - 7:00 PM
________________________________________________________________________________
Our Retail Partner:
Moonshine Boutique
Located at:
R2 Level Archeology Wing, Powerplant Mall, Rockwell, Makati
Telephone:
+63 2 899 03 72
Store Hours:
Monday - Sunday, 11:00 AM -
9:00 PM