I've been going on major dressing up mood wings recently and I can't seem to decide which I love to wear more: top to toe black or brighter then sunshine colors.
For this day, however, I guess the colors won and I decided to go for the major fruit punch tones of lemon yellow, raspberry red, strawberry pink and grape purple. It's such a big change for me to wear an all out hued outfit with no basic color of black and white to neutralize the look (well except my gray socks but that doesn't really count, I think)... but I was in such a colorful mode, I just had to show that in my outfit. Anyway, dressing up in all these colors seemed to make me extraordinarily cheerful and hyper today and it seemed that my look had somehow influenced my mood for the day as well. Seriously, not even the rain (which was so strong i caused some major flooding back here) seemed to ruin my parade! And I just need to say this: skittles seemed to be my peg! There's nothing like an all out hued look to wake you up from a dark and twisty fashion coma.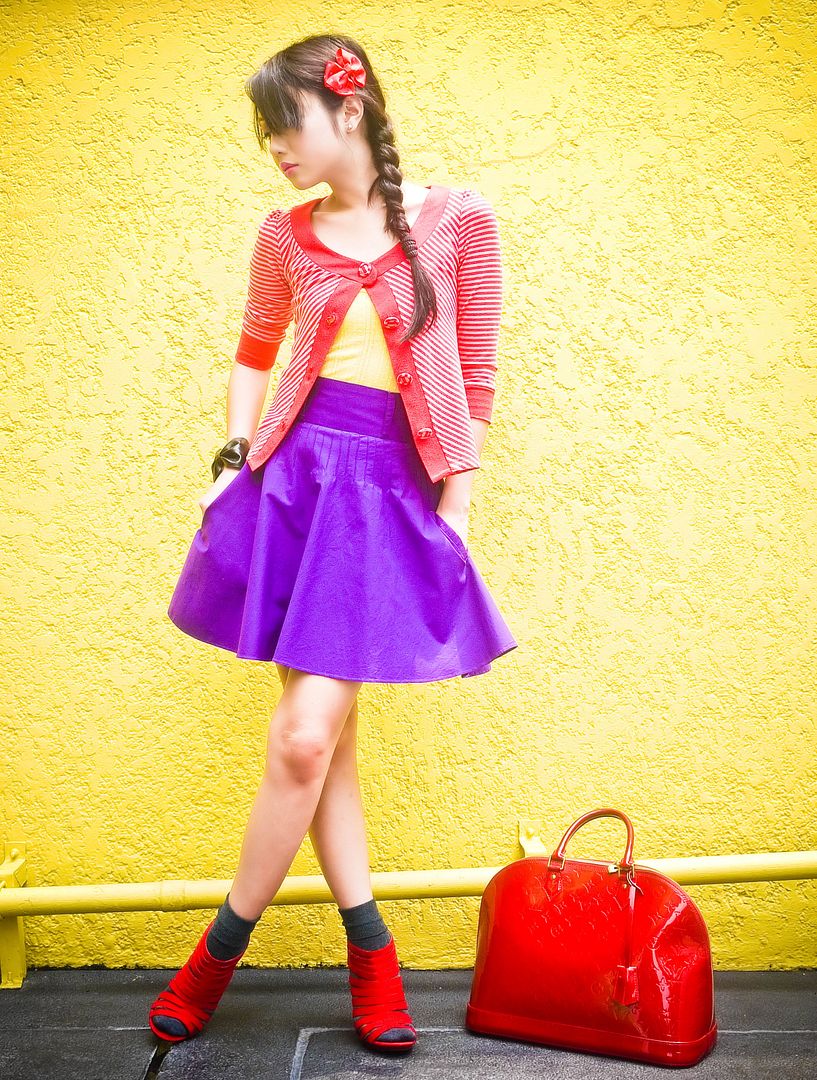 Make life a little bit more interesting and punch it up by wearing eye popping colors and stand out in your own brilliant way...Life's too short to blend in!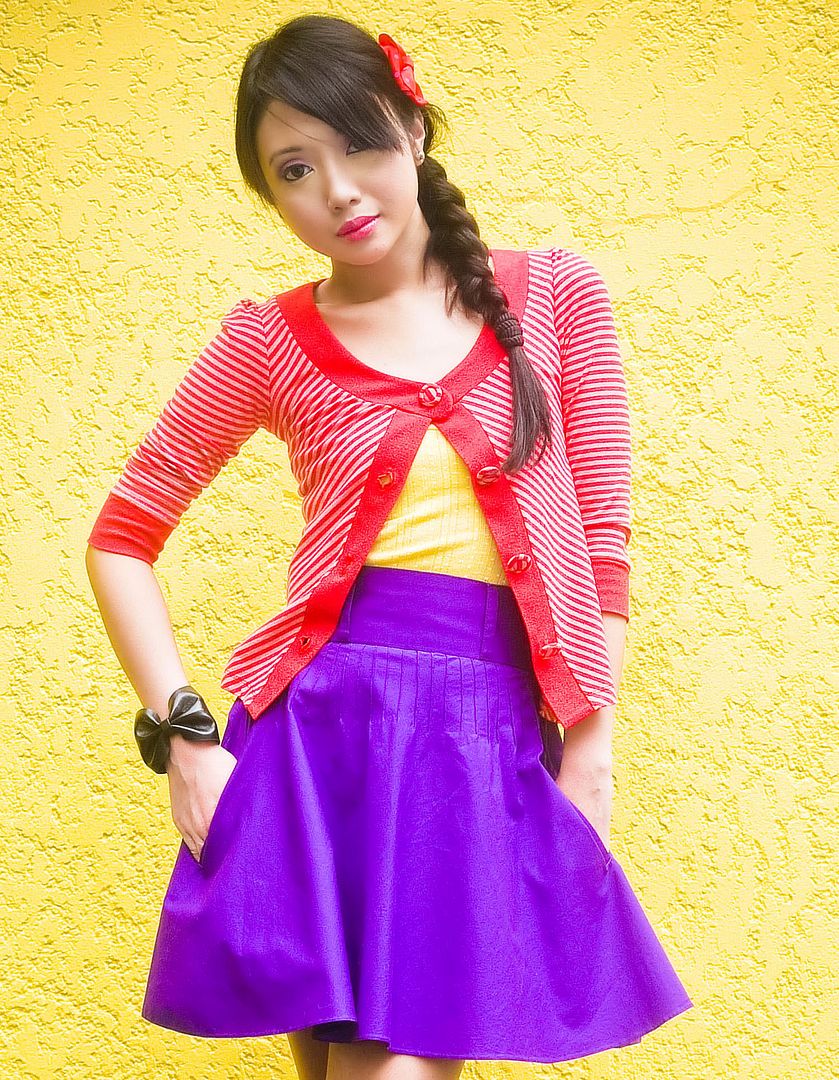 I always love dressing girly as ever whenever I go to our store cause it's just so cute, I feel the need to dress accordingly to match the theme- which is girly and GLAM! I chose red accessories- like a polka-dotted tafetta bow hair clip, a red Vernis leather Louis Vuitton Alma purse and these strappy shoes from Michael Antonio from way back- to tie the look together as it was perfect with the red cardigan I got from Mango back when I was in 1st year college in 2004. I felt that I needed another bow somewhere so I used a bow shaped leather cuff which was perfect with the hair bow and the gray toned socks I decided to wear that day.