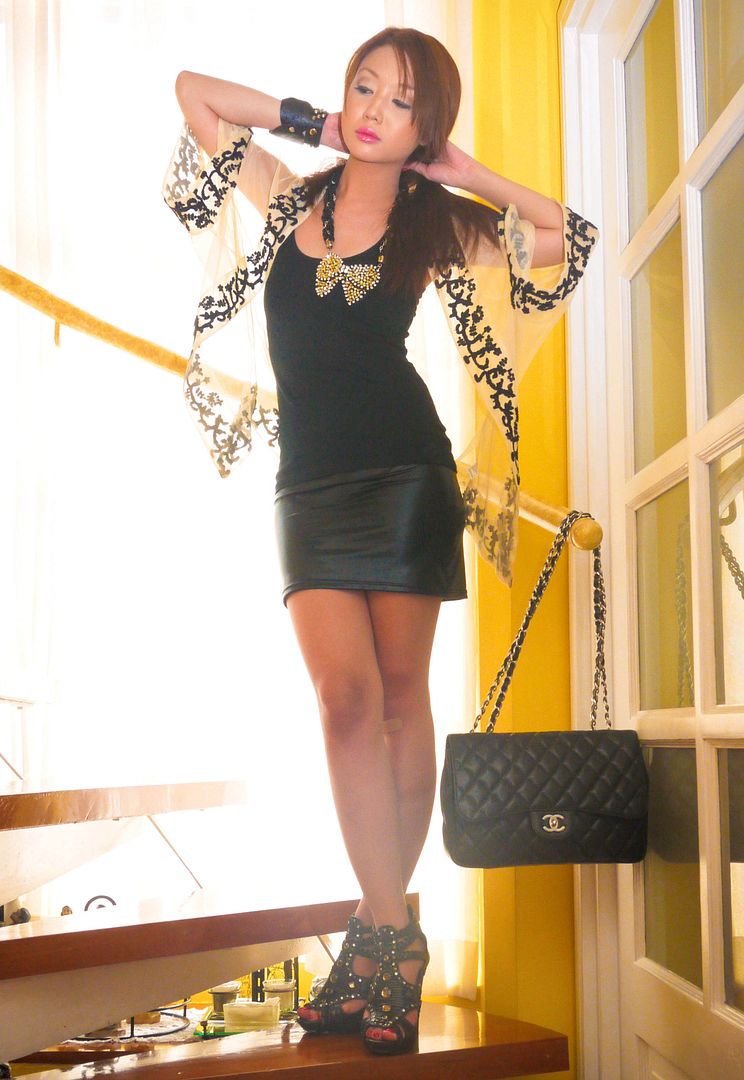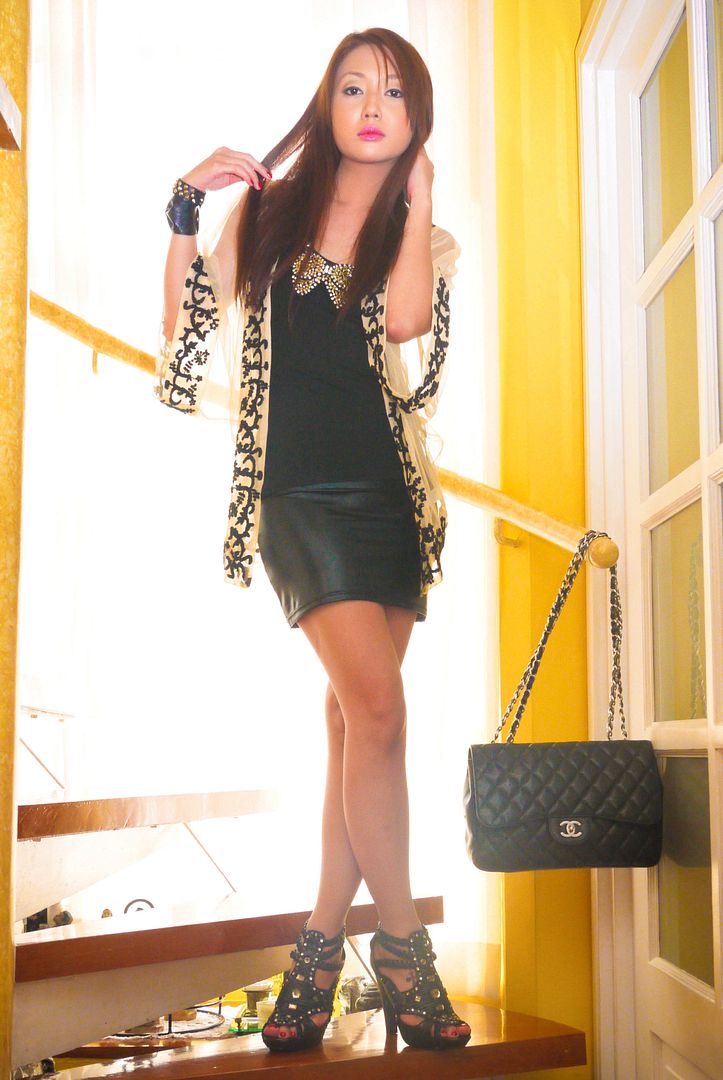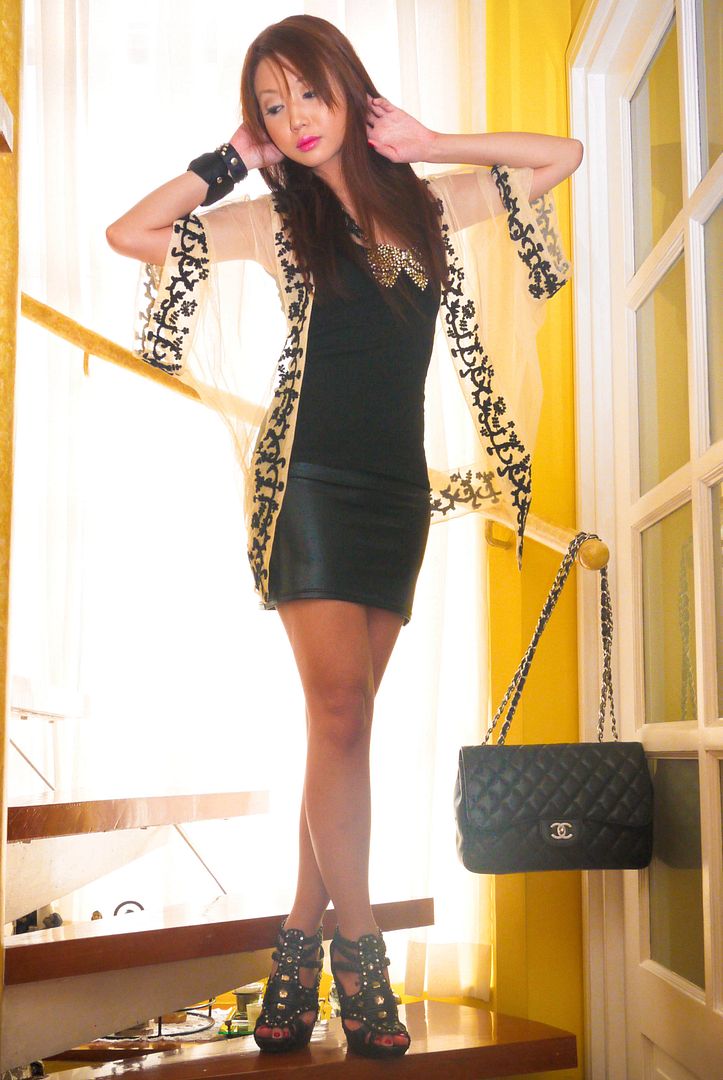 Sometimes you've got to fold before you're found out.

Tulle with embroidered trim cape: Topshop
Tank top: Topshop
Skirt: Glitterati
Shoes: Online
Bag: Chanel
Necklace: +Ruckus
Wore this outfit to Music Trivia Night which is sort of a Thursday tradition with friends over at Ronza. I was quite lazy to dress up that day so I settled for all black and then a kimono type cape as a cover-up / something to make the outfit a little less bland. Unfortunately, it was yet another wrong call, on my part as I froze that night and incessantly played with my useless cover up since it didn't really cover anything and provided zero warmth whatsoever. I find it strange I've been shivering a lot lately... what is up with that?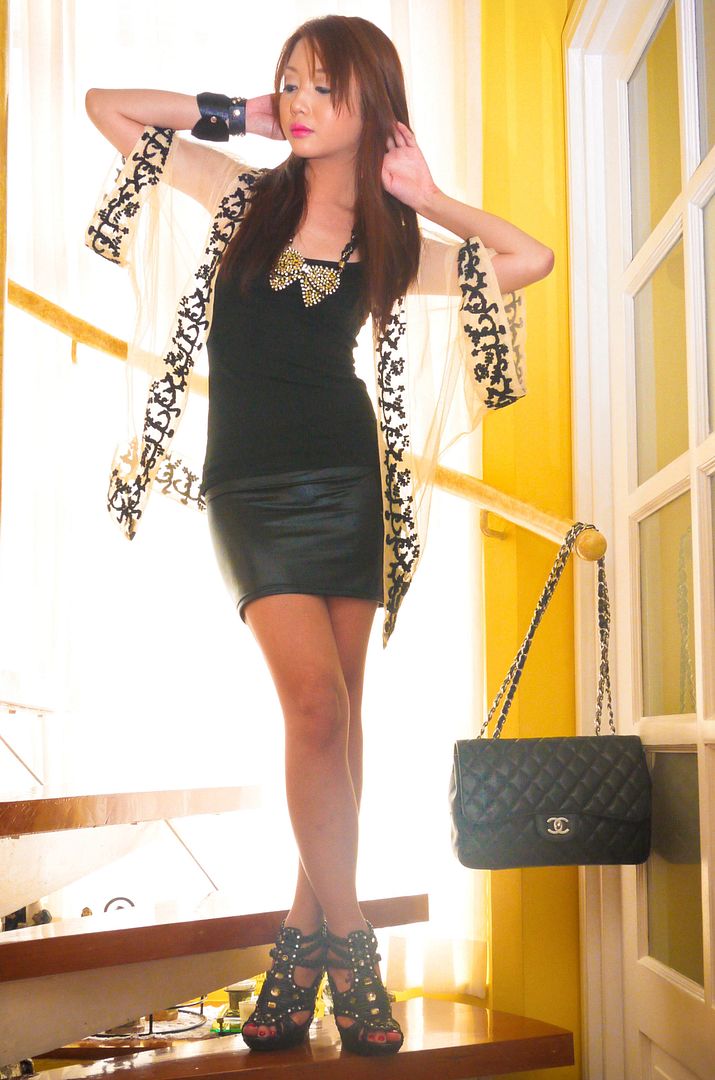 Another blacked out blur night which I should not have done again as I had a very early morning shoot the next day for something I shall share very very soon. Hope my laziness and shivering somehow worked to my advantage.
xx
____________________________________________________