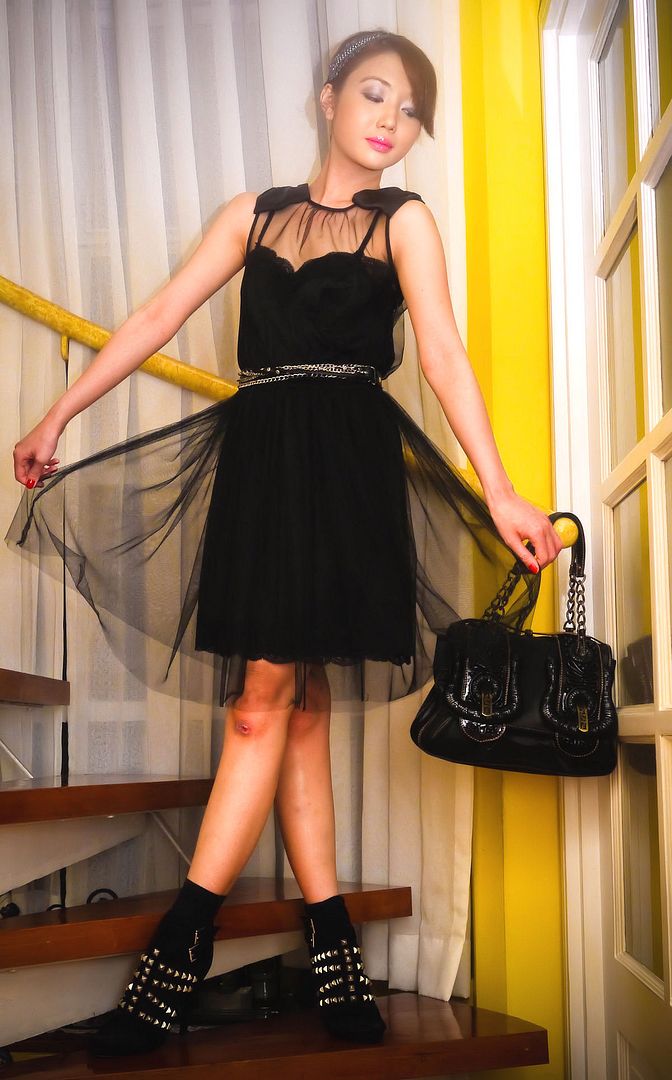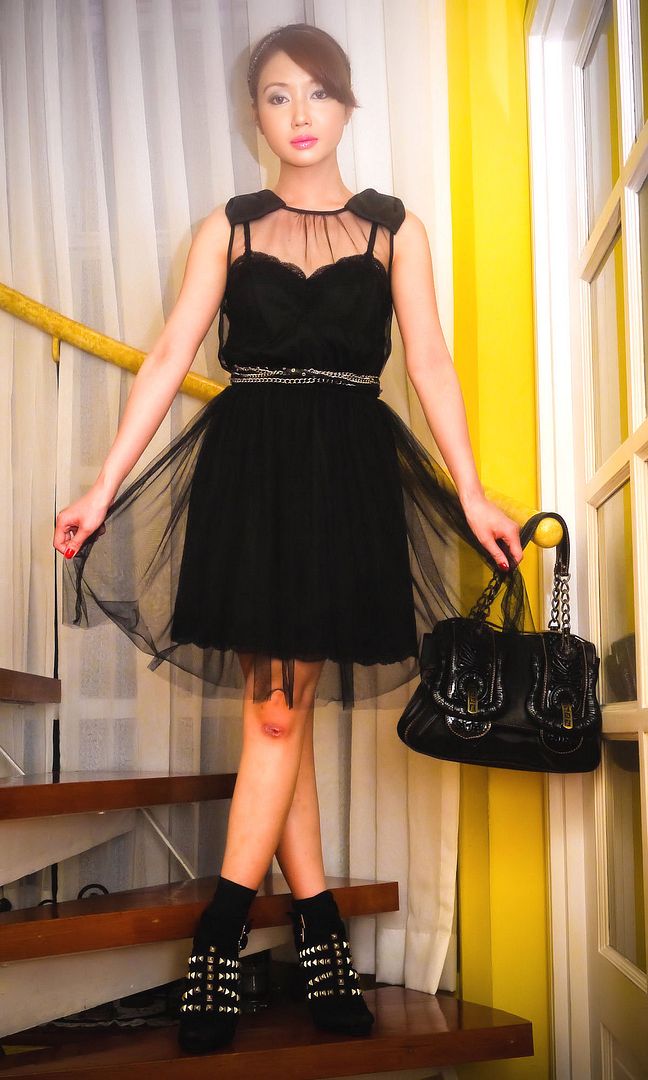 Dress: Rodarte for Target
Shoes: Zara
Bag: Fendi Vernice Matrix Limited Edition B-Bag
(Again, sorry for the scraped knee...I wasn't kidding when I had the bandaid on!)
For my 2nd birthday celebration, this time with my entire clan (from aunt, uncles, grandparents and cousins), I was semi-inspired to go all Black Swan subconsciously (I think) because I watched the movie for like the 5th time again while dressing up. I guess I have that thing where I am easily influenced by what I see/hear as I prepare for going out. If you remember, I came as the Black Swan last Halloween (Yes, i was so psyched for it circa Ocotber 2010 already).. Check out the costume
HERE
. I rediscovered my black tulle and lace Rodarte x Target (circa 2009/2010) slip dress which has a cute bow detail in the shoulder part. The dress is divine- very much Rodarte but more ready to wear and I am soooo thankful I invested in it even if I only got to wear it now! (I was saving it for an important occasion and I think welcoming my birthday was special occasion enough). It's lingerie crossed with prima ballerina... what else can be better than that?
xx
Get the Look:

About the
Fendi Vernice Matrix B-Bag:
As Keanu would say, "Whoa." This
Fendi Vernice Matrix B Bag
is one splashy, glitzy take on the ubiquitous B Bag. The black patent leather could pass for satin, and the famous huge buckles are here embellished with ornate black embroidered patterns and gold closures emblazoned with the double F logo. There's a certain intoxicating Asian mystique to this very pricey
purse
, which is sure to be a hit with fashionistas with deep pockets.
Feature:
Thanks to Tamara of Style Journey for featuring two of my looks in her "Outfit Obsessions of the Week" post. Read the full feature in her blog,
STYLE JOURNEY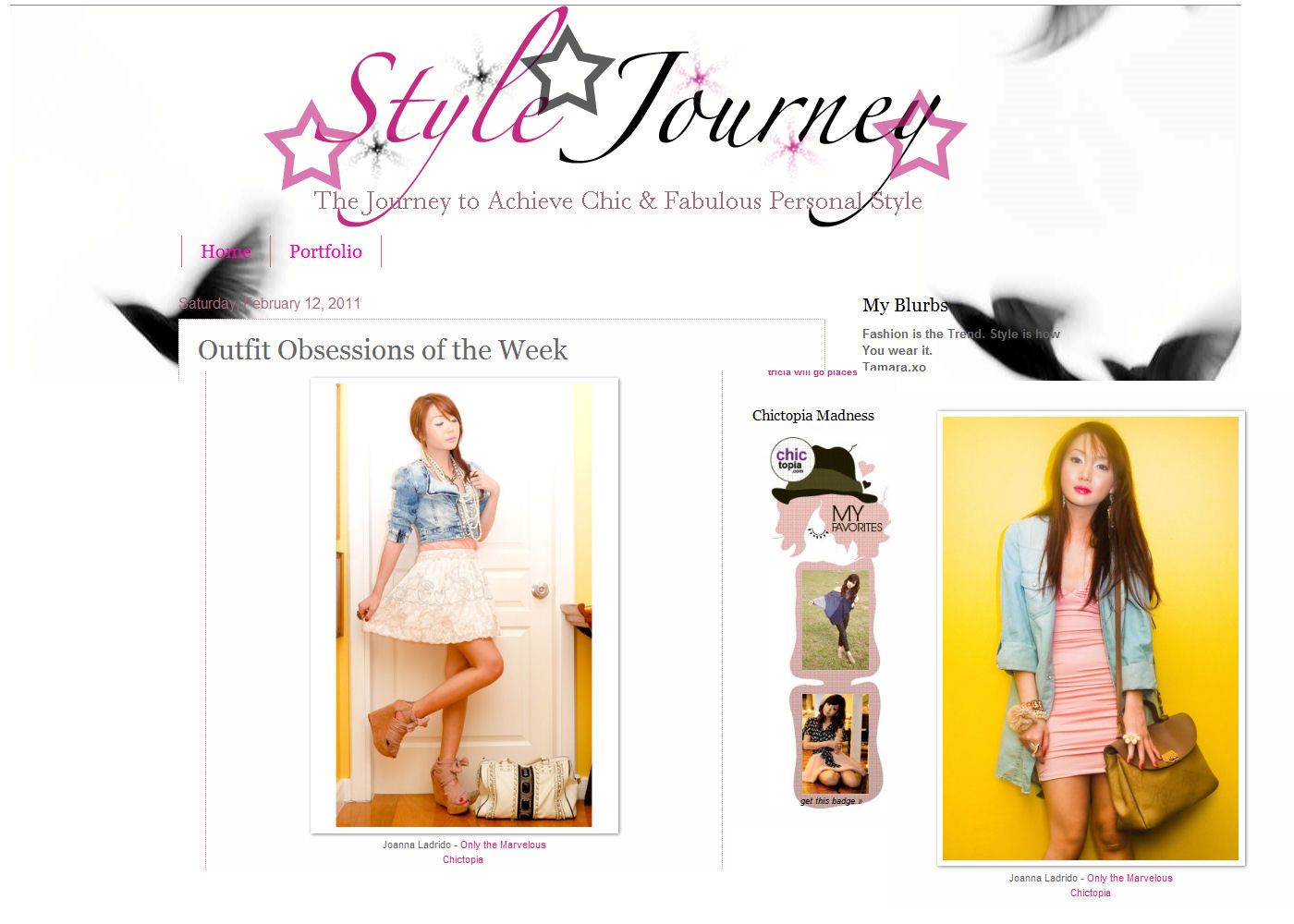 ____________________________________________________