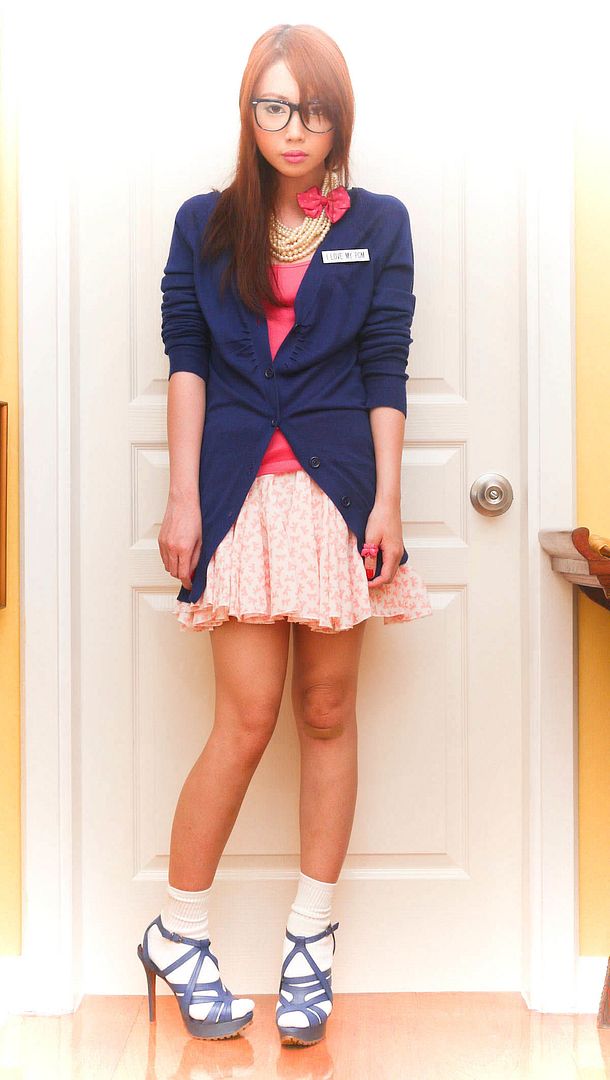 The Good Girl Card.
(Cardigan: H&M | Skirt: From a friend | Top: Topshop | Shoes: Tyler | Pin: Irene's Closet)

Sometimes, I get the compliment: "You are such a doll" so many times in one day…. I get confused and start believing I actually am. Must be the really big eyes.
Anyway, this is an archived post from weeks back, I never realized how pretty the contrast of blue and pink looked until this day and I'm glad I kind of experimented with the look cause it definitely brought back my inner geek to the surface. I reckon I looked like such a sweet little school girl, *Note: I even have a name tag pinned to my cardi. It's so much fun dressing up and playing the "good girl" card every now and then. Definitely missed doing this look!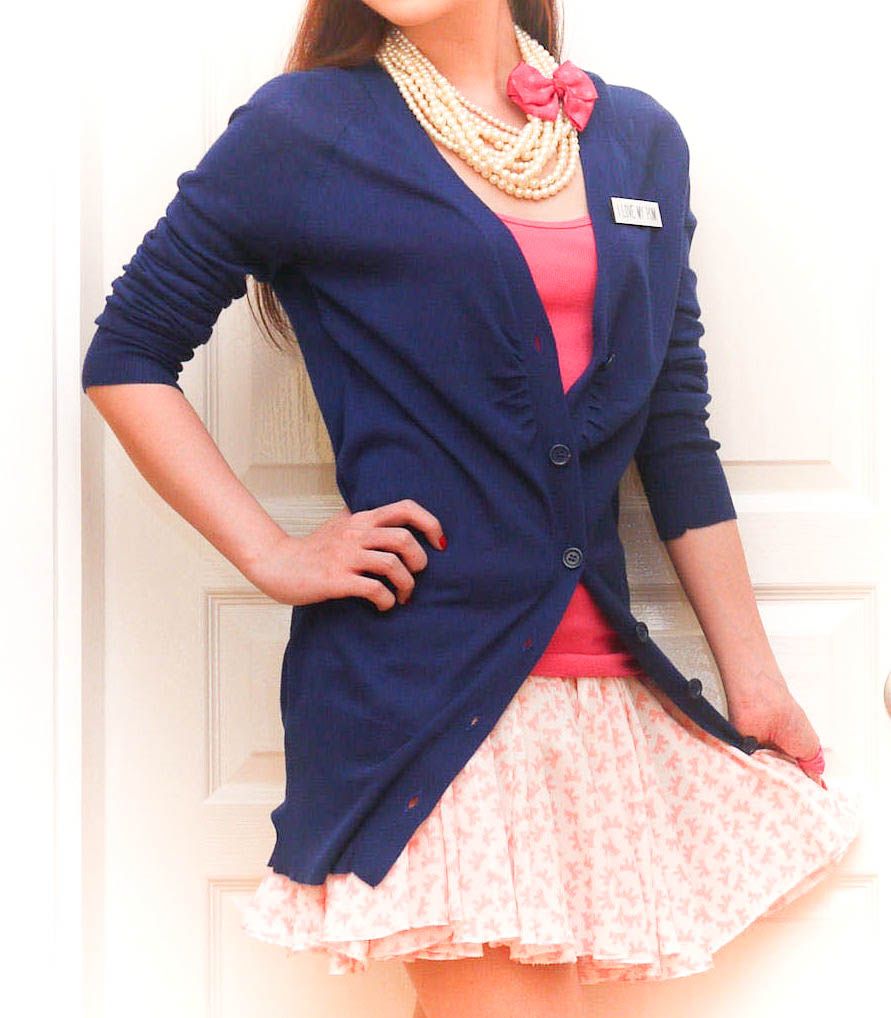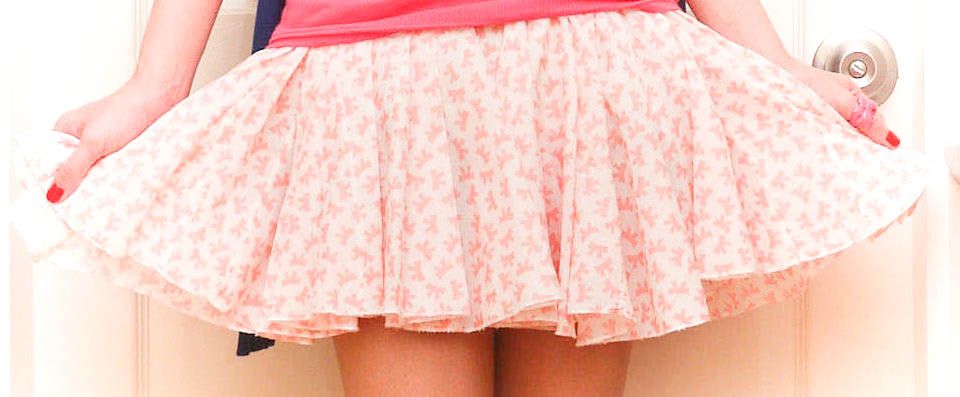 PS: The skirt, I got from my friend, Audrey's old stash of clothes she was going to garage sale before. I found it soooo cuteeee (with the tiny bow print) and told her to give it to me instead of selling it…and she did!
xx
____________________________________________________