Life in Technicolor.
Random tidbits of my very colorful life... in excess...Everything

always in excess.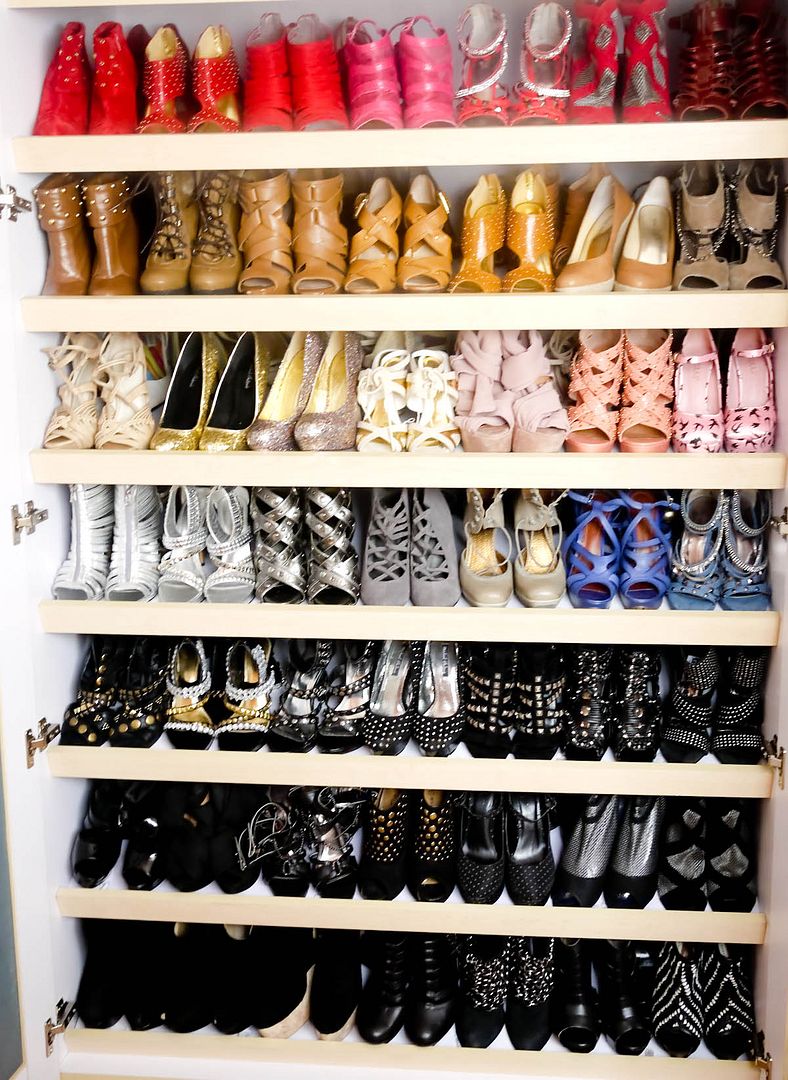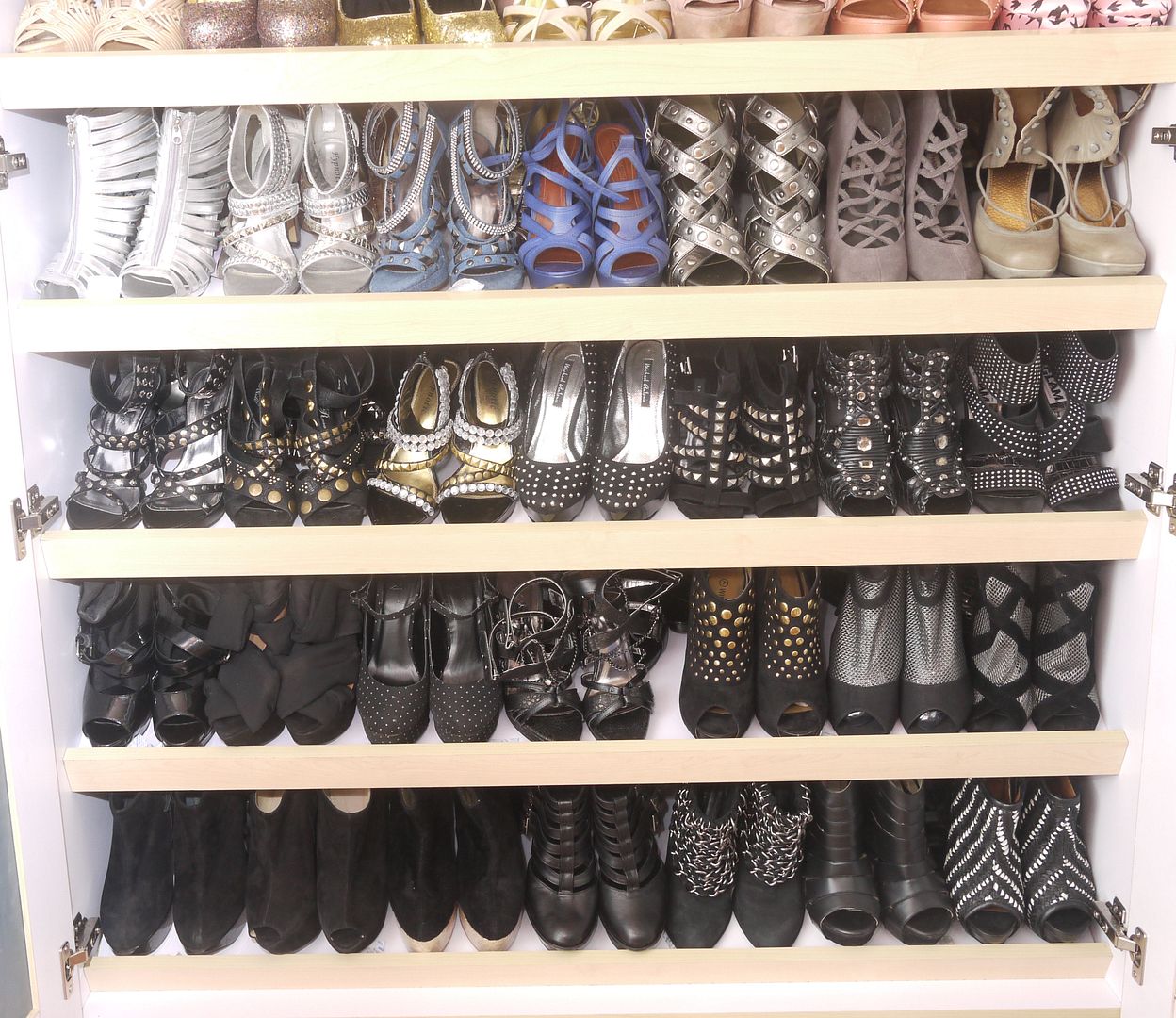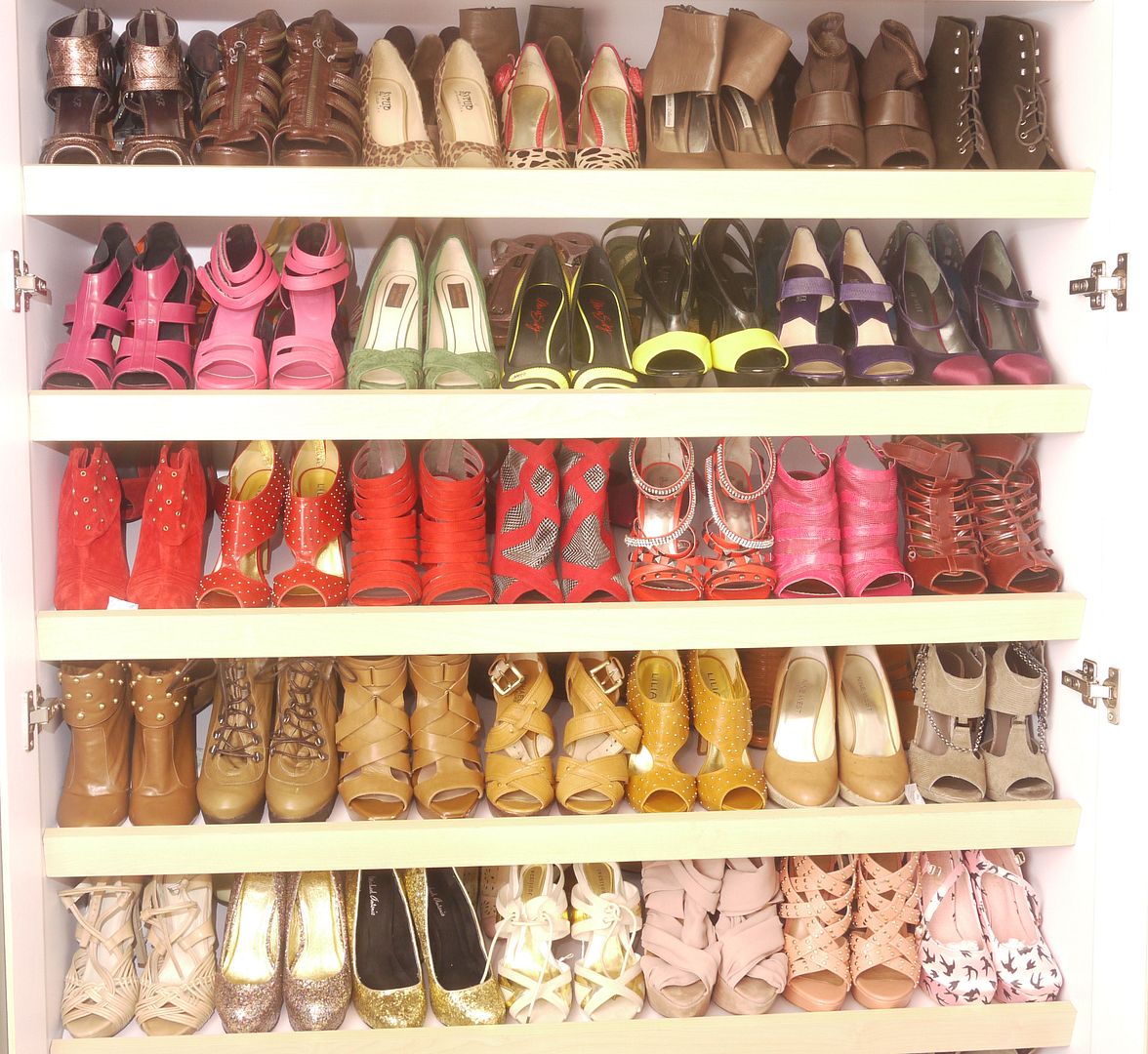 I always wear

high heels

, because

I can't walk in anything else.
Re-organized my shoe closet and color coordinated it. I feel bad for the shoes at the back though..as the closet has three layers per row...The ones at the back are so neglected. Notice how I do not own a single pair of flats..the lowest I can go are my silver and gold Doc Martens and I rarely even wear them...well, aside for flip-flops solely for the beach which I have a different hiding place for
(I never play favorites with my shoes...except for my flip flops and flats, I never liked my flip flops, they hurt and wound my feet.)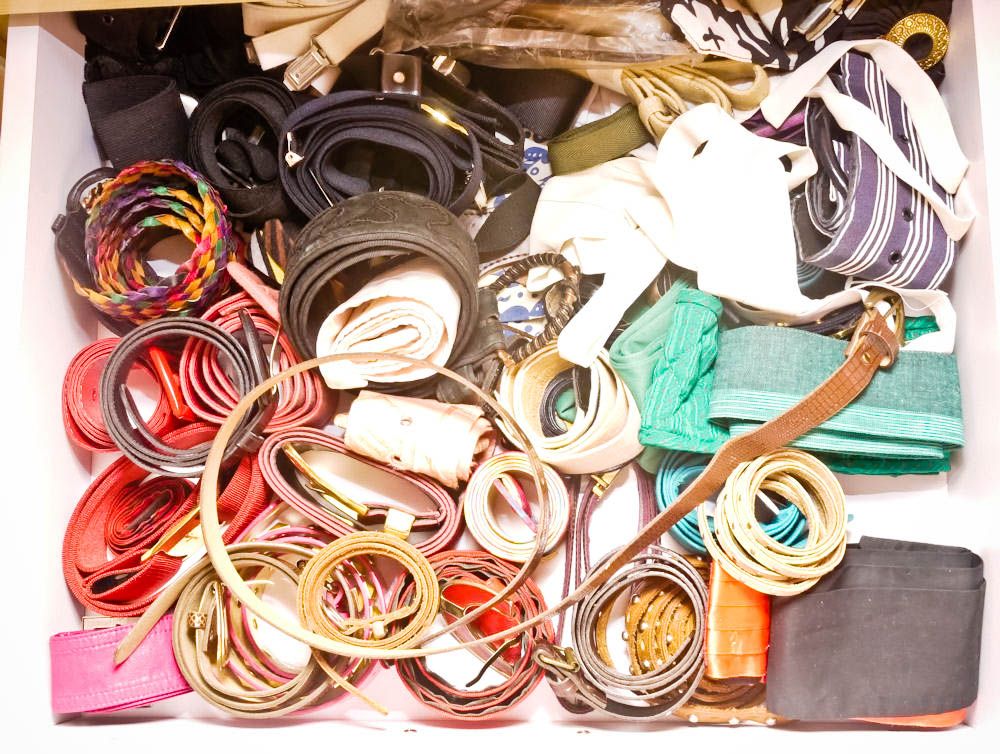 Cinch it.
Mixing old with the new. Colorful collection of vintage Italian belts from my mom mixed with grommet-ed and studded biker chic belts from Glitterati's belt line, Grommet. The 3rd photo: a complete mess that is my closet drawer of shame. I just can't seem to fix it...and I do try!
"
When you have insomnia, you're never really asleep, and you're never really awake."...but it sure does help to have a great bed to lie in.
My bedroom is separated from my clothes and shoes. I decided I had too much stuff and transferred my entire closet to my brother's old room (which is my new walk-in)... I think it helps not to have my clothes and shoes in my room...or else, I'd be playing dress up and not actually get any sleep. (Not that I am actually getting sleep now, anyway!) It's white and gold and VERY Victorian, notice the white chandelier plus the damask wall treatment which extends up to my ceiling...I even have a lamp in the exact same print to match. I feel like I'm trapped in the mid 1800's-1900's sometimes in this room. I want to remodel it pink and black soooo bad.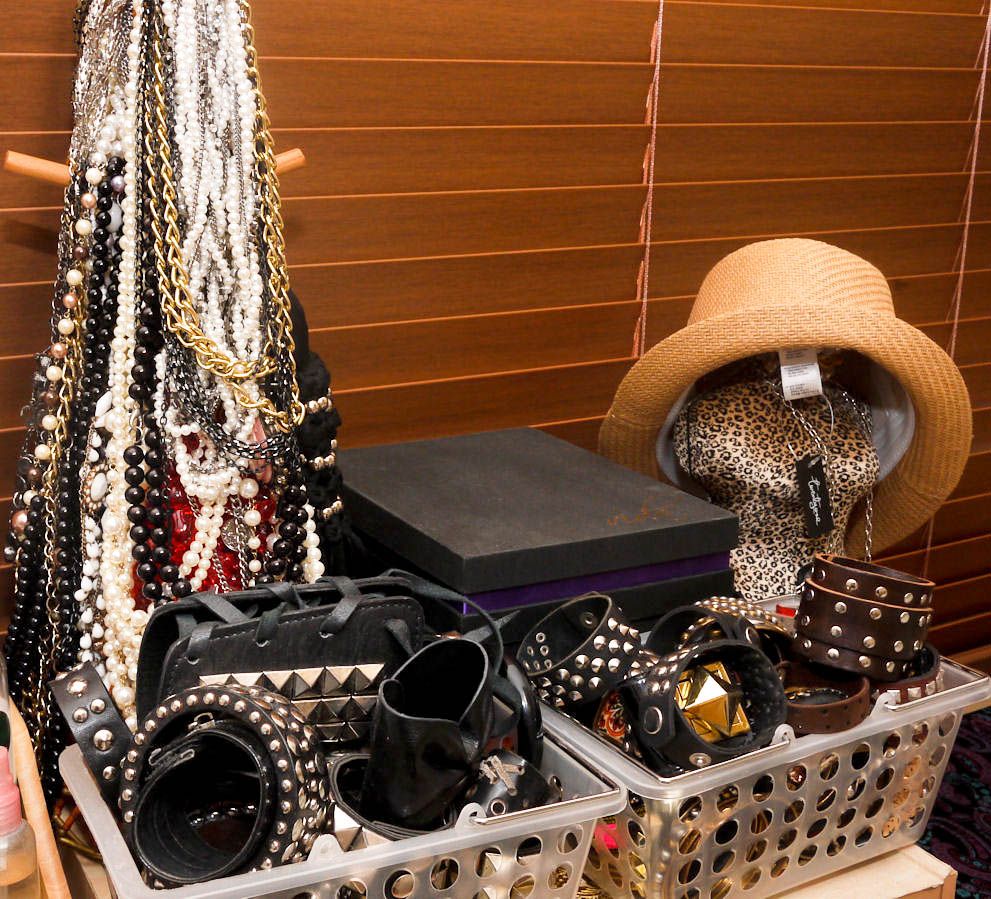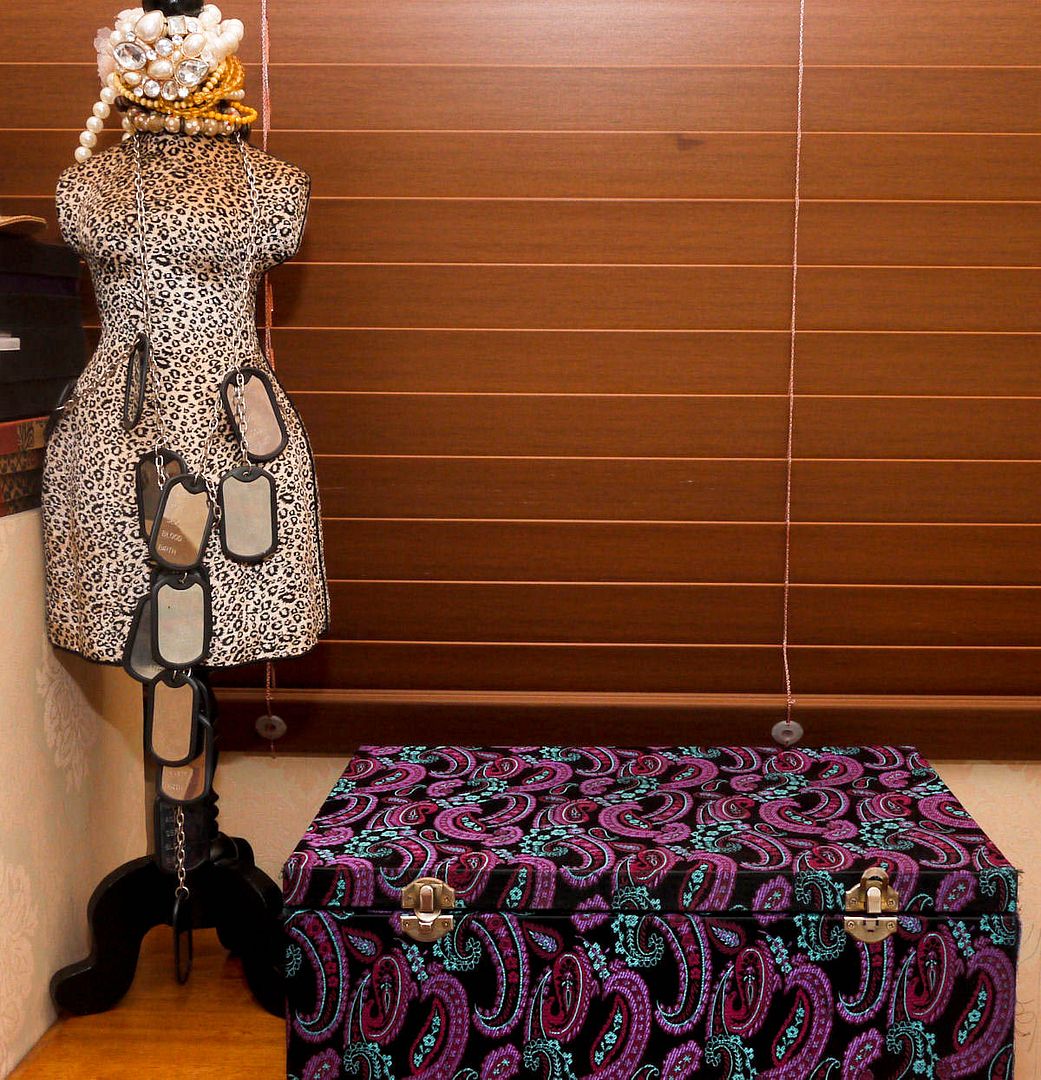 I like extremes. I'm fashion-bipolar.
When it comes to accessories, this is my philosophy: it's either studs and chains or pearls. Nothing in between.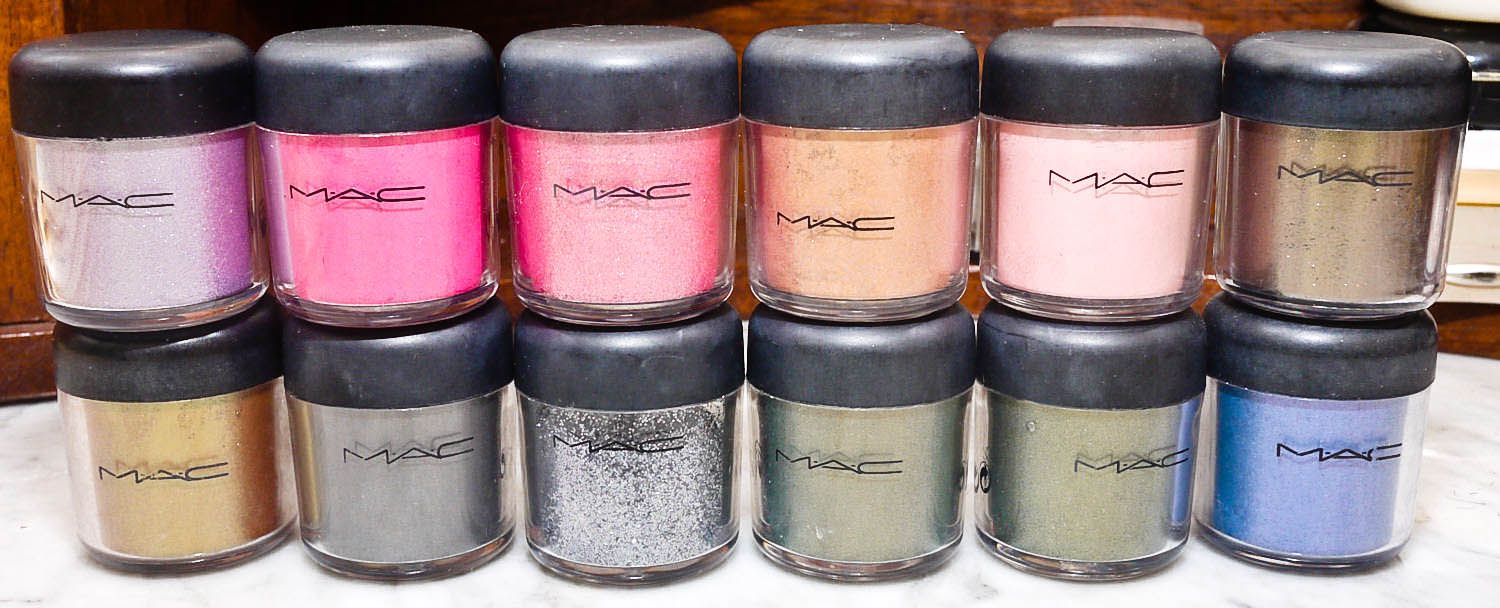 I am a makeup junkie... MAC, Yves St. Laurent, Christian Dior, and anything else that looks good

.
Some of my favorite memories as a kid was when I watched my mom put on makeup and be glamorous as she was preparing to head out..She was the one who taught me how to apply it... I never really liked playing outdoors or running around in the playground. Her cosmetics table was my own lil' playground. I used to play with her lipstick and eyeshadow whenever she was gone. And I think I was the reason for a student handbook amendment about not being allowed to wear makeup back in high school. I know it's nice to look natural...but seriously, you need makeup to actually look natural. I buy makeup I know I won't use just cause the color is cute. And I still think the cosmetics section in a department store and makeup shopping is cheaper than therapy.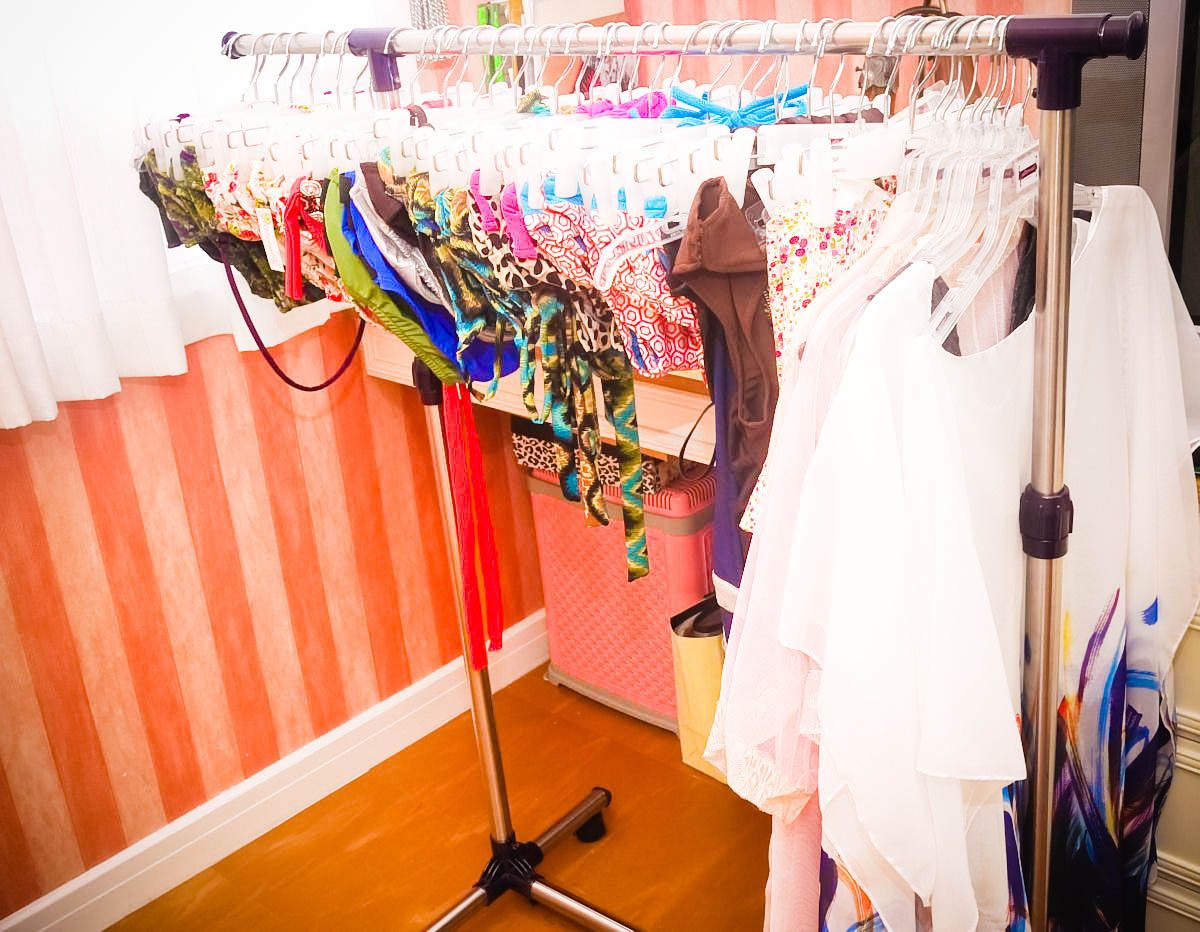 I love everything in the summer, when it

sizzles.
Summer is my favorite season and I am always so excited designing bikinis for it. I love the challenge, the thrill of addressing the different issues women have with their bikini bodies and the endless possibilities of what you can come up with just half a yard of fabric. I was in summer mode since last November and now most samples are done. It was quite confusing. Everyone wore knits or fur and in that layering mode... I was in bikini and coverup mode.

Hope you enjoyed random tidbits from my life. Sorry for the random need to share! I just needed a non-outfit blog post!
xx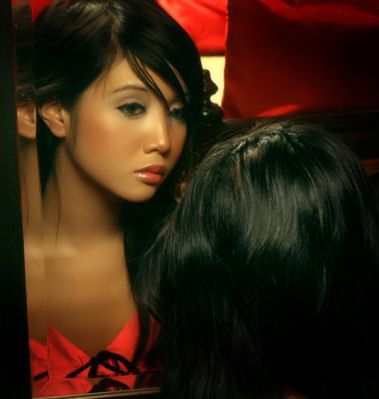 I like this photo taken by my brother....It's so
"Look for the girl with the broken smile."
My eyes look sad and I love it!
____________________________________________________