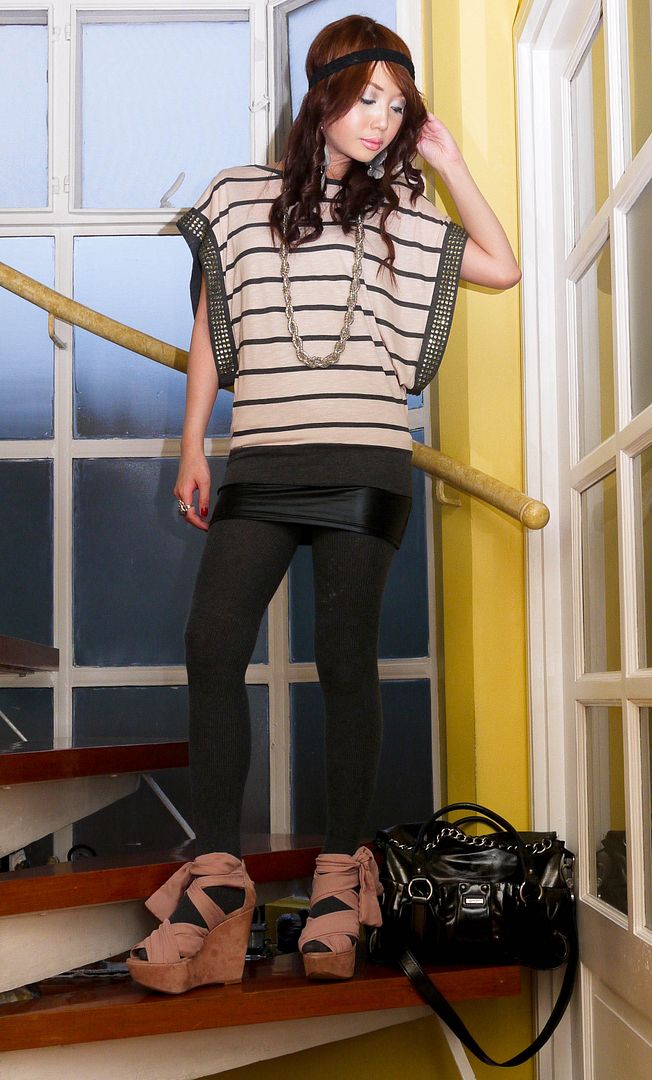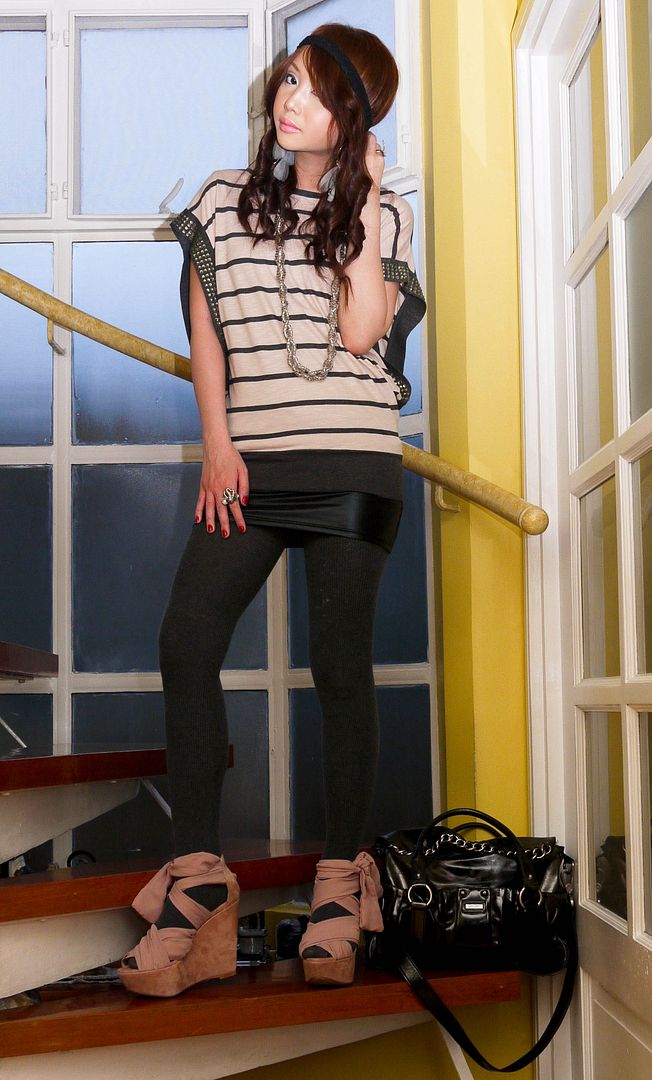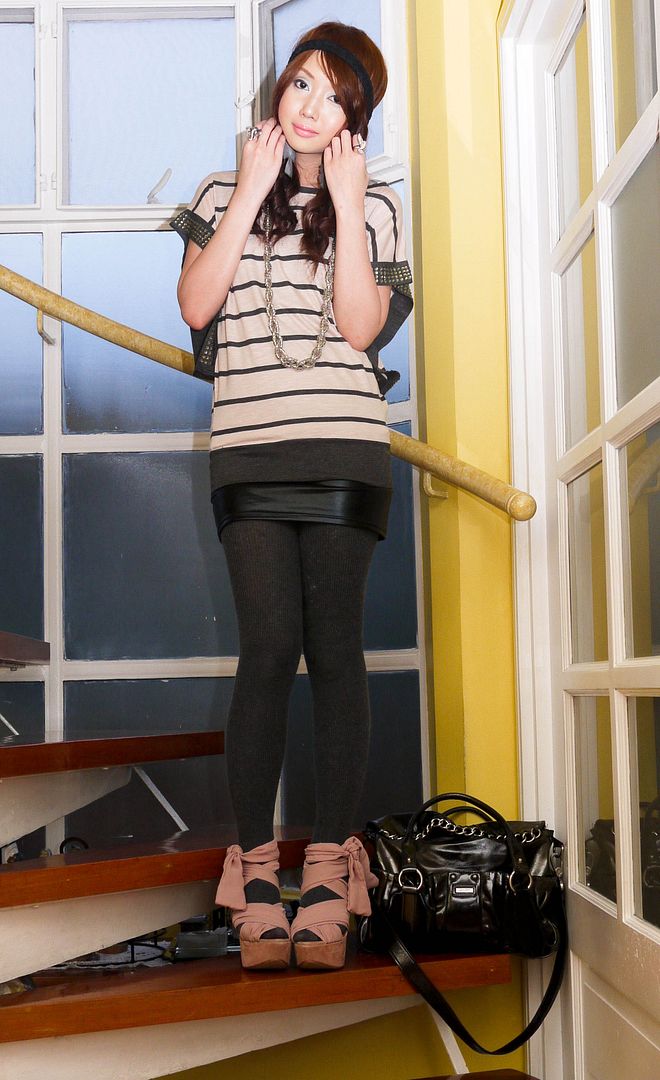 Pink + Gray
Top: Mango
Skirt: Glitterati
Tights: H&M
Shoes: Wisteria Wedges from Topshop
Hair Band: Topshop
Earrings: Forever 21

Felt very boho thus the very loose top and headband. I was kinda lazy to dress up as the day I wore this was quite fast paced. I got to exercise yet again (Barre 3 rocks!) and had to run errands for work (prom season + pre-summer bikinis = BUSY AS A BEE). But had to go to Rockwell for our weekly family thing so I guess this had to do. I put it together in two minutes as I had to make a mad dash and was running late. It was so chaotic, I even forgot to wear my contact lens which made everything blurry that night. Hope the last minute outfit worked somehow!

____________________________________________________