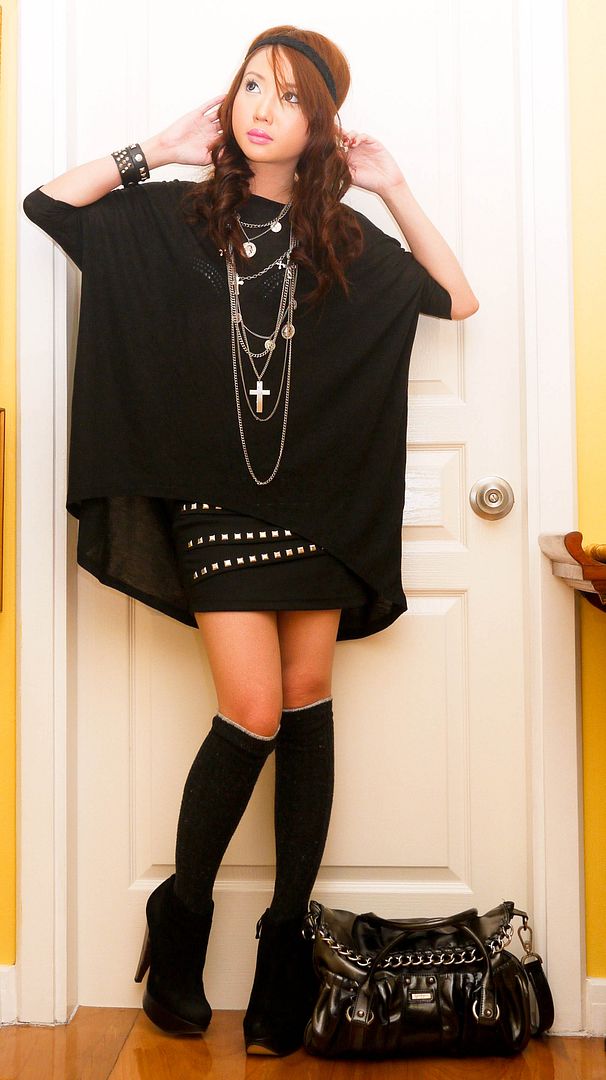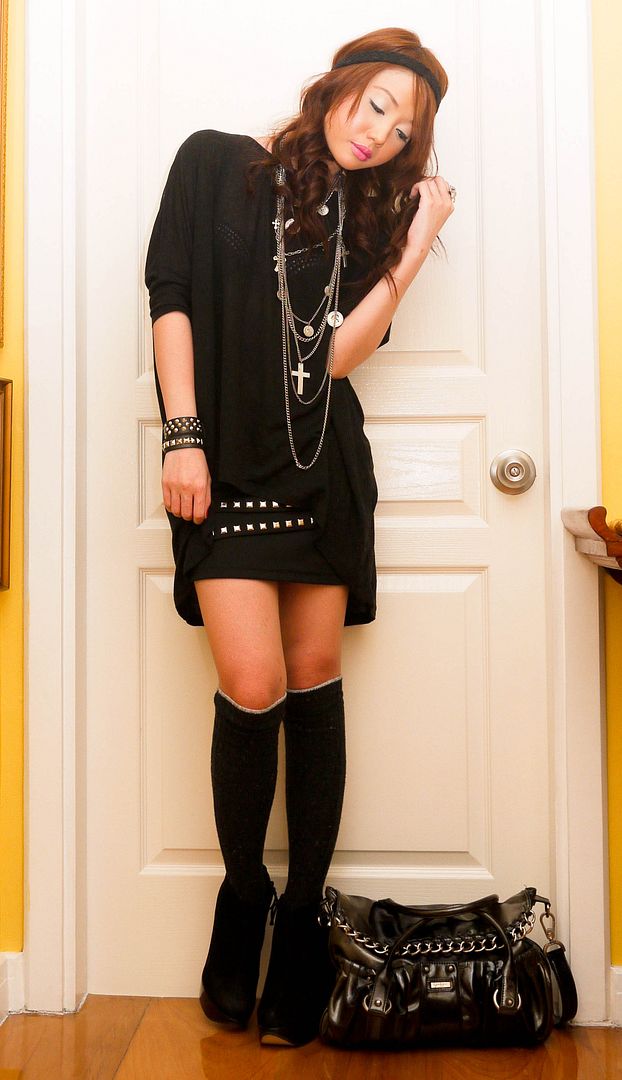 Love is just a dialogue...You can't survive on ice cream.
Bat wing top: Zara
Studded skirt: Trunk Show
Socks: Marks & Spencer
Suede Platform Boots: Aggie Boots by Topshop
Necklace: Multi-layer coin and cross chains from my sister
Studded Innerwear: La Senza
Headband: Topshop
The title comes from my 2nd favorite song from The Kills (Sour Cherry being the first) and it was suggested to me for the most random reasons (the song totally suits me) for this outfit, and apparently I am not one to disappoint... Anyway, I'm back to black for
Bubbly Tuesday turned Bubbly Wednesday
slash Chinese New Year at Borough (which BTW, has the best milk and cookies dessert in the world. I've heard so many raves about it.)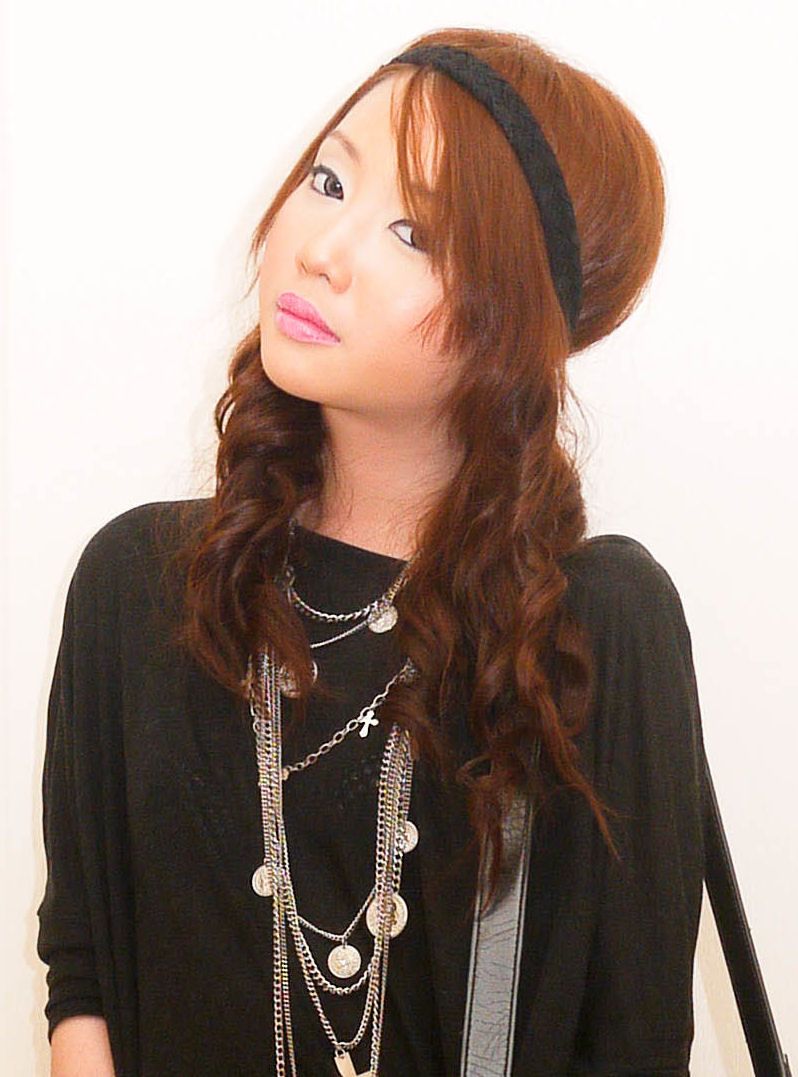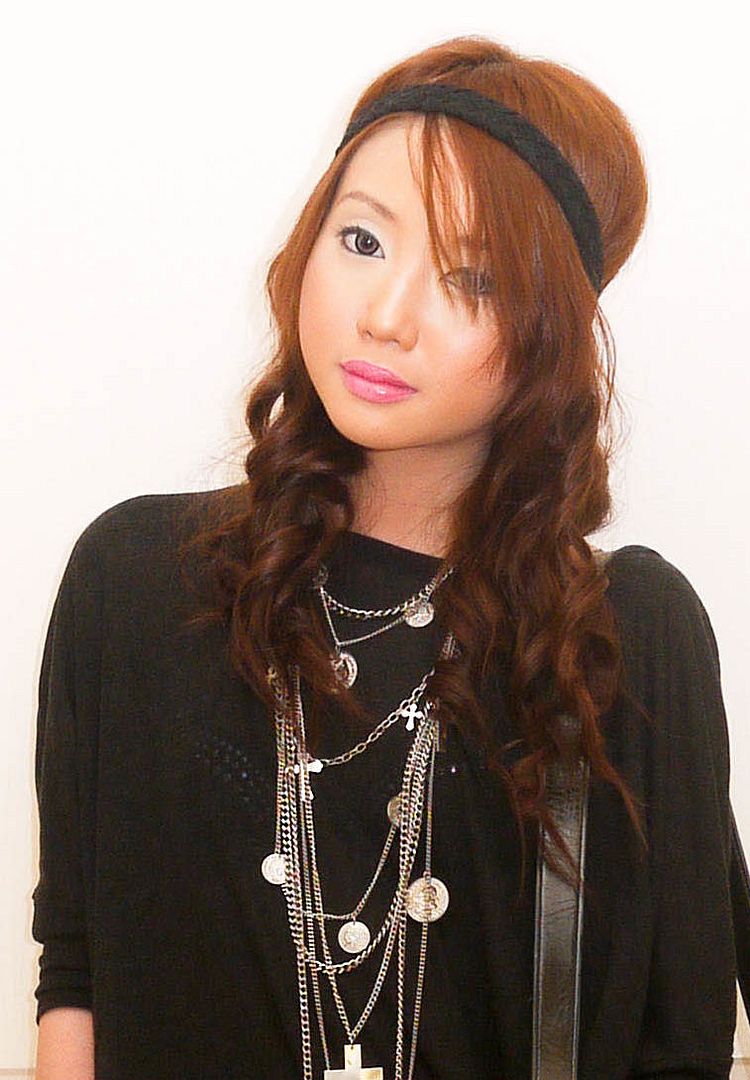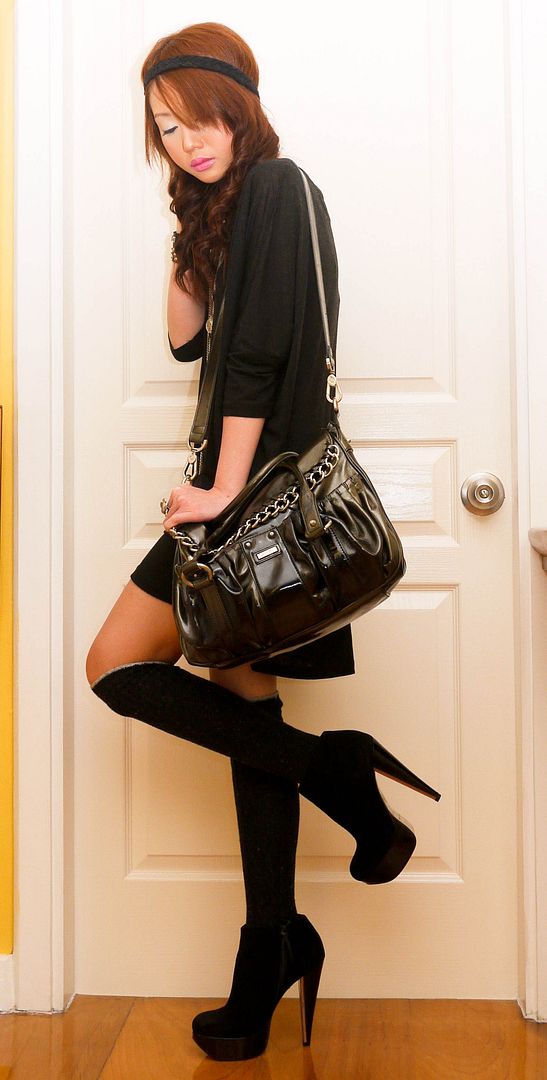 Back to the outfit, I found this oversize bat wing top (with an asymmetrical hem) at Zara in the last End of Season Sale and it was 50% off, which meant I had the chance to double my pleasure of owning the top in two colors cause I also got it in cream! I was quite torn whether to wear it with denim shorts or the studded mini skirt but obviously my love for studs won since I went for the skirt. I accessorized with a multi-layer Givenchy reminscent necklace that I got from my sister which unfortunately kept on falling off that night. I did the obligatory knee high socks (I still have a wound in my knee) + boots and was good to go. I love dressing up in all black. I don't think anything has ever been easier!
Get the look: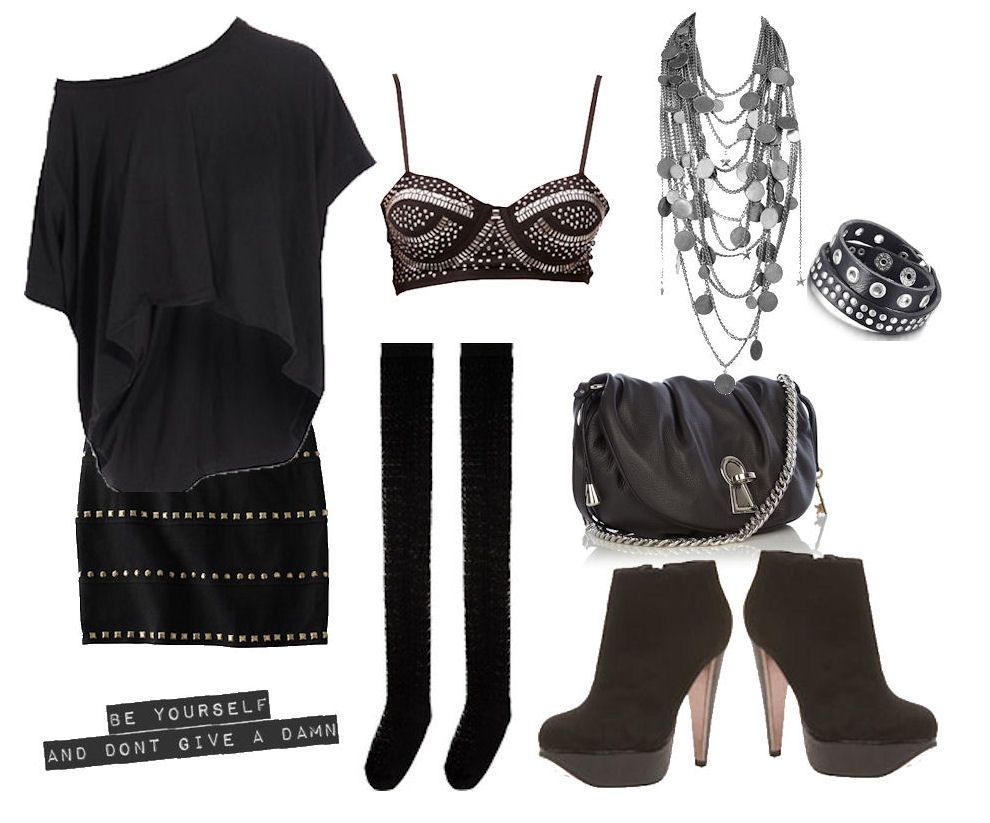 xx
PS: A message to everyone who has been hated on in their blog (at some point...we all have had our share of mean haters, I'm sure!) Here's a lil something to make sure you keep your head held high...
"Focus on impact, not approval. If you believe you can change the world, which I hope you do, do what you believe is right and expect resistance and expect attackers. Keep calm and carry on!"
Features and Shout-outs:
Grab a copy of MEG Magazine February 2011 issue. I have a blogger feature there in their Style Stalking | Netizen portion. Also, Glitterati's striped nautical blazer can be seen on the cover on Erich Gonzales and again in the Fashion Week editorial, which my bestfriend, Nina Estacio, styled for.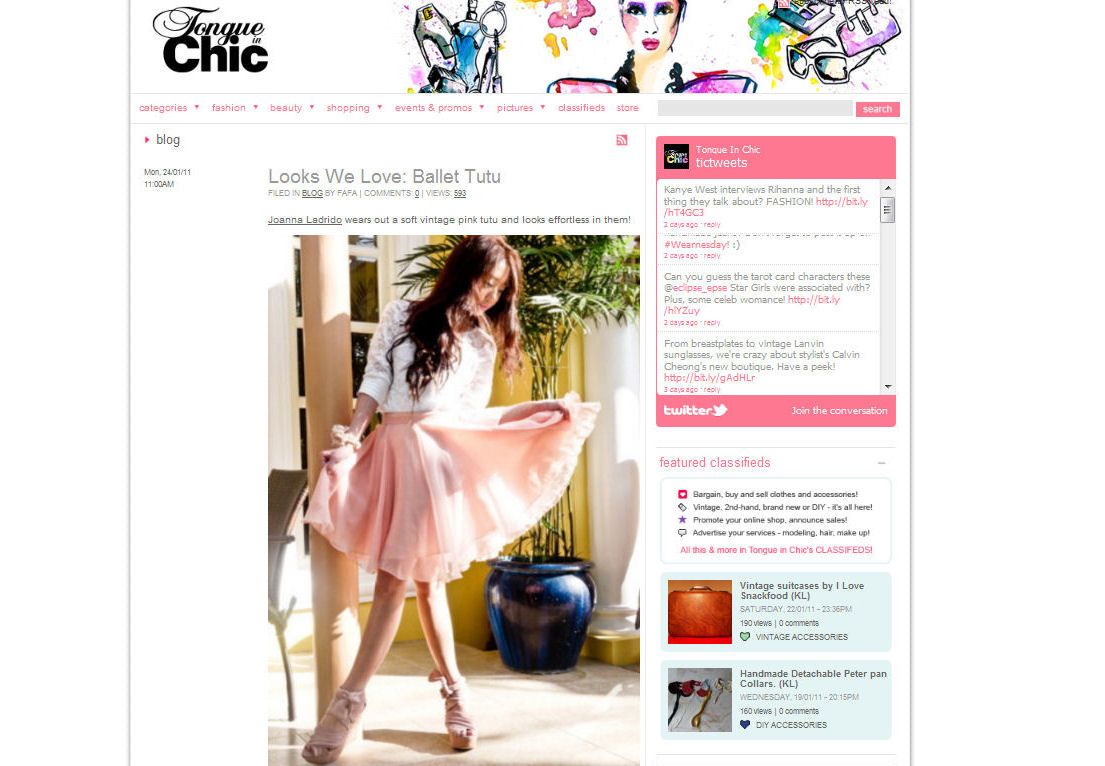 ____________________________________________________