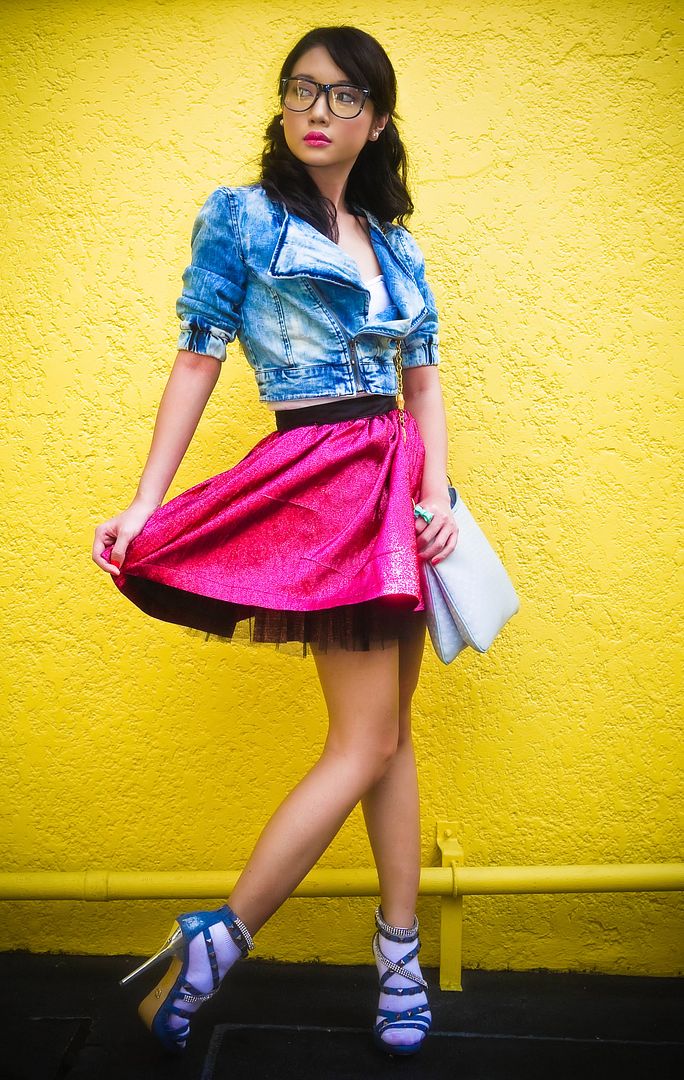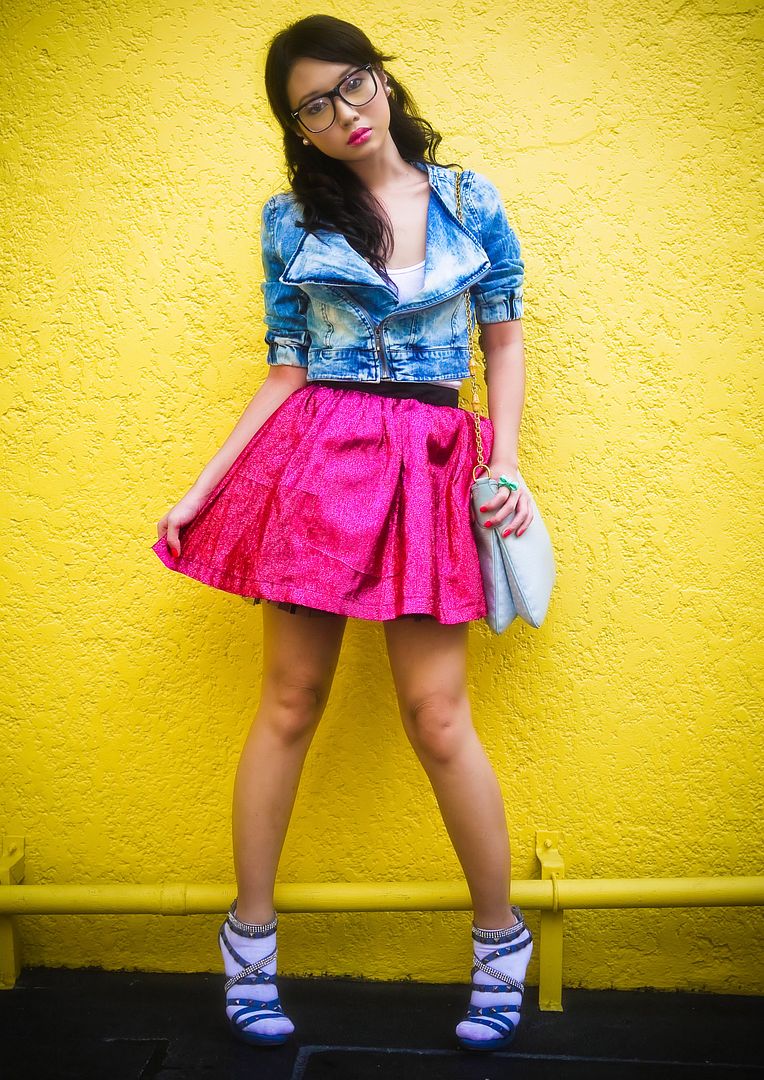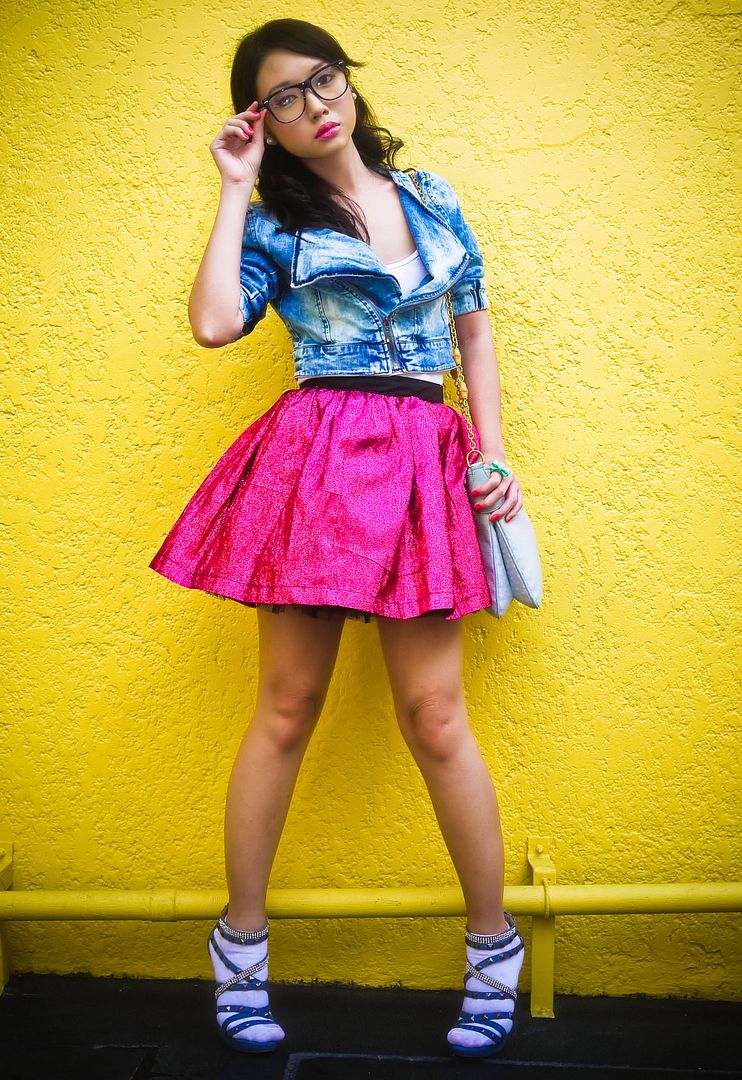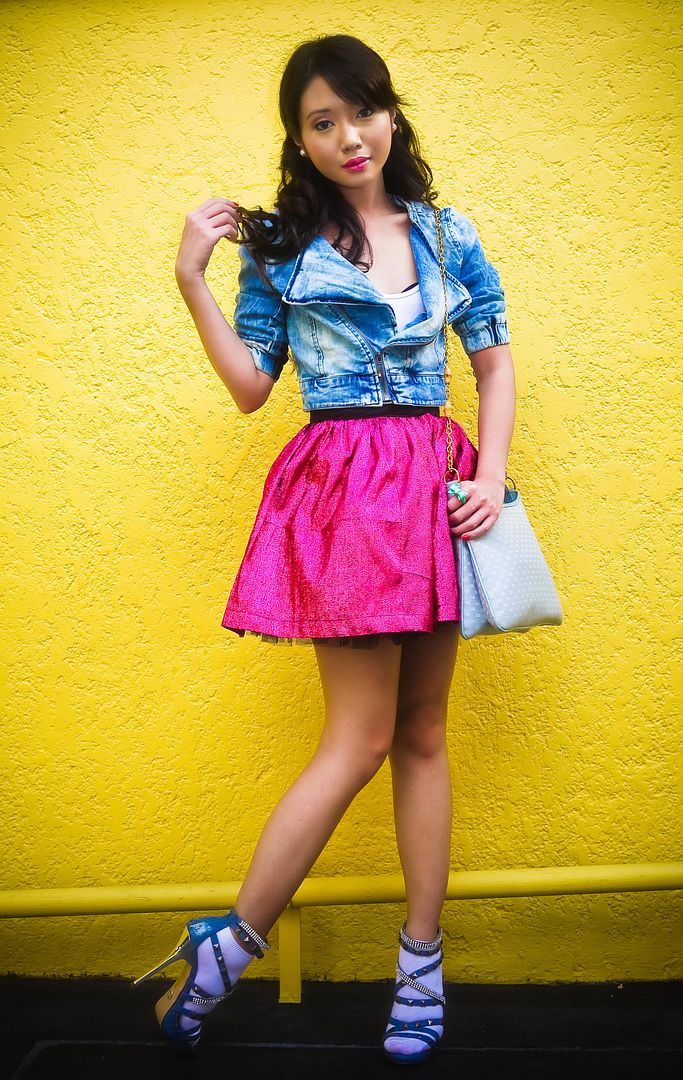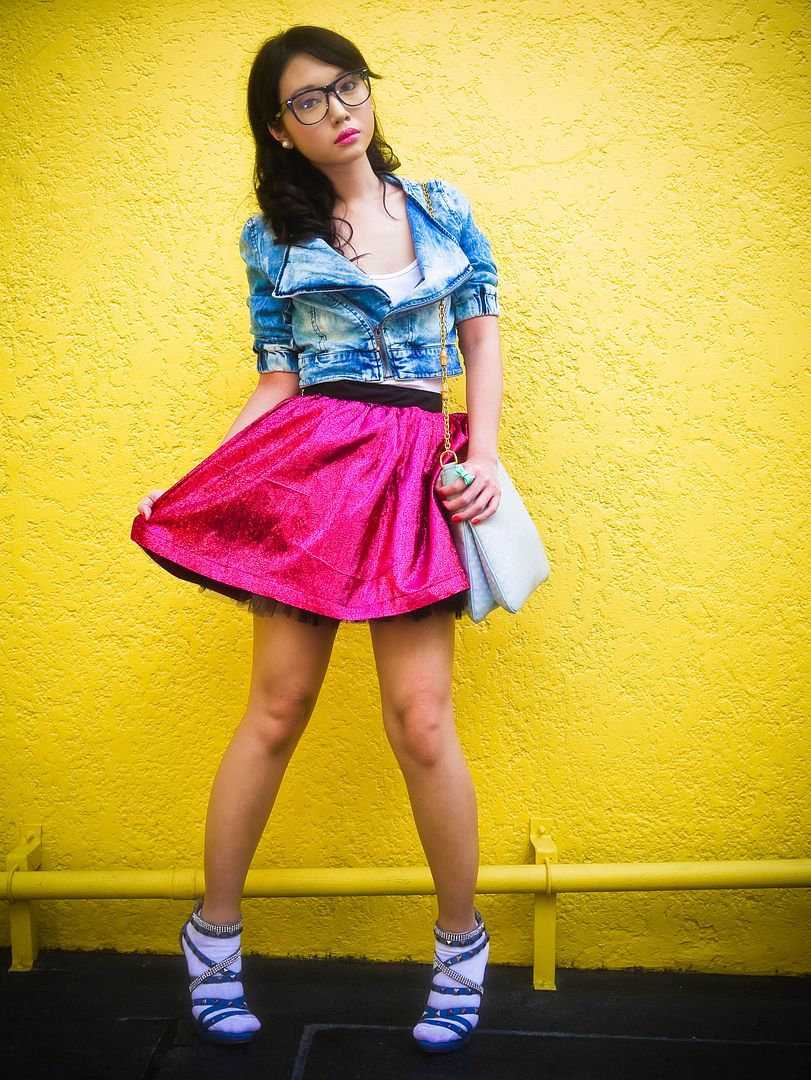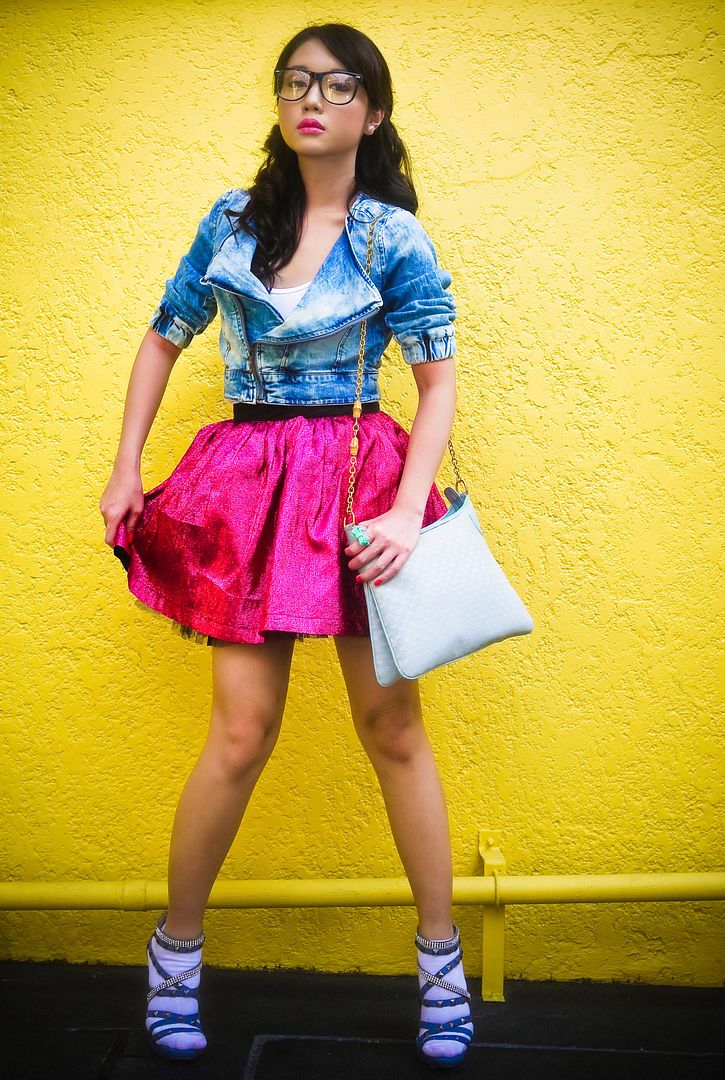 I
♥ Nerds.
(Schoolgirl chic in a Acid wash denim jacket from Zara, Tanktop from Topshop, Glitter Pink Tulle Skirt from Poisonberry, Vintage Gucci chain strap purse, Ribbon ring from Forever21, Dork Glasses from Aldo, Denim studded strappy heels and White socks from Marks and Spencer)
Wednesday is school girl day, a self-proclaimed theme dress-up day for me and my BFF Nina wherein we dress as preppy as possible. I love playing dress up and we've been having this tradition long before we stopped about a year and a half ago since we ran out of themes to come up with. We resurrected that yet again recently since she went back to school and took up a fashion course. I am not exactly the preppy girl and I am more into the cutesy quirky stuff than pique shirts and khakis so I decided to make my look geared towards the more doll-like version of your typical schoolgirl.
In full detail:
Zoomed in...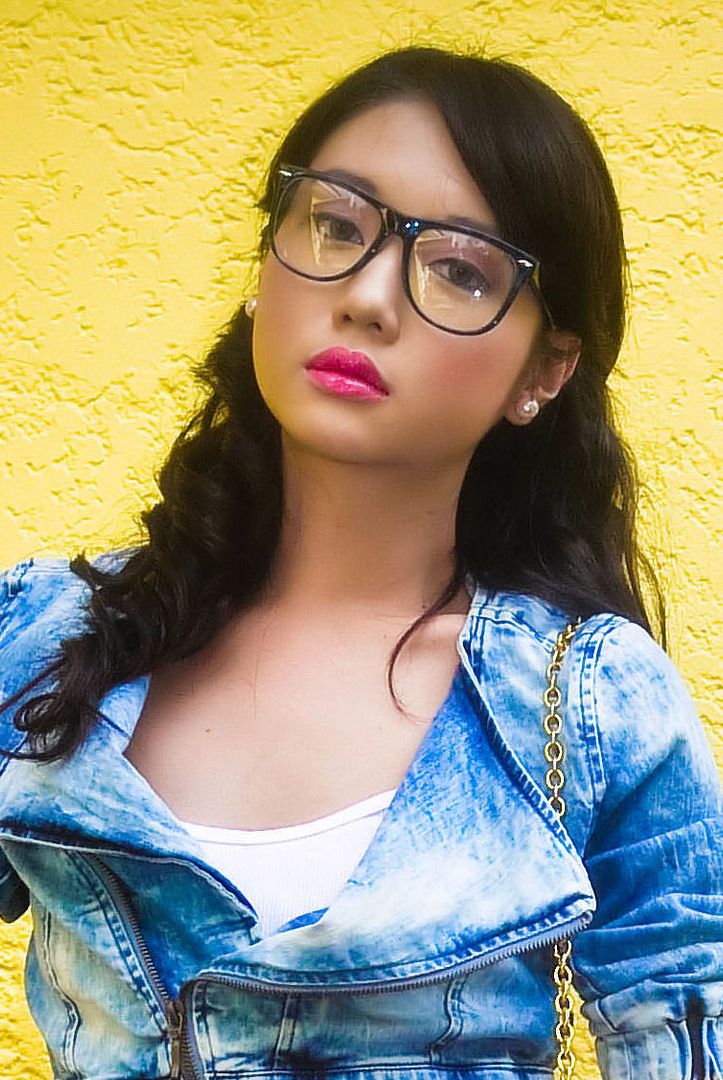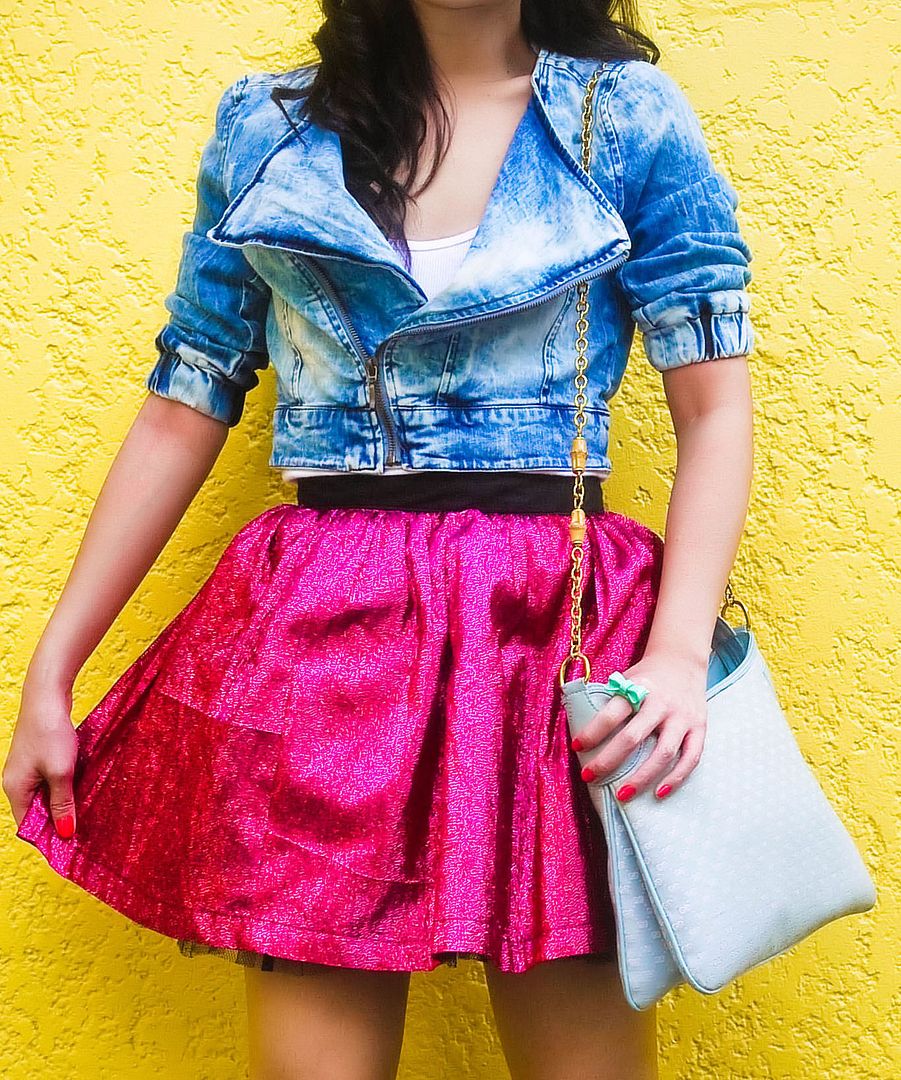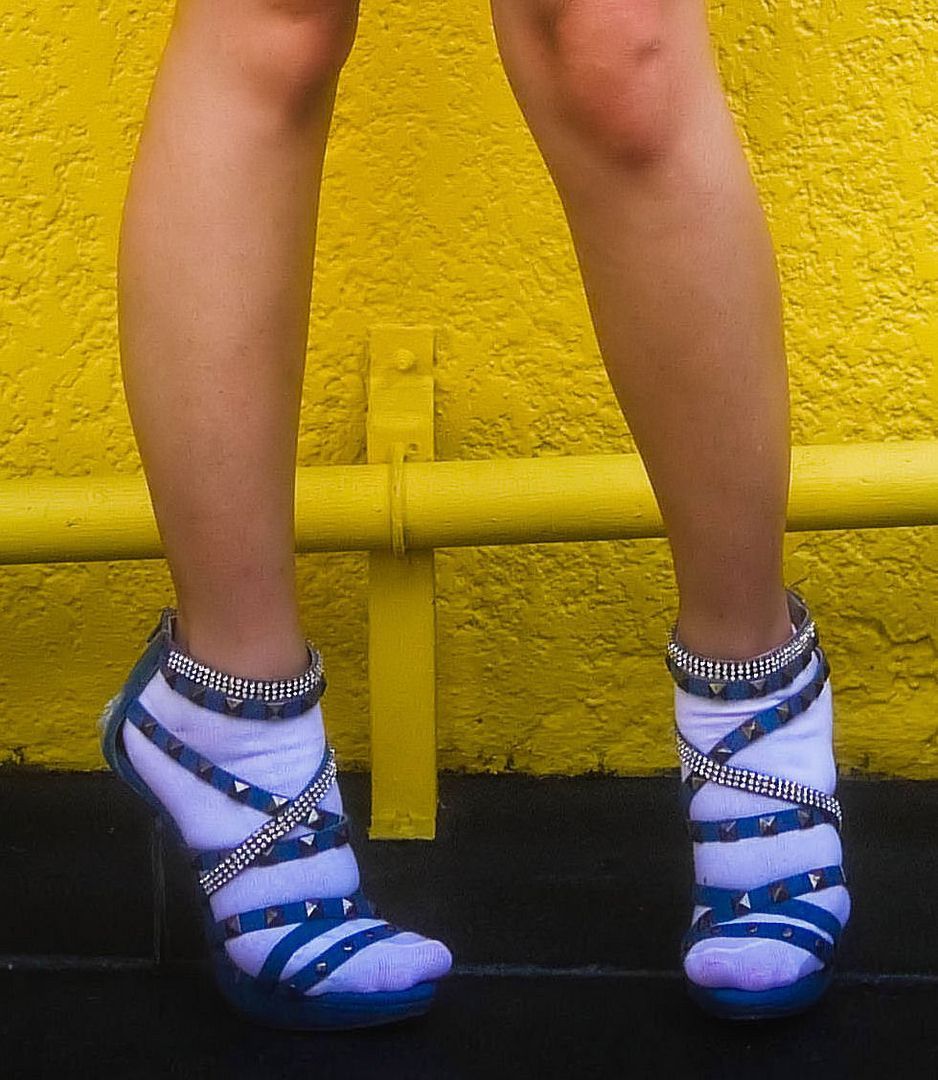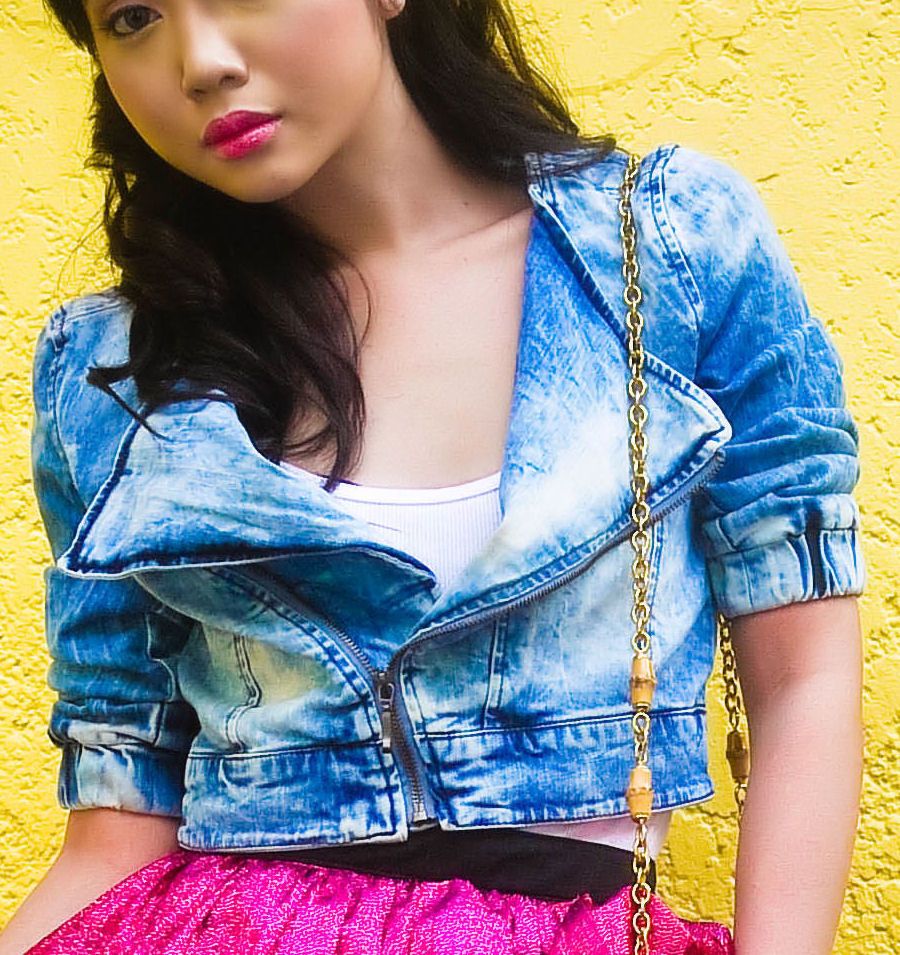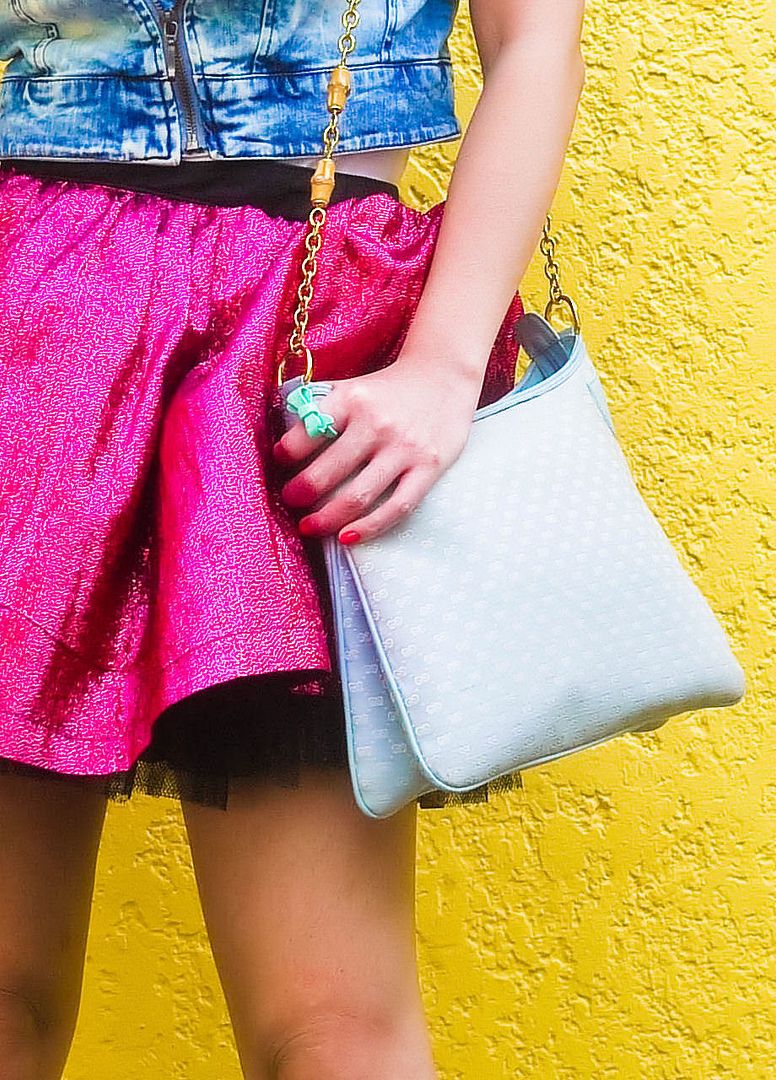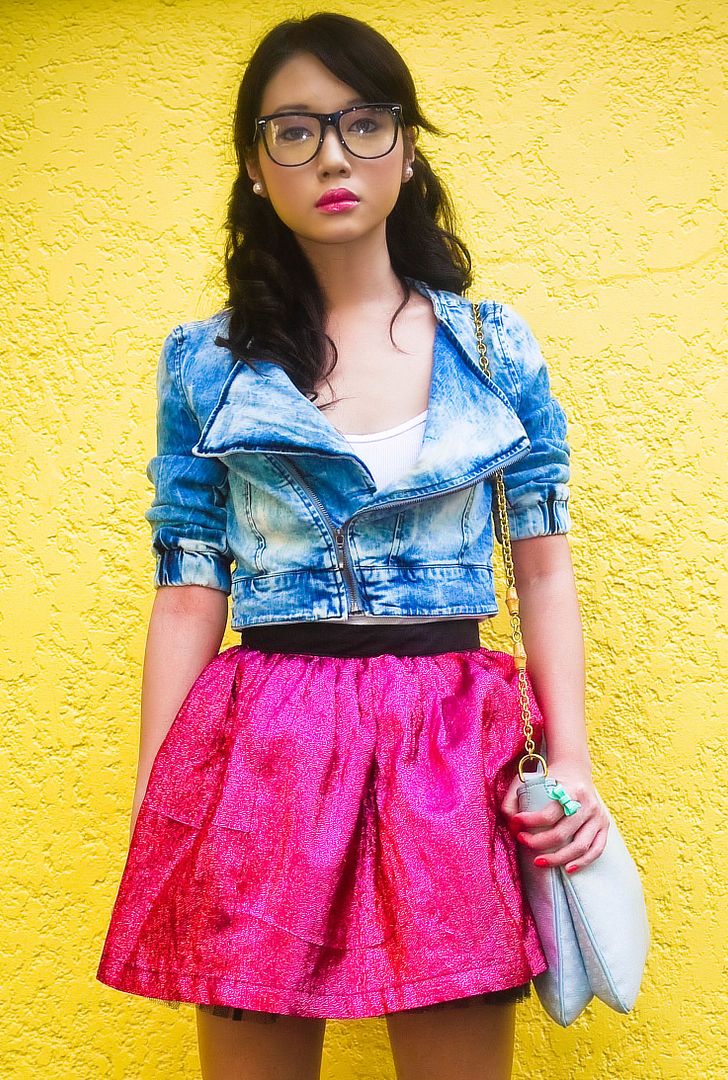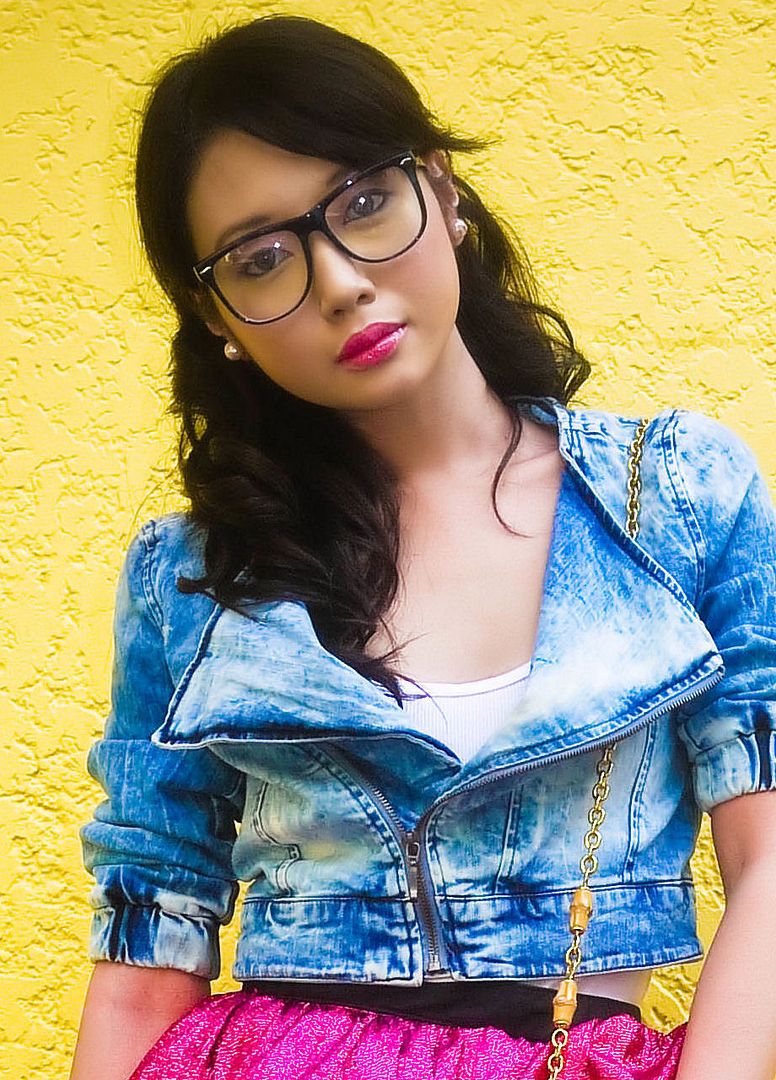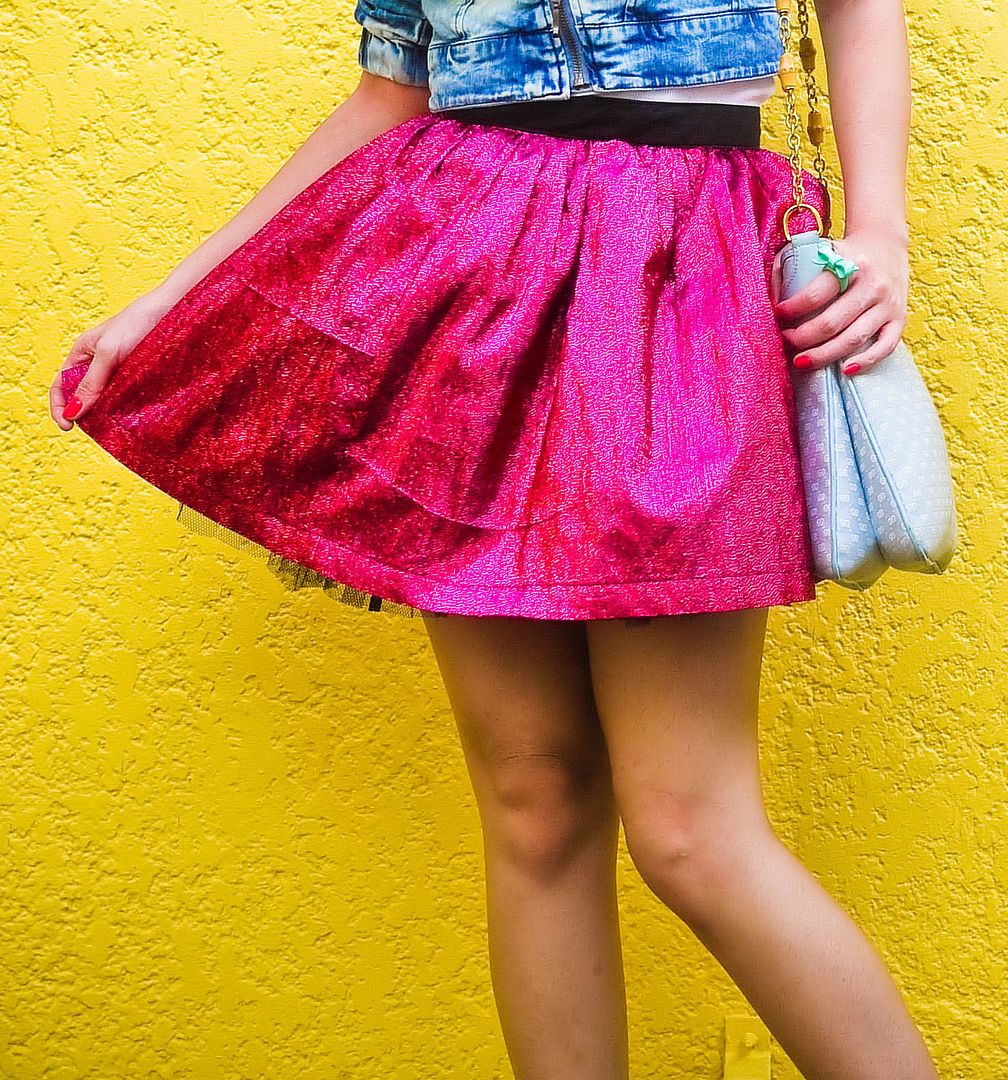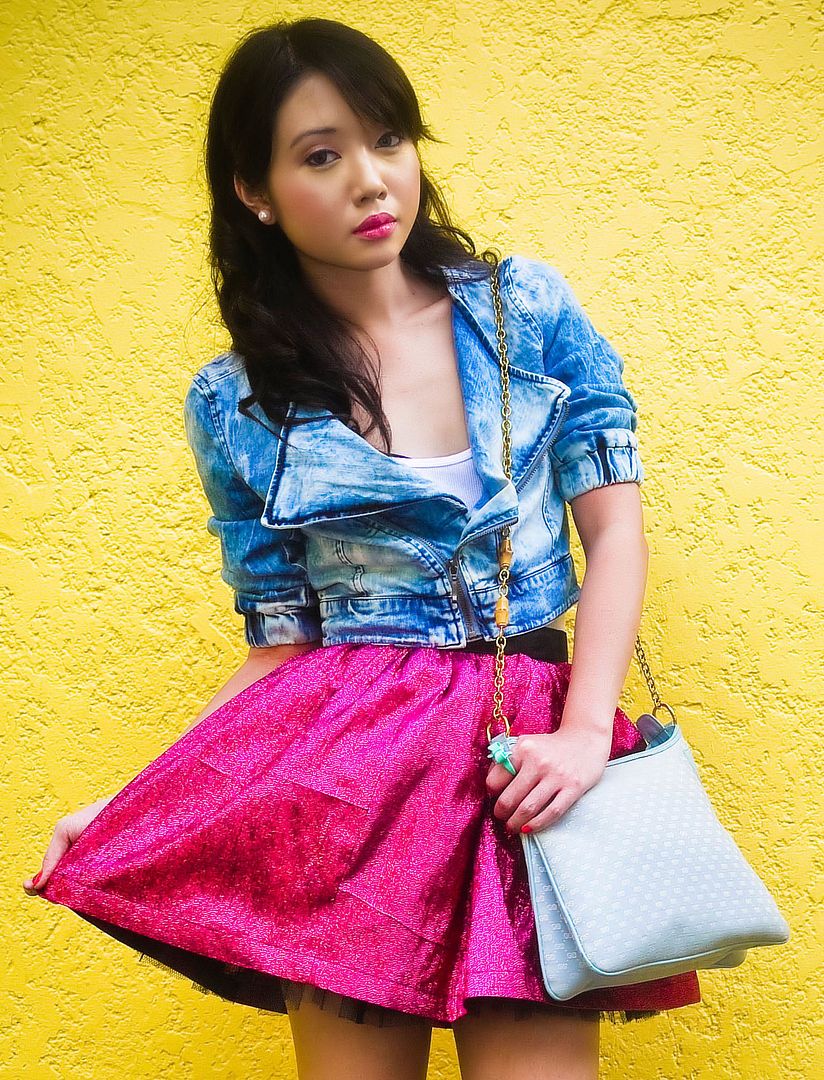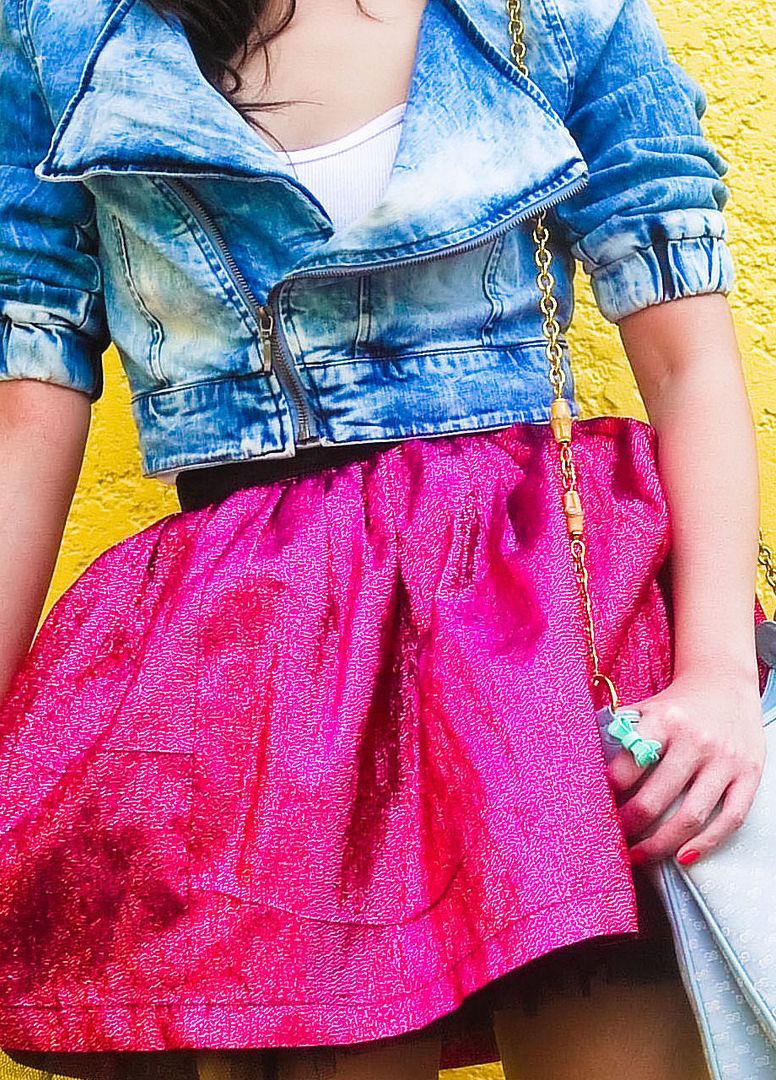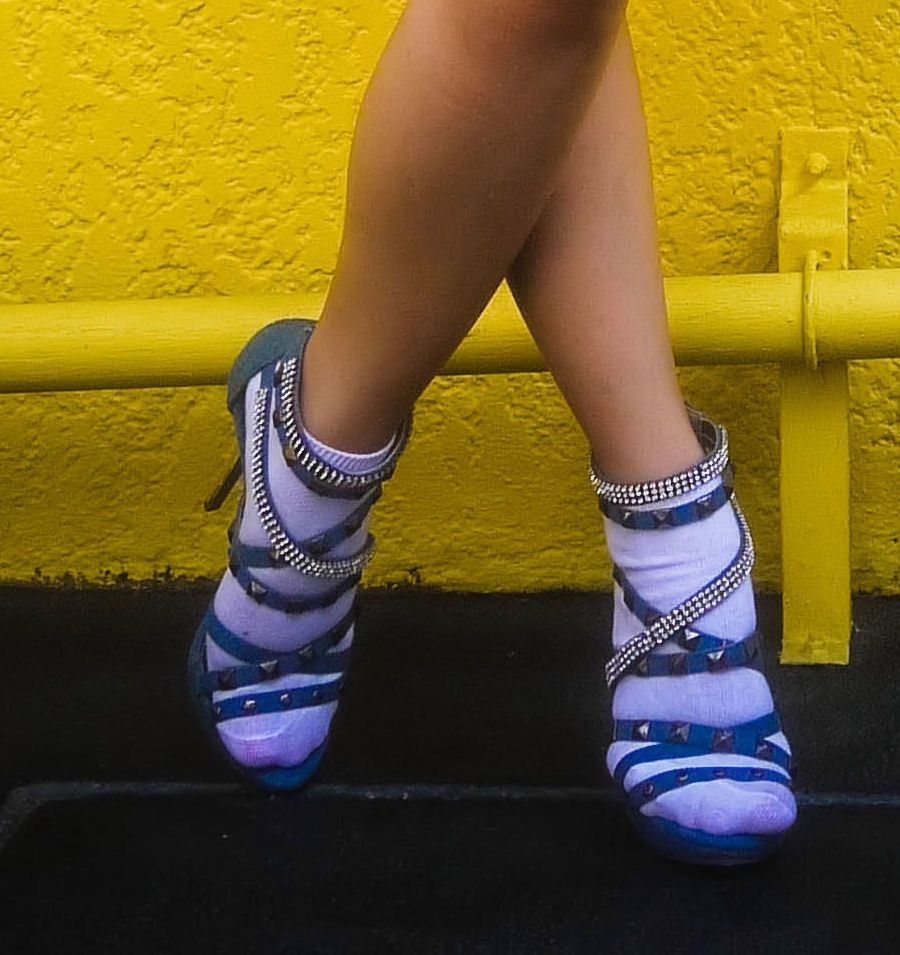 Spectacular Spectacles
.
Channel a more wholesome look with big plastic framed glasses. Contrast the look with hot pink lips and finish with studded strappy heels with a quirky twist with white socks.
To do such was simple. I had to make the theme as close to "me" as possible and so I replaced the plaid skirt with a glitter tulle full miniskirt and the uniform-style blazer with an acid wash denim jacket which screams the trademark girly girliness and my rocker-studded twist that I make sure I add in most outfits I wear. I loved the effect the denim jacket had on the metallic hot pink skirt since it was a great contrast... the acid wash somehow neutralized the shocking glossy pink. I wore it with an inner white tanktop which I added since I meant for that to match what I had going on in my feet- white socks and studded denim heels. I am seriously loving the socks with heels trend...it's the ultimate solution to cute-ifying an outfit. To complete the look, I wore geek glasses which everyone seemed to notice that day, including my dad who at dinner poked fun at my full on nerdy look. I never wear glasses since I always preferred contacts to flaunt my hobby of experimenting with eye makeup shades but I made an exception for this day. My peg was Reese Witherspoon in Election crossed with Elle Woods in Legally Blonde.
Dress up day is so much fun and I recommend all of your guys to try it out with your BFFs! I love how my style totally made a complete 180-degree turn yet again from the all black bustier I had going on in the last post to this. I swear, I have no consistency at all when I dress up...but doesn't that just make it much more fun?
PS: See you all at SuperSale this weekend!