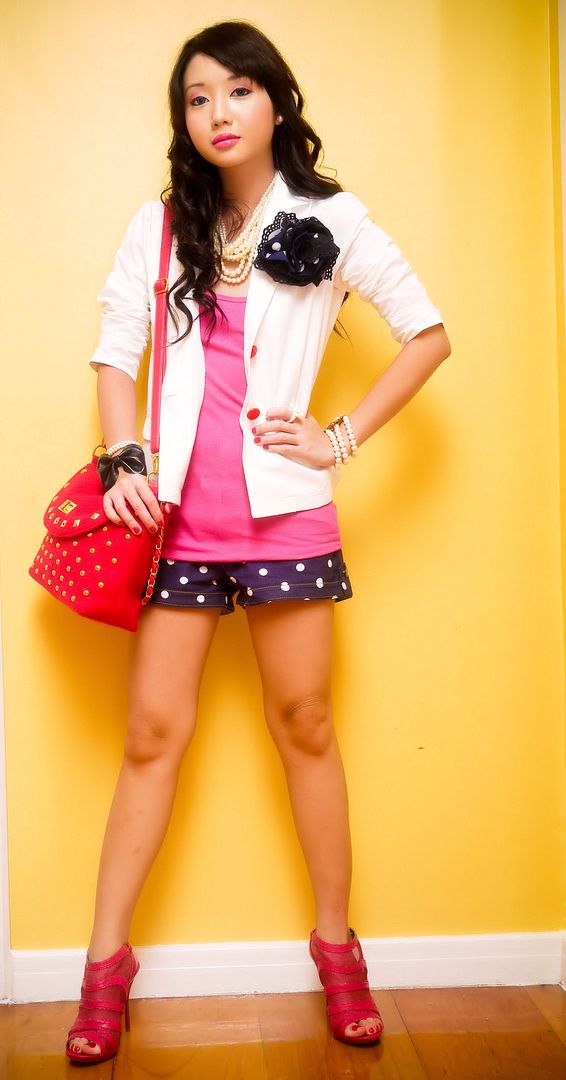 Pretty Polka.
(I am wearing a blazer from Zara, a Pink Topshop tanktop, Floral Broach and Polka dotted shorts from Glitterati)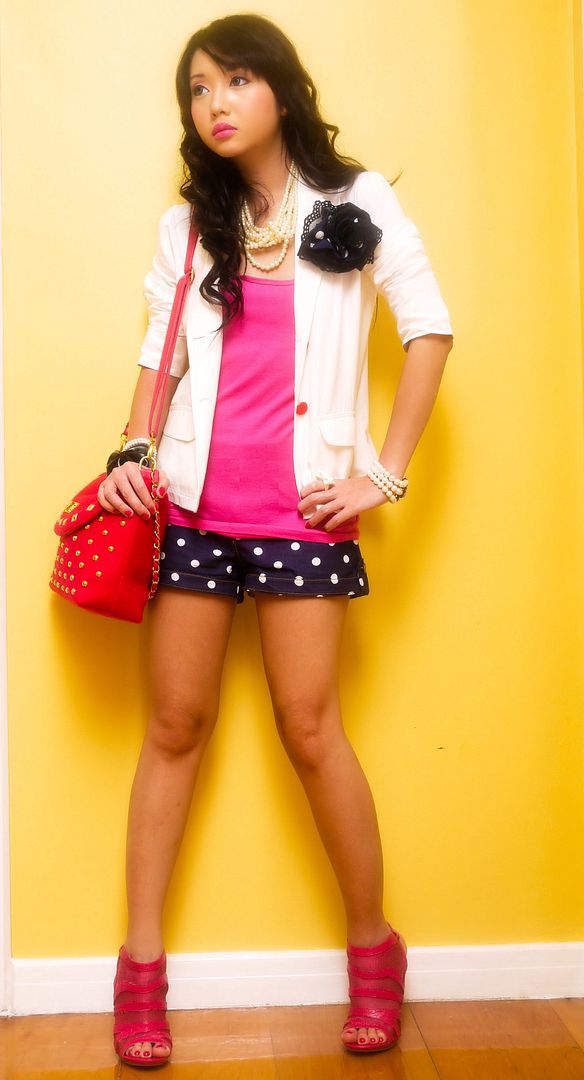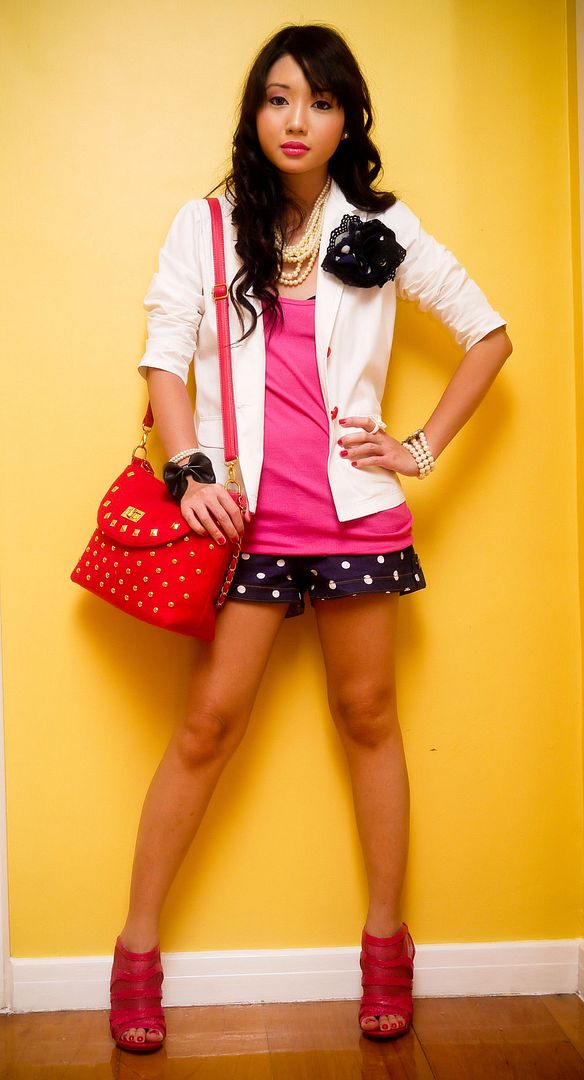 Pink is the color.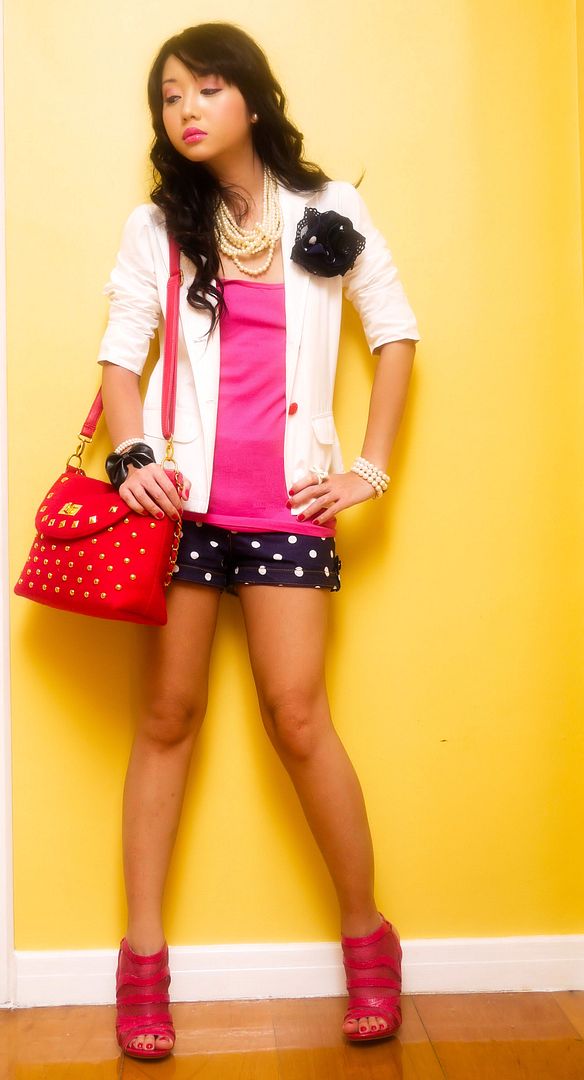 Polka dots are an obsession of mine for this season. There is something about the print that I have always loved.... the quirky and playful vibe it has make it just so fun to wear. Nothing can be quite as playful as polka dots. So for a Friday fun day, I brought out my own pair and wore it for a night out with friends where we caught the latest Christopher Nolan/ Leo Di Caprio masterpiece, Inception and then went to hang out over at the Fort. The hot pants/ shorts are from my brand Glitterati and it is basically made of blue denim with polka dots in white. The thing about blue and white is its versatility making it very very easy to wear with any color... Instead of going through the traditional red route, I decided to wear it with bubble gum pink i

n

a somewhat mini tribute to Elle Woods.

Now let's get closer....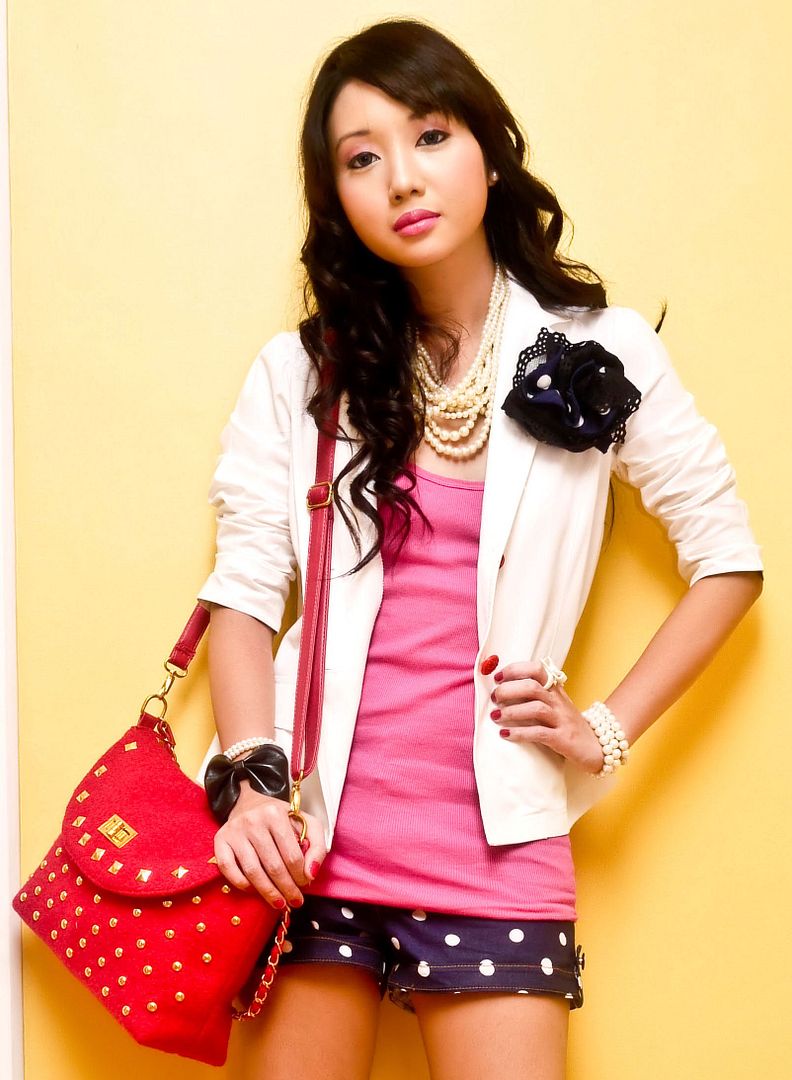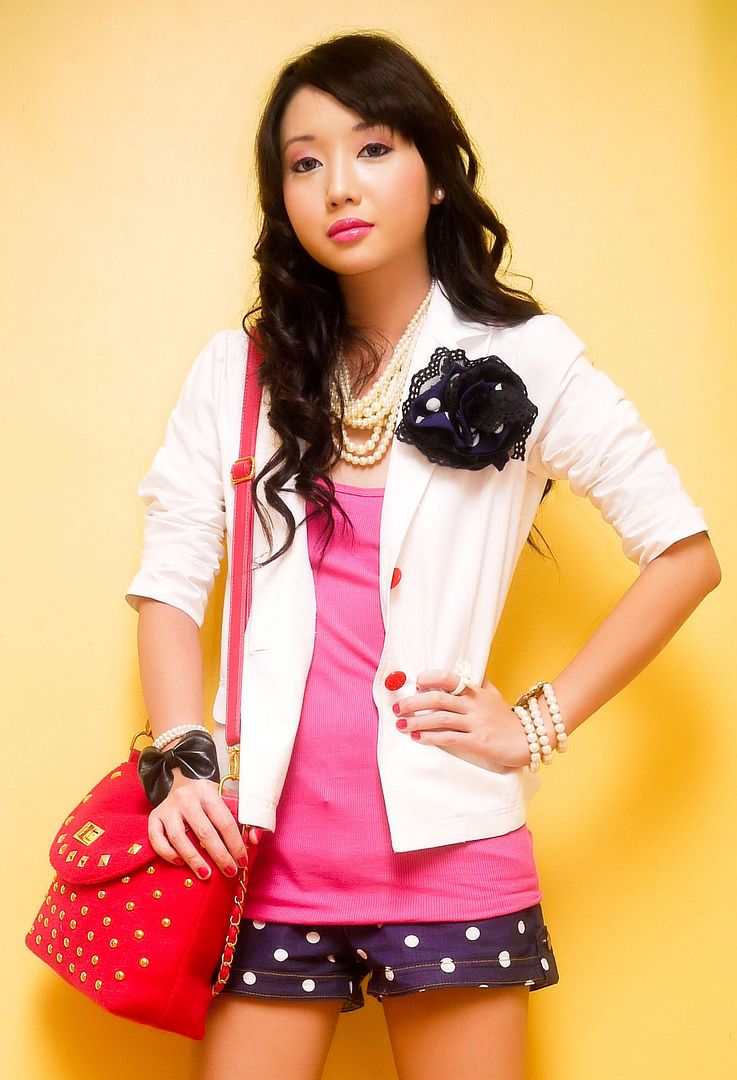 Ode to Carrie Bradshaw: I paid tribute to style icon with a denim and lace floral broach.

I want Candy- Nothing screams bubblegum than pink and polkadots.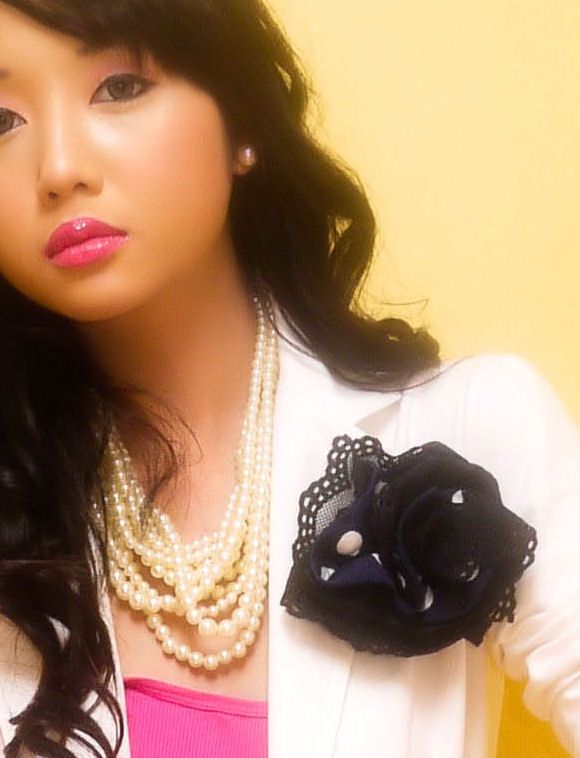 (Pink, white and blue. Tip for dotted dressing: match a polka dotted bottom with a DIY broach in the same fabric for a matchy-matchy accent)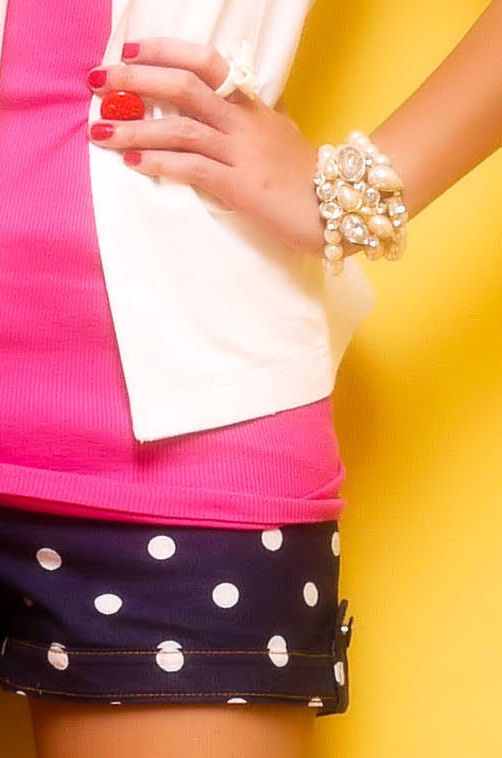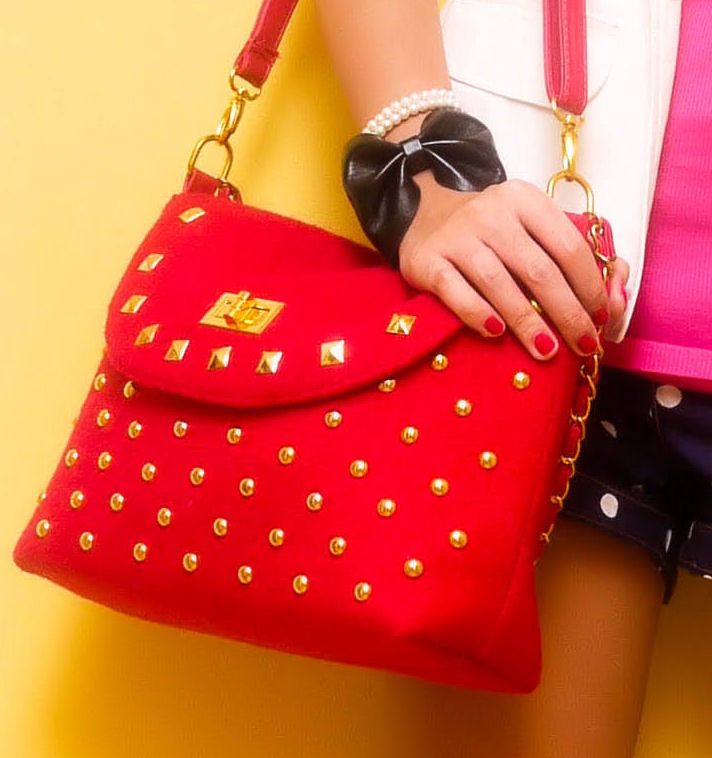 (Pink Studded Purse is from HK, Accessories from Forever21, Nail Lacquer from ORLY in Purple Crush shades)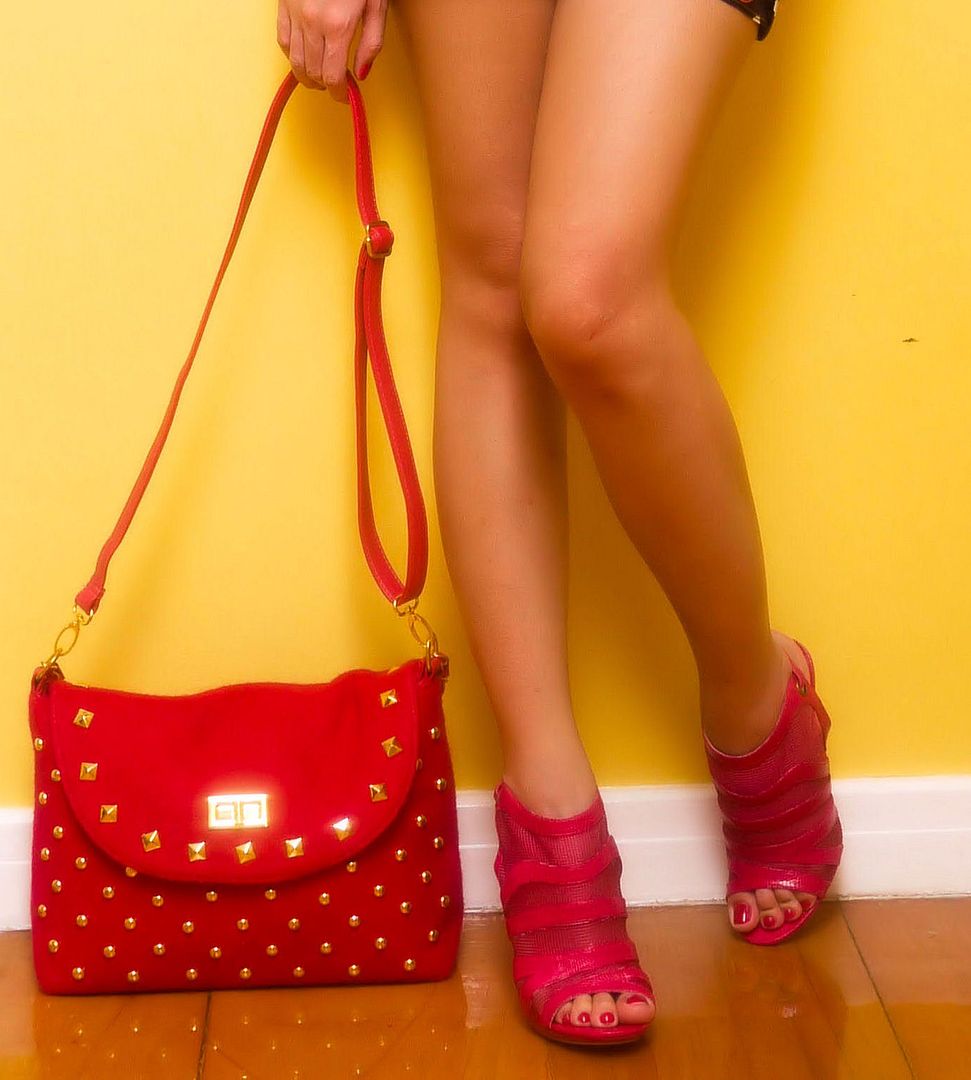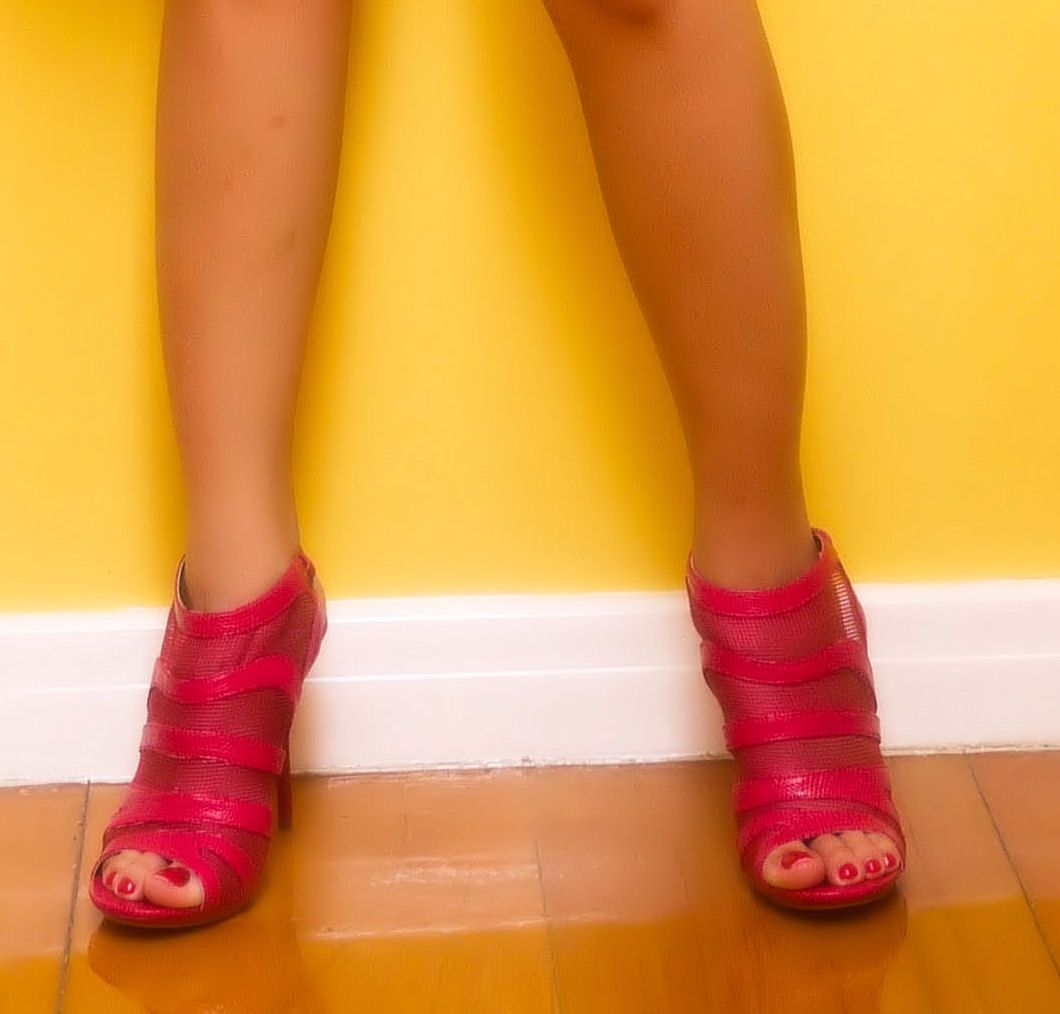 Pink is the color: I wore the mesh booties I posted in my last entry finally and I loved it. Pink is always my go-to color for anything.
(Best face forward: I used MAC eyeshadow in Passionate, Star Violet and Lala; MAC Lipstick in Pink Noveau and Lipglass in Like Venus and Blush in Desert Rose)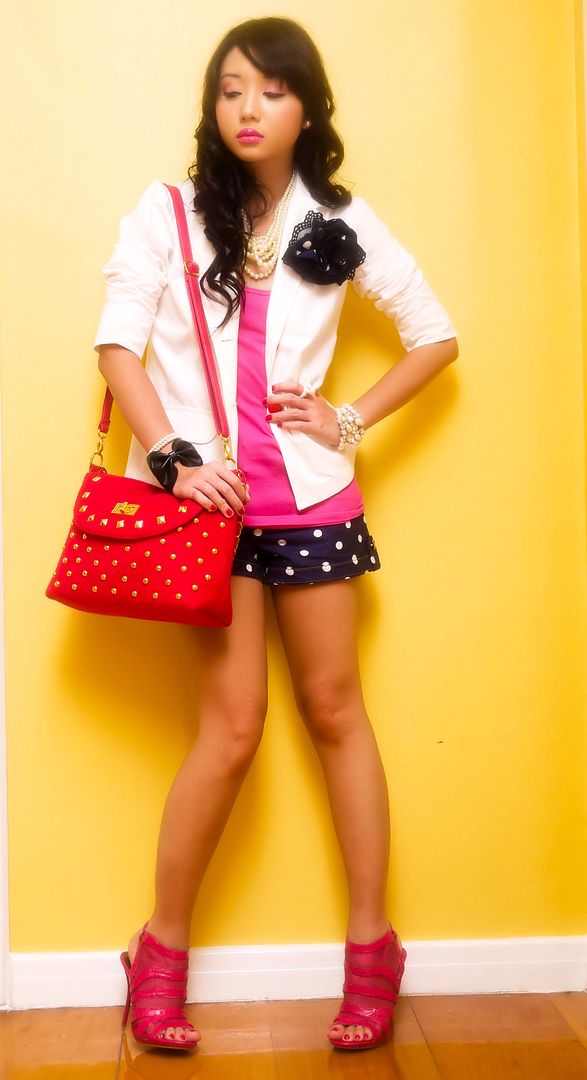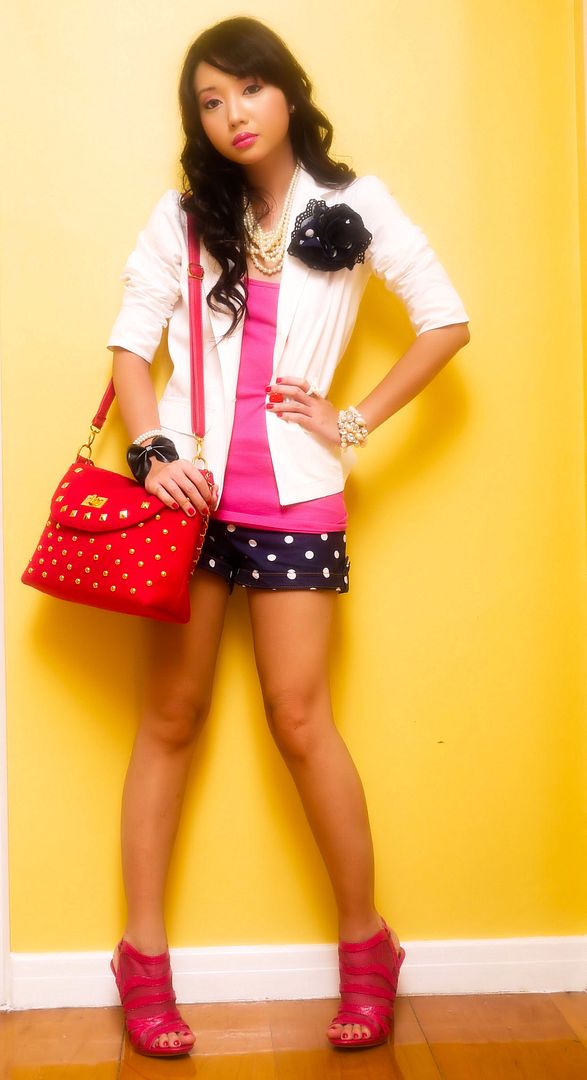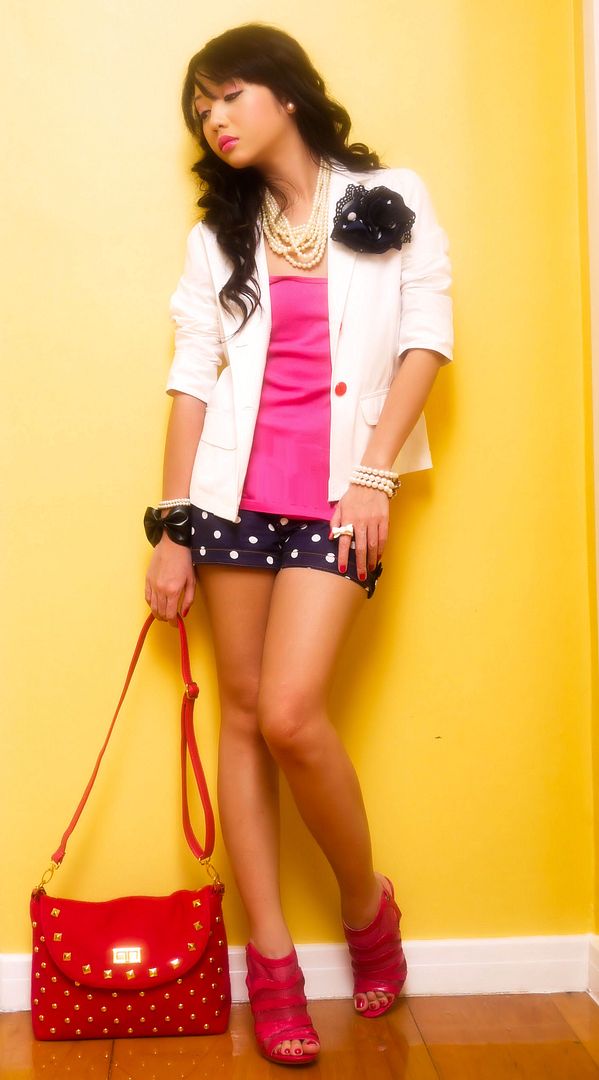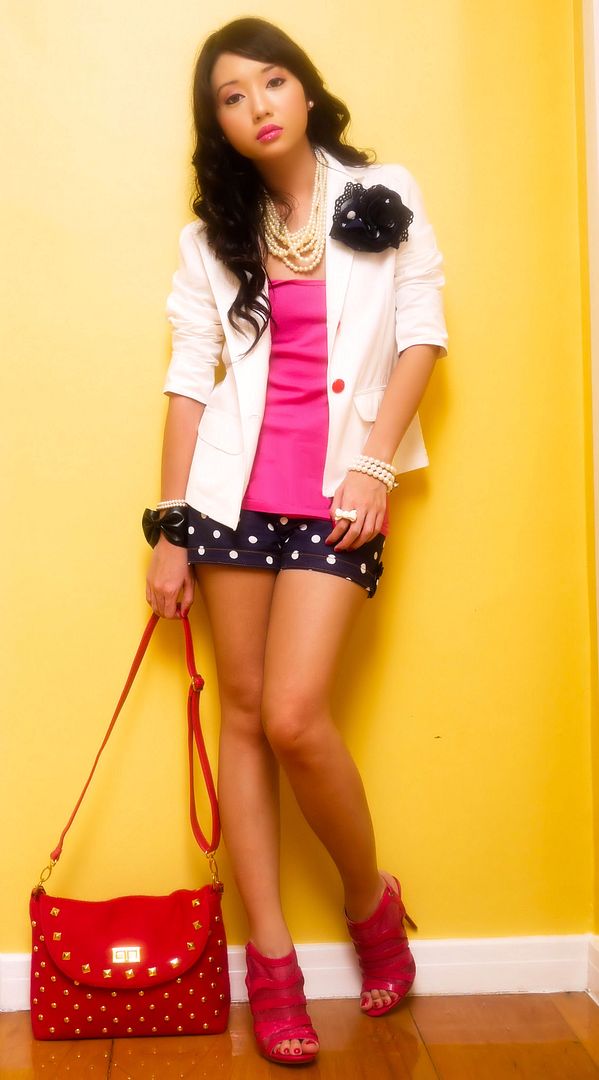 I had a great and fuss free Friday! Inception was amazing. The concept the entire movie was based on was just amazing and the action sequences were quite fresh and well thought out. It was one of those movies that makes you think and want to analyze it after seeing it which is the type of movies I really like. This was a pretty relaxed outfit and I had a great easy breezy and very comfortable time in this. Perfect for day to night transition especially for the end of the week!
I hope you all enjoy your weekend!