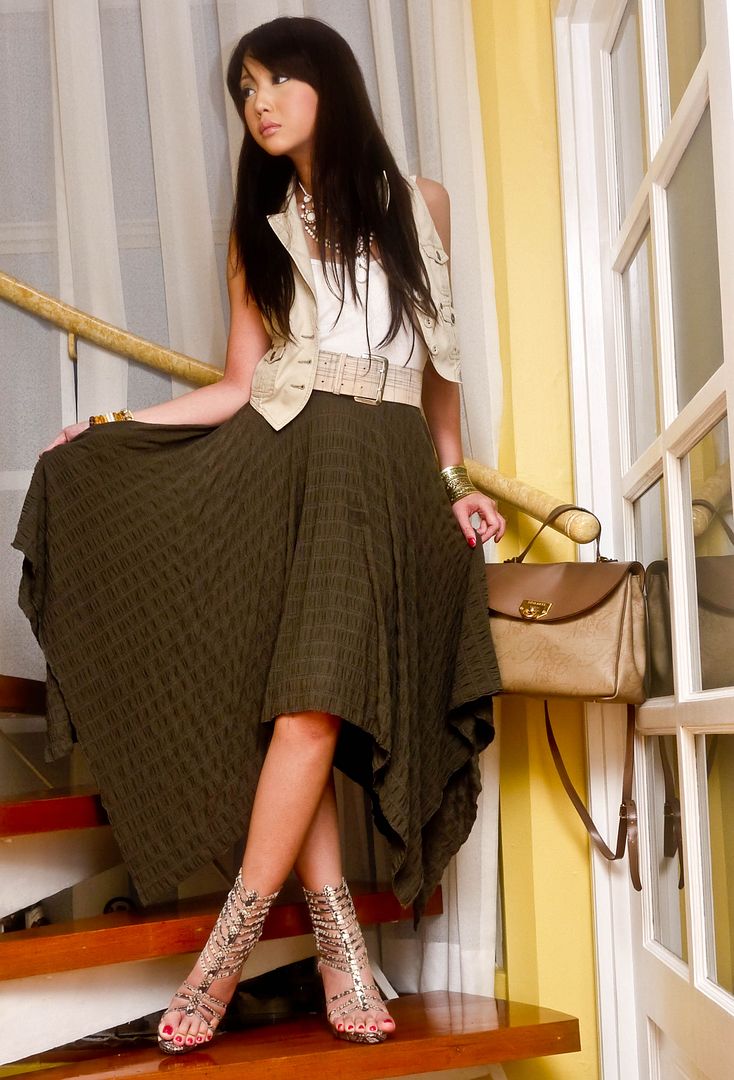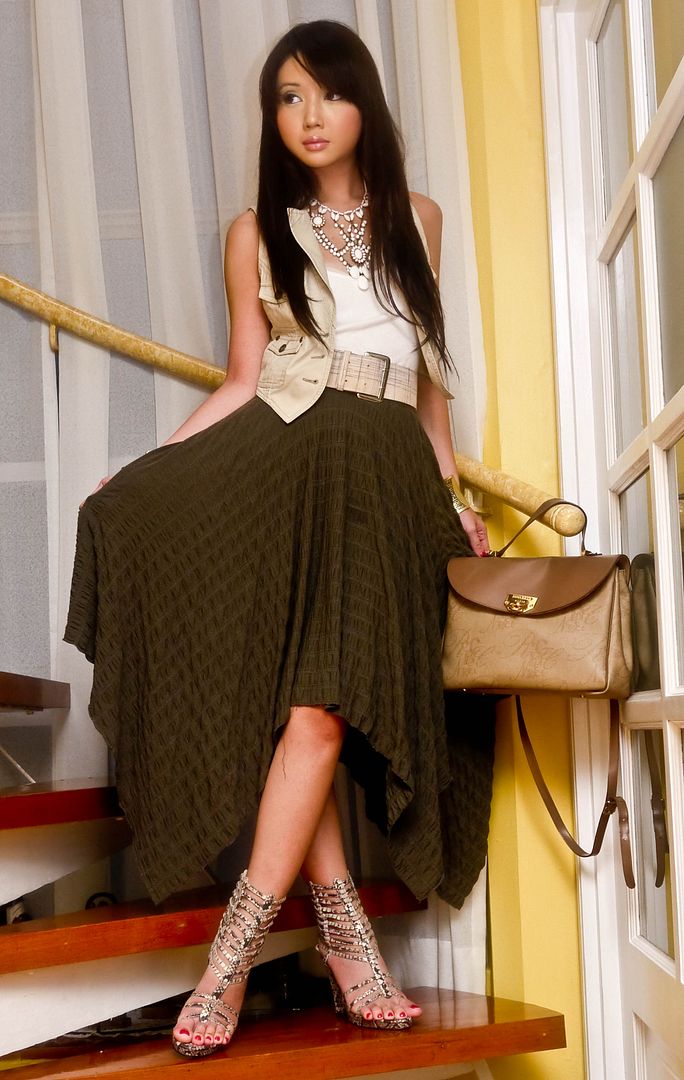 (Vest from Mango, Flowy Long Skirt is Vintage, Belt is Vintage,Shoes are from amiclubwear.com, Necklace from Fuddy Duddy)


Taking my cue from Vogue March 2010, I decided to go Military last Sunday and once again unleash the inner "soulja" in me. I took inspiration from the March 2010 Fashion editorial of US Vogue with the same title- Military Issue. I dont know what it is about the military trend but I love it and I am quite glad it was revived by Balmain, Marc Jacobs and Jean Paul Gaultier and many more designers in their S/S 2010 collections. I have worn military so many times but I seem to never tire of the look! I guess G.I. Jane never looked so glamorous!


Let's get CLOSER....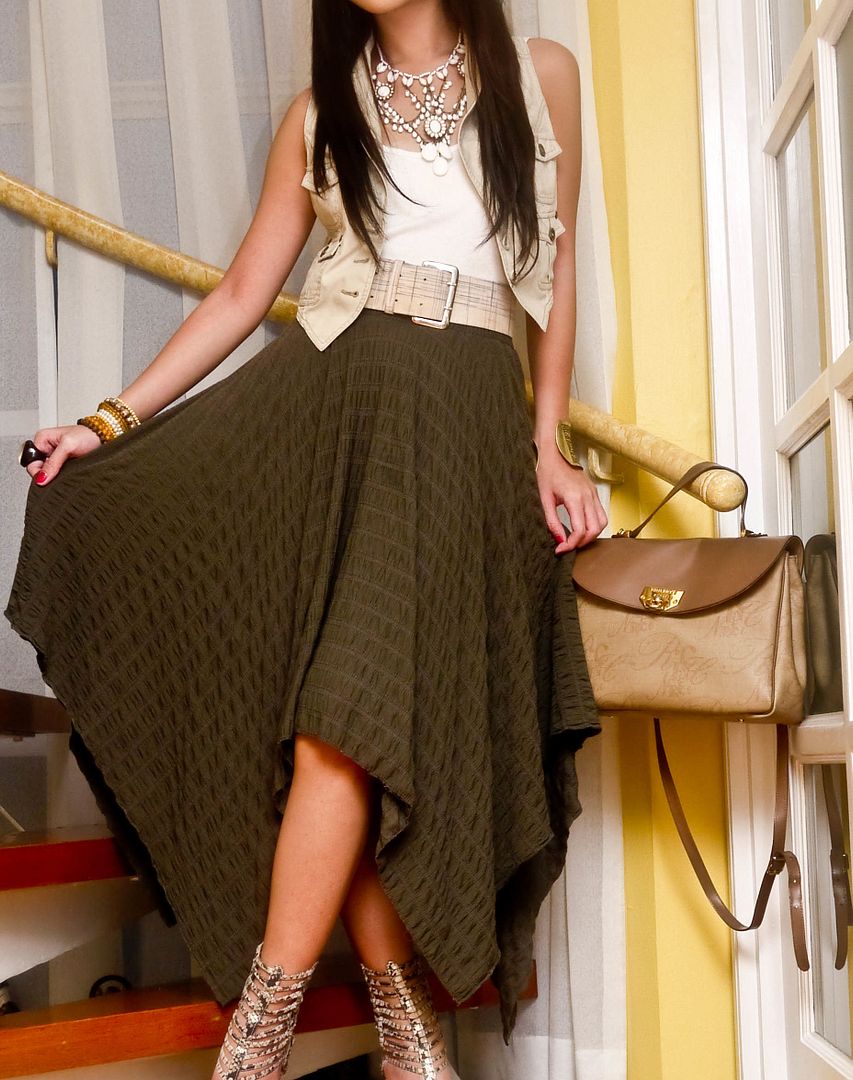 (The skirt's uneven hem gives it a bohemian twist)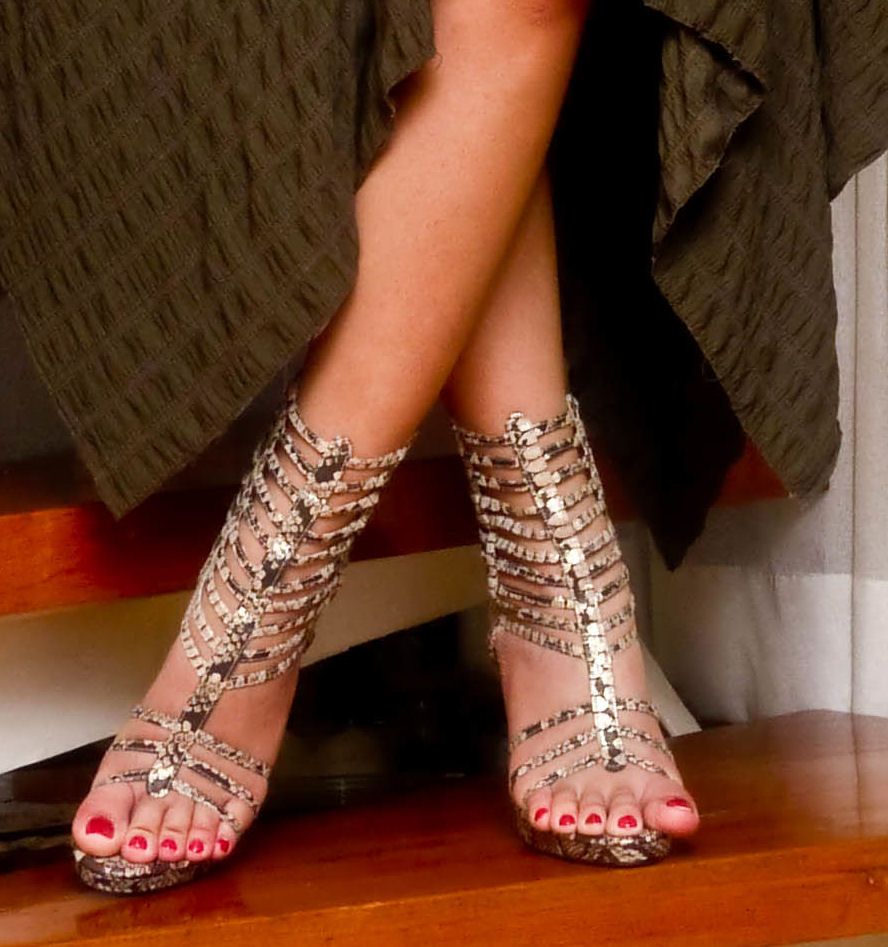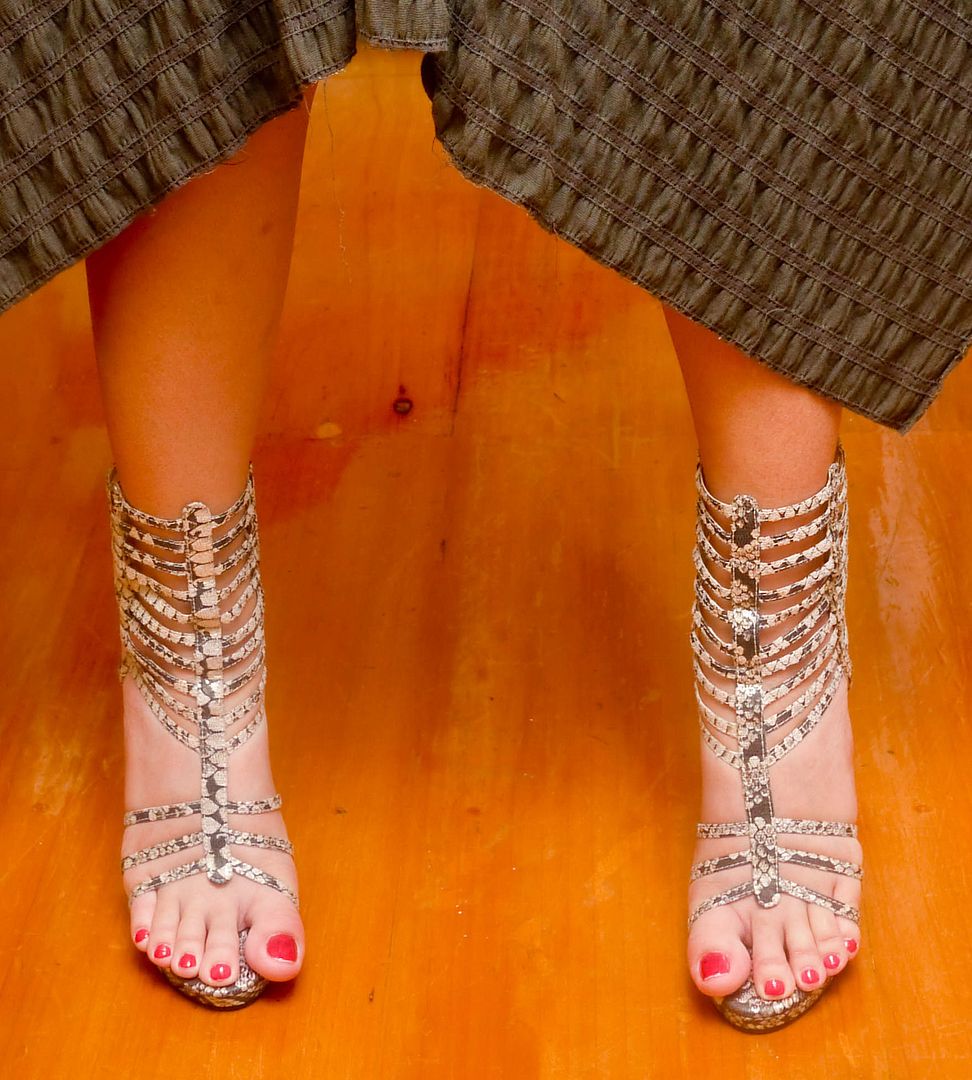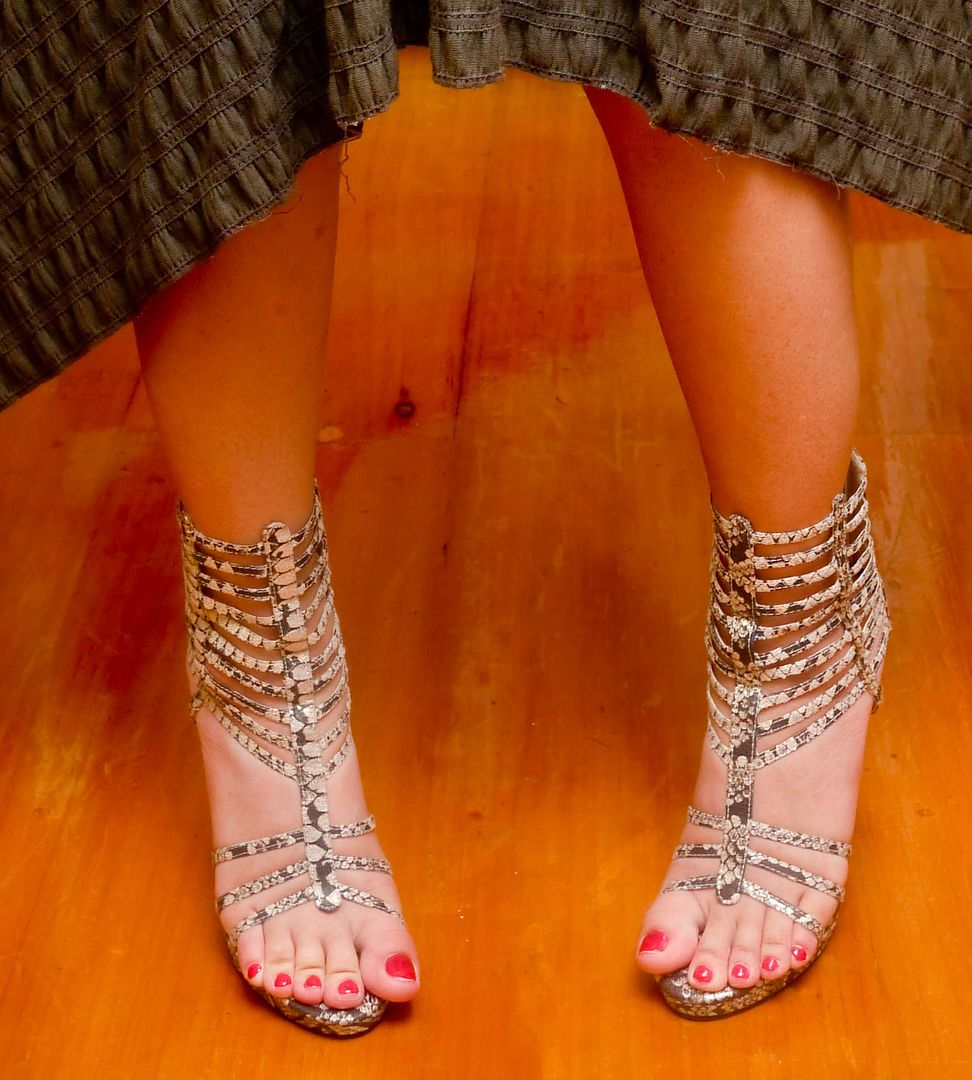 (The shoes are new found faves even if I've had it for over a year. Second Sunday in a row to wear this pair!)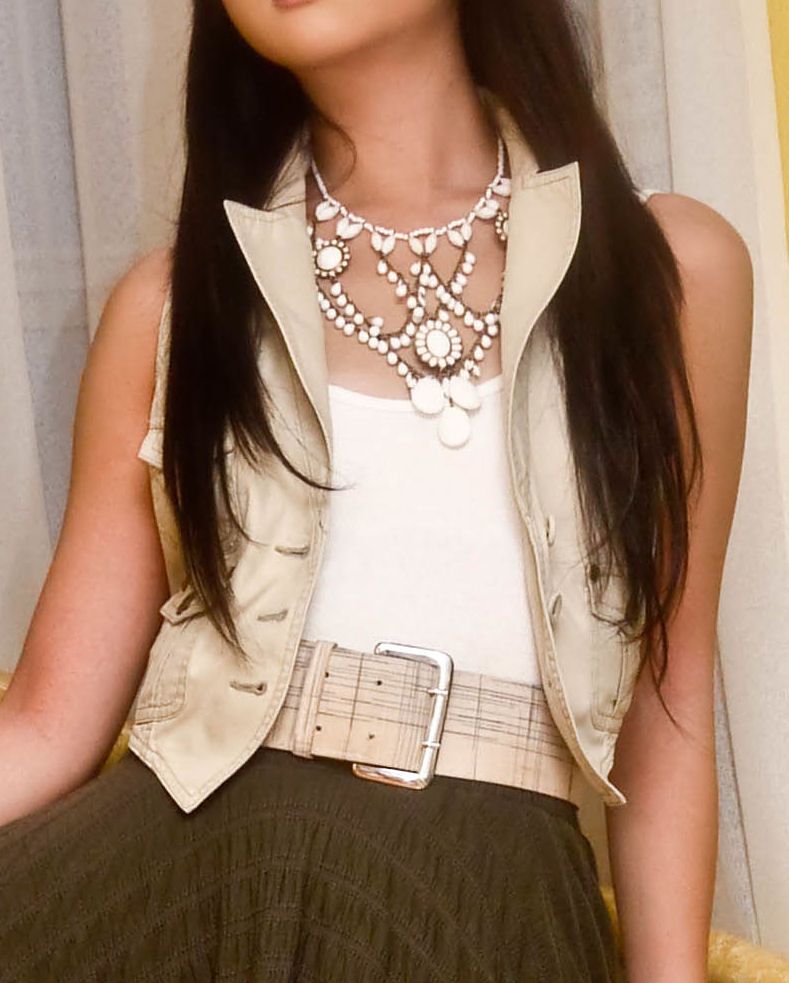 Accessories are KEY.
(Accessories had a touch of bohemian to contrast the hard edged look as seen in beaded necklace, bangles and ring, wore a nude Nina Ricci purse to match the shoes and vest)
For this outfit, I decided to go somewhat Military-Safari. I remained faithful to the army shades of khaki and camo green and added my own twist to it... with the very long and flowy skirt, safair vest and snakeskin strappy sandals. The skirt was quite immaculate to wear and I had the best time in it as it flowed and moved along with me. The cropped vest added structure and balanced out the flowiness of the bottoms and I used a vintage beige belt from my mom to cinch the look together. I do love how belts have that magic of making two totally opposing looks look so good together. I added more contrast to the rugged feel of the look by wearing a white and gold beaded necklace which spelled GLAM. I love adding twists like that rather than going all the way with a trend when it comes to accessorizing my outfits.
(Makeup is Shu Uemura Foundation and Concealer, MAC Brow Set in Bequile, MAC Pigment in Teal and Golden Olive, Bobbi Brown Pale Pink Lipstick-Matte, Bronzer is from Lancome)

If you would notice, I wore my hair straight today too! After a long time of curls and pony tails, I broke the routine and wore it fuss-free silky straight. It was getting a tad bit dry from my curling iron chronicles and I decided a lazy Sunday was perfect for de-tressing. I wore my makeup with green smokey eyes as well to match the skirt!
With such powerful weapons and my arsenal, I was well prepared for combat, full-force for the stressful week ahead. I decided to start prep early thus the Sunday tough chick look.



INSPIRATION: From US Vogue March 2010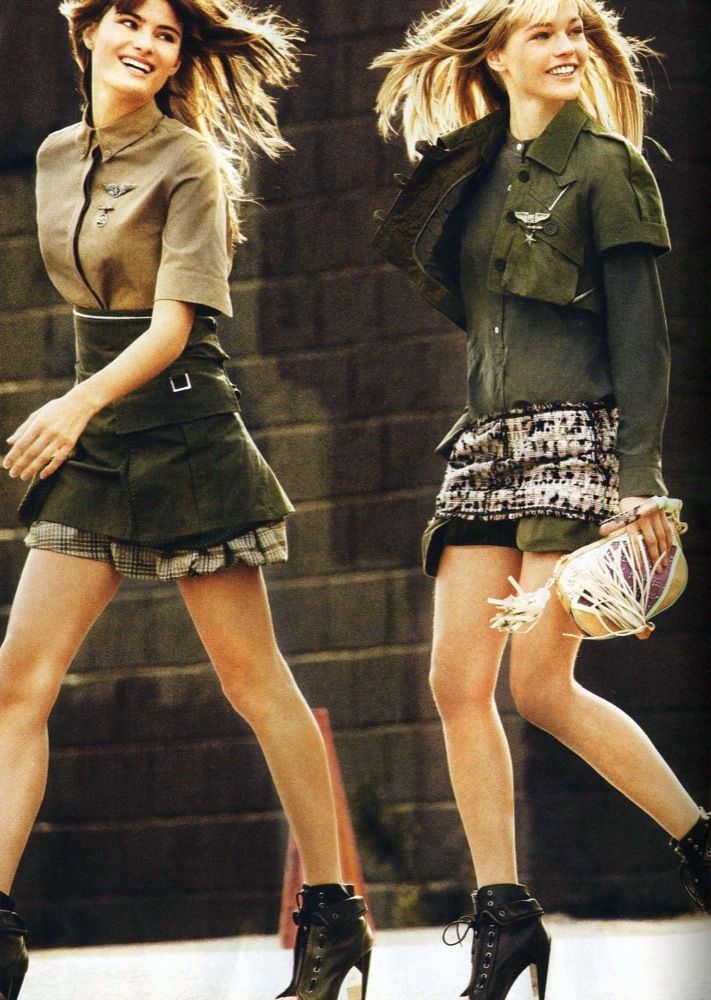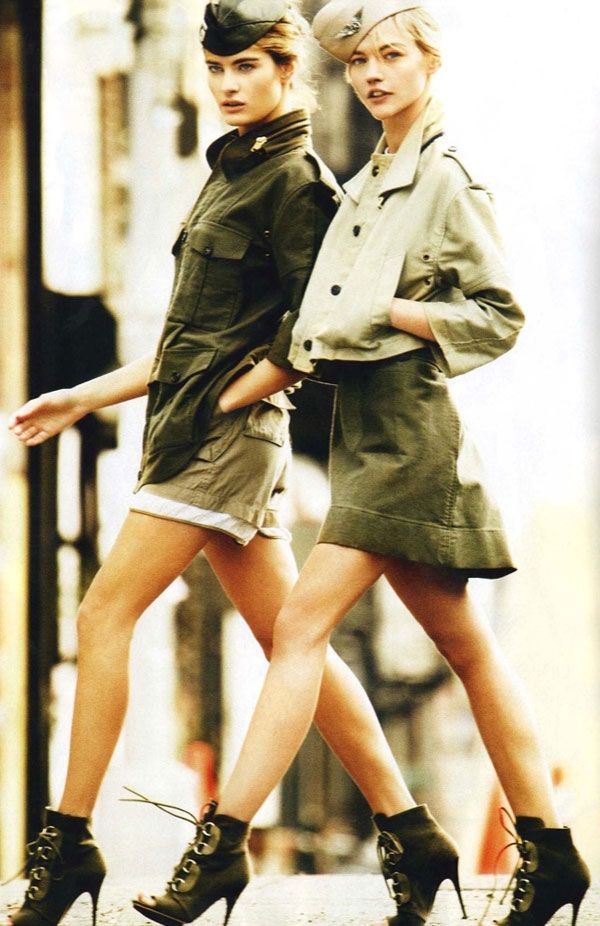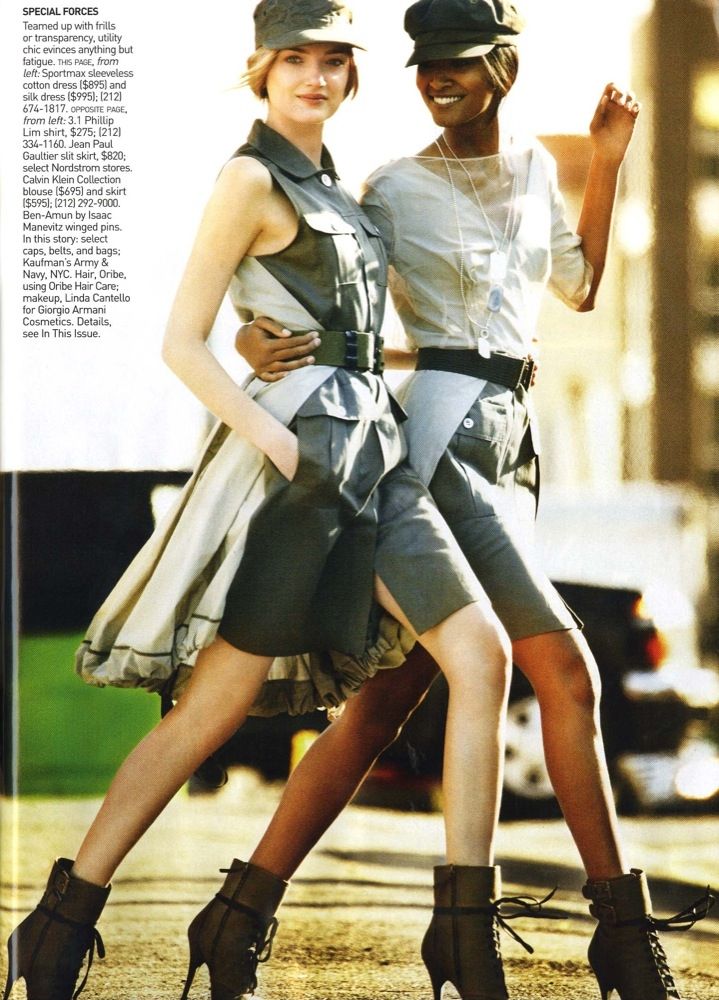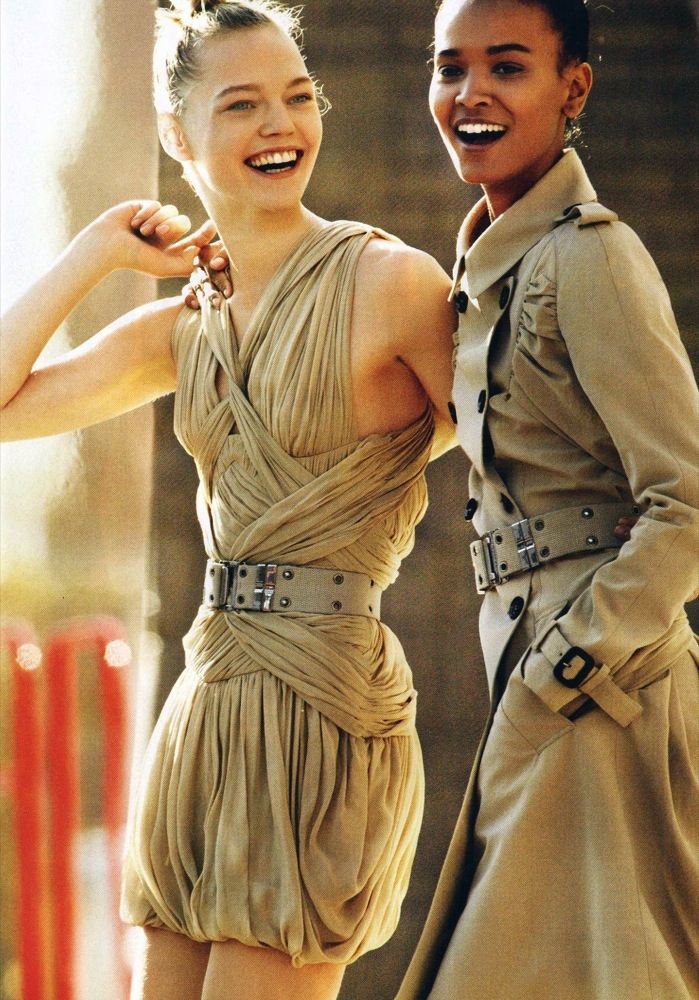 More to share on what's keeping me so busy that I have to squeeze in time to blog.
Do watch out for that post!