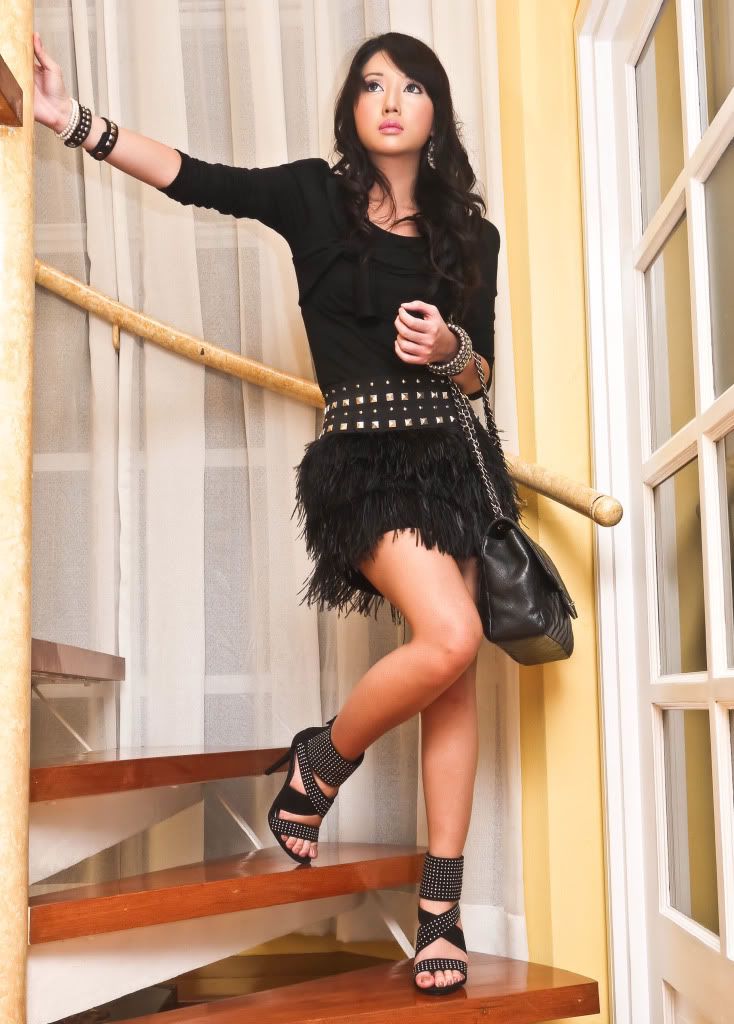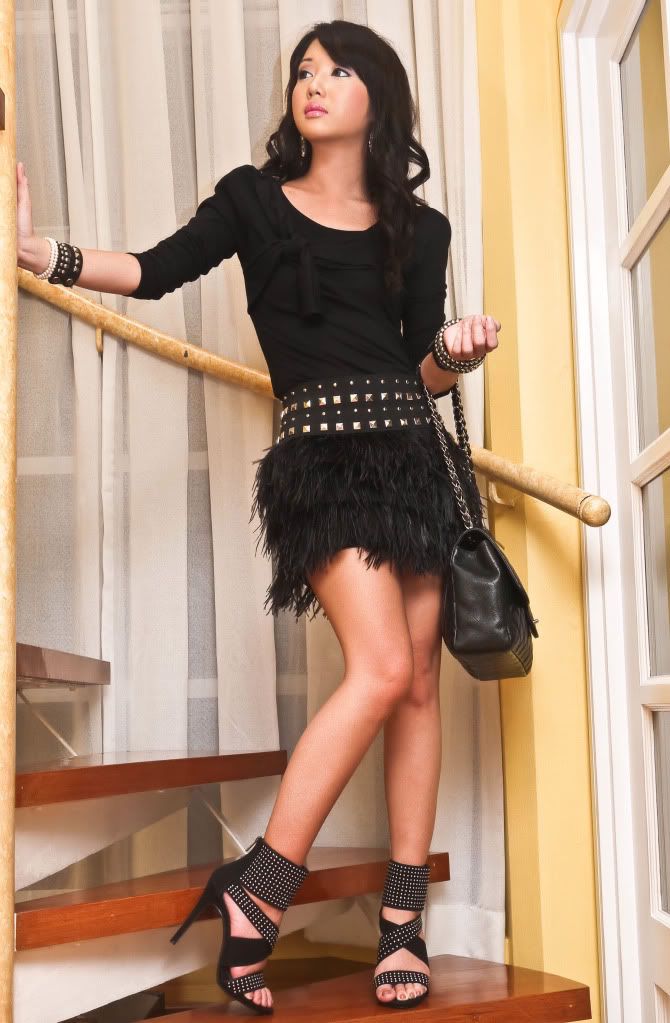 The second thing I love when it comes to tutu skirts are feathered ones. I don't know what it is but there's something so fun and frilly to wear about it, especially since the delicate and soft texture of the feathers hang on to every movement, thus creating an artificial bounce even when walking as effortlessly as ever. Feathers are just definitely FUN to wear however, expect to shed all through out the night, as was the case with me because there was literally a trail of feathers wherever I sat, walked, passed by. It was worth it though, even if I did make a feather mess in the bar we hung out with.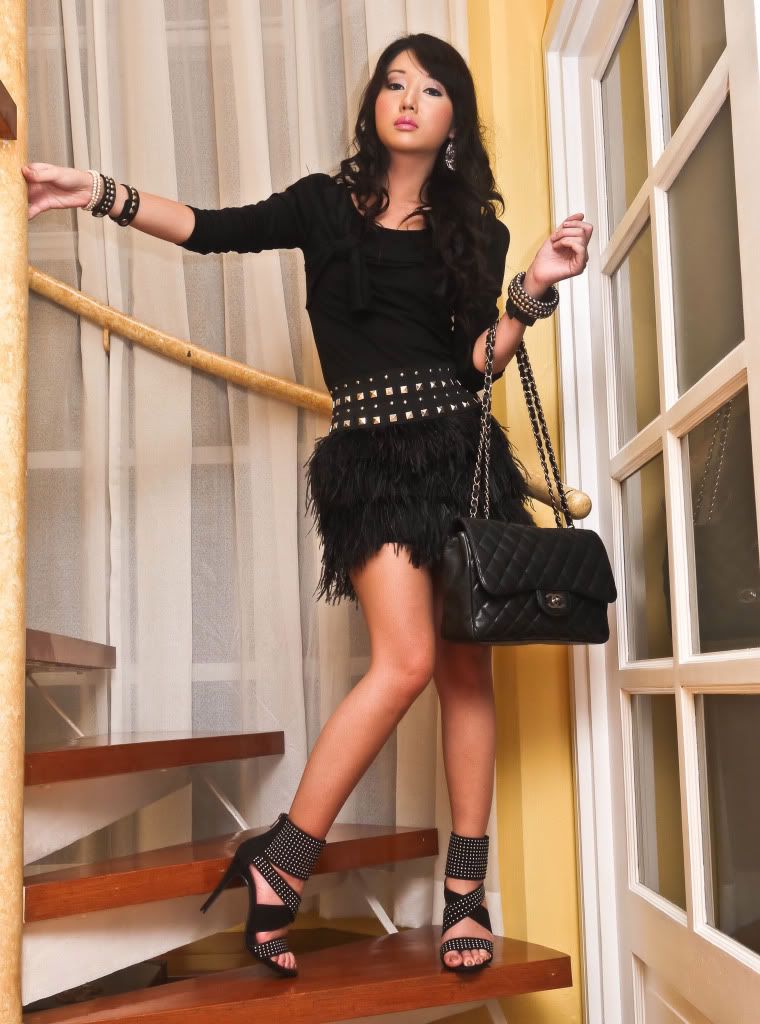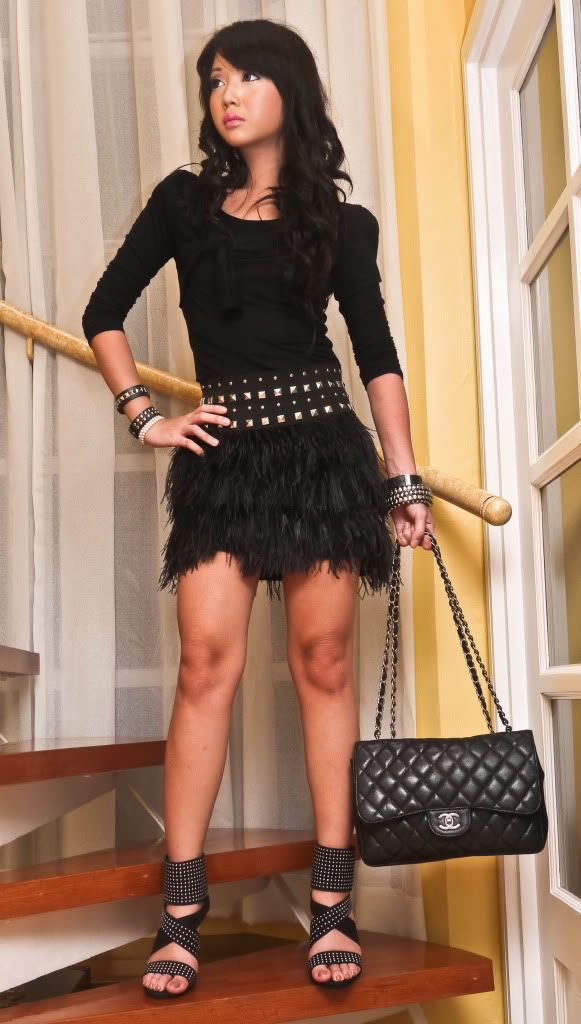 This was the second time I wore the skirt and I feel so sad my brother is quite allergic to it. He had red as ever ears after inhaling some of my fine feathered skirt particles and I forgot that he had quite the reaction to bird feathers. (So sorry baby bro!) Despite my many allergies (to food mostly), I am quite relieved I don't really react to feathers cause I can keep on wearing them- without my brother near though next time!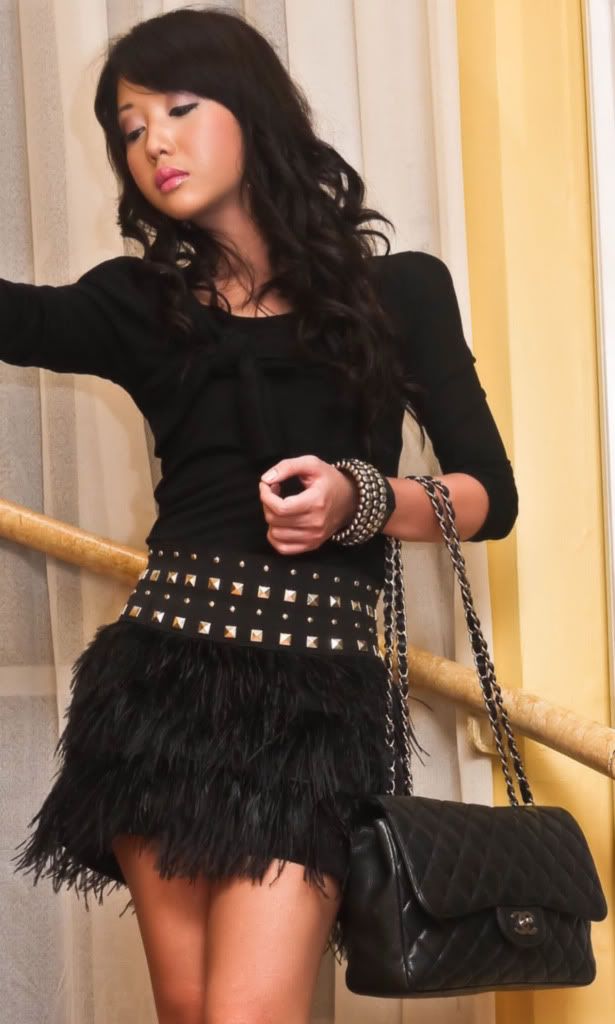 Anyway, I wore this on a Friday night out for my guy friend's birthday bash at Bordeaux which is a French wine cellar themed resto. I rarely go out on Friday nights anymore, the reason being that I have maxed out my party girl life in my college days but I made an exeception as Mark (the birthday boy) was a really good friend of mine. I had a blast, anyway, and I guess I did kind of miss dressing up to the nines for a night out on the town.