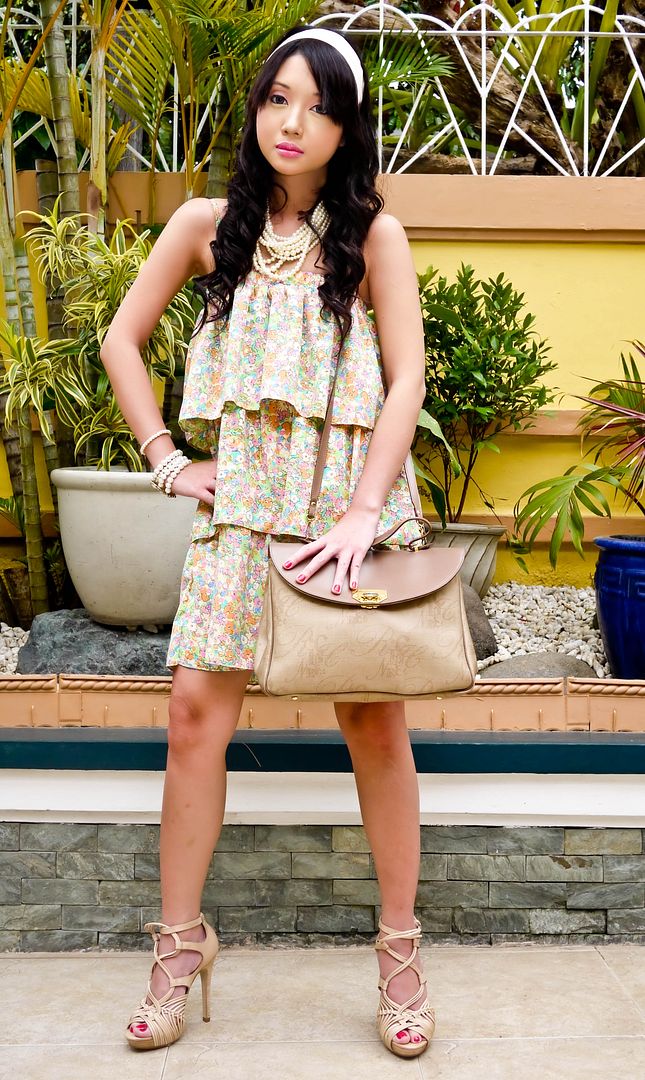 (I am wearing a Glitterati Afternoon Delight Tiered Dress, Pearl Necklace from Forever21 , Shoes from Topshop, a Vintage Nina Ricci Purse and Vintage Head Scarf)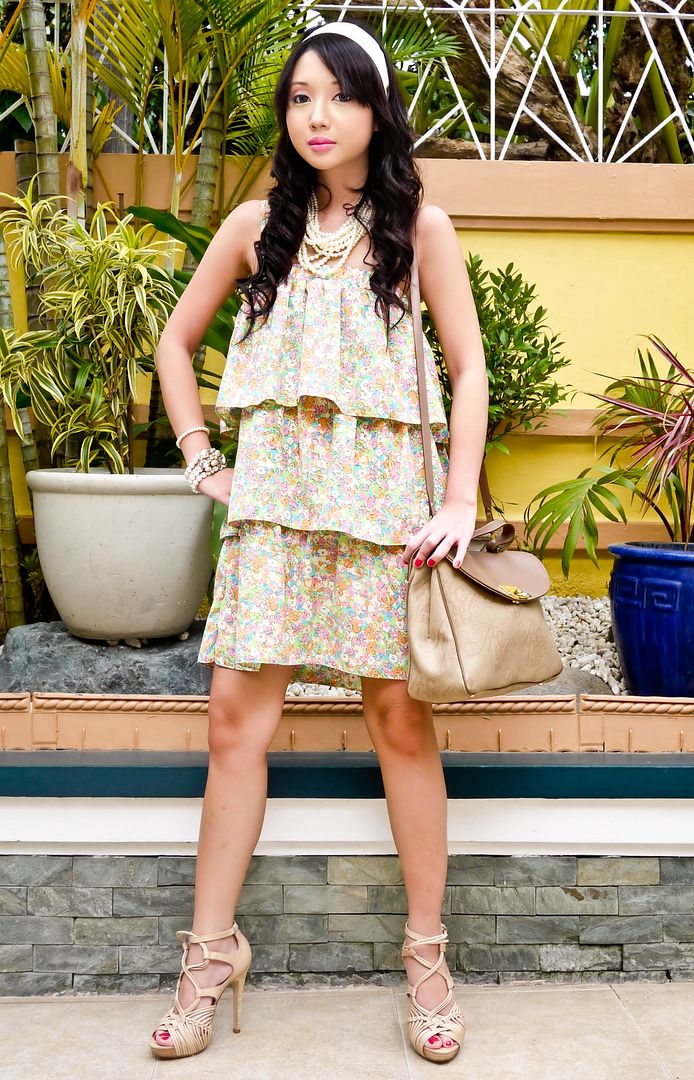 (Let the sunshine through)


(
PS: Everyone, meet Cinnamon, my Pomeranian-Shihtzu mix puppy who just had to join in while I was taking my photo. He takes after me, as obviously he is not camera shy and poses for the camera quite fabulously)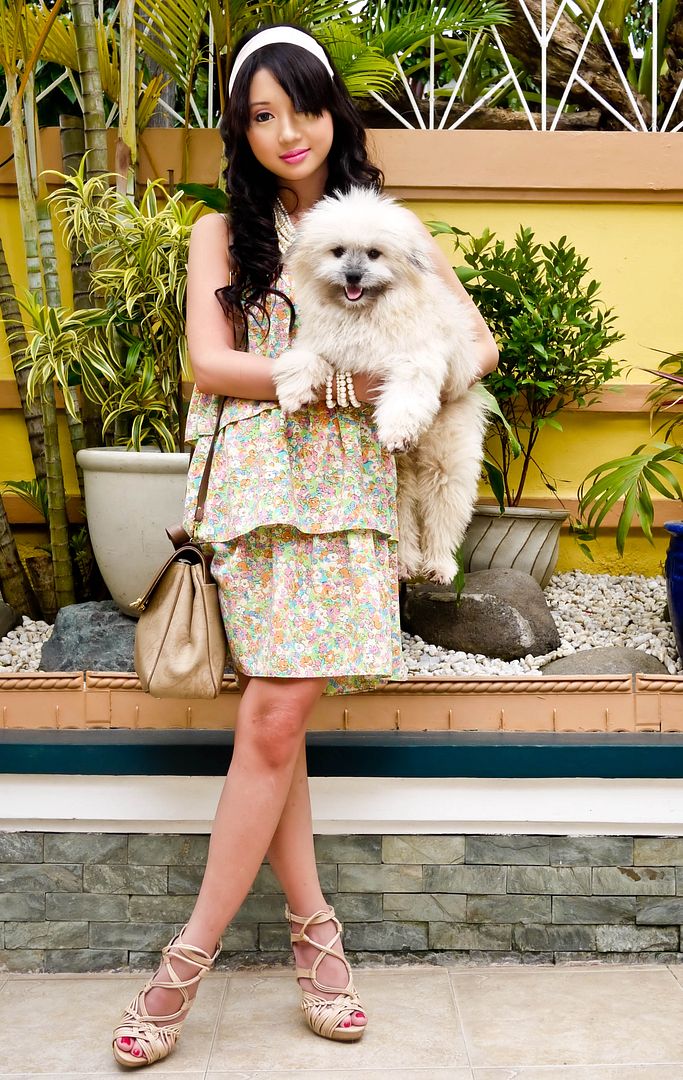 The day after the storm was a day to dress all bright and shiny. Finally, the sun was shining and there was no scary howling winds and electricity has been finally restored. Those three things combined, I think, are enough reason to celebrate... and celebrate I did in a tiered floral dress from my brand,
Glitterati
.


I know what you're thinking...Yes, again, I went back to my pastels, florals and pearls. But what can I say... I love to let the sun shine in! And nothing screams my sunny disposition now that the rain is gone than a yellow floral tiered and ruffled dress. I was practically showing off my happiness, really!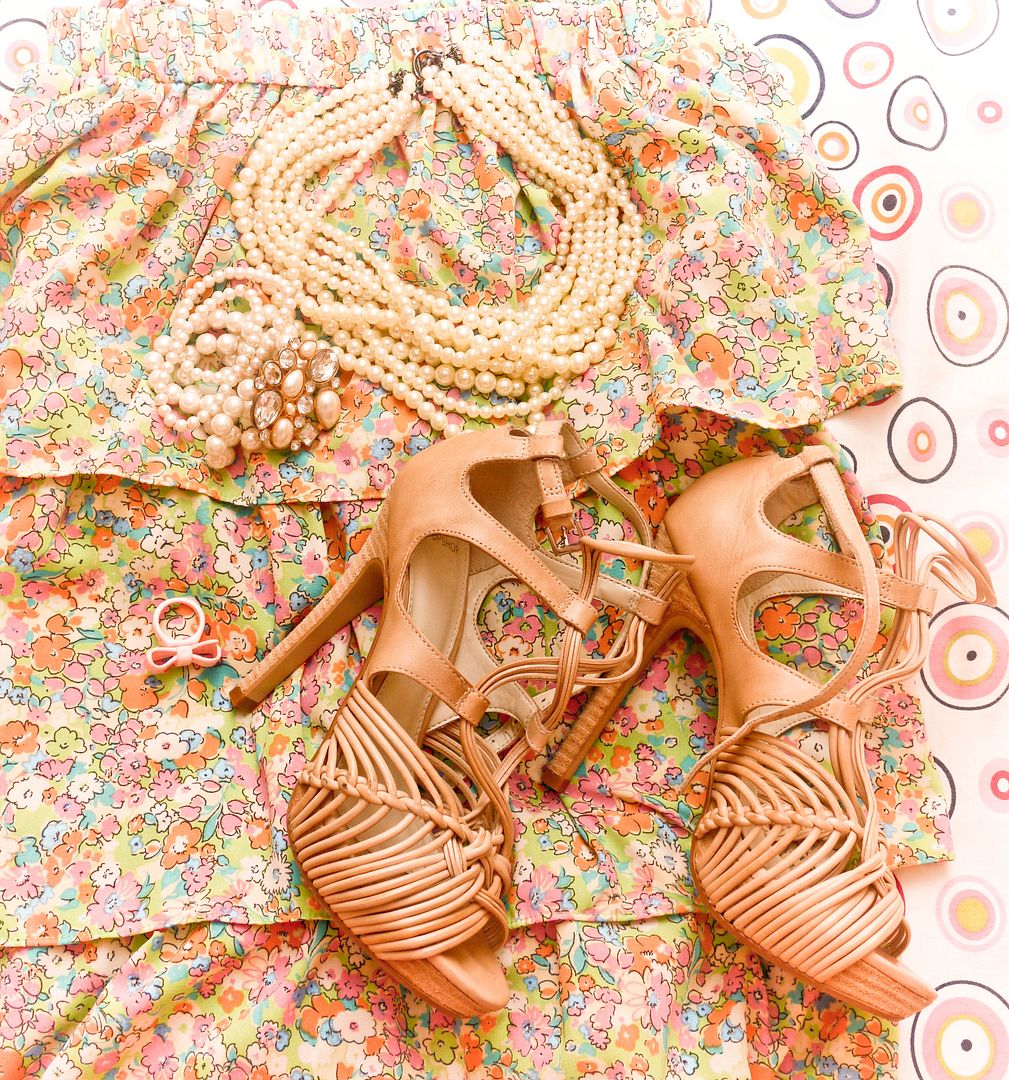 I wore the dress with my never failing pearl accessories which has been a personal favorite really... I love pearls, layered, stacked and piled up and quite frankly I think it replaced the studs I have had in my life, but maybe only for this season.
I also made sure my nude and neutral toned accents were all matched up with the purse (my new found obsession), strappy heels and headscarf. I love the retro vibe a headband like this satin one adds on to curly hair. It also gives instant volume, trust me!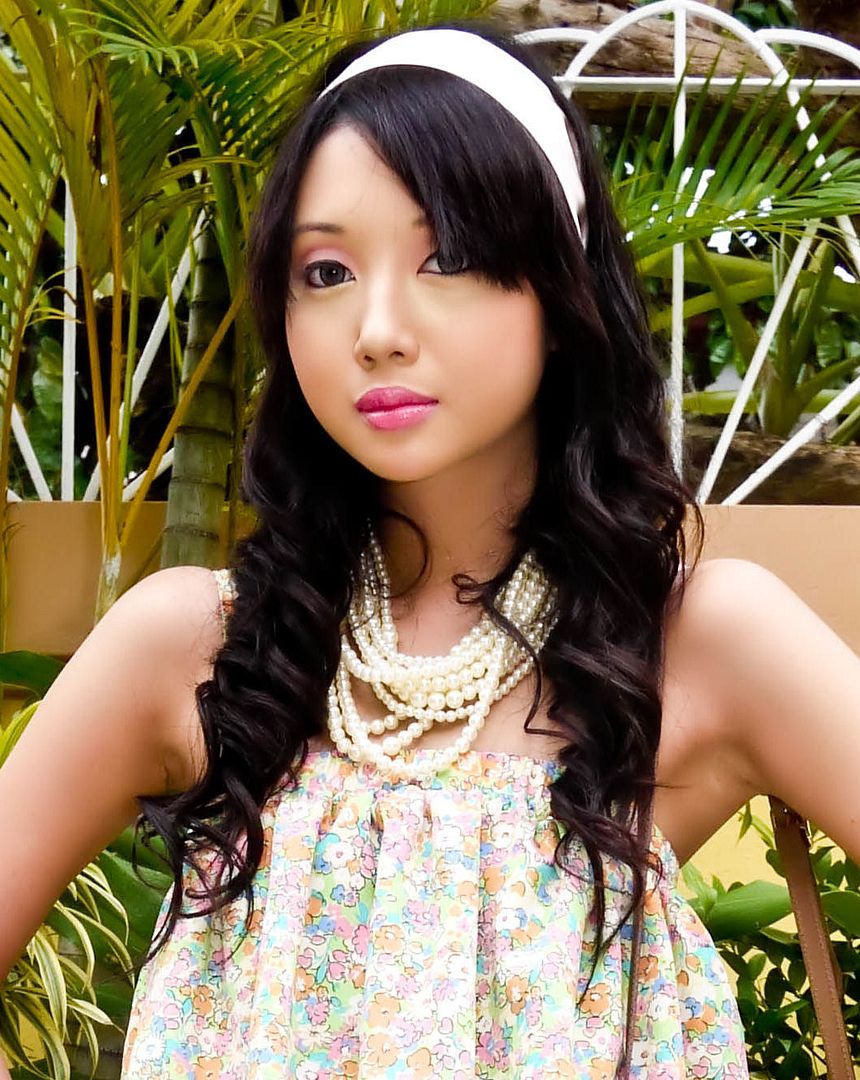 (Makeup: Primer: MAC Prep and Prime, Foundation-Shu Uemura, Concealer- Shu Uemura and YSL, Powder-Bobbi Brown, Cheeks- MAC Gleeful Mineralize Blush, Eyes- Smashbox Golden Orchid and YSL Shadow Duo, Lips- MAC Pink Noveau and MAC Dazzleglass Like Venus)

This was my outfit
on a busy day where I had to meet up with our accountant and book keeper as we are legitimizing our business now for something quite sassy and chic coming your way soon! It is quite exciting and I never knew that such a quaint undertaking takes major preparation and work. This undertaking is currently eating up 90% of my waking hours but I love it...and I am hoping you guys will too! For the meantime, stay tuned!
Of course, hard work means major de-stressing and this naturally came in the form of shoe shopping. I spent the downtime after work at the mall buying shoes and I scored a great find in the form of these chained Zara boots which I got for P1,990 only. Almost about 70% less than its original price and the best part is... it was in my size. That definitely made my week!


Speaking of major shoe shopping, let me paint a picture of how stressed I am by showing you how I tried to compensate and de-stress. These are the newest shoes I bought and will wear in the next posts! Enjoy!