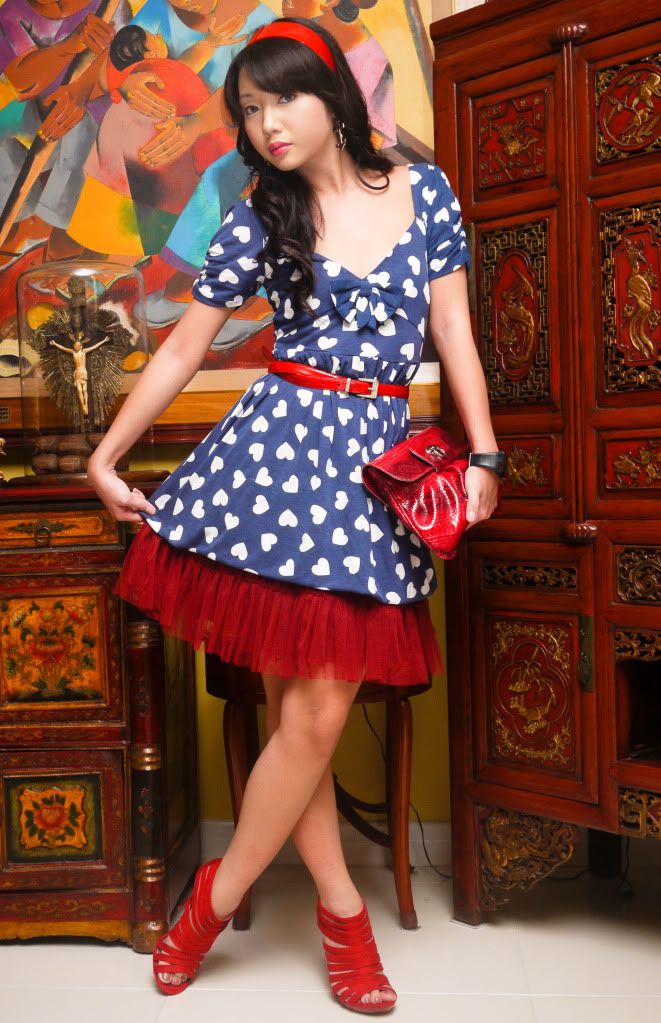 I wanted to do my own 4th of July outfit since I saw my sister's major all out themed 4th of July party in Washington D.C. and so in honor of her, being American, I came up with this! She totally got me in the mood to dress in red, white and blue even if I'm back here in the Philippines and we don't celebrate that holiday at all! We have our own Independence Day which is June 12. However, since our national colors here are also red, white and blue + yellow… think of it as a late inauguration day post!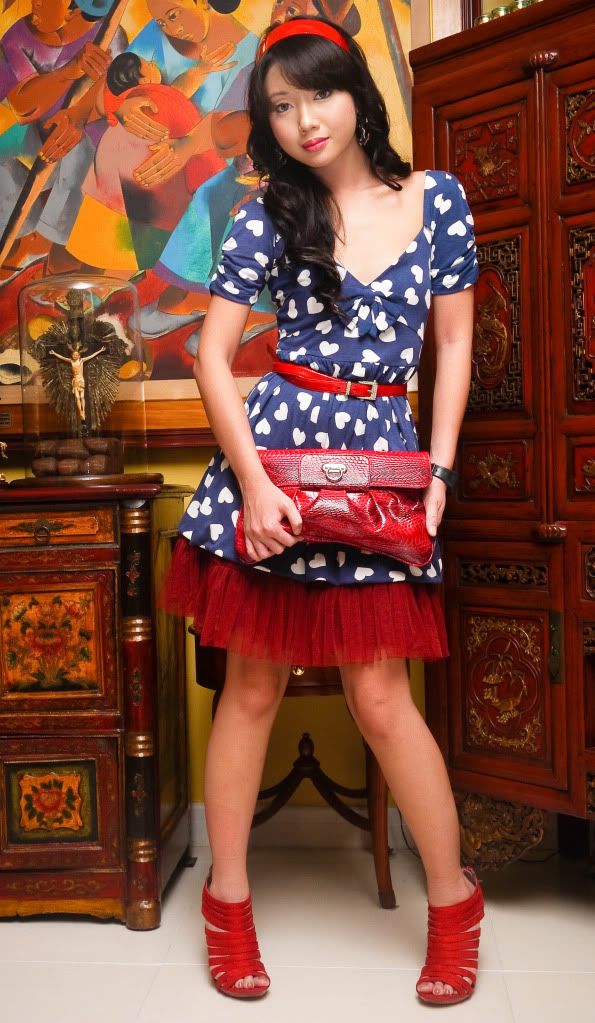 I reckon though that I ended up looking more "Dorothy" from Wizard of Oz crossed with a rag doll than "stars and stripes" but I tried…and failed miserably to break from my cutesy doll mode. It may seem like a weird transition since yesterday I was all about discovering my inner "soulja girl" and now, I'm back to hearts and bows and tulle tutus. Forgive the mood swings, I am sure though most of you are used to it by now…while most might regard it as style inconsistency, I regard it as fashion bipolarity at its finest. I guess I refuse to stick to just one look cause seriously, this is fashion… and the sky (and perhaps beyond) is the limit… so why not try it all, while I'm young and a bit more licensed/ excused to experiment with anything and everything, right?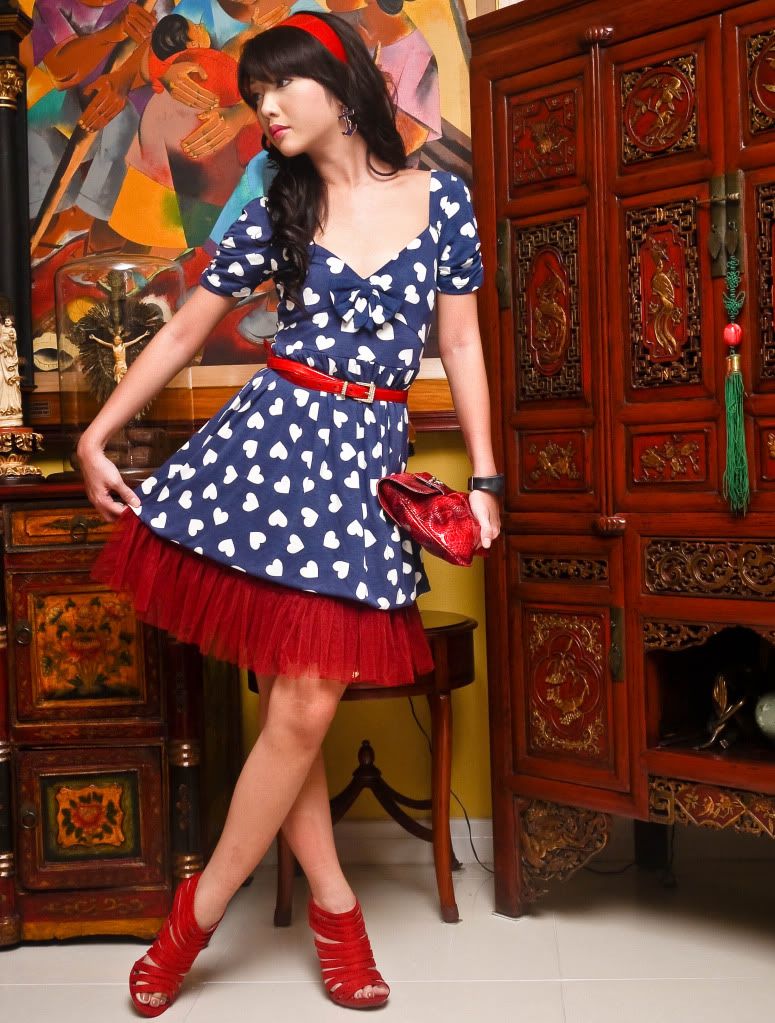 Anyway, the outfit did get me in quite the happy mood since the colors were just too vibrant and bright that a frown would be impossibble to make. The quirky heart dress with the cute bow design is a find from the most recent Zara sale. This was originally a pencil cut below the knee dress but I wanted to avoid the whole pinup girl effect of such a cut so I altered the dress and made it shorter which made it at the best length to layer a tutu skirt under. The tutu was a gift from my sister and is really meant to go under dresses to pouf and balloon. Layered on the red accents- red headband, clutch, shoes and belt and basically that was it. This was an easy outfit to construct seriously… and subconsciously, I think I did Raggedy Anne proud.

Check out my sister's spread----
Aren't holidays just AWESOME?