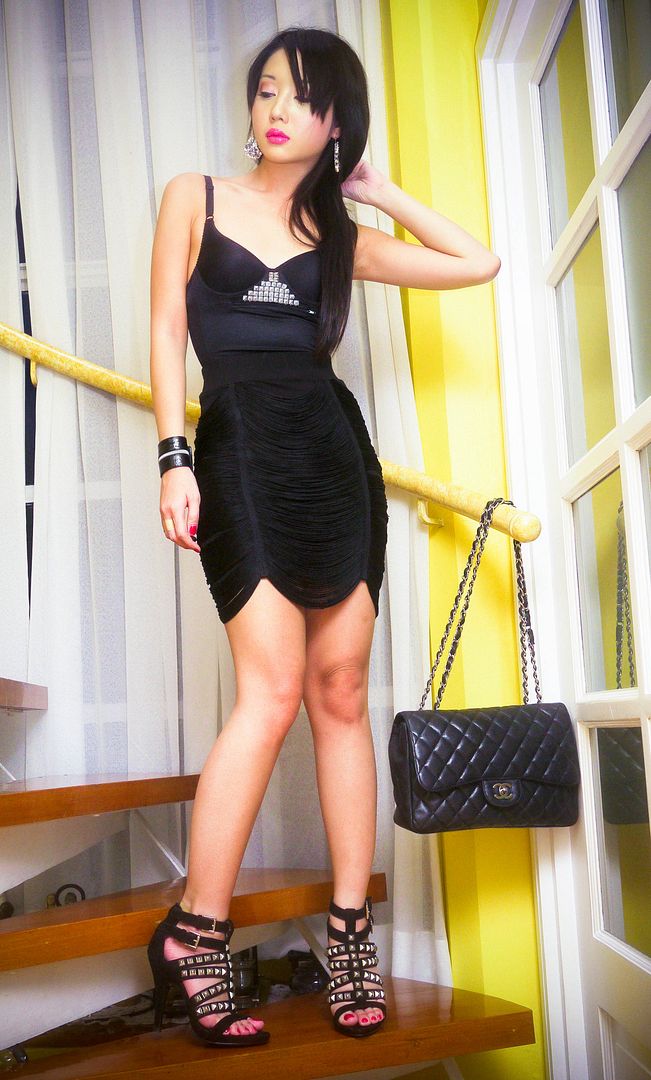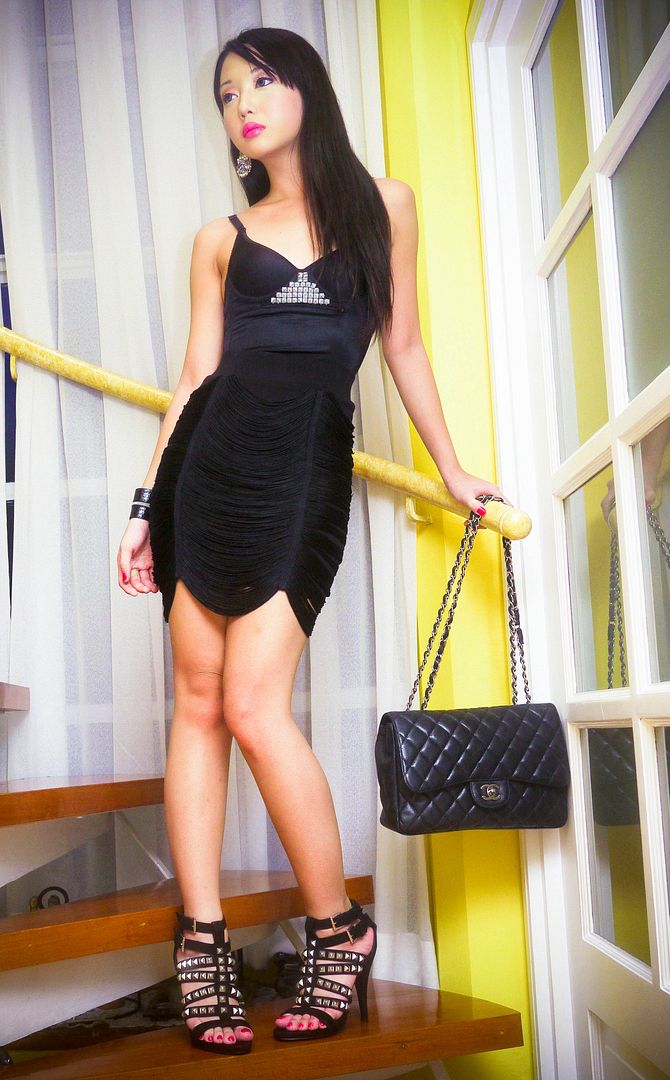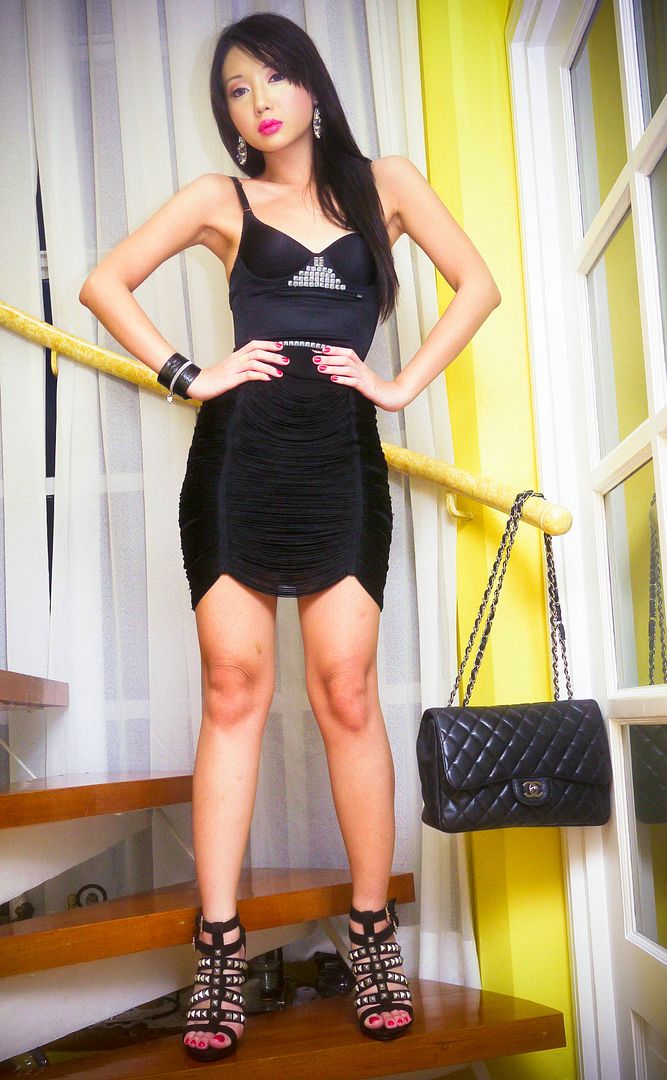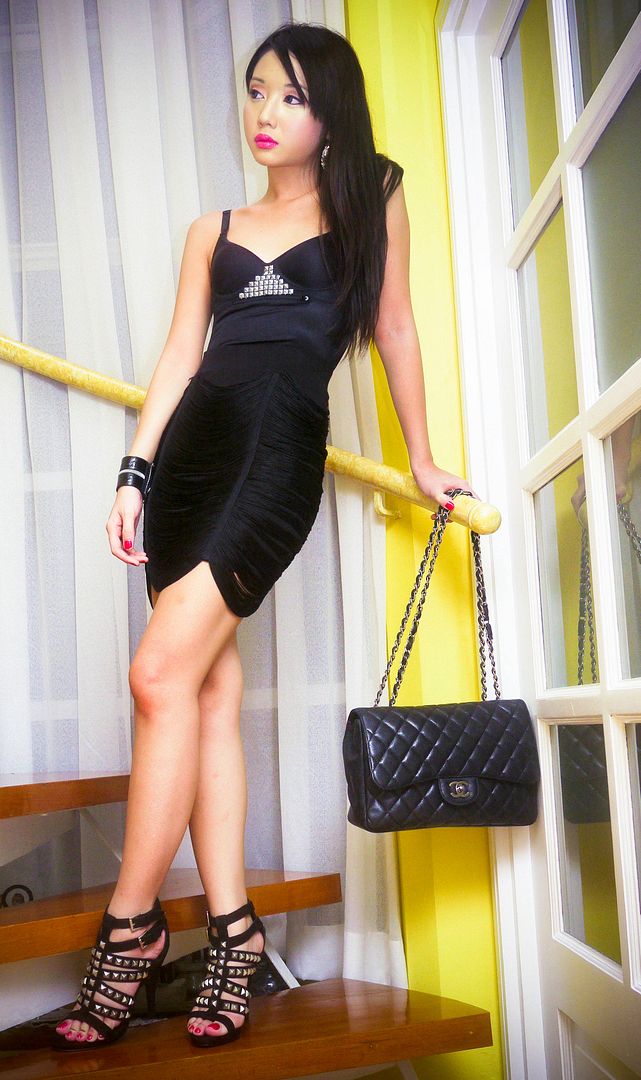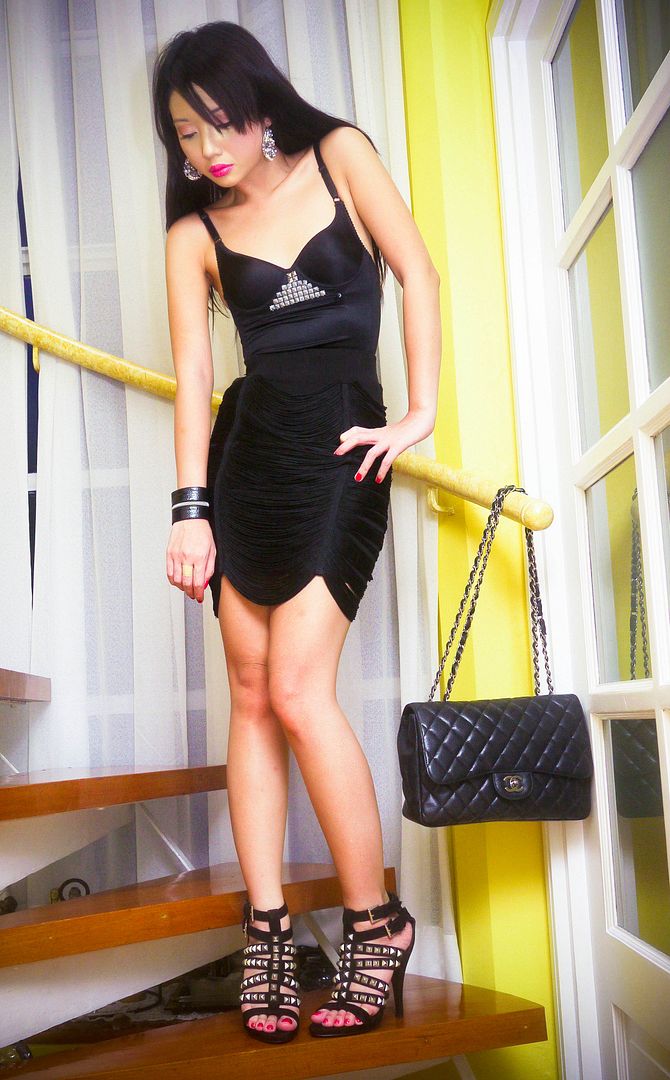 Risky Business

Redefine a cinched waist with a studded bustier corset paired with a highwaist bodycon skirt. Studs and fringes are optional but highly recommended to accent.
(Studded corset from Stylebreak, Fringed bodycon skirt from Topshop, Studded Zara shoes, Chanel 2.55 purse)
Looking back to how I was before, I must say, I changed and grew up...major. I was just talking about it with a group of friends recently and we have all noticed how we are no longer into the whole clubbing scene... I guess I got too much of it that I kind of outgrew it. In the past, I used to go "clubbing" on a minimum of 3 x a week. It was a crazy lifestyle and I was literally a nocturnal creature. I didn't even rememer how a day with sun at noon looked like back then. Proud to say, I got more disciplined and am much tamer now since I only get to do nightouts about once a month.... if there is an occasion that begs for it. Clubbing isn't really my scene anymore. I've actually accumulated so much clubbing wear that I never got to wear anymore due to my lack of opportunity to wear them to. However, last Friday, I decided to step it up and wear one of said outfits. I didn't really go clubbing and had a nice not-so-quiet night with a group of friends over at Rockwell then at the Fort. It was fun to let loose every now and then but we basically hung out in a nice lounge/bar rather than go full force to a club.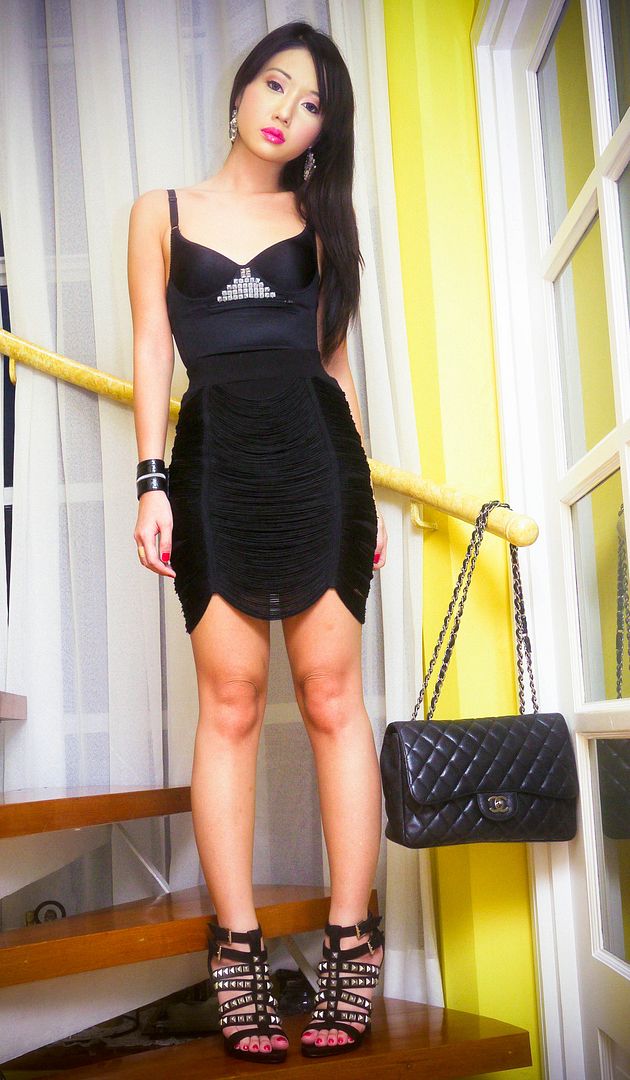 Zoomed in: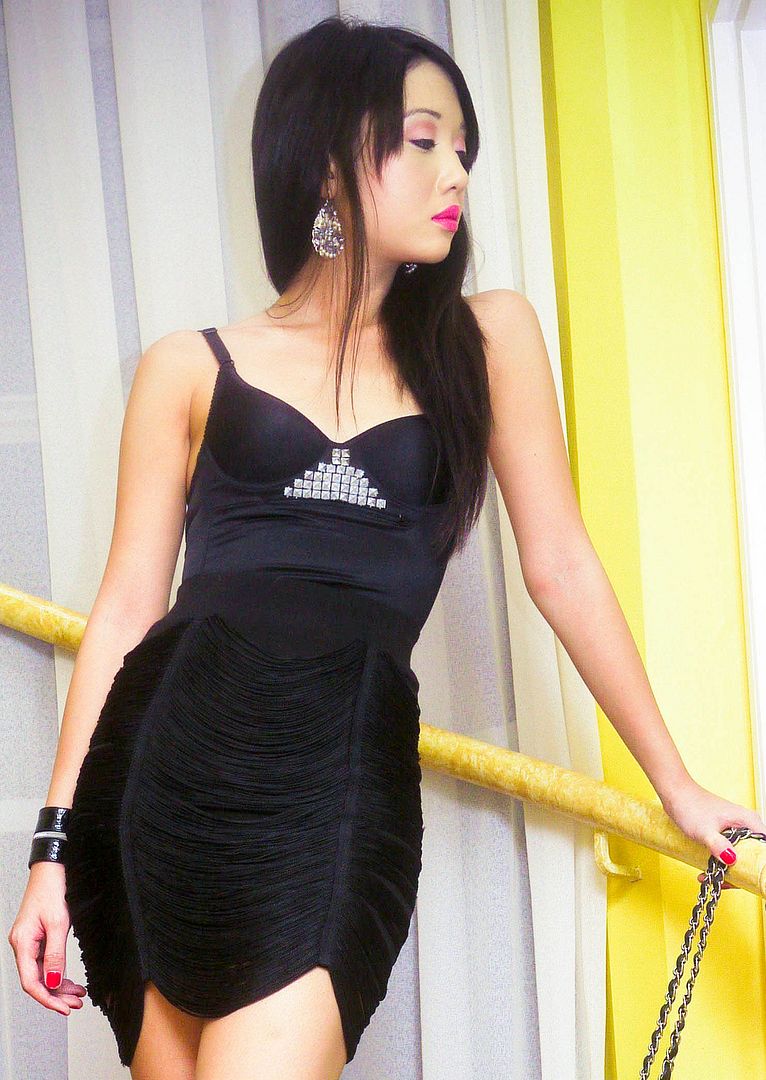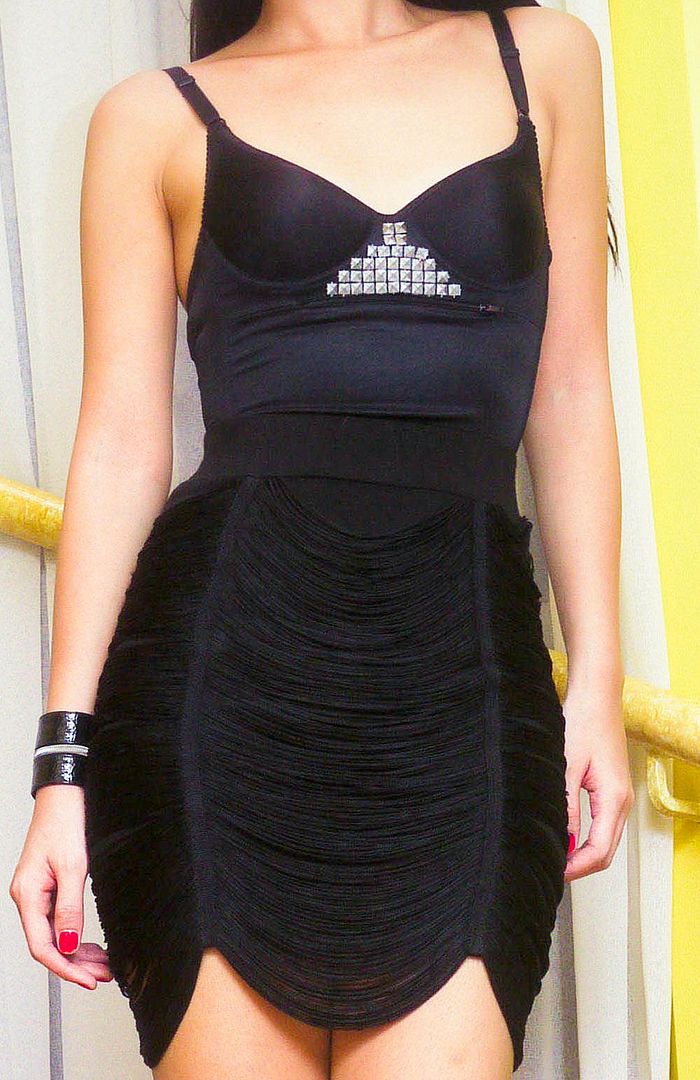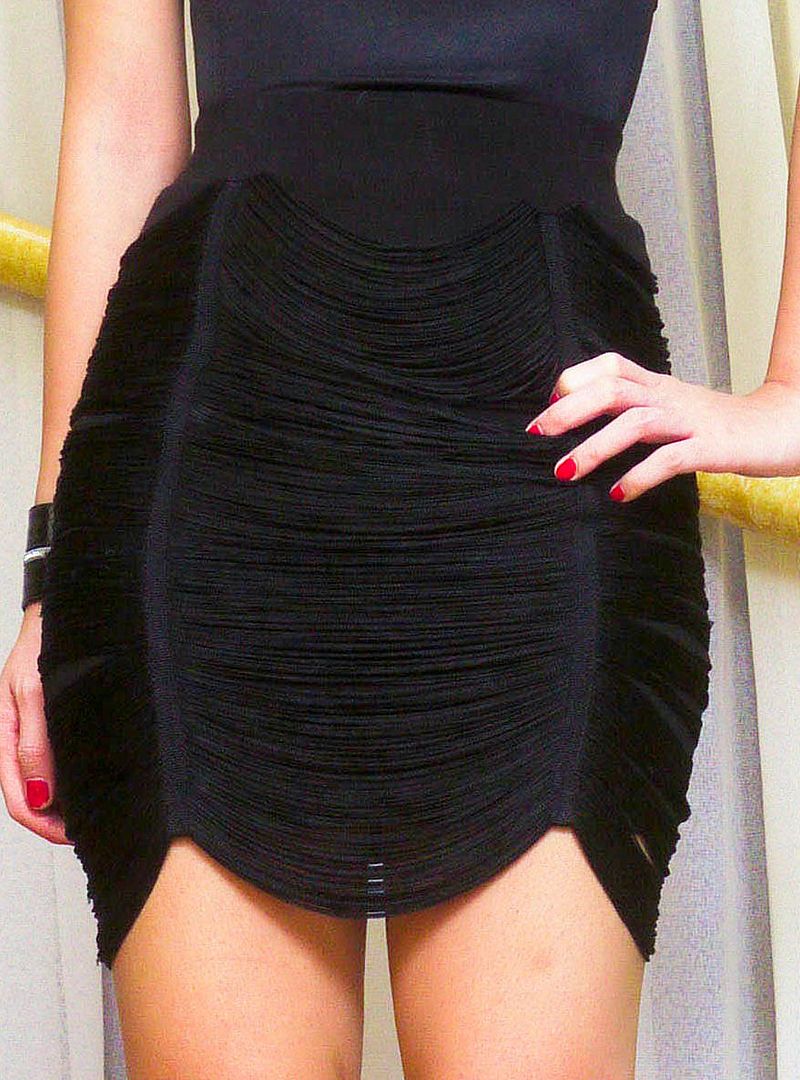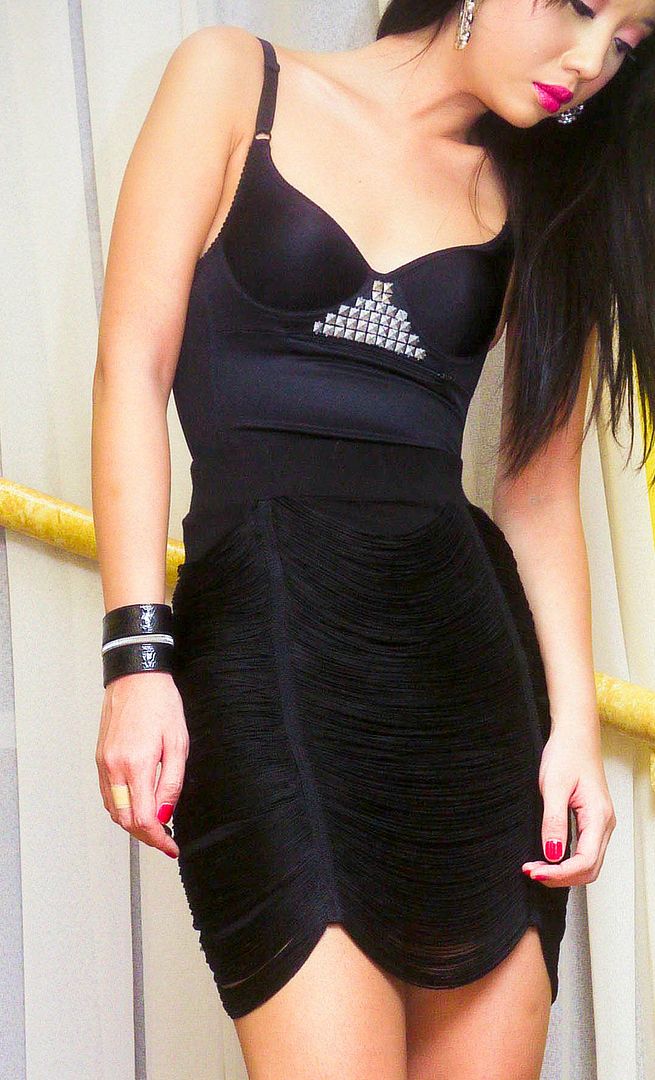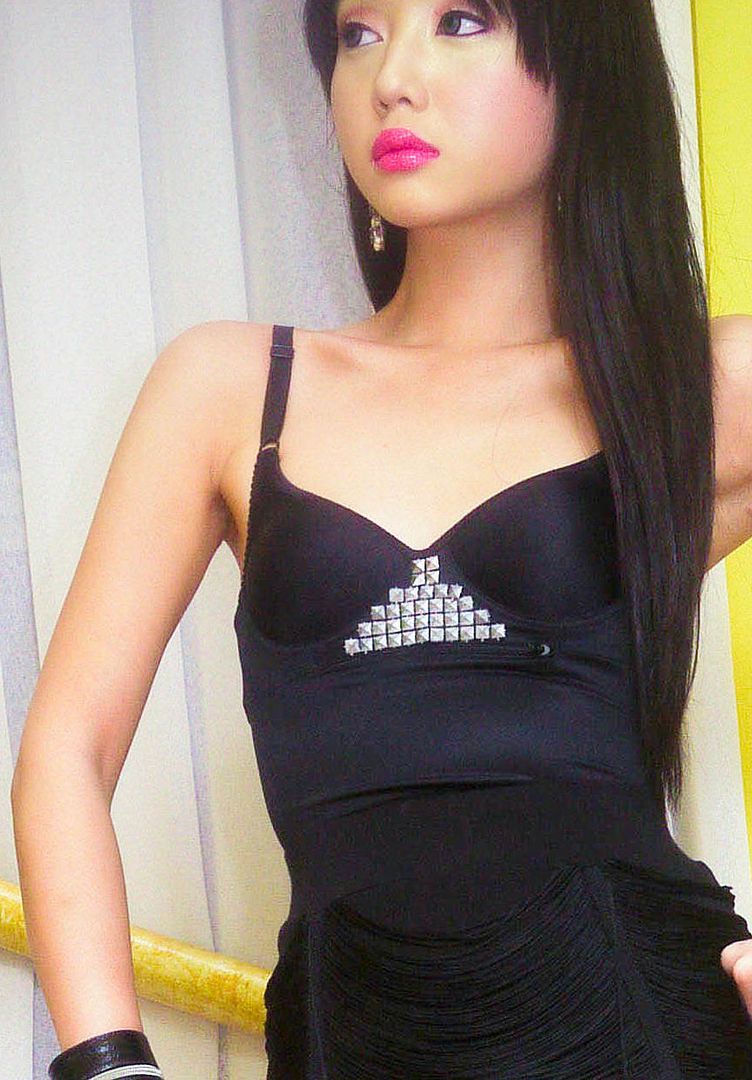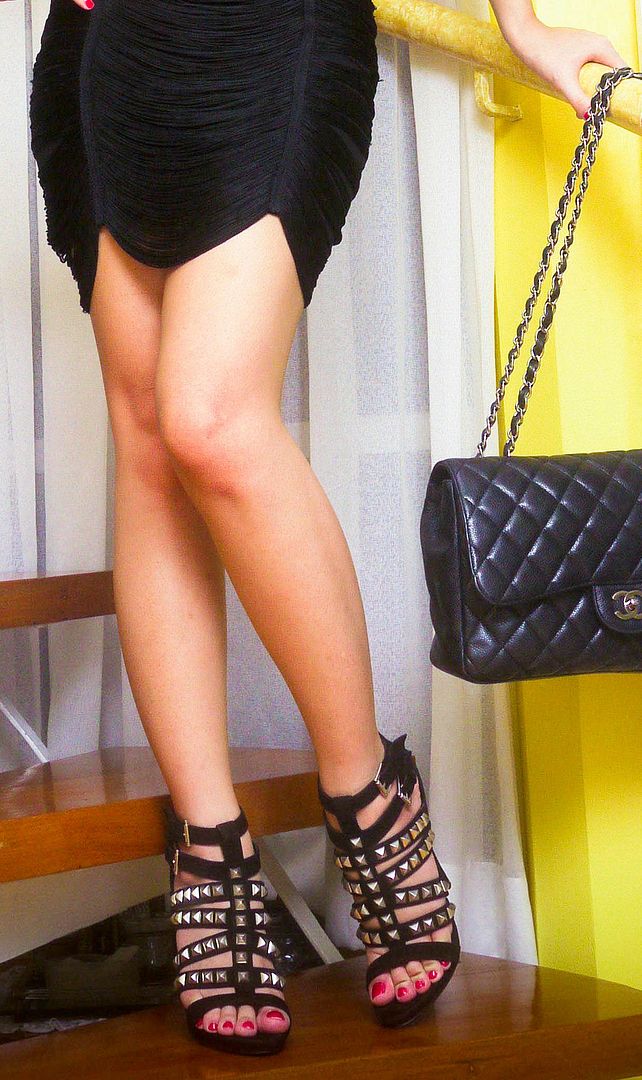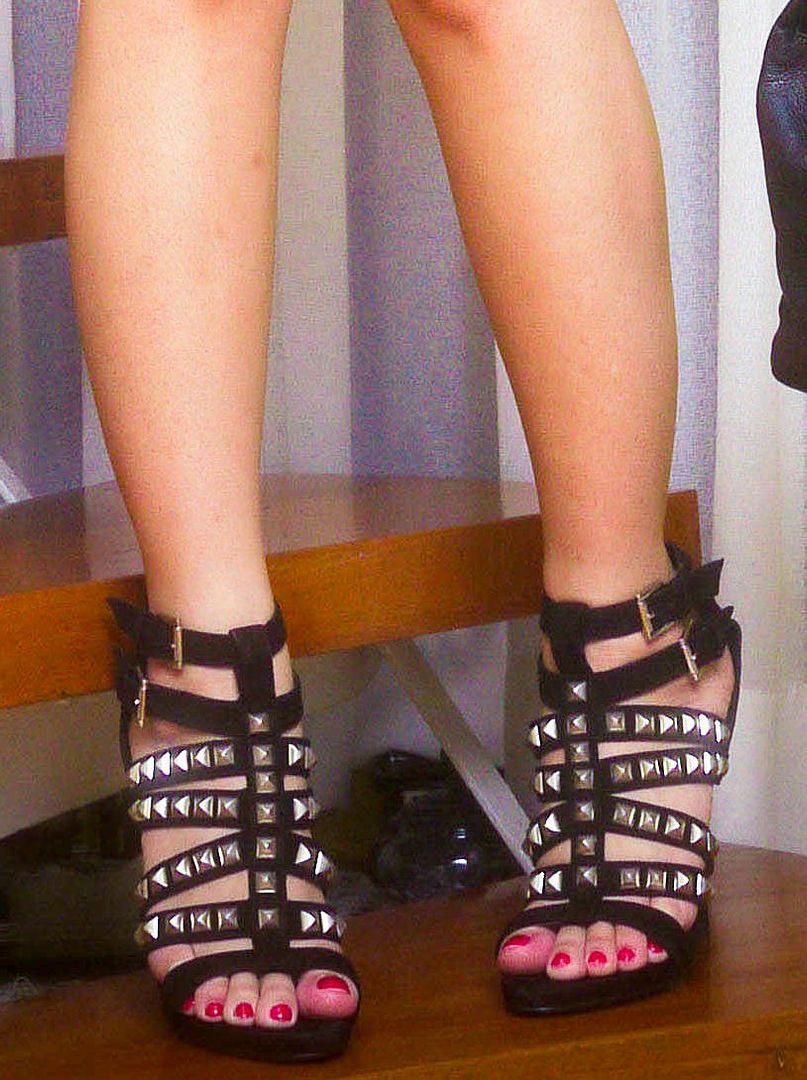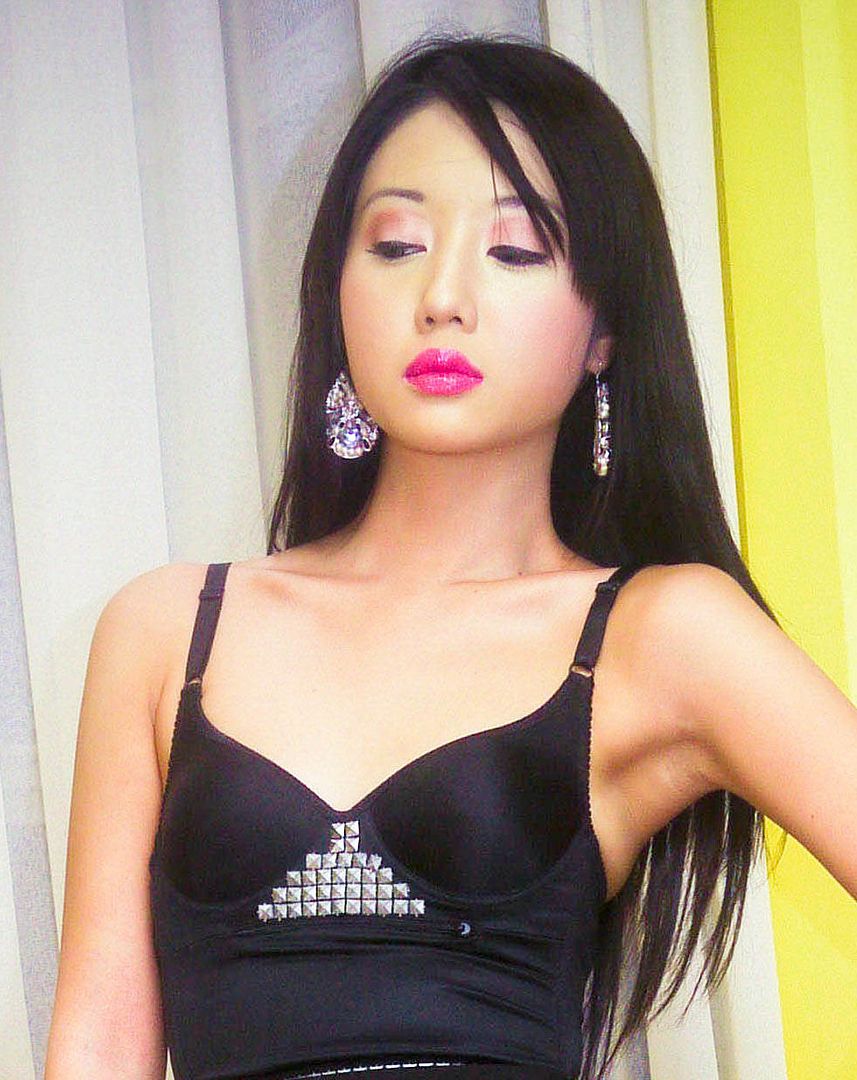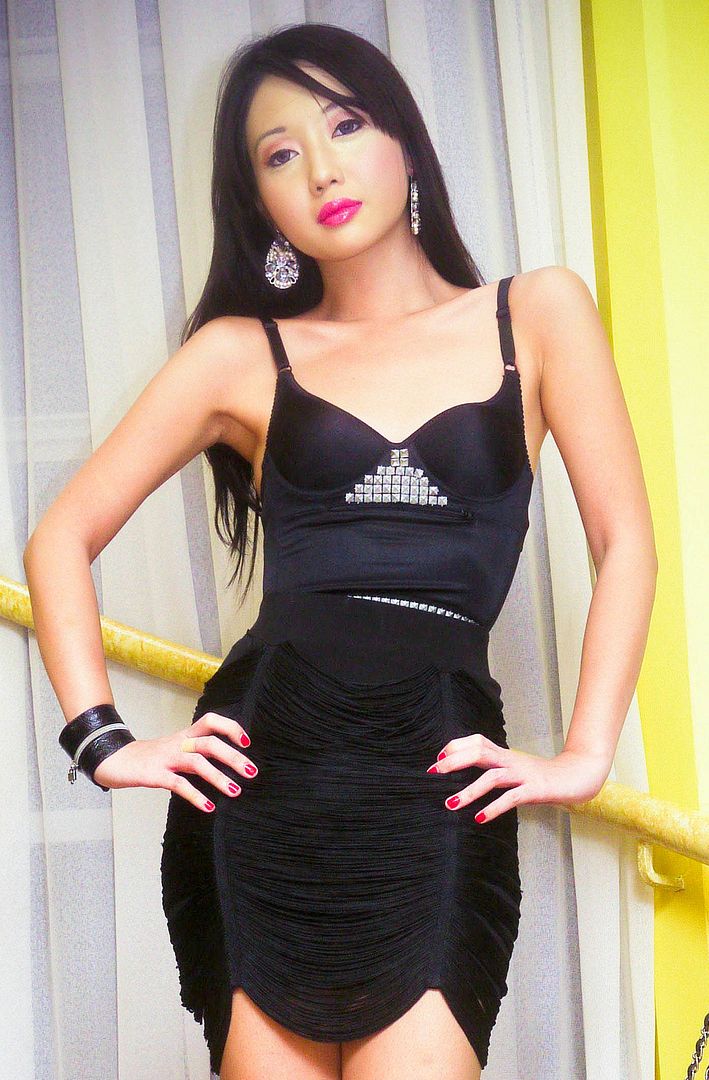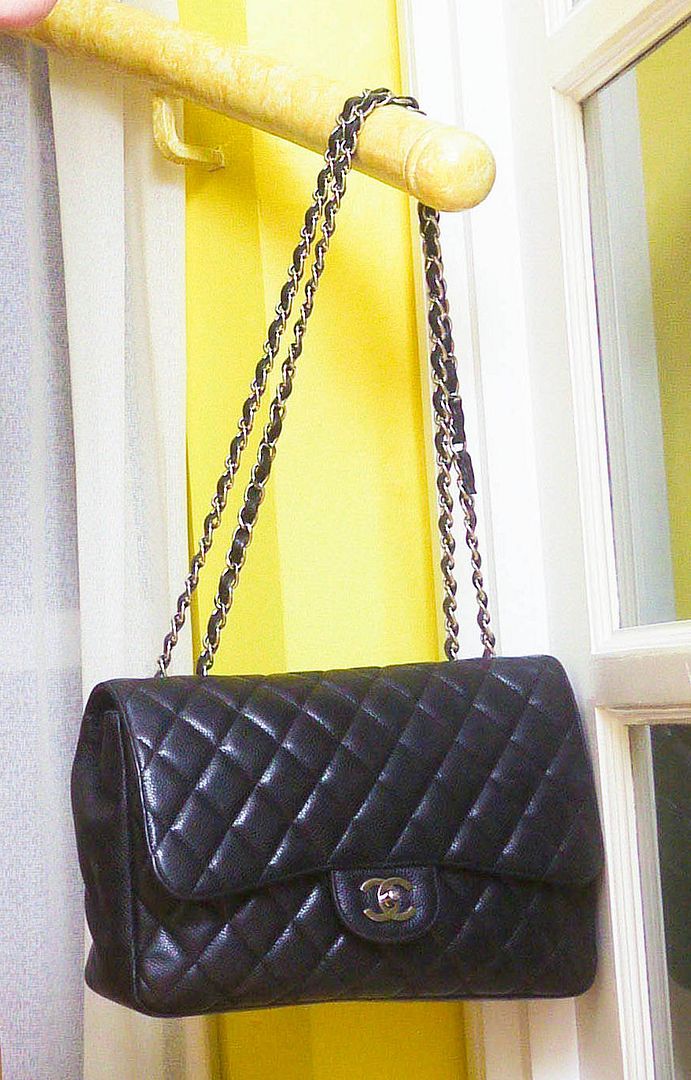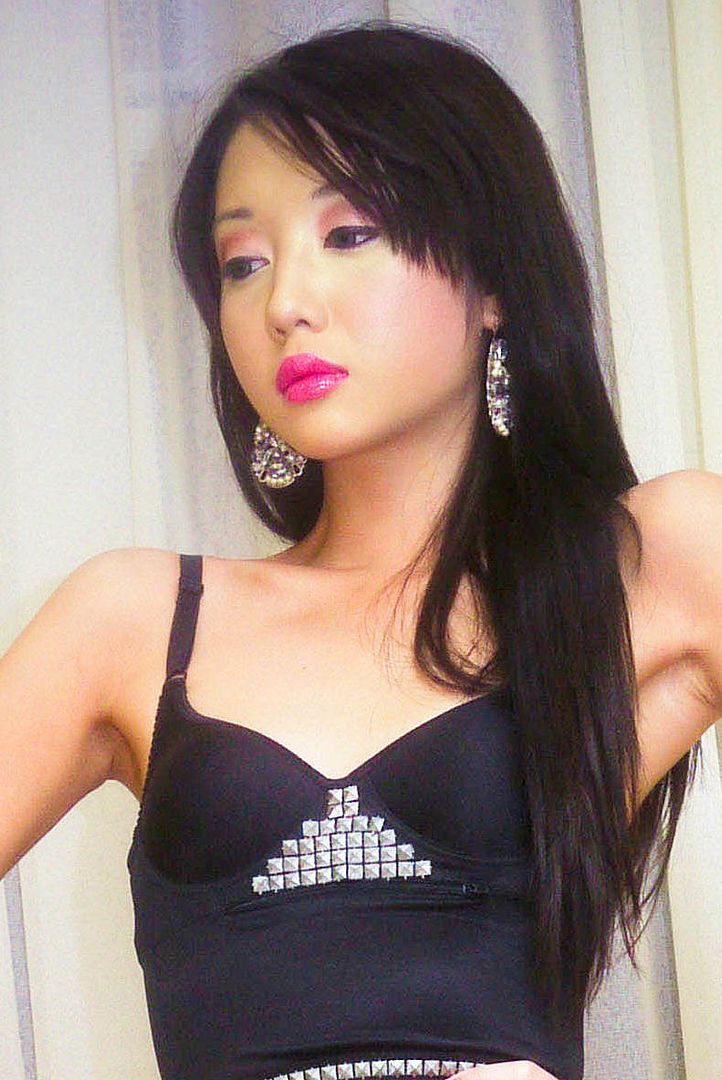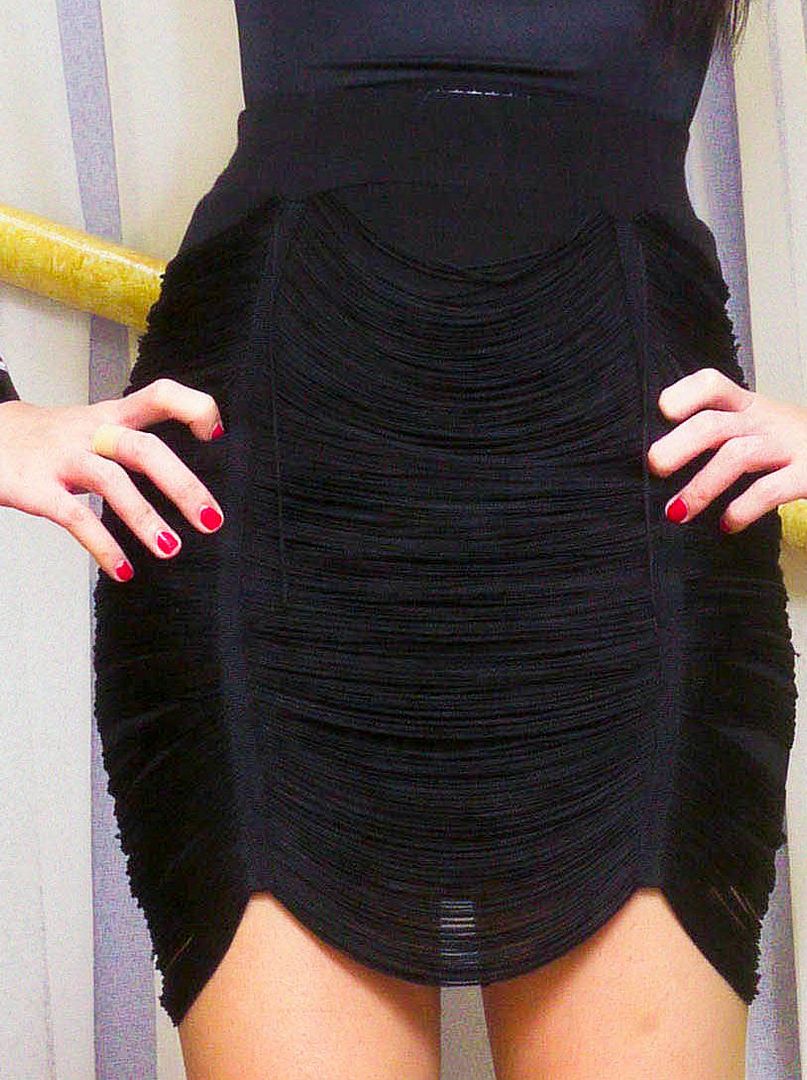 Rock Candy.
Black on black is totally back. Sometimes, all one needs to accessorize an all black look is a bit more black with a hint of silver. Don't be afraid to stud it up. But make sure you keep one key piece classic, in this case, the Chanel 2.55 purse does the trick.
(Makeup from MAC; lips-Pink Noveau and Like Venus gloss, cheeks- Gleeful, brows- Beguile, eyes-Passionate, Louder Please and Swish)
I wanted to dress up for a Friday night out and I chose this studded bustier which is my tribute to that whole innerwear as outerwear lingerie-inspired dressing trend. The bustier is cut and is only till the waist (kind of like an extended bra) and since I did not want to go too revealing, I wore it with a highwaist Topshop fringe skirt. I originally wanted to wear the bustier with a different highwaist skirt but I realized that I lost too much weight (over 20 lbs!) this year that the highwaist effect was impossible to achieve since all the highwaist skirts were going all low waist on me. Settled for this one and I was kind of glad I did because I love how the fringes and studs worked together in the end. Went studded to the max with accessories and was set to go.
SHOUT OUTS:

My clothing brand,

GLITTERATI

, will be at the SuperSale Bazaar at the Rockwell Tent this weekend, July 30,31 and August 1 where we will be selling our pieces for up to 70% off. (That means bikinis will go for P600 and below, some dresses, separates and coverups will go as low as P300-P1000 only for the weekend!) This is definitely not something to miss out on. Refer to poster for more information and see you there!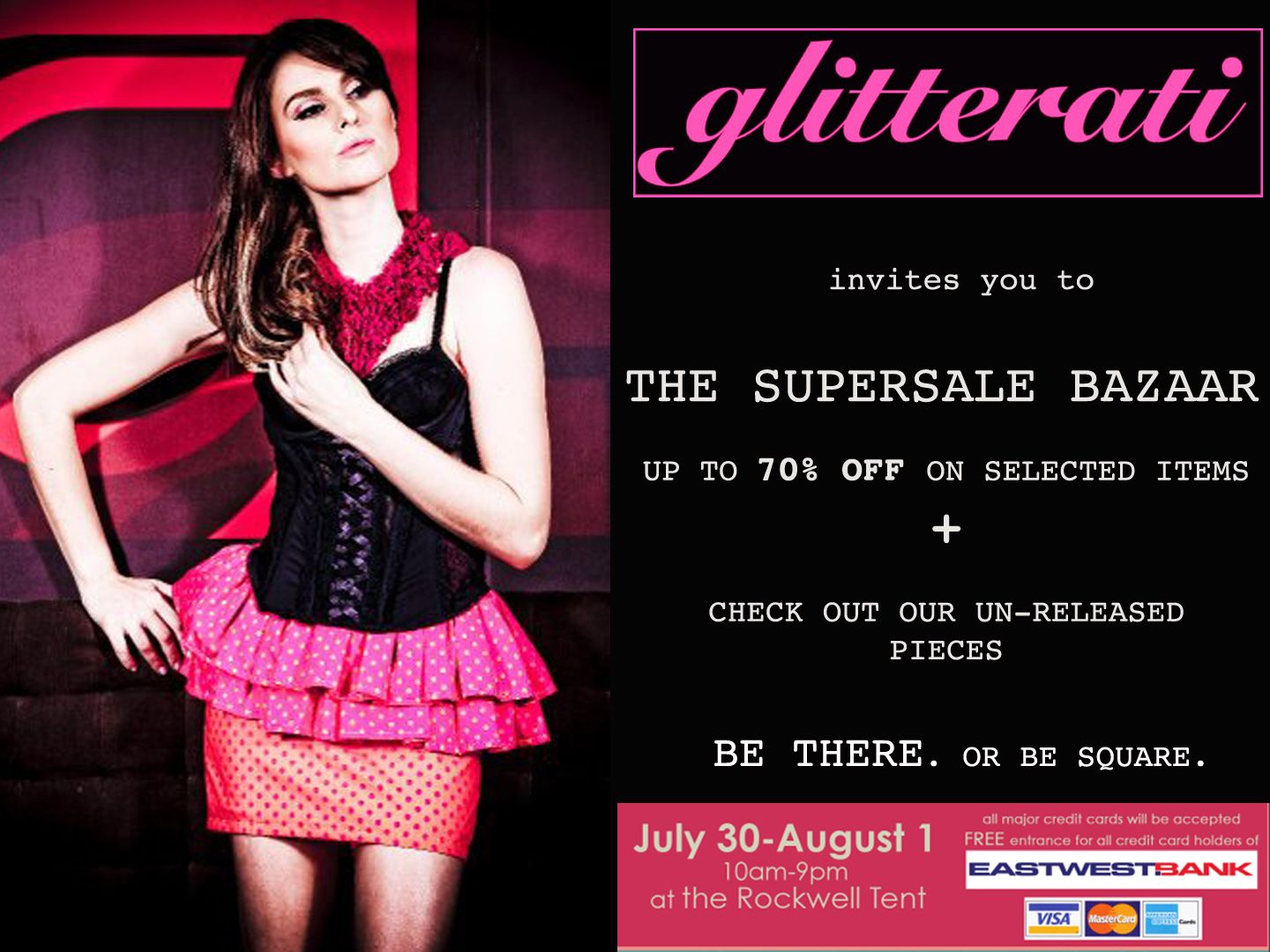 Lastly, thanks to Izzy of
The Dandy Project
for the shout out via Twitter for this New York Magazine feature or I would've been absolutely clueless about it. Click the link below for the full article and roster of those who made it to the first cut (myself included) "featuring the very best street style and personal style snapshots uploaded from around the world..."
Read more at: NYmag.com