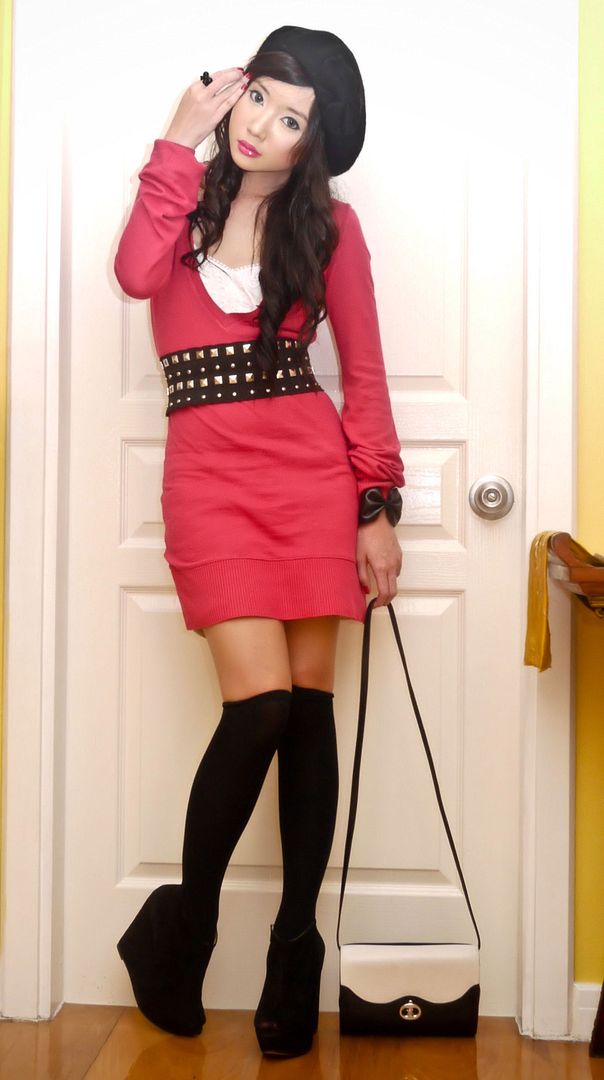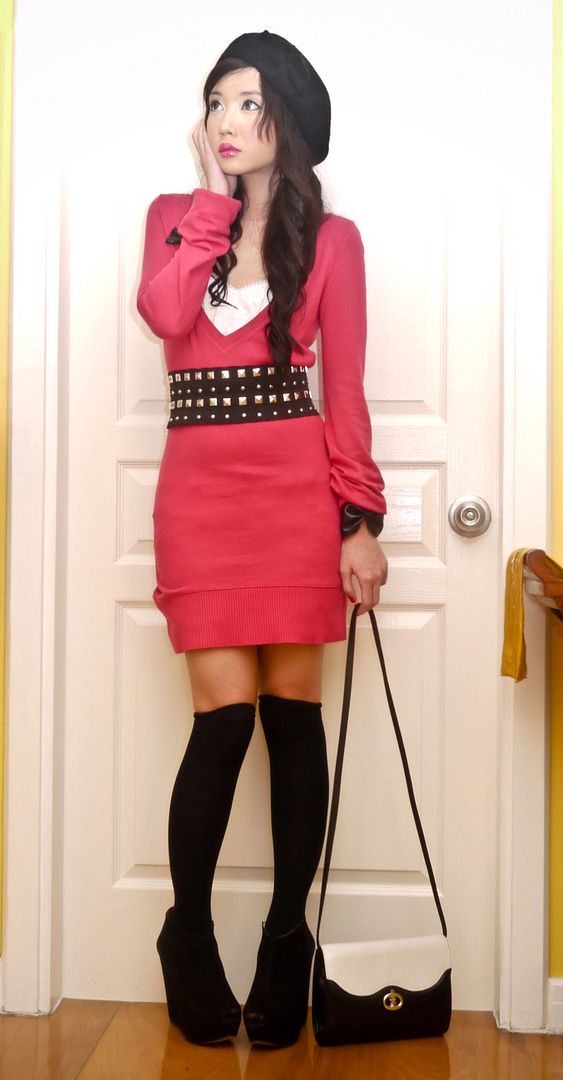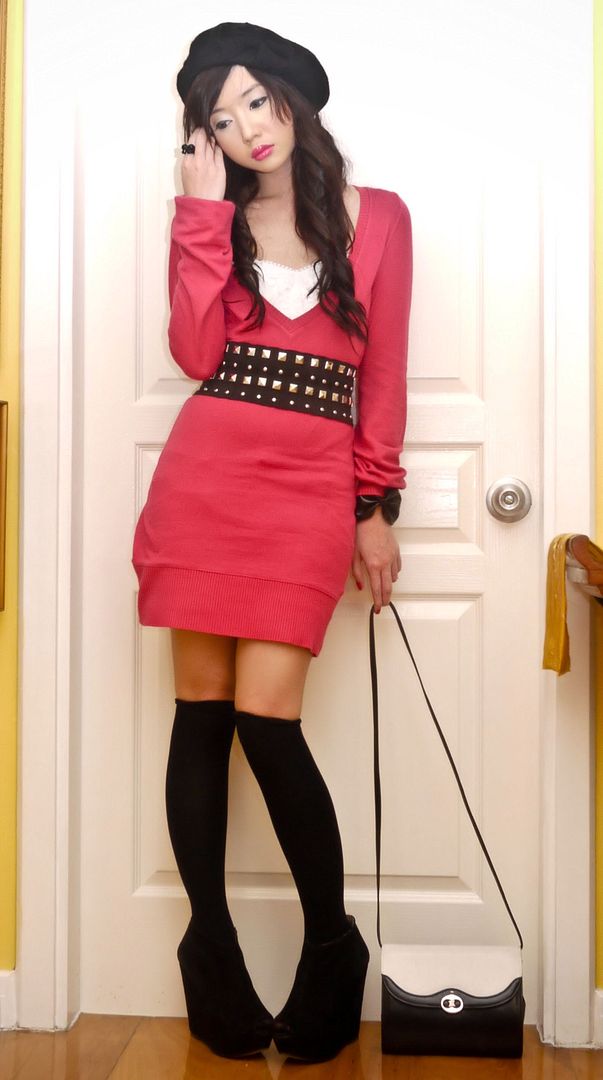 And the pink saga continues... but this time with a darker, cherry/ watermelon hued sweater.
Oversized sweaters (those long enough to be dresses) are a favorite of mine. They're ultra comfortable and can be dressed up or down depending on one's mood. More so, they're every closet geek's wardrobe staple.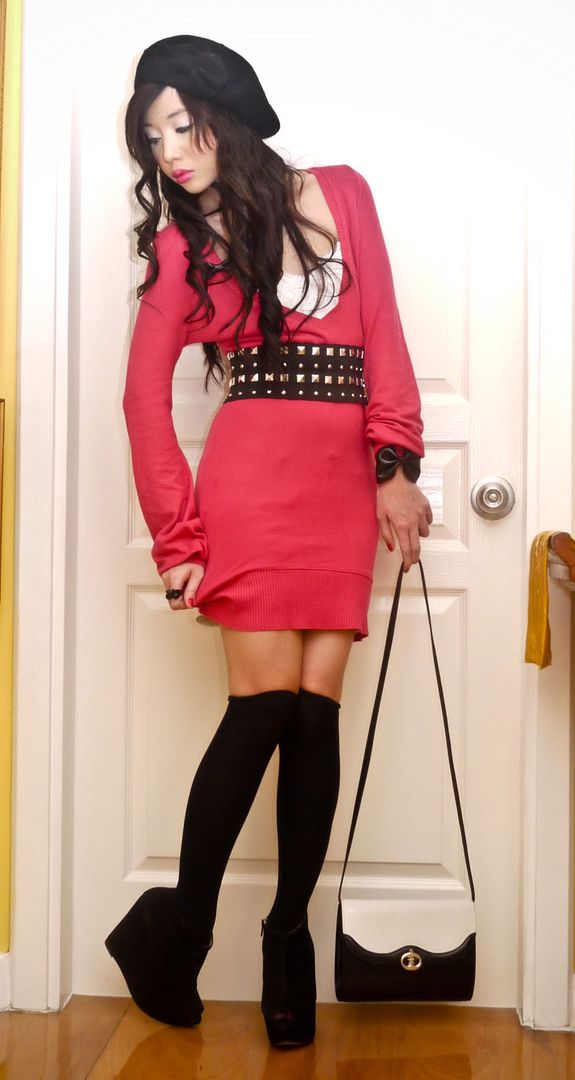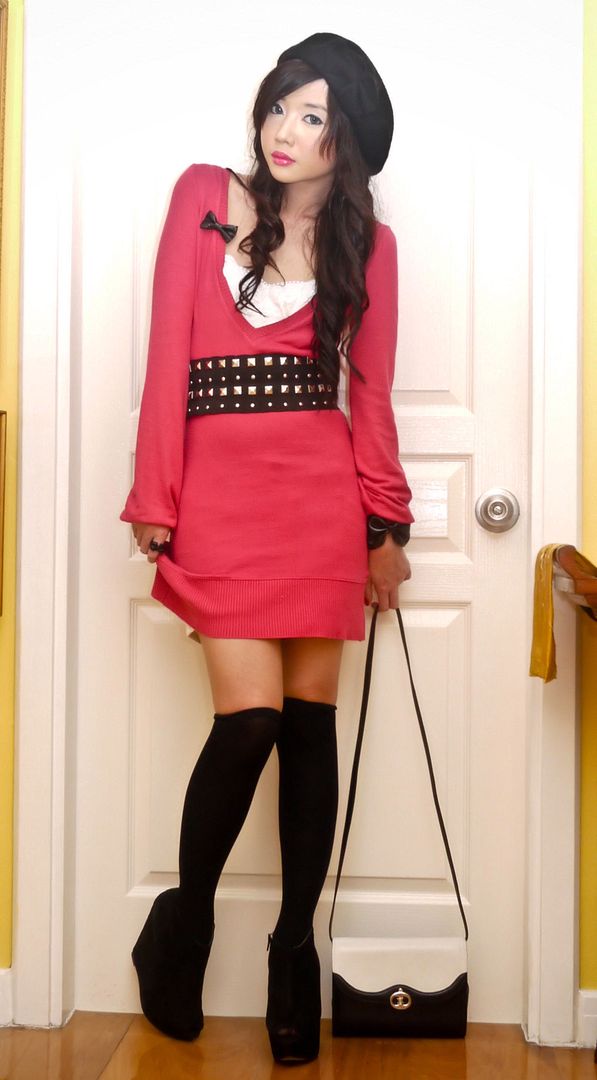 (Bow detail beret from Aldo, Sweater dress from Zara, White lace tanktop from Topshop. Knee highs from Marks and Spencer, Wedged Suede boots by Topshop, Accessories by Forever21. Purse by Celine)
As always, never settling for being boring or dull, I decided to go overdrive on the accessories which are a mix of my two most favorite things ever: bows and studs. I always just choose one or the other but this time I decided to mix and match it up. I wore a studded belt to cinch the sweater and the look together so as not to look to stuffy/ holidays-ish and at the same time to toughen up the look. I am always a big fan of rockstar styling pink with studs. At the same time, I decided to add cute bows in the form of my beret from Aldo (I also got this in red) which has a teensy bow design though I am not so sure that's seen in the shot. Added a few more ribbon elements, ie., my bow leather cuff and bow ring from Forever21 and a glitter bow hair clip which I used a broach/pin, also from Forever21. To keep the Parisian preppy tourist vibe going, I wore black knee high socks with Suede wedges from Topshop. It's very school girl but I am loving the thigh high boots effect the socks + wedged shoes achieved.