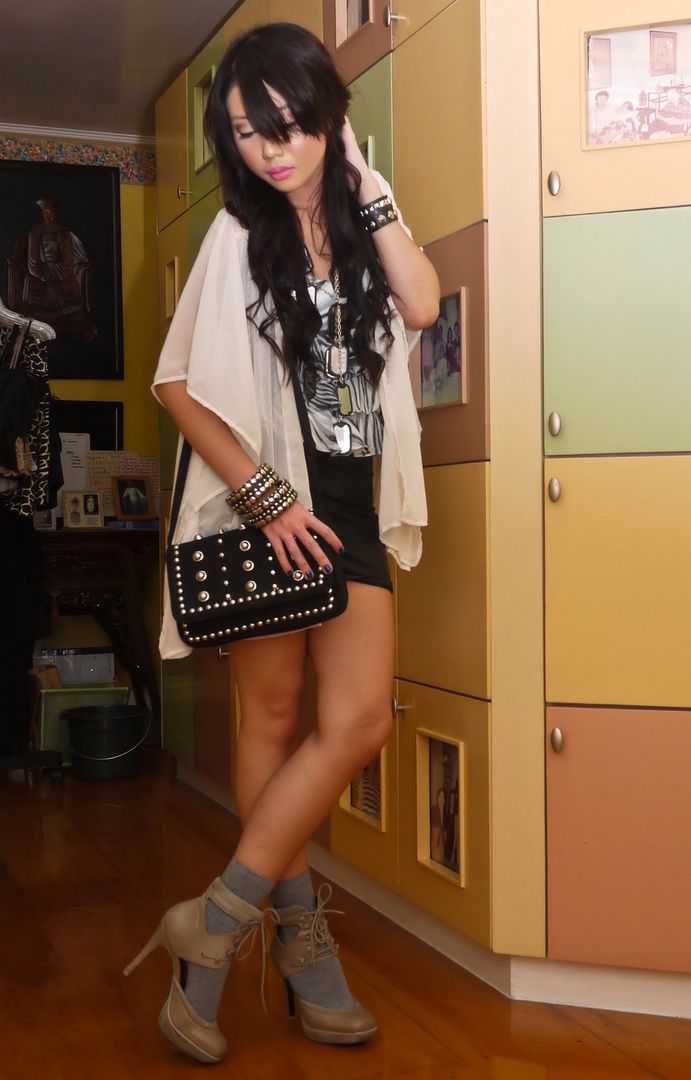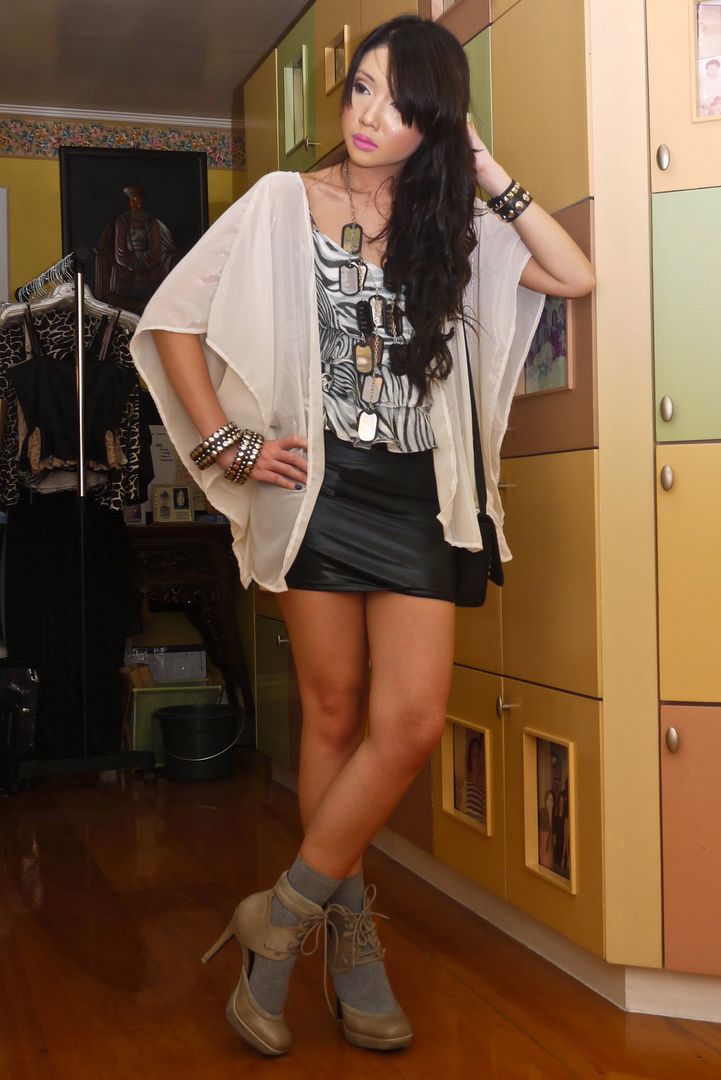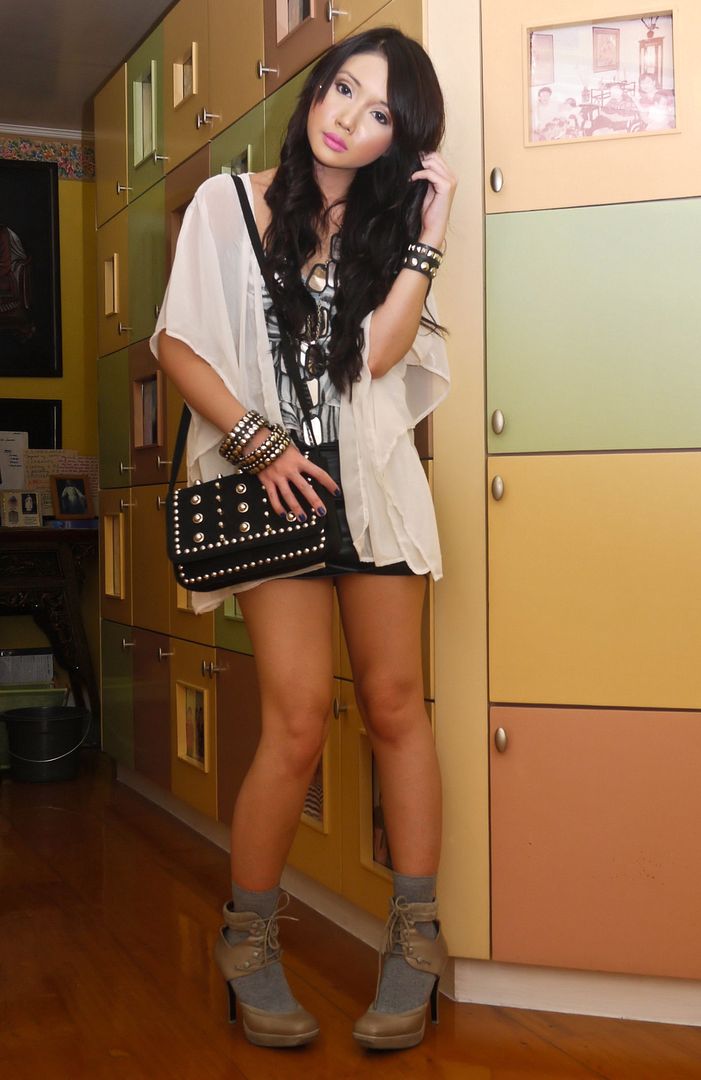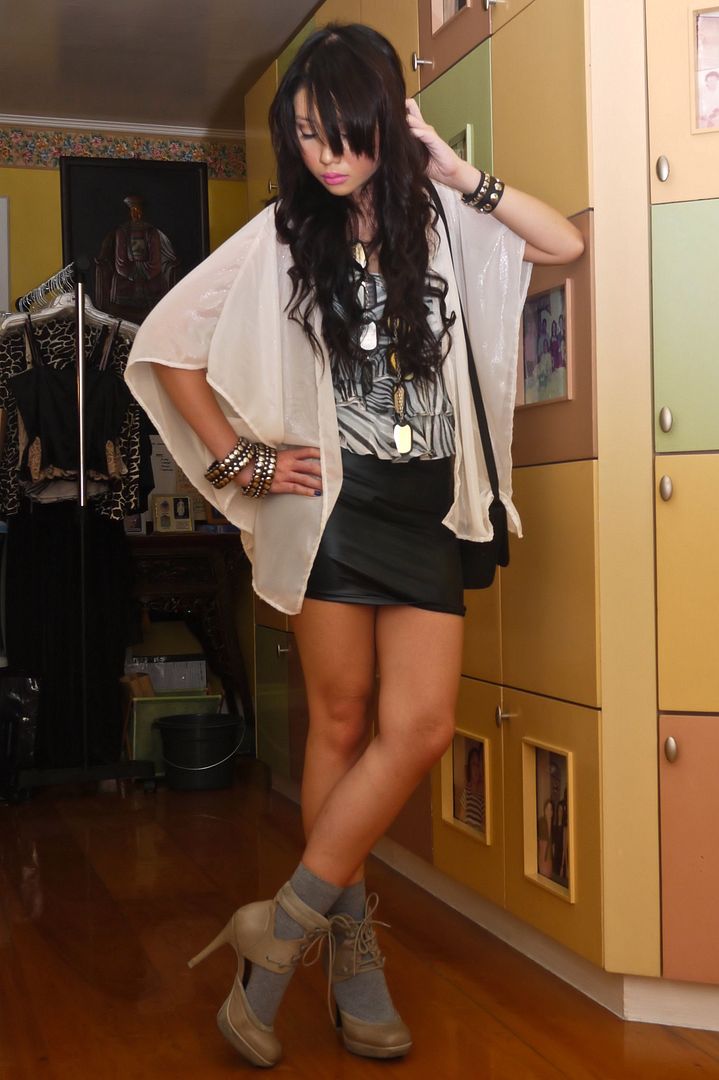 Friday night outfit archived from last week which I wore to watch Despicable Me with my boyfriend and friend. It was such a cute movie, definitely a friendly reminder on why I am missing out on cartoons/ animated flicks so much. I just found it was too adorable. It's just soooo fluffy, I'm gonna die!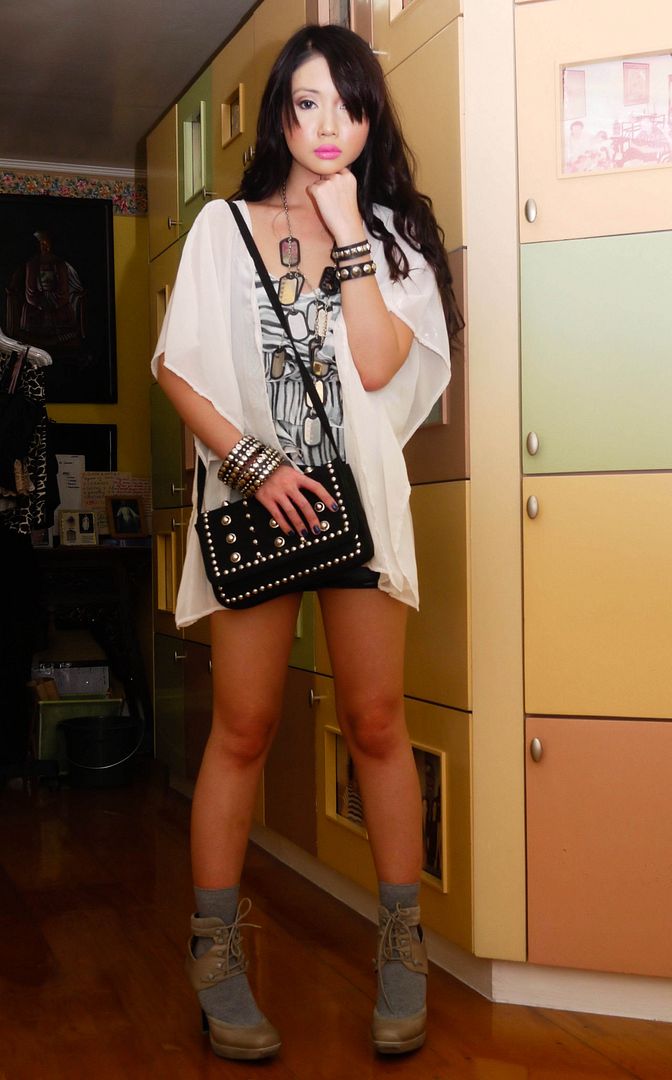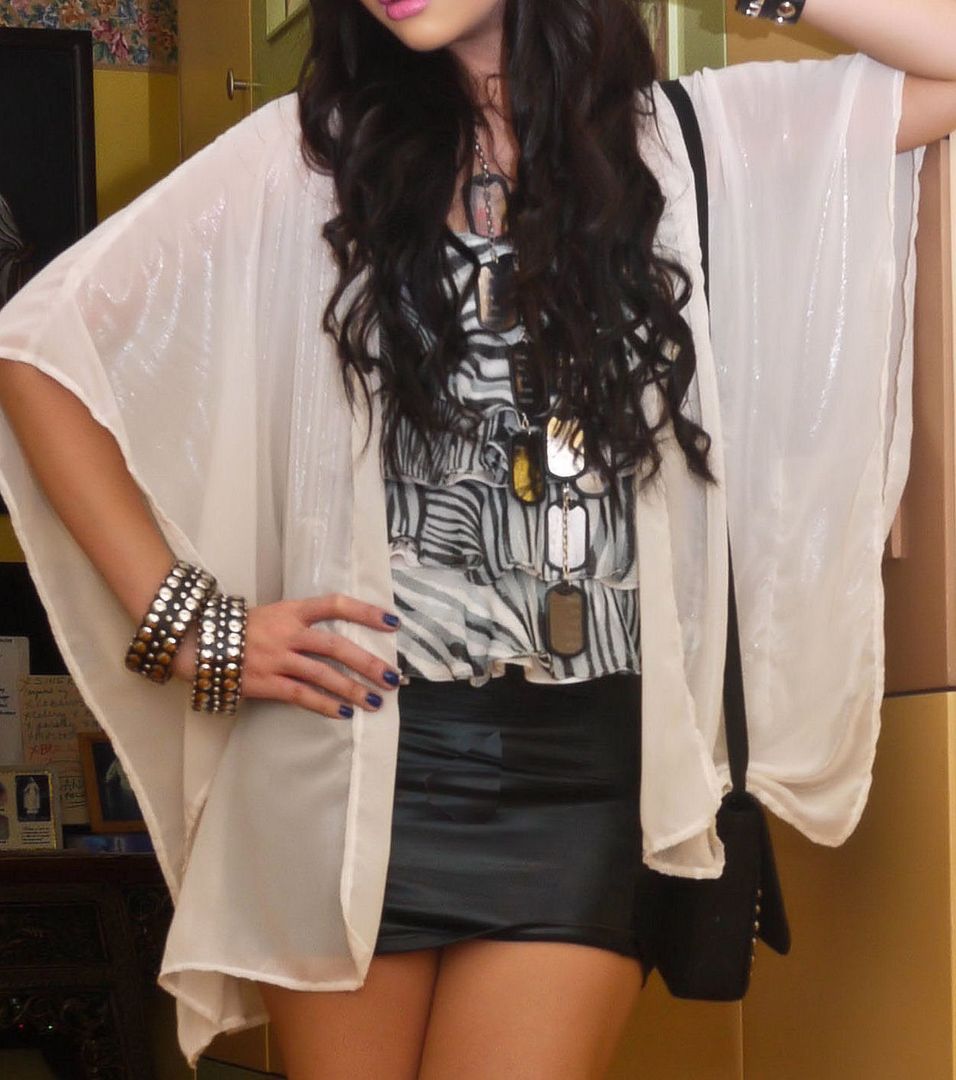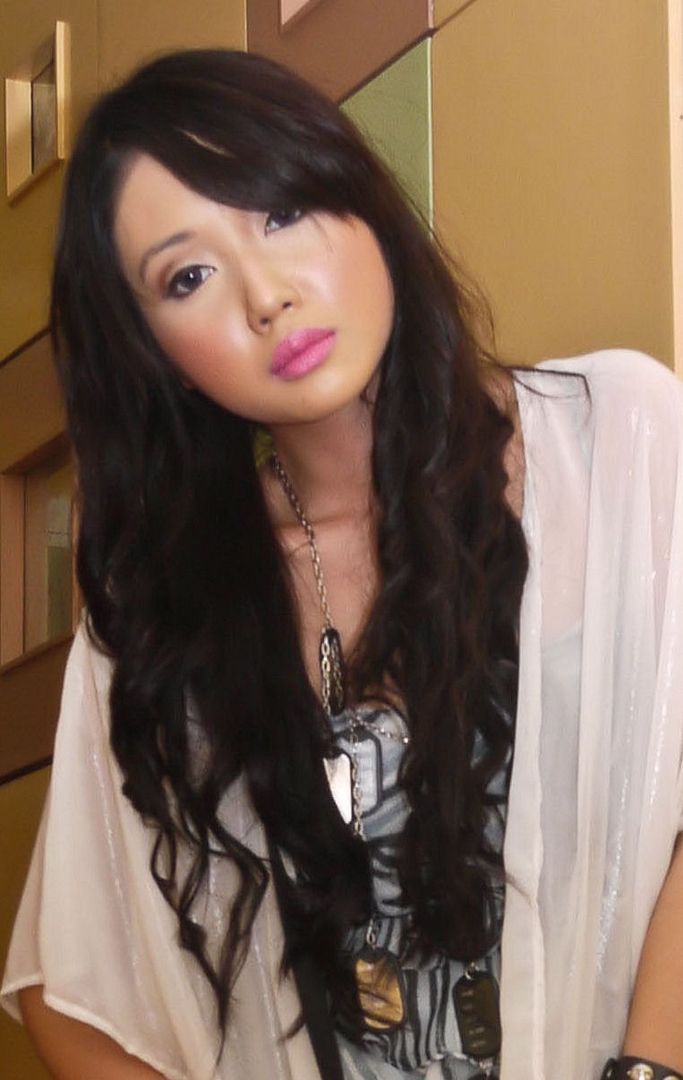 Anyway, I wore all Glitterati for my clothing which is a 3 pc outfit composed of a semi sheer metallic chiffon cape (it has tiny glitters that make the chiffon shine but it can't be seen on the photo!) over a tiered ruffled chiffon zebra print spaghetti strapped top. I decided to contrast the flowy look of the top with a more structured liquid PVC skirt which is again from my brand. Accessorized with my never failing studs and dogtags and of course, shoes and socks. Very simple and easy look to put together and I loved it. The cape was such a great add on to the look since it made the look softer and definitely more laid back. I hope it worked!
Till the next post!
PS: To everyone asking...
The cape is now available at our store in Bel-Air 3 Makati in white and black. It should be available online by next week. Made to order colors are Red, Brown, Beige/Gold, Yellow, Green, Purple and Orange.

PRODUCT DETAILS:
Blazing Caped Crusader | Item Description: Metallic Chiffon oversized cape | Colors: White Black | Colors for Made to Order: Red, Brown, Beige/Gold, Yellow, Green, Purple and Orange.| Size: Free Size|

Price :P 800.00
Hit me up for inquiries!