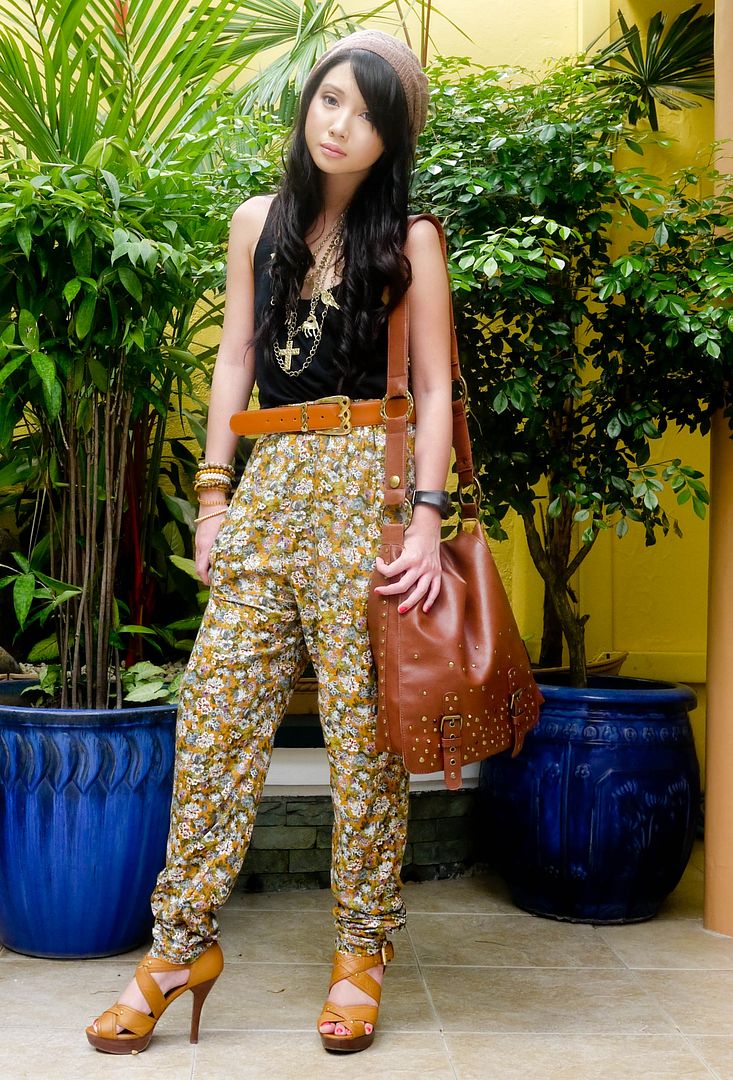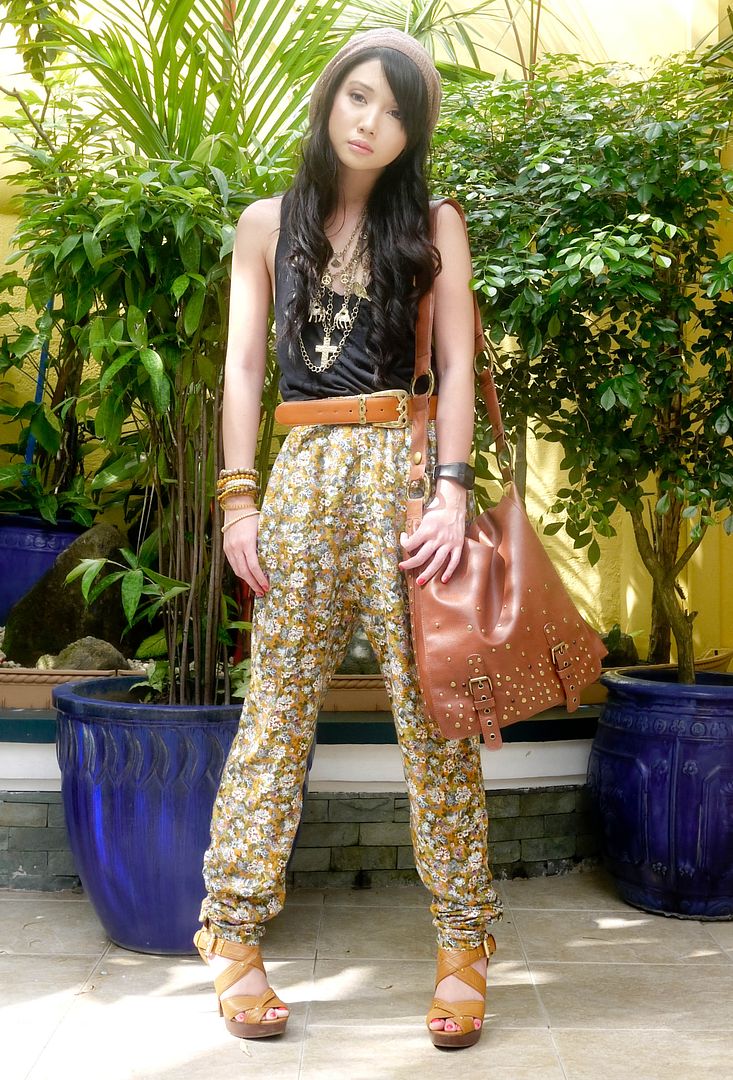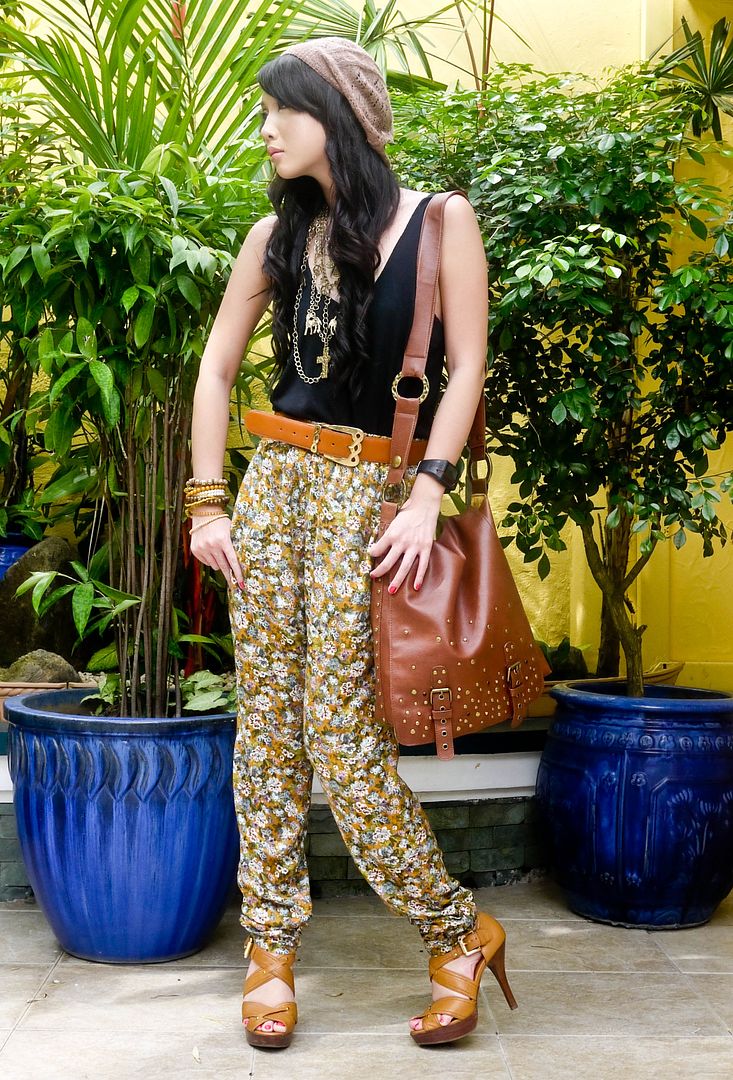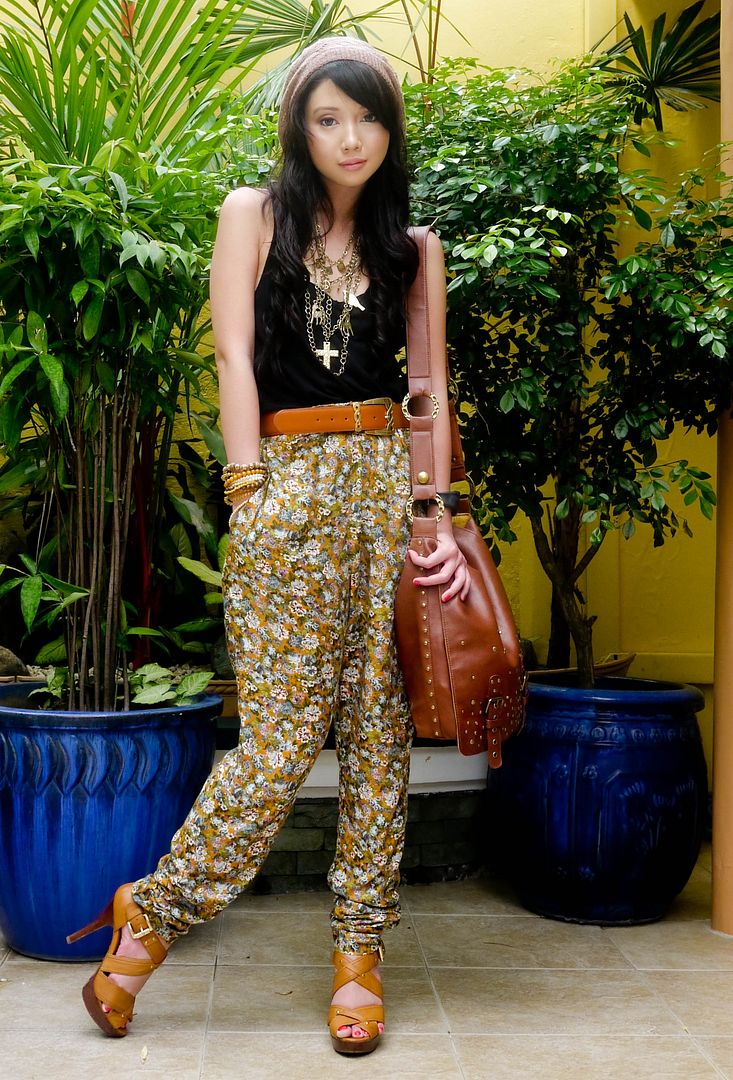 Before anything else, I would like to apologize for the major lack of updates. The whole week came past in a blur and I barely had time for myself thus zero blogging time which I seriously missed since I seriously cannot neglect my blog and it felt like almost forever! The reason for the very hectic schedule was the event we prepared so hard for which featured my brand, Glitterati over at Members Only. It was the perfect way to jump-start the BER months, as the event was scheduled on the 1st of September and we launched our luxe collection which was a more sophisticated and mature line for the brand.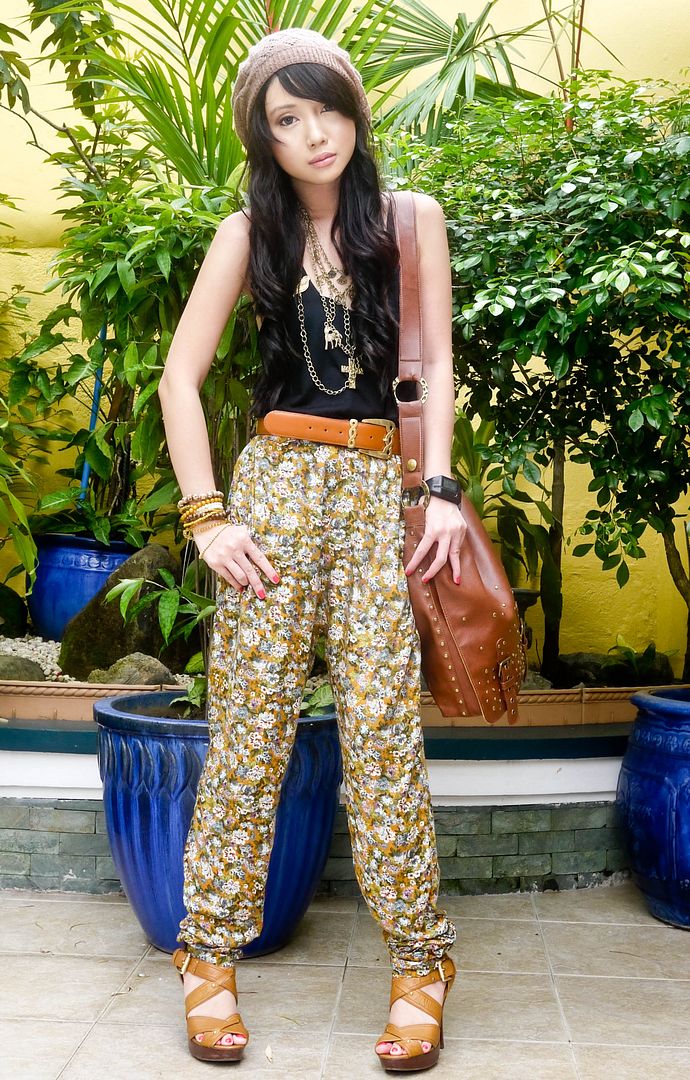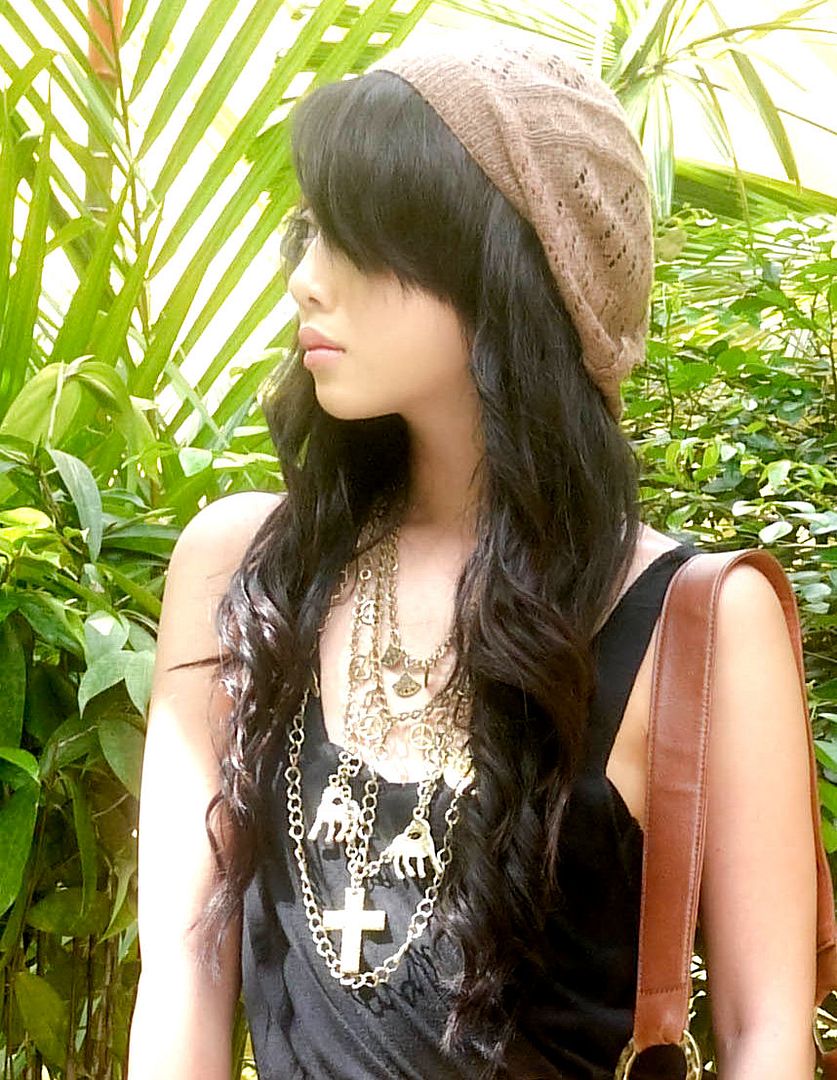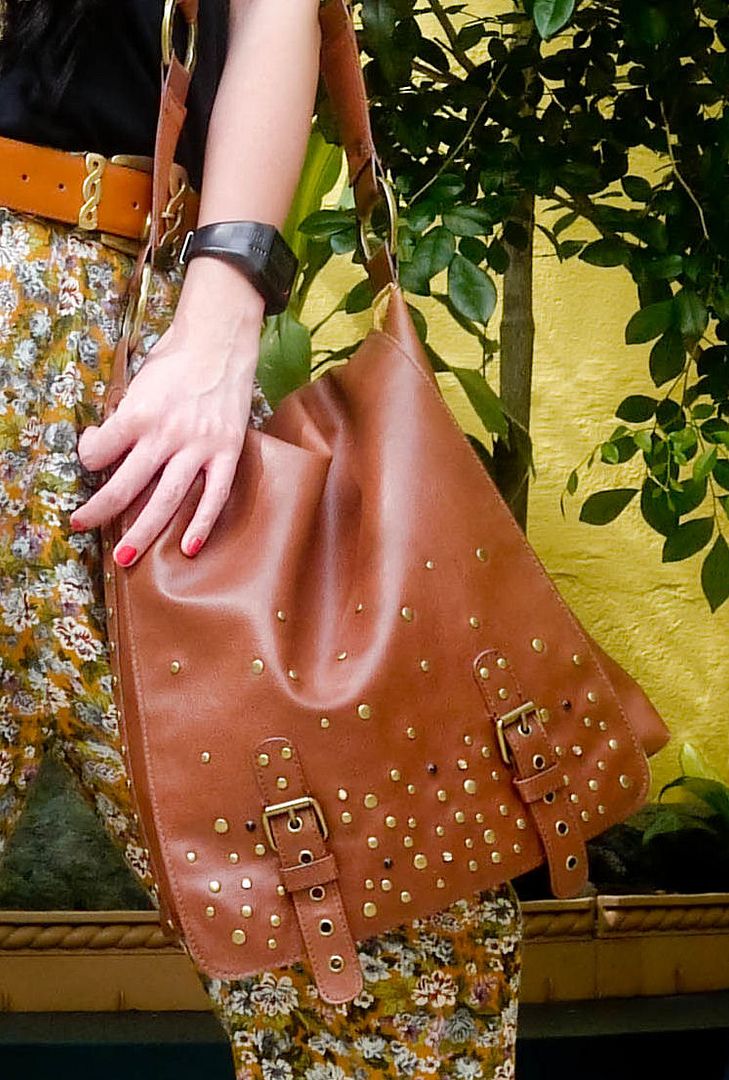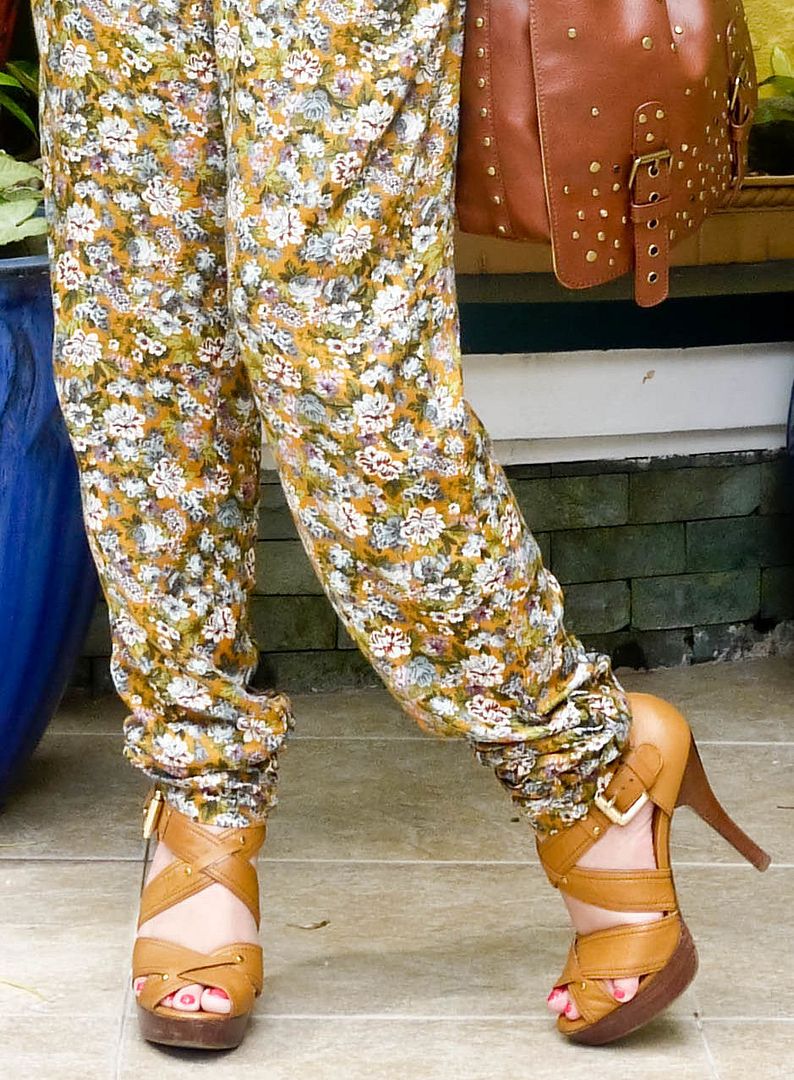 So many backlogged outfits with me, I don't know where to begin… so I decided to go with this, which was the traditional outfit that got me through the 2 weeks. The floral printed pants are a find from Zara which are so comfy and breathable…they actually kind of feel like PJs for daily life and I loved that considering I needed to maneuver through the chaos. I wore it with my favorite new fashion accessory: my cousin Nikki's multiply pendant chain design which is just so pretty and a knitted beret, also from Zara.
I am so happy to say all the hard work paid off. My BFF and business partner, Nina and I have been on ZOMBIE mode for the past 2 weeks already…and the anxiety and major preparation barely got me time for shuteye but I am not complaining at all. It is always the best feeling in the world to see the fruits of hard work and labor… the intensity is just so surreal and indescribable. More so, we felt so much love that night from our muses, our loyal clients, the press and of course, our fellow fashion bloggers who seriously went full force on the support and packed the place despite the unforgiving weather which caused major flooding…It was such a great night to meet and greet these stylish and amazing people who are inspirations to our brand!
I am saving more information and photos for that on my next blog, so do hold your breath… I'll be showing tidbits of the whole ordeal from the designing process, pre-event planning, lookbook video shoots, the whole day meetings and fittings, Nina's and my transformation from zombie to glam and of course, the actual event itself (with photos of our collection on our divine and ethereal muses) and of course shots I compiled + blog features from the fabulous bloggers who came. I cannot wait!
I am seriously so happy right now, I have no complaints at all…with people like these who came to support, who needs enemies? Till the next post!
My photo made it to Chictopia's Homepage! Woohooo!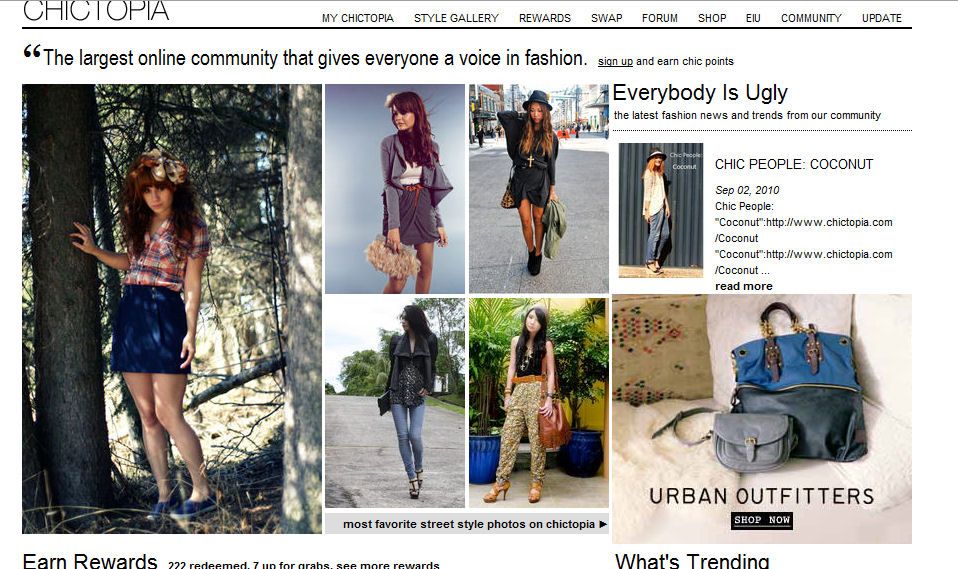 Inspirations for the look:
Photo Sources:
My Lookbook
,
Whowhatwear.com
and
Moimoiselle