The day was extraordinary. I woke up to a sunny and hot day, which is a rarity back here where rain and wind is plaguing us for the next 6 months. So I decided to dress accordingly and I had quite the sunny disposition… who wouldn't in this gorgeous dress, right? I got the dress from my friend Lissa 's brand, Love Vintage, which sells gorgeous vintage and thrifted pieces for quite a bargain! I love their current collection, as modeled by fellow Chictopian, fashion blogger and Glitterati muse, Kookie who rocked the pieces thus making me so tempted to buy… and buy (a lot) I did!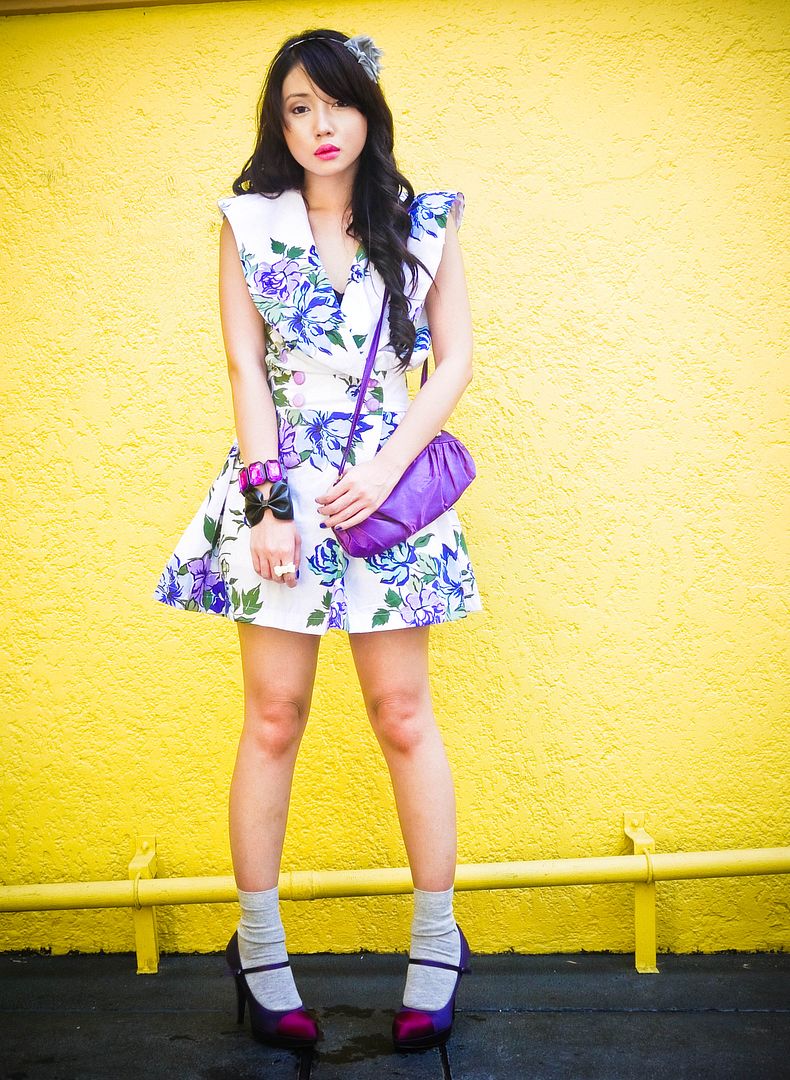 It was definitely love at first wear…I adore the colors and print of the dress since the flowers are big and the purple blue hues are magical together. But what got me really head over heels for this was the sailor style collar and the huge buttons which were just phenomenal especially since nobody really makes details like that anymore. I went for purple and gray accessories to keep the look quite consisted and I resurrected my satin Nine West evening Mary Janes which have magenta and violet combined. I am so glad I didn't throw these shoes or sell them since I forgot how comfy and useful they actually are! Wore them with socks to cute-ify the otherwise very elegant pair.
To turn a Monday bright and shiny, dress bright and shiny. Cause sometimes all it really takes is the right outfit and the right shoes to rock the day! Haha!