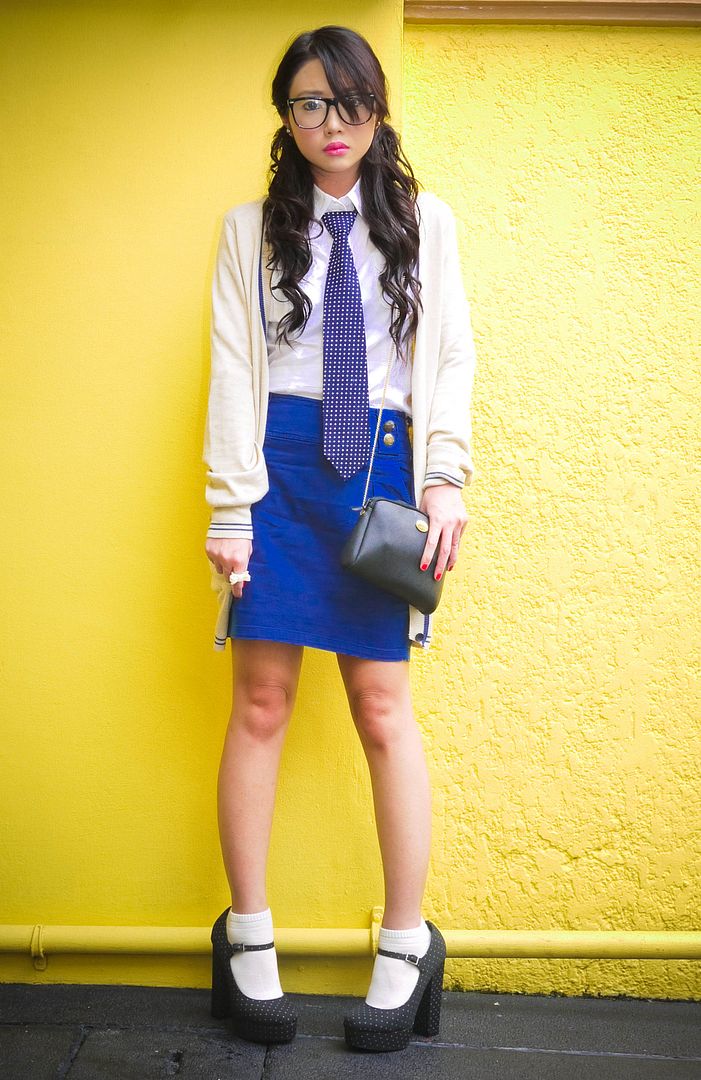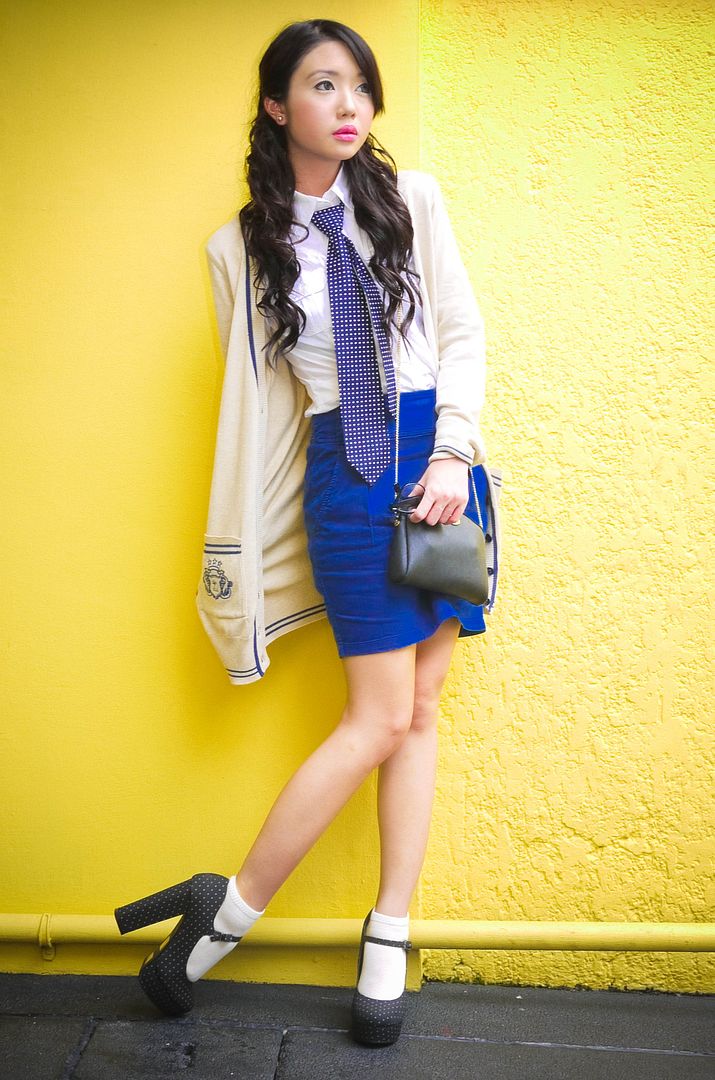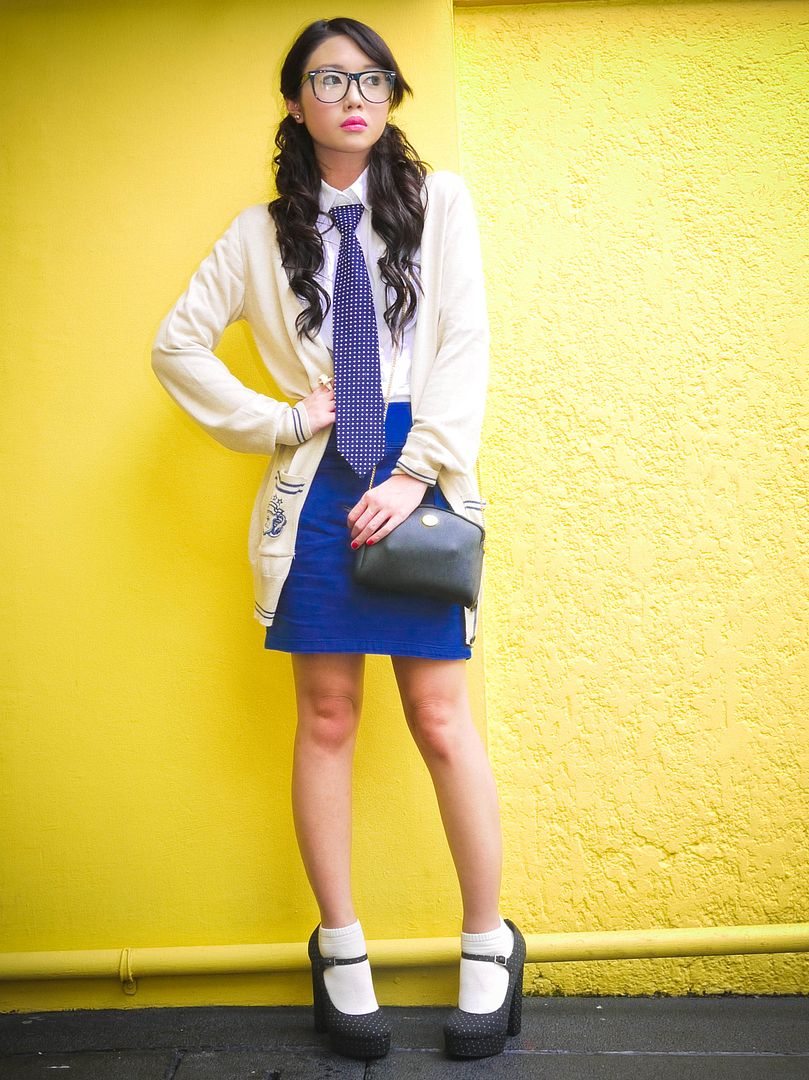 Geek.

(g

k)
Slang
n.
1. A person who has chosen concentration rather than conformity; one who passionately pursues skill (especially technical skill) and imagination, not mainstream social acceptance; 2. A person who relates academic subjects to the real world outside of academic studies; 3. A person with a devotion to something in a way that places him or her outside the mainstream. This could be due to the intensity, depth, or subject of their interest.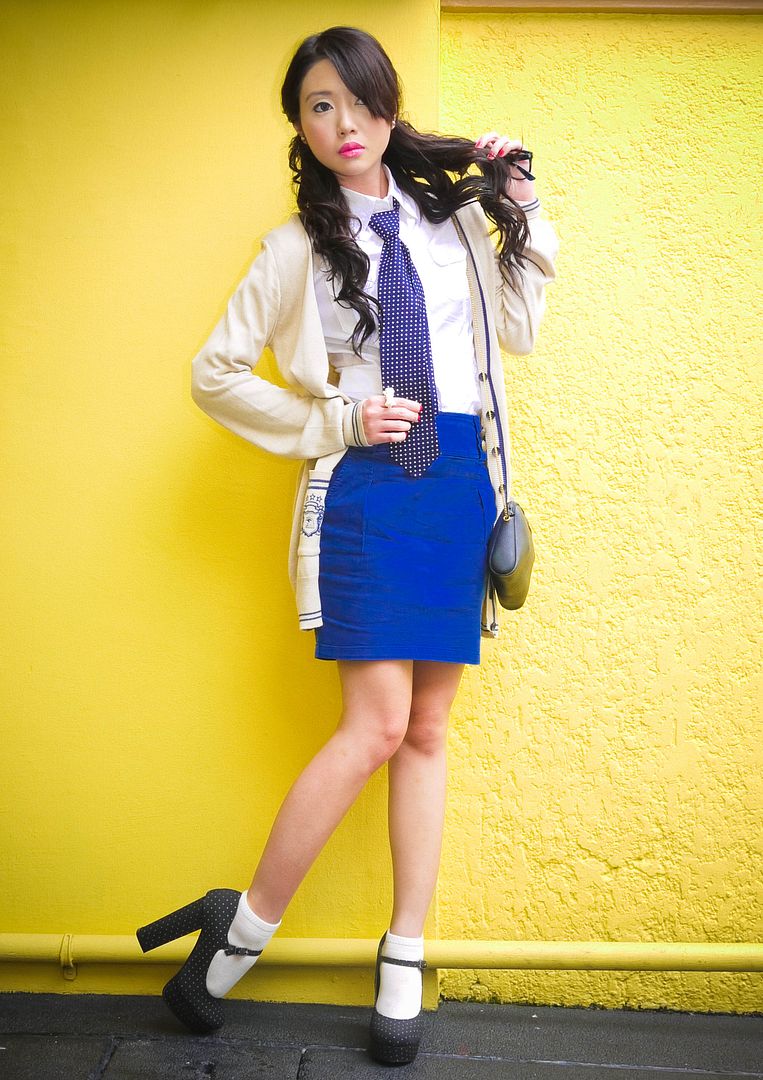 Geeks get things done.


Oversized cardigan- Zara TRF
Blouse- Tyler
Skirt and Tie- Zara
Shoes- Forever 21 Miu Miu inspired Platforms from Lissa
Purse- Vintage Dior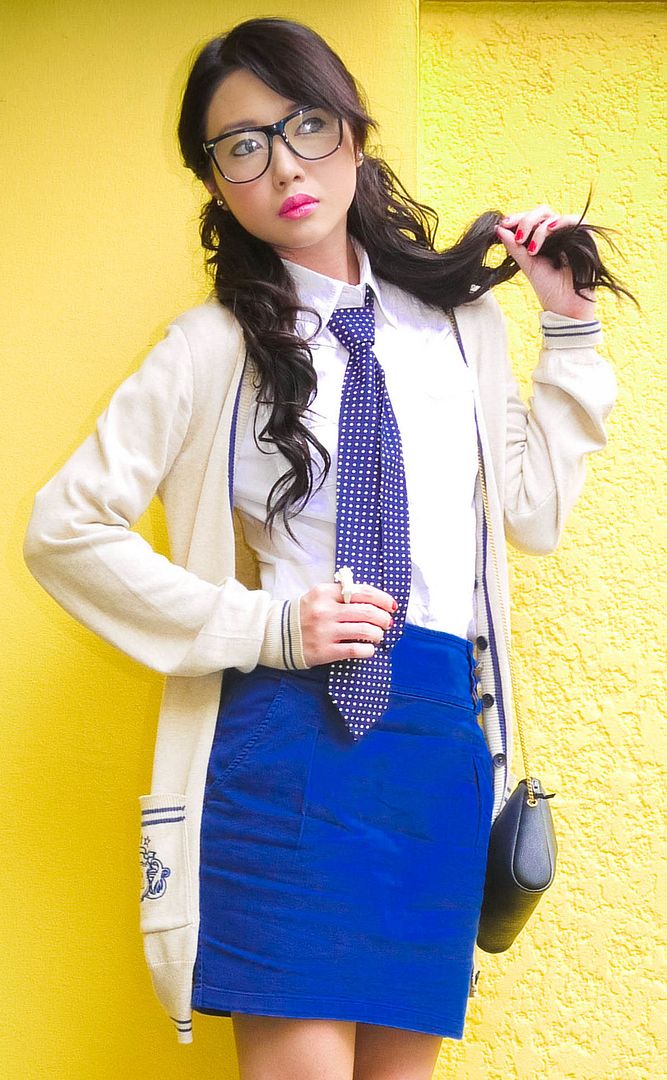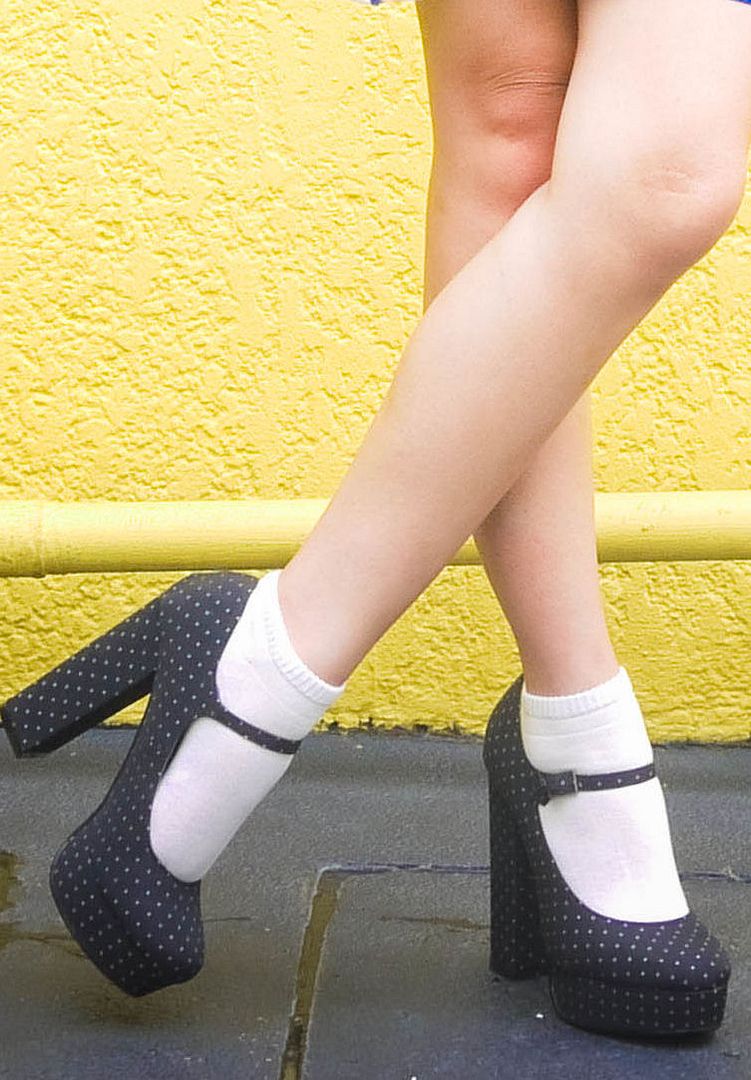 I've never been preppy but I've always been a nerd. It may not really show cause I love to dress up and buy makeup but I am probably the geekiest person most people in my circle would know. Add that with obsessive compulsive personality disorder and an ISTJ Personality archetype, and you probably get a plethora of geek related behavior. And while I do prefer National Geographic and Discovery Channel to HBO 100% of the time, I managed to balance it somehow with an equally severe fashion obsession.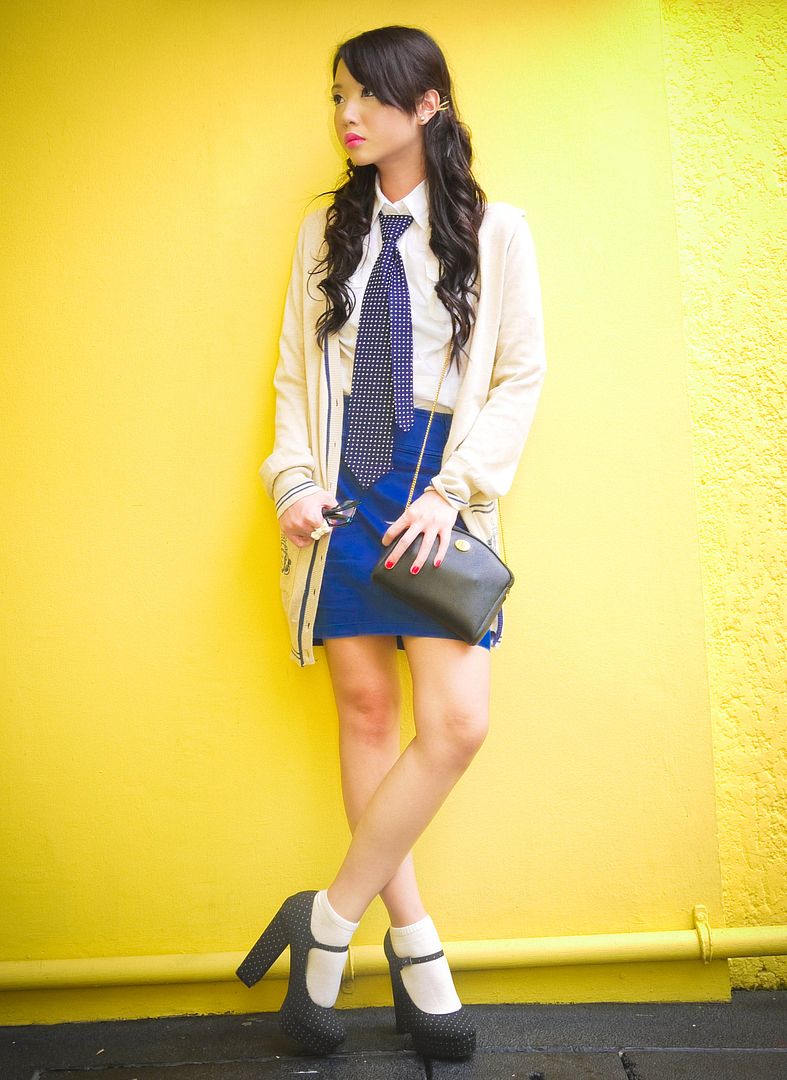 I am quite happy though that "geek chic" and nerd-inspired pieces are a major 2010 trend and runway sighting the past few seasons. While trendy or not, I will remain a nerd, I guess it helps that now I can somehow combine both!
xx
_____________________________________________
Inspiration:
Check out Geek Chic looks on the runway and on print...