This one is going to be a quick makeup blog post. I had a shoot today and I just wanted to share my smokey eyes-hot pink lips look. I loved my hair and makeup today and I think I look quite doe-eyed.... (Yes I just noticed that now!) but anyway, people always ask me how I do my makeup...and while that is quite extensive and hard to explain (it took me years and years of observing my mom, the ultimate makeup goddess)... let me help you out with which products work best for me, especially for nights out...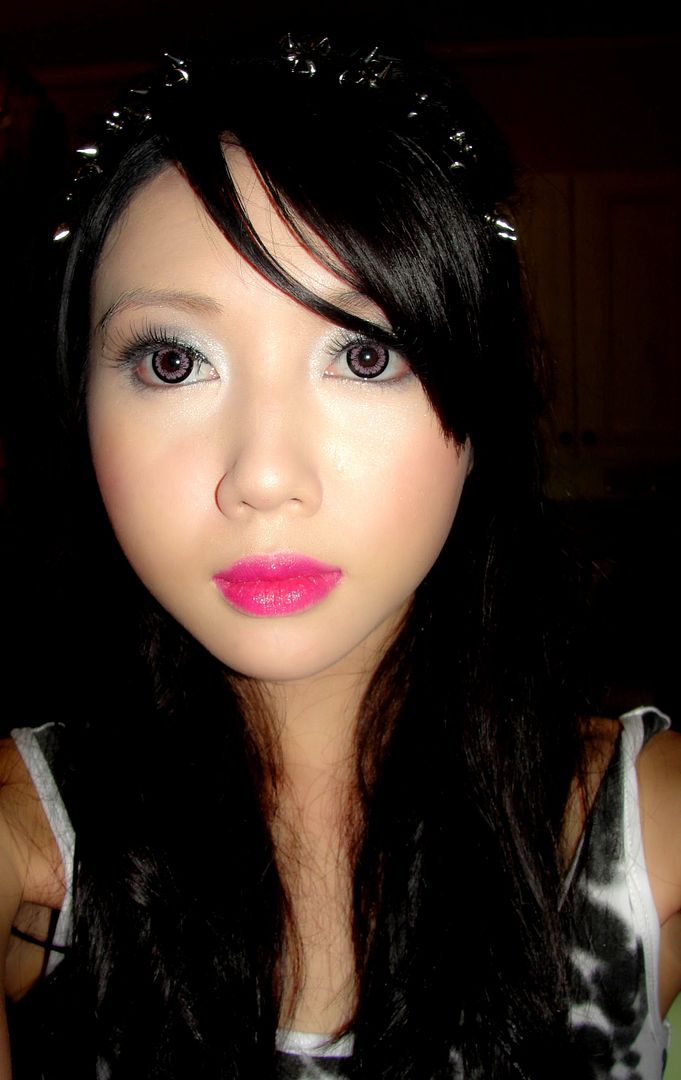 THE LIST:


Primer: MAC Prep + Prime
Foundation and Concealer: Shu Uemura Pro Concealer in 3YR and
Face Architect Smoothing Foundation#784 Fair Beige
Powder: Matte Face Powder in 5YR
Eyebrows: Mac Lash Brow in Boygirl (light) or Beguile (darker thicker brows)
Eye Shadow: Estee Lauder #079 Smokey + Bobbi Brown Rockstar Mix in Metallics
Mascara and Falsies: Shu Uemura
Blush: MAC Ambering Rose Blush + Bobby Brown Pink Quartz and Rose Shimmer Brick
Lipstick: MAC Cremesheen in Lickable
Gloss: MAC Superglass in Totally Bang!
Highlighter: Tsumori Chisato for Shu Uemura Duo in Stardust
Finishing Mist: MAC Fix+ Setting Spray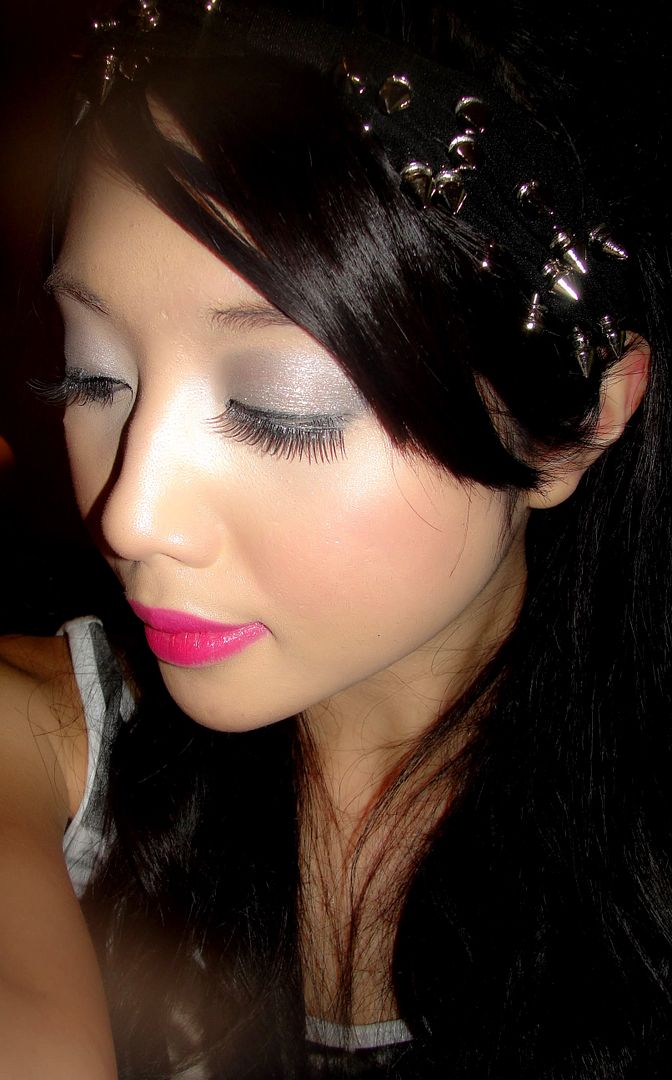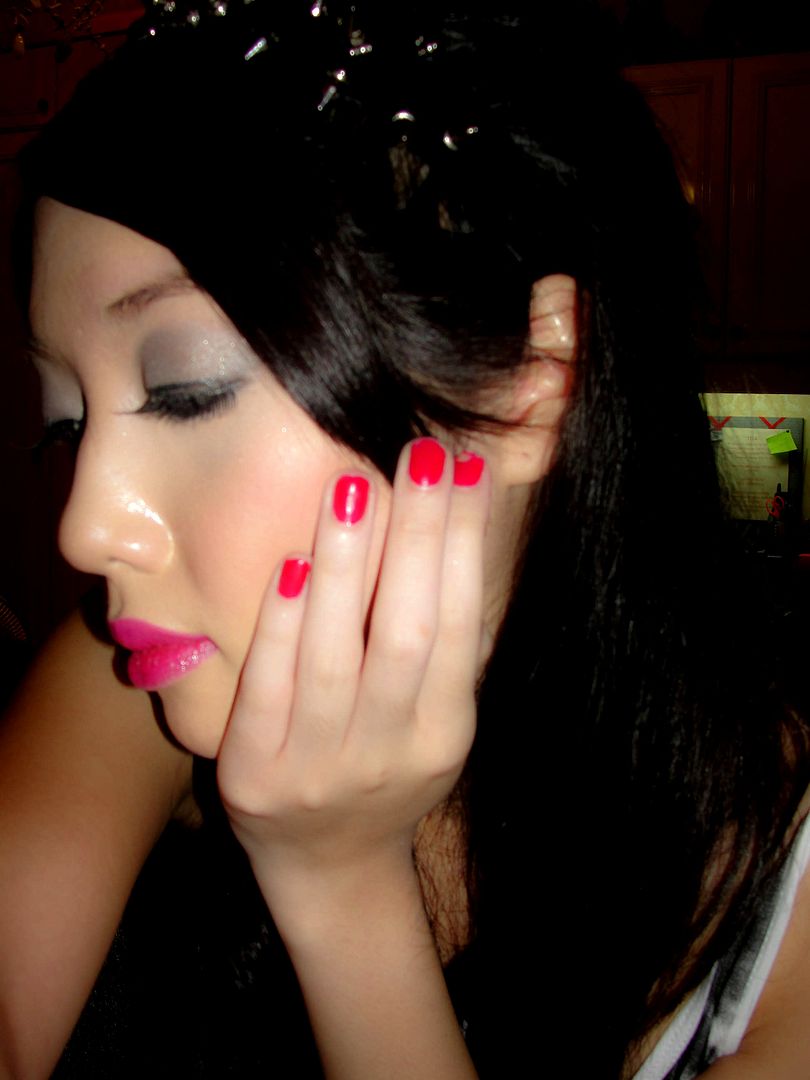 NAIL IT!


Studded headband: Glitterati
Nail Polish: Orly Nail polish in Sweet Temptation
The Arsenal:


Born Lippy:
(L-R) MAC Dubbonet, MAC Lickable, Sephora Rouge R11, Shu Uemura PK359, MAC Pink Noveau, The Face Shop PK106, MAC Creme Cup, Bobbi Brown Pale Pink, MAC Hug Me

Other noteworthy shades are: MAC Snazzy, Estee Lauder Wicked Wine, The Face Shop RD01, Shu Uemura PK347, Shu Uemura PK320M
The Glossies:
(L-R): MAC Superglass in Totally Bang!, MAC Dazzleglass in Like Venus, MAC Dazzleglass in Extra Amps, MAC Cremesheen Gloss in Going Casual, MAC Dazzleglass Rags to Riches, MAC Dare to Wear, MAC Right Image, MAC Richer Lusher, MAC On The Scene
Other noteworthy glossies: MAC Plushglass Full for You, MAC Plushglass Nice Buzz, MAC Dare to Wear in Dare to Dare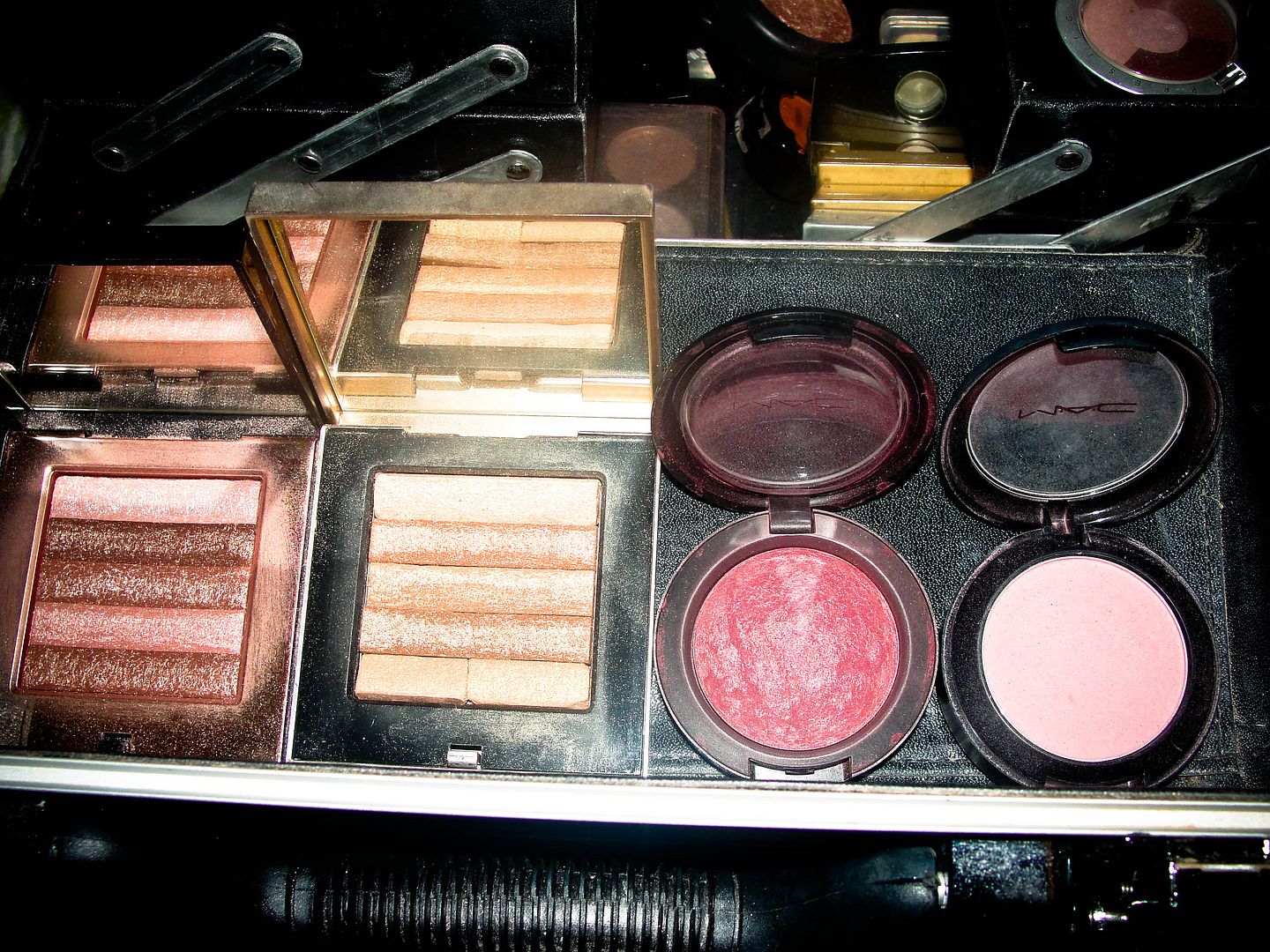 At First Blush:
(L-R): Bobbi Brown Shimmer Brick in Beach, Bobbi Brown Shimmer Brick in Beige, MAC Mineralize Blush in Gleeful, MAC Shimmer Blush in Peachy Keen

Other noteworthy blushers are: The Face Shop PK103, MAC Bronzing Powder in Refined Golden, MAC Mineralize Blush in Ambering Rose, MAC Blush in Loverush, MAC Mineralize Blush in Pet Me and Dainty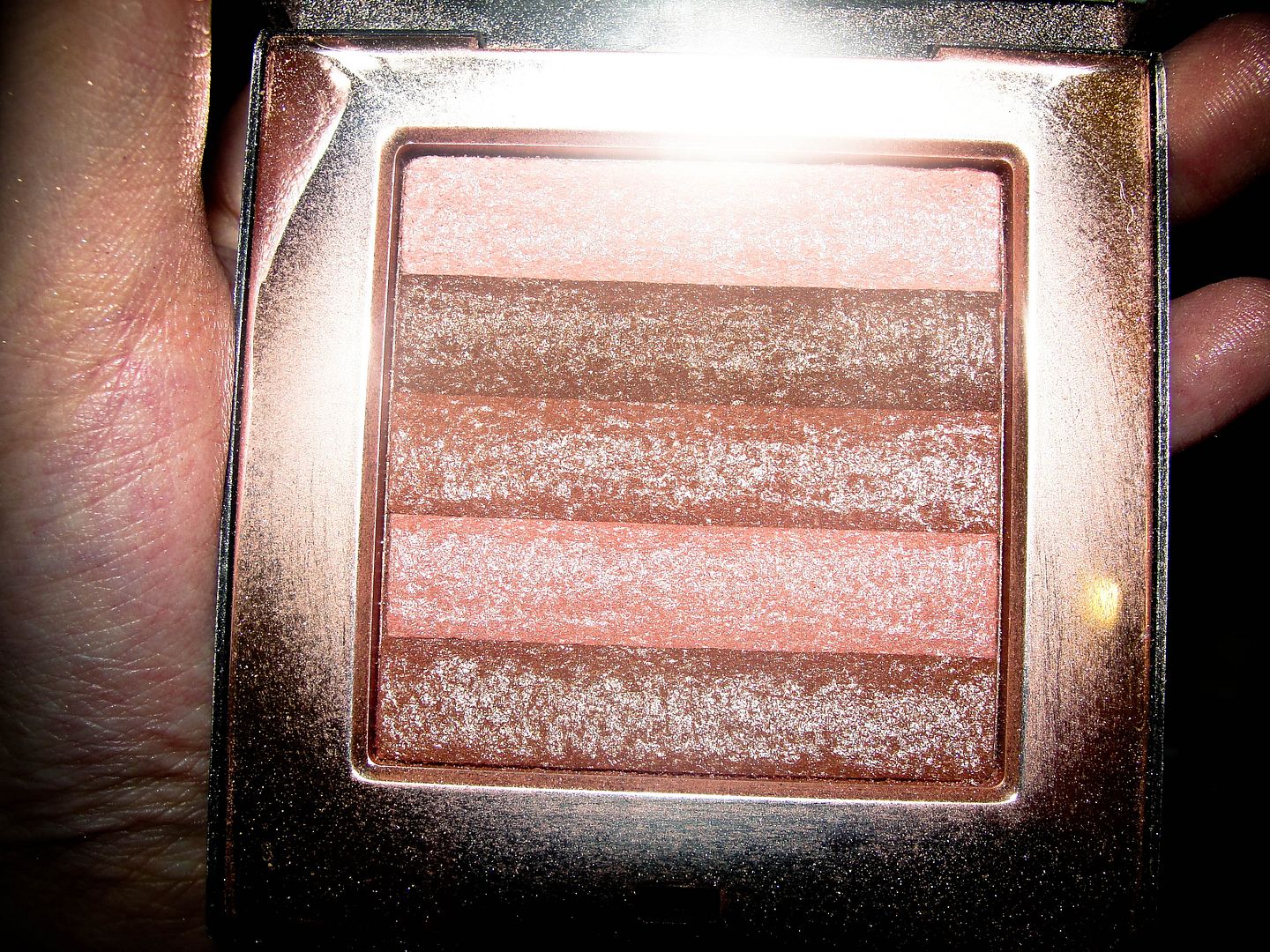 *I love all of Bobbi Brown's Shimmer Bricks for their great shimmer and the perfect blending of all color shades together! So perfect!*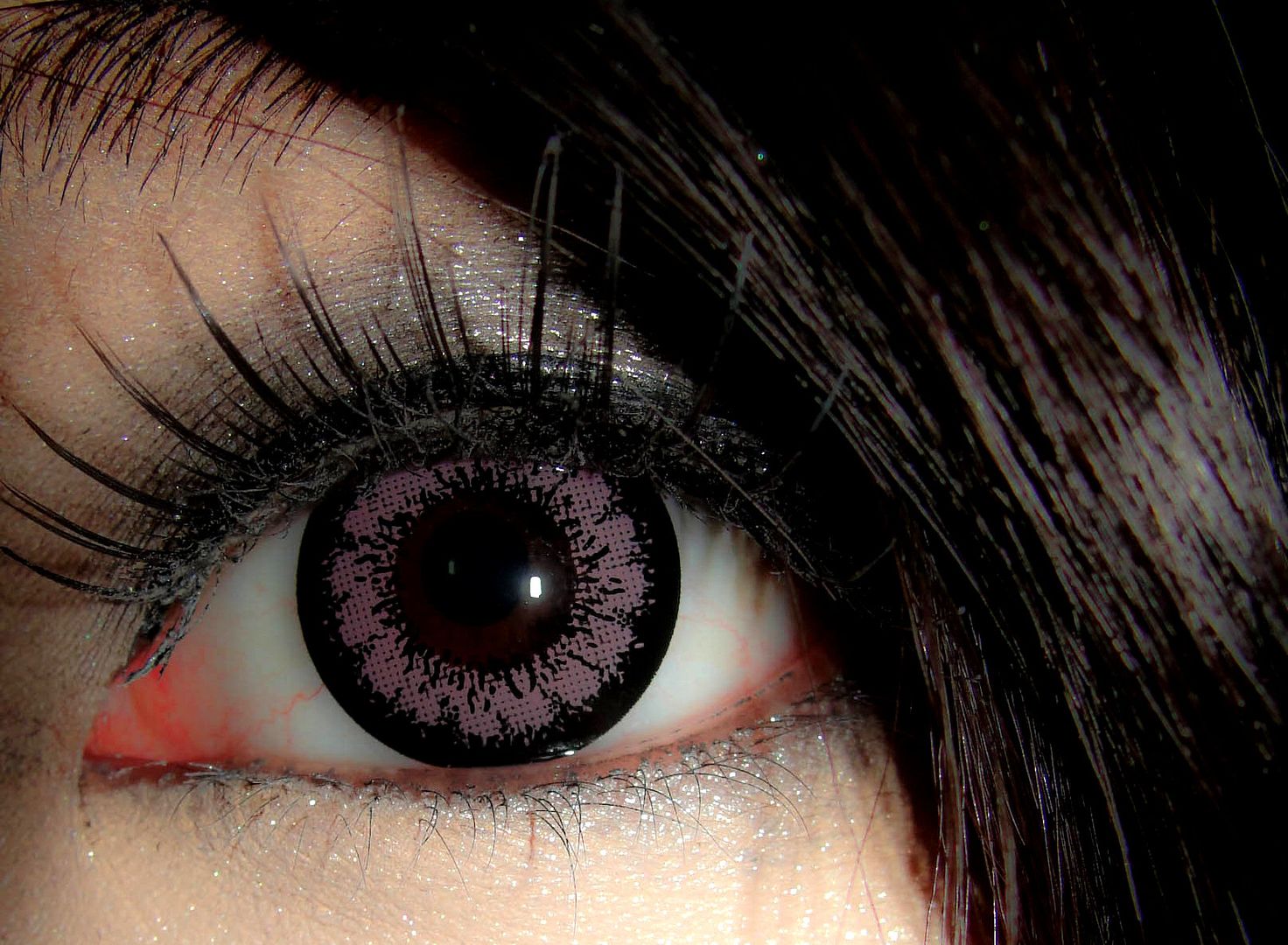 IDOLEYES.
Pink contacts are LOVE!
Remember to always remove makeup before going to bed to avoid those nasty breakouts. I use Shu Uemura Cleansing Oil in the pink bottle/ Fresh (for oily skin types) to remove my makeup.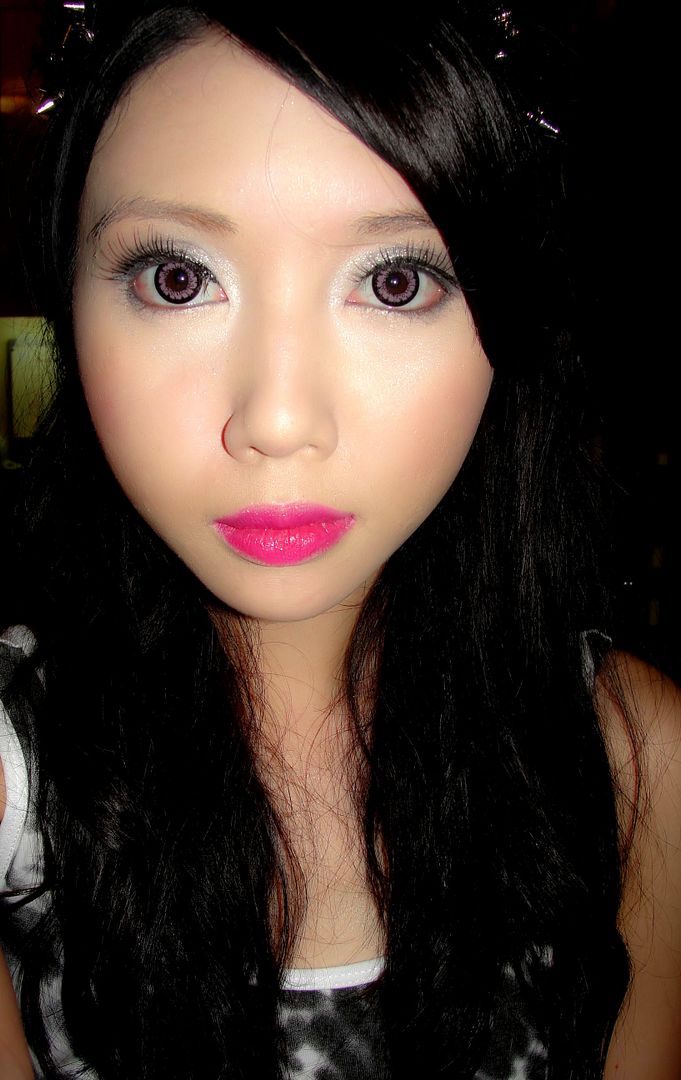 I've been getting some emails on makeup tips/ products I can recommend and these so far are top notch for me. I am sure I have so much more I can add up to the list but I shall save that for next post. I have A LOT of allergies which is why "testing" or "sampling" new brands is quite a challenge especially when I am unsure of the ingredients. So I stick to the tried and tested ones which never failed me. Hope it helped!
STAY TUNED FOR MORE! xx