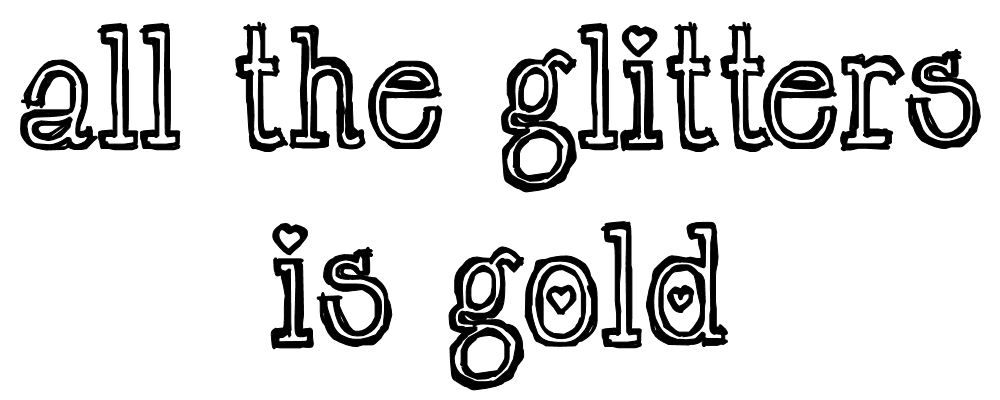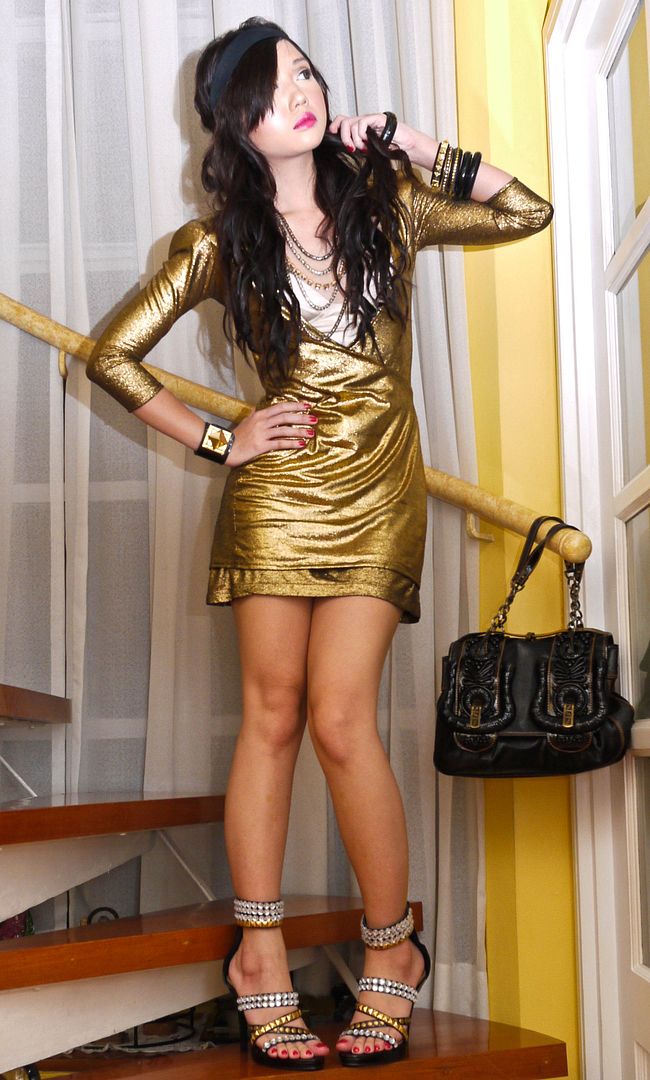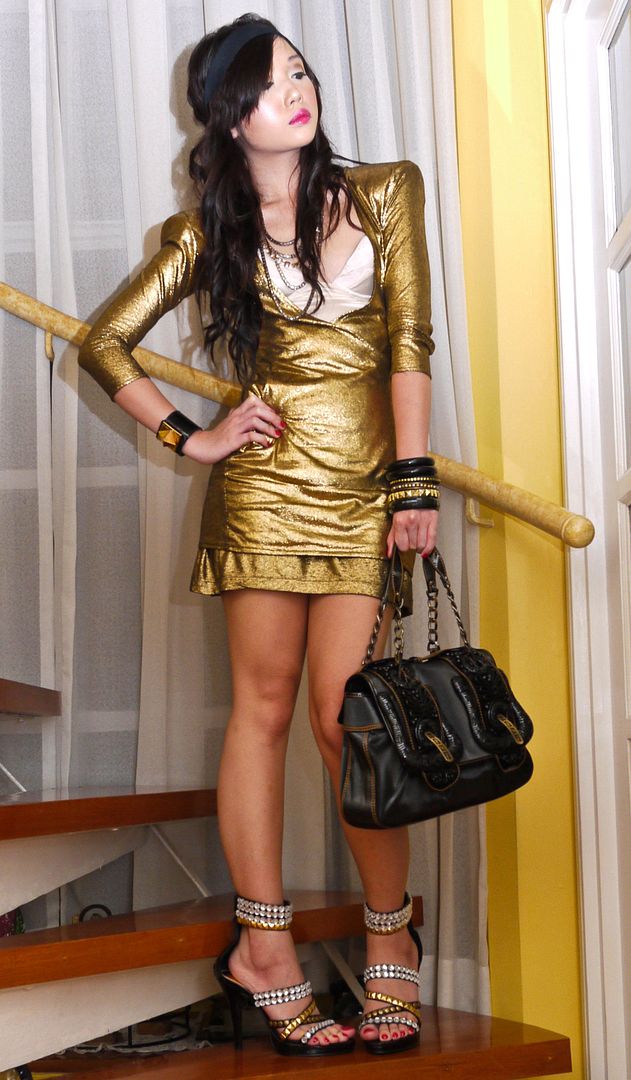 Dress: Glitterati's Interstellar Overdrive JULISSE Dress
Bustier: Glitterati

Purse:
Limited Edition FENDI Vernice Matrix B-Bag
Shoes: Zoo
Check out our model working the dress in our lookbook video for our new collection, Interstellar Overdrive...
Video Credits:Directed by Christian Acuna
Cinematography by Mico Michelena and Raffy Yllana
Styling by Nina Estacio (

www.styleninja.multiply.co

m)
Makeup by Jo Ticzon of Benefit Style Salon
Hair by Trisha Agcaoili
Hair extensions by Hairpieces
Shot on location Encore
Gold is always one color that makes me feel ultra-glamorous. Aside from being the "IT" color for fall (note: Gold was dubbed as the new "black"), the hue King Midas loved is a great choice on nights you just want to shine. For a glam Saturday night out, I figured, the best thing to do was to go for the gold... literally.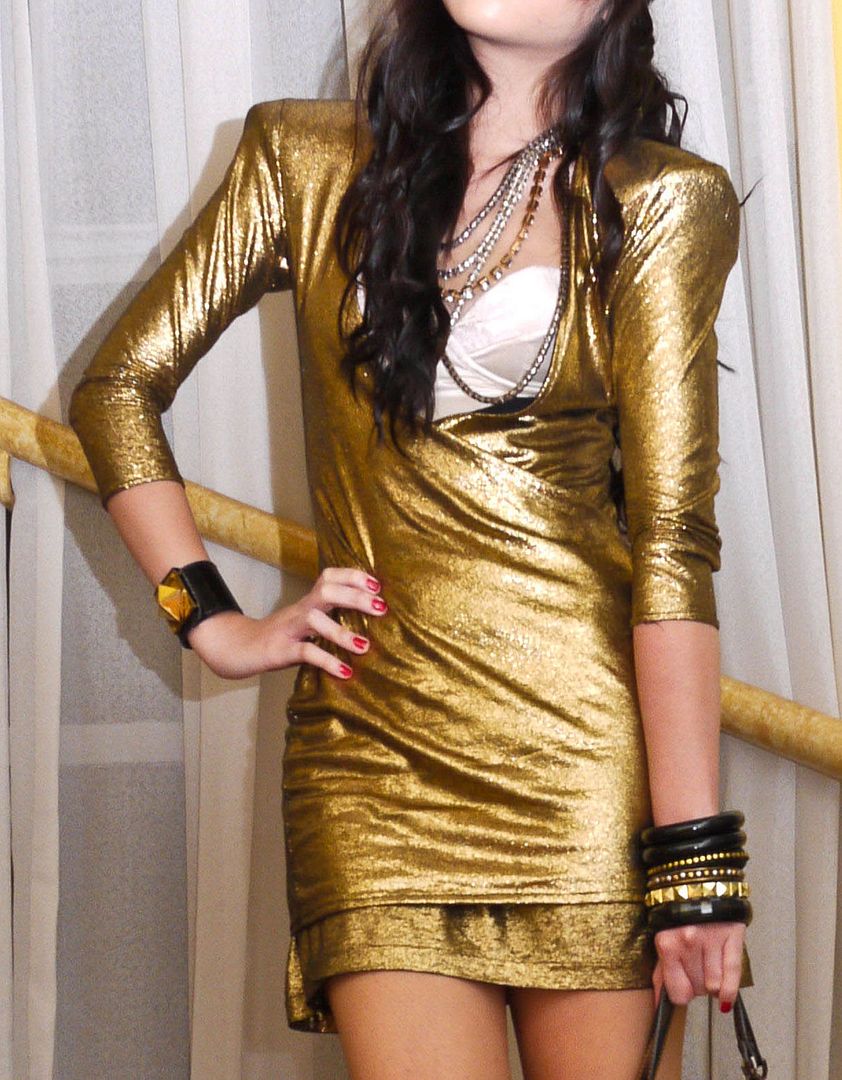 I wore this gold dress for Attica's VIP launch and 2nd Anniversary Party where they unveiled a bigger and better bar/club that will definitely be every nocturnelle's weekend destination. I am seriously a major bore recently and have been off the social grapevine for quite some time. My bff knew me quite well to have an inkling I was planning to ditch the night... yet again...which is why she called me the day before and ordered me to go... So I did... And it was a great way to unwind, somehow. The place was totally jam-packed and it was good to see a few familiar faces and catch up with friends. By 2 am though, I was feeling quite nostalgic for some good old Saturday R&R..So I pulled a french exit and vanished into the sea of people. *Just like that*



The upside was that I had a change of scenery which is good every once in a while. More so, the gold hue definitely set a gold standard as my friends treated me like ROYALTY. My BFF, Nina
got me cutesy stockings from Topshop out of the blue... And one of my closest girl friends slash fellow fashionista,
LISSA
surprised me and got me a pair of Forever21 black platform Maryjanes inspired by Miu Miu's Spring 2010 baby doll shoes. It was just one of the best surprise gifts ever...It was better than what I actually saw since it had a whimsical polka dot print which was just so pretty. I have been whining about those shoes since forever and was so severely disappointed when Forever21 would not sell me the pair on the mannequin when I went...The depression of not having them and wanting that pair so bad put me in a desperate situation where I actually ordered the Miu Miu ones off from Ebay.. (well, there goes my garage sale earnings!) I am getting it in 2-3 weeks (bummer!) but this lovely surprise just fast forwarded me to SHOE HEAVEN/ finding my SOLE MATE BLISS...and I actually finally get to wear them sooner than expected.
The shoes Lissa gave me.... SO PRETTY, I DIE!
PS: Lissa, if you're reading this, you're the best! I love you for this surprise, babe!

Click on to see my rather drastic transformation from total NERD to GLAMAZON. I think I can put Ugly Betty's makeover to shame! Haha!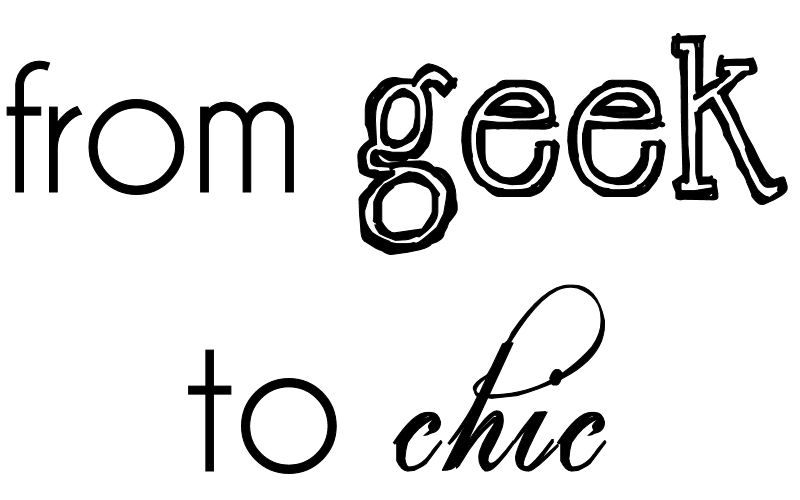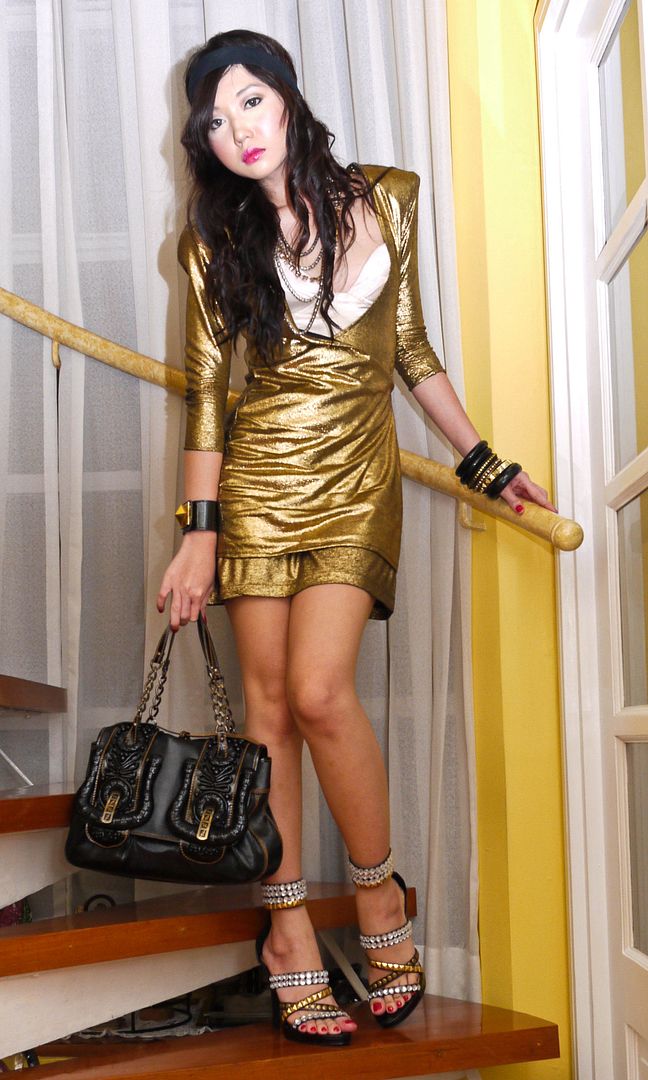 Look was inspired by: 2010's GOLD DRESSES from BALMAIN
...