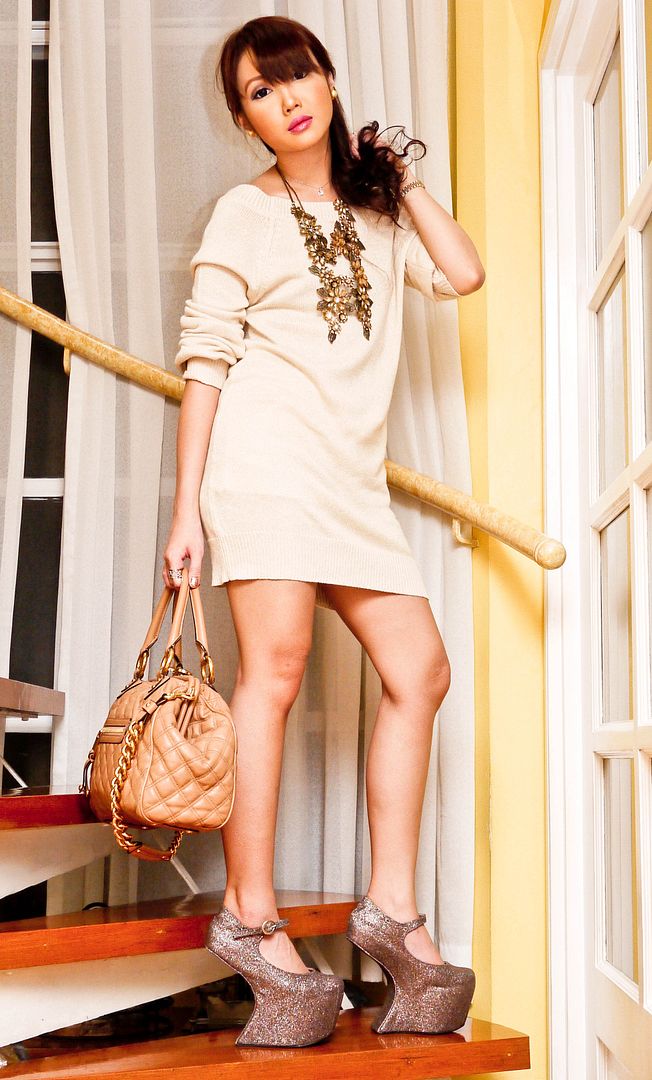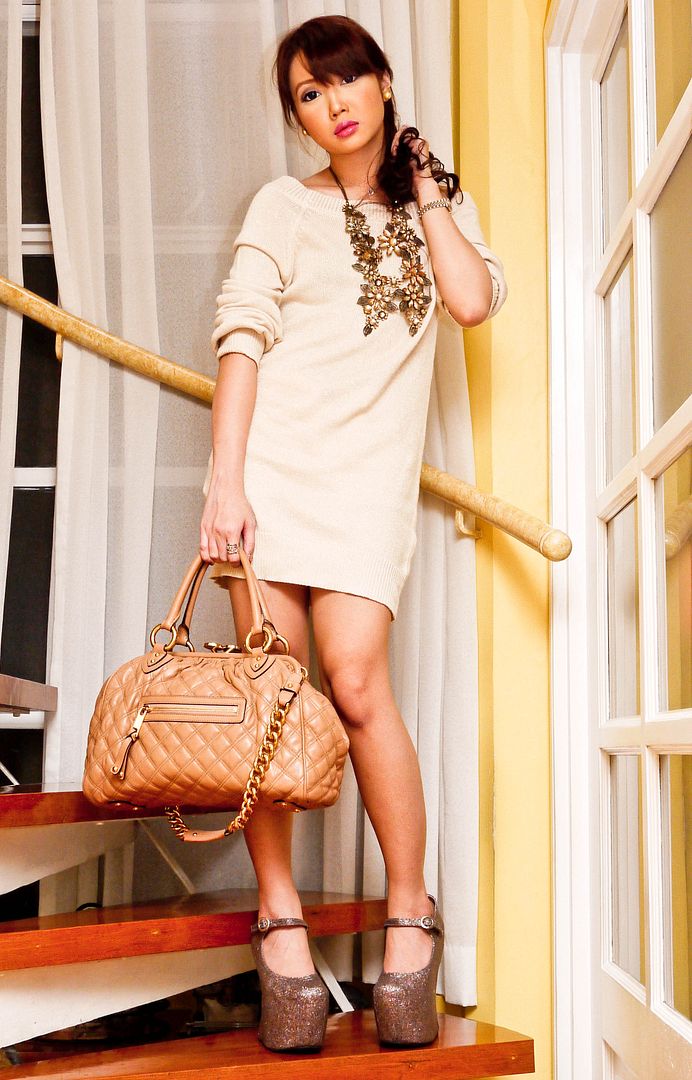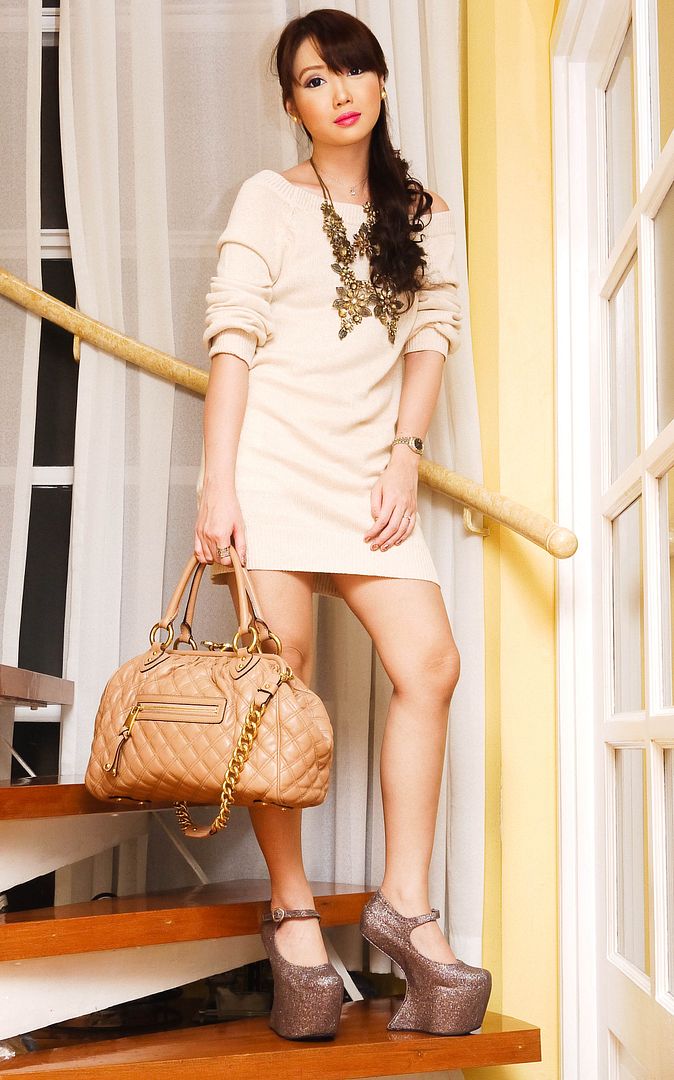 Comfortable in Cashmere.
(Sweater: Zara | Bag: Stam Bag by Marc Jacobs | Shoes: DAS | Accessories: Cultus ChiChi)
I wore this comfortable but also glam gold knit sweater dress from Zara to a belated New Year's Celebration with friends over at Relik Tapas Bar in the Fort. Since the dress was quite simple, I decided to make a statement with this pair of Scene Stealer heel-less shoes from DAS which are the glittery/ new year party element in my outfit. Wore my nude Marc Jacobs Stam bag and piled on gold necklaces to finish the look.
It was a fun night out with friends but I was quite sad since my sister left for the U.S. (where she is based) on the same night. Sigh.
xx, JL
Photos from the night....