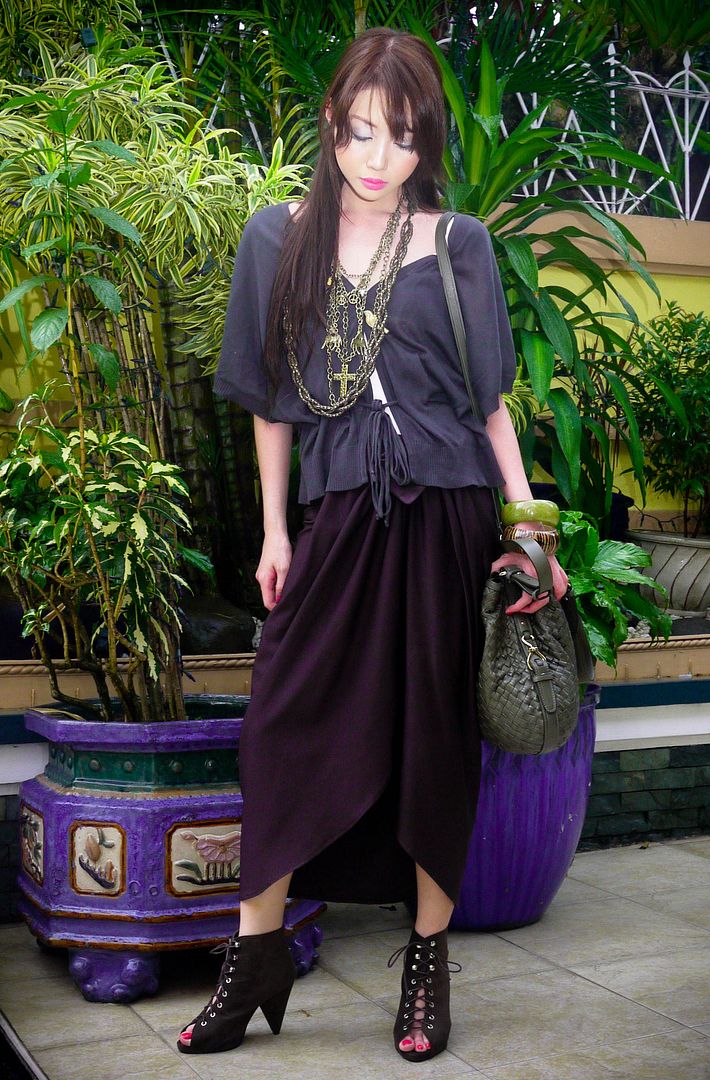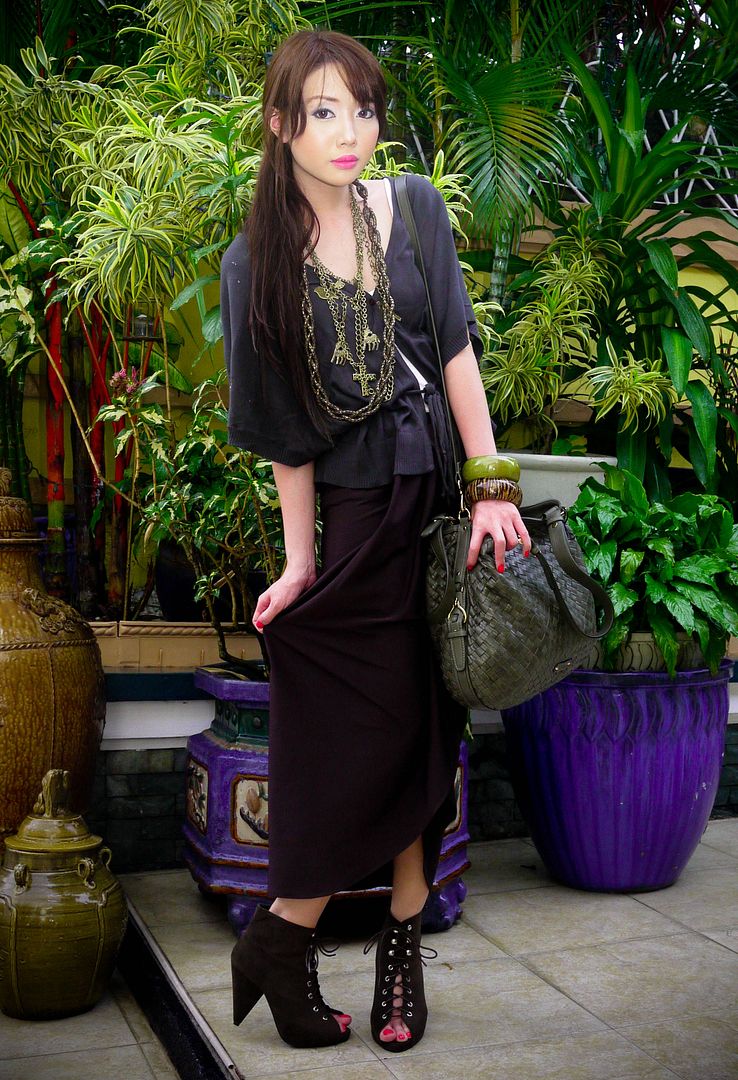 Dark and Twisty.
Knit top: Mango
Skirt: Glitterati
Necklace: Ruckus
Boots: Online (forgot where)
Purse: Cole Haan
I decided to wear a maxi skirt on a very gloomy Sunday to cover up the many bruises I now have incurred as a result of multiple falls and bumps from the last day. I think my balance is off, seriously. I got quite sick of apologizing and explaining the bruises and the bandaids so I went the smart girl route and covered them up, with a draped long maxi skirt (in brown this time) from my brand,
Glitterati
.
Very
moody and pessimistic
the day I wore this and I am guessing it kinda shows in the color palette I chose.
Dark and twisty colors for a dark and twisty girl.
I reckon I felt very Mary Kate Olsen meets a bag lady as I wore this outfit as it is a lot less binding than my usual short body con dresses.... a Fendi bag lady, but a bag lady nonetheless. The upside is I got to wear my new bag from my dad which is a woven leather Cole Haan purse which to this day confuses me re: its color. I've been holding a poll with our maids and drivers and so far its a 50-50 on it being gray or army green. Layered on my necklaces (I have worn this chain necklace so many times already cause my cousin made it and i love her!) hand combed my hair (no time or willpower to blowdry, curl or even brush it) and was good to go.
Please just end already, 2010!!!!!
xx