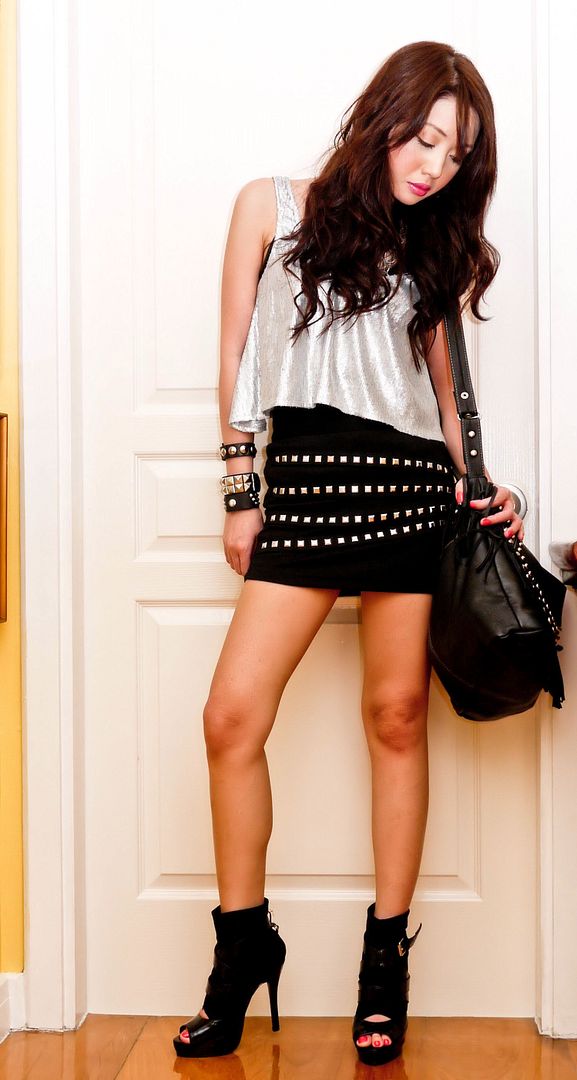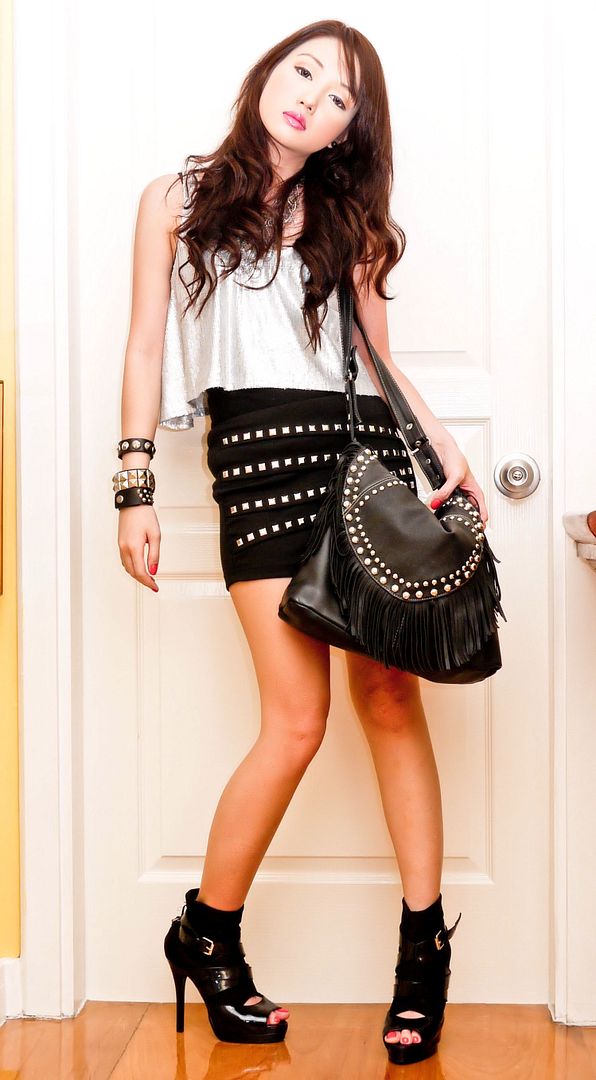 Crop Sequin Top: Cotton On
Tank top: Mango
Skirt: Details
Necklace and cuffs: Glitterati


Rock the Shocker.

Back to my old studded edgy self, I rediscovered my love for studs yet again on a lazy day I just didn't really want to think about what to wear. When that happens, I usually revert to the tried, tested and never failing…Rocker Chic.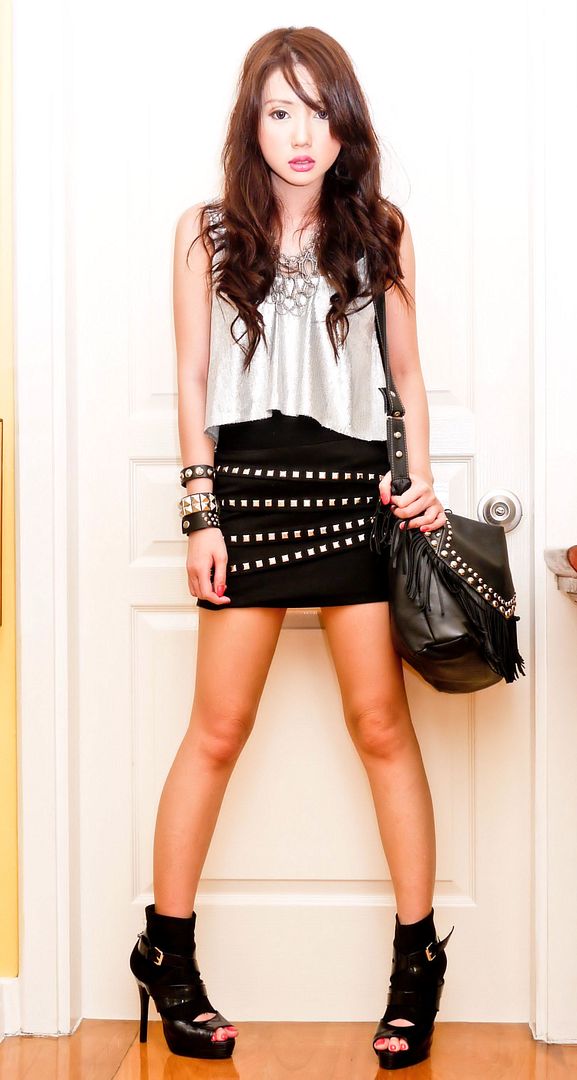 I decided to mix and match textures by pairing a cropped sequined top with a studded skirt to further edge the outfit out…it was after all an outfit that was to transition from day to night. I added my studded cuffs (different shapes of studs there) and my favorite fringed purse that seriously can hold all my stuff and at the same time be so easy to carry. Finished off with my shoe boots (wore it about a zillion times already!) and was good to go.
Hope it worked somehow! Till the next post!

____________________________________________________