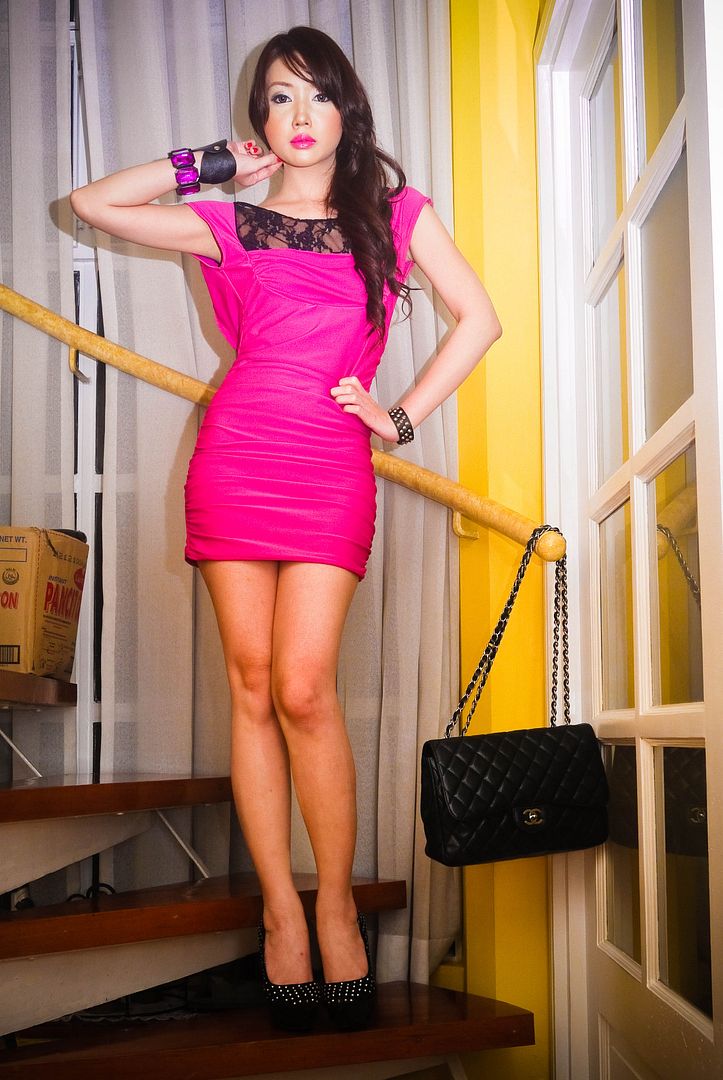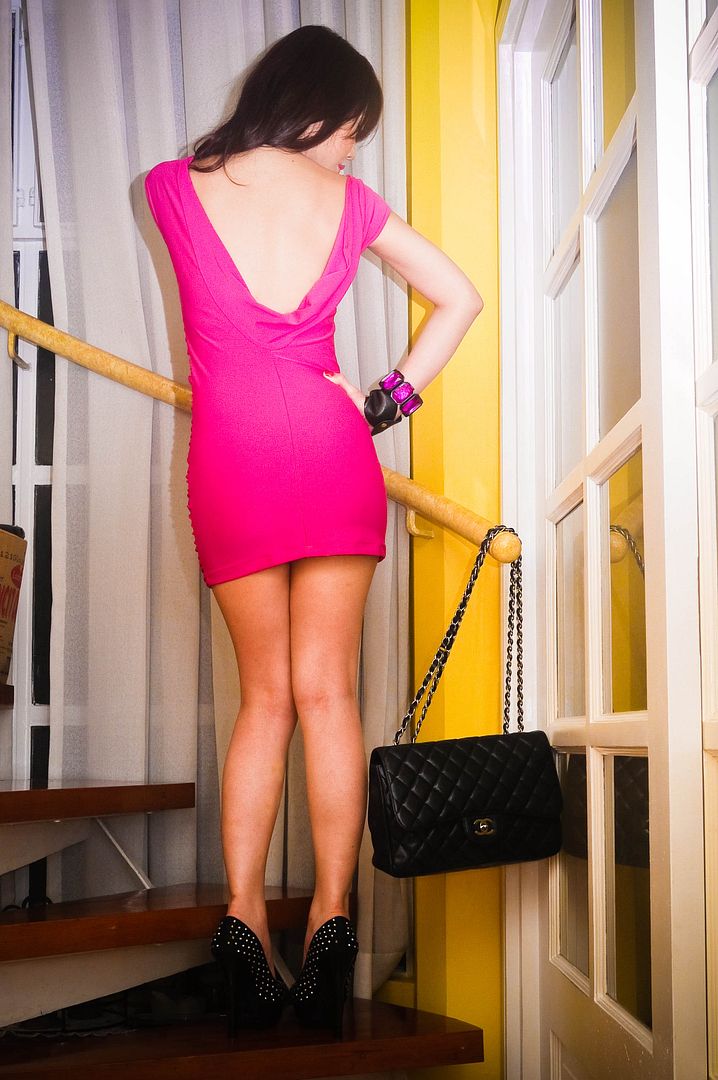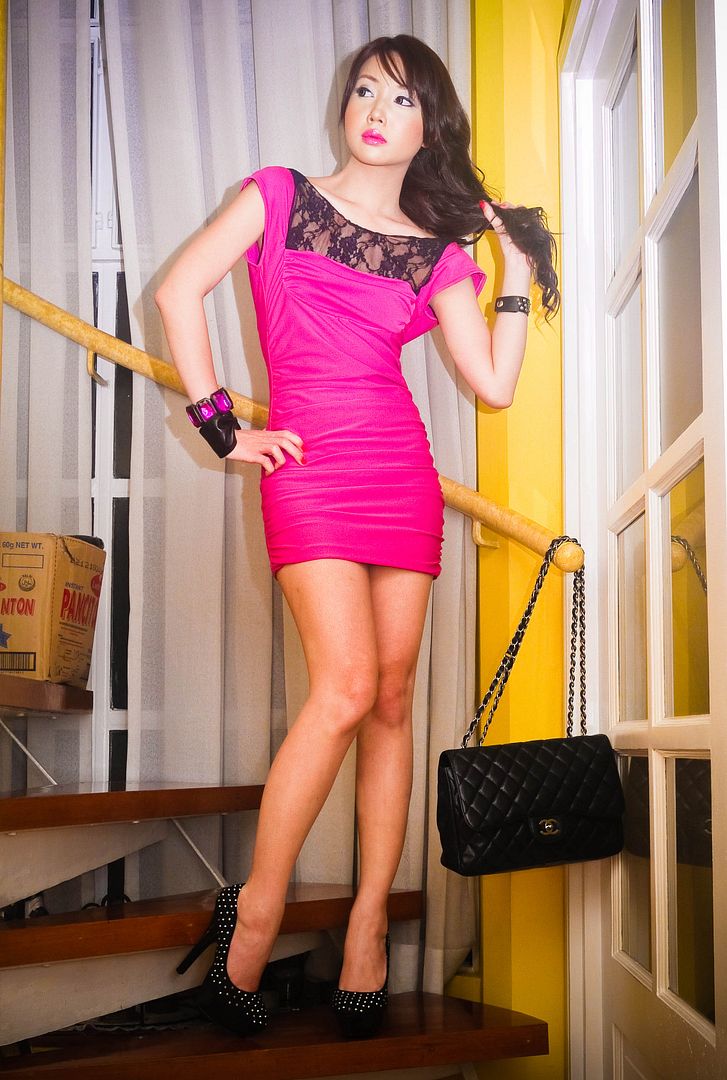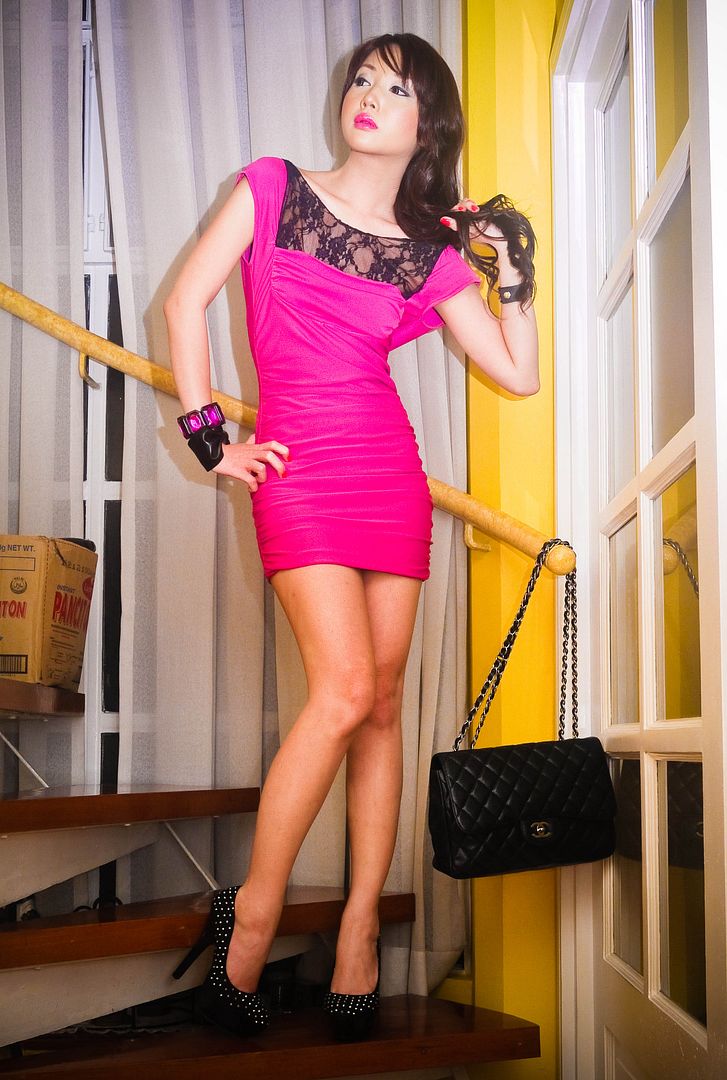 Sink the Pink. It's all the fashion.
Drink the drink, it's old-fashioned
Gimme water, gimme wine
Gonna show you a good time
Sink the pink
Sink the pink.

(Note: Pardon the Pancit Canton box that got included in the photo...my family has been handing out boxes and boxes of noodles as Christmas giveaways, my house has been flooded with 'em!)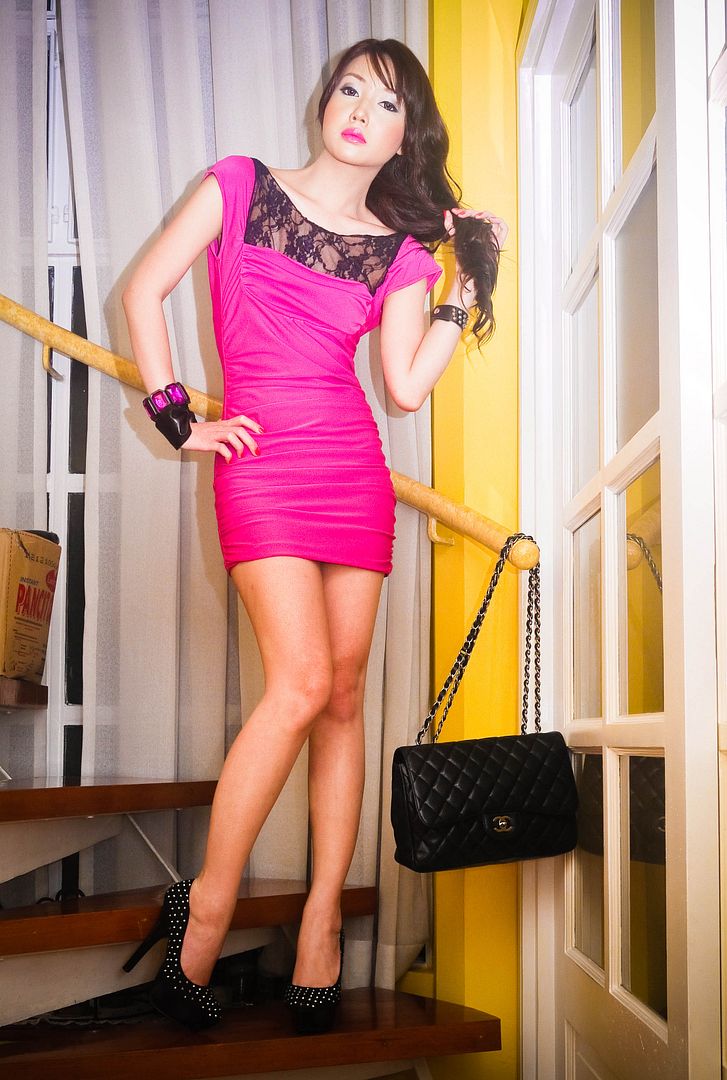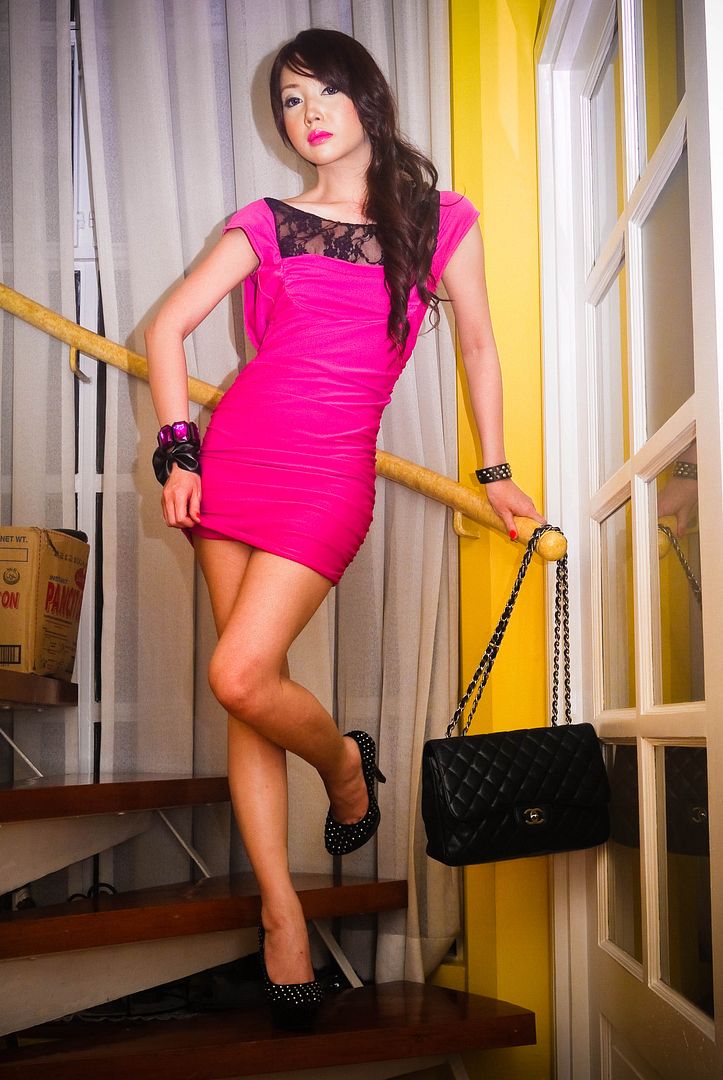 Dress: Alexis Lace Jersey Bodycon Dress from Glitterati
Purse: Chanel 2.55
Shoes: Michael Antonio Pumps
Got to love old school
AC/DC
thus the song inspired blog post.
At the end of the day, as much as I would rave about the little black dress for nights out, nothing beats a little pink dress to add classic girly-ness and charm to a Saturday night out. Add a bit of lace for drama, and the rest was history. This was my logic for wearing this super tiny pink dress to a friend's Christmas dinner turned into a night belonging to the hall of shame category as I tripped on my 6" heels spiked studded pumps and ended up with down on bended and wounded knees. Talk about taking
KILLER HEELS
to a whole new literal meaning.
Anyway, as most of you should know, this dress is named the "Alexis" dress and it is part of our new collection, Naughty or Nice from me and my bestfriend's store, Glitterati. It was inspired by a Temperley London creation and I absolutely adore the rave reviews from this dress.
(One of the most popular from the collection).
I contrasted the lace and pink with the legendary killer studded pumps and my favorite night out purse, my Chanel 2.55.
All in all it was a great night! Too bad I don't have photos of my HOLIDAZED Spirit. A great way to kick up the Holiday cheer. Christmas is coming so soon!
How was everyone's weekend?
xx
PS: Check out the Alexis dress on our fabulous model/ my brothers girlfriend,
Patricia Prieto
It comes in Pink, Blue, Orange and Purple too! (BTW!)
____________________________________________________