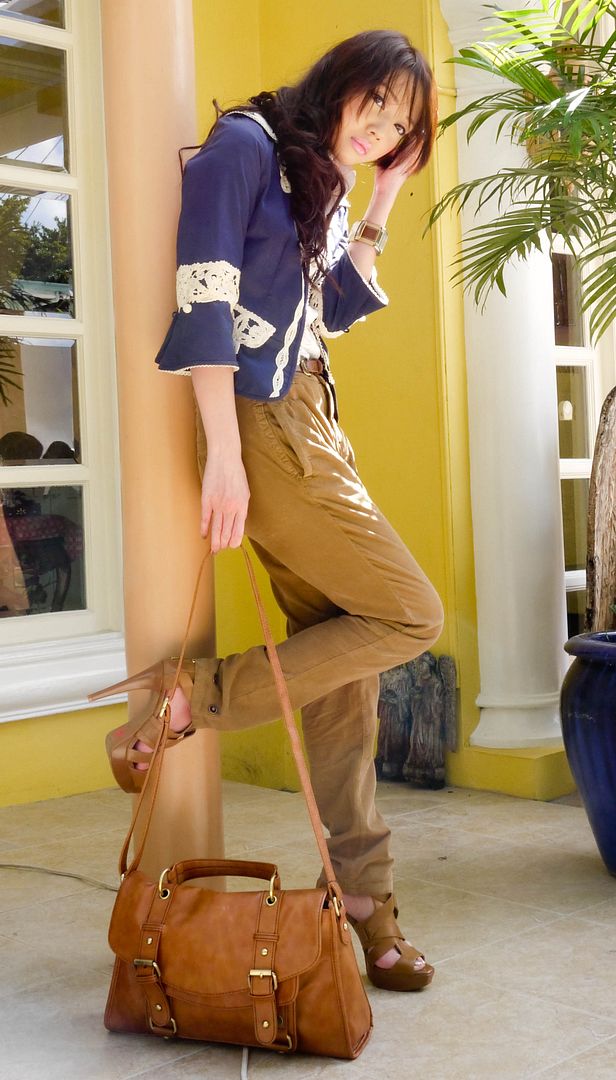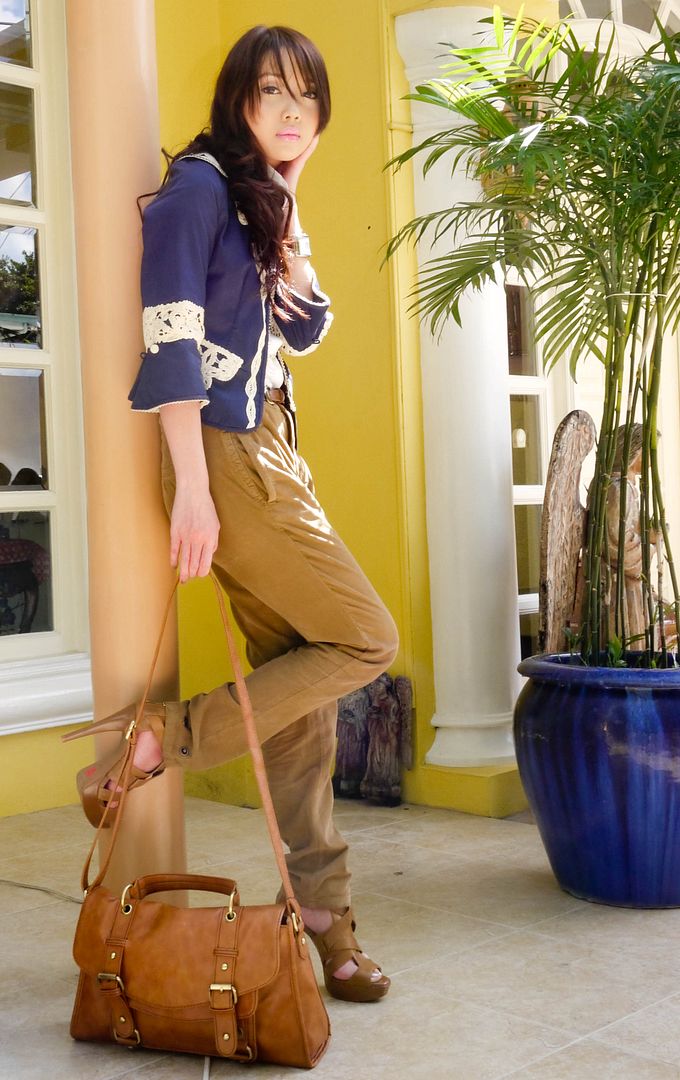 Blazer: Jessica
Corduroy Trousers: Mango
White Crisp Shirt: Tyler
Shoes: Zara
Bag: Topsh0p
Fall Into This.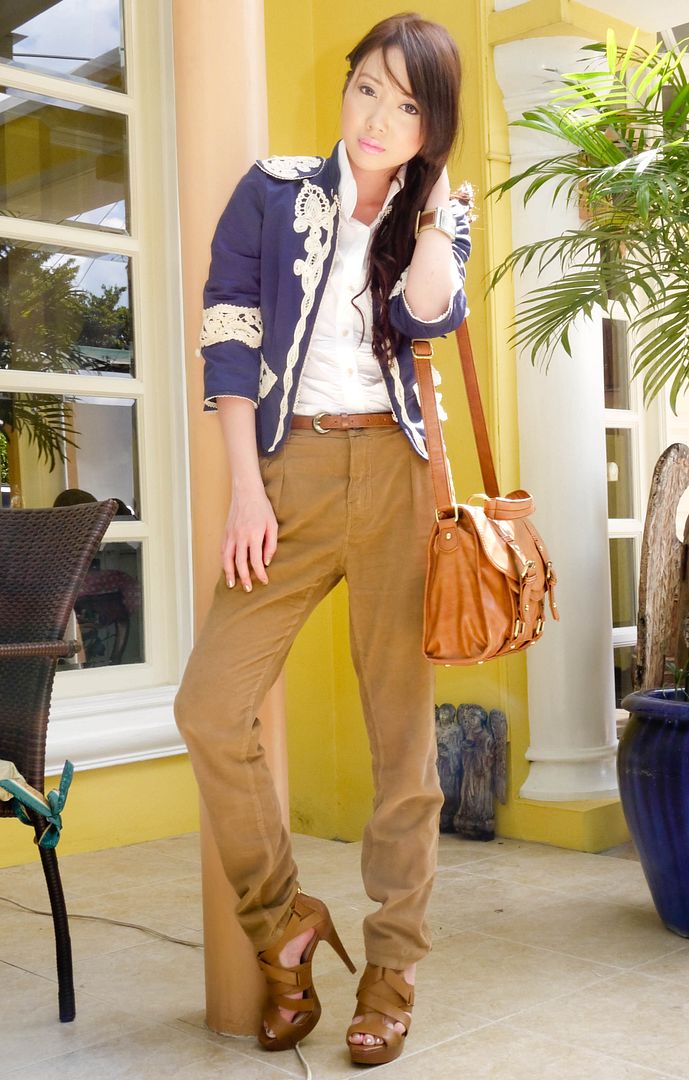 A take on my favorite fall 2010 trend which involves blue and camel. Ever since I saw Chloe's 2010 Fall campaign, I fell in love. It was such a refreshing comeback that camel, caramel and khaki made after the years and years of fall clothing marked by black, grays and purples. I was semi inspired by a spread I saw at the Zara store the other day while browsing and decided to incorporate the look with basic wardrobe staples I already had on my closet. It turned out quite equestrian, I think, but altogether it was a put together business casual look perfect for a day of errands and rushing back and forth to renew paperwork.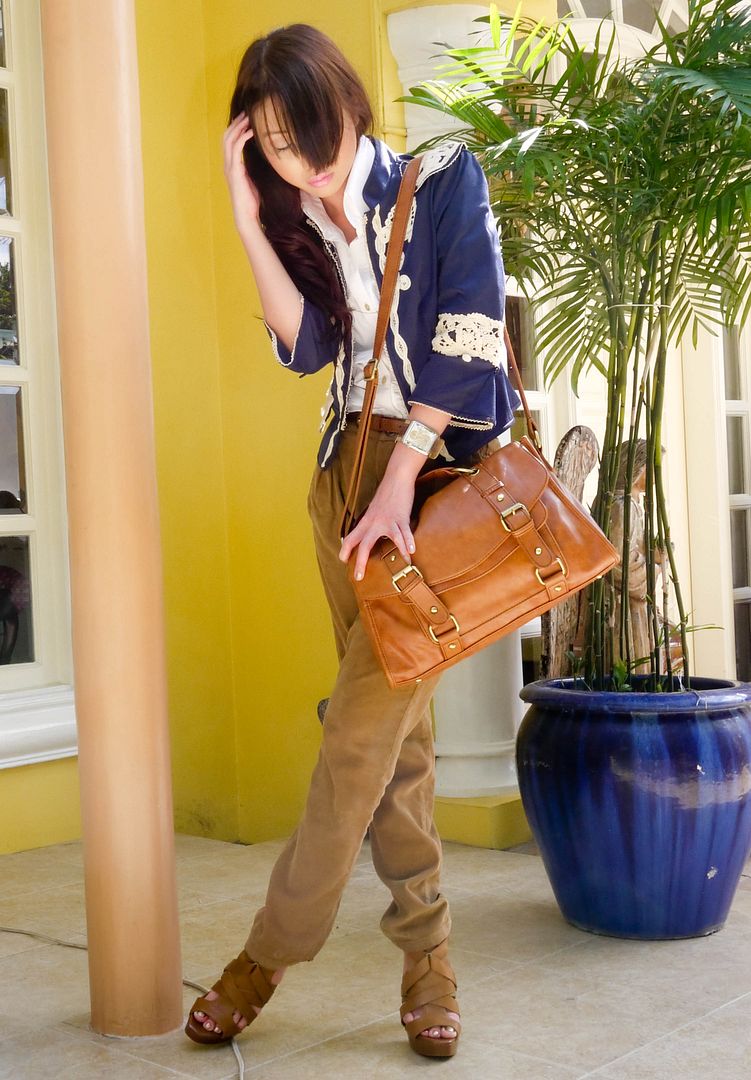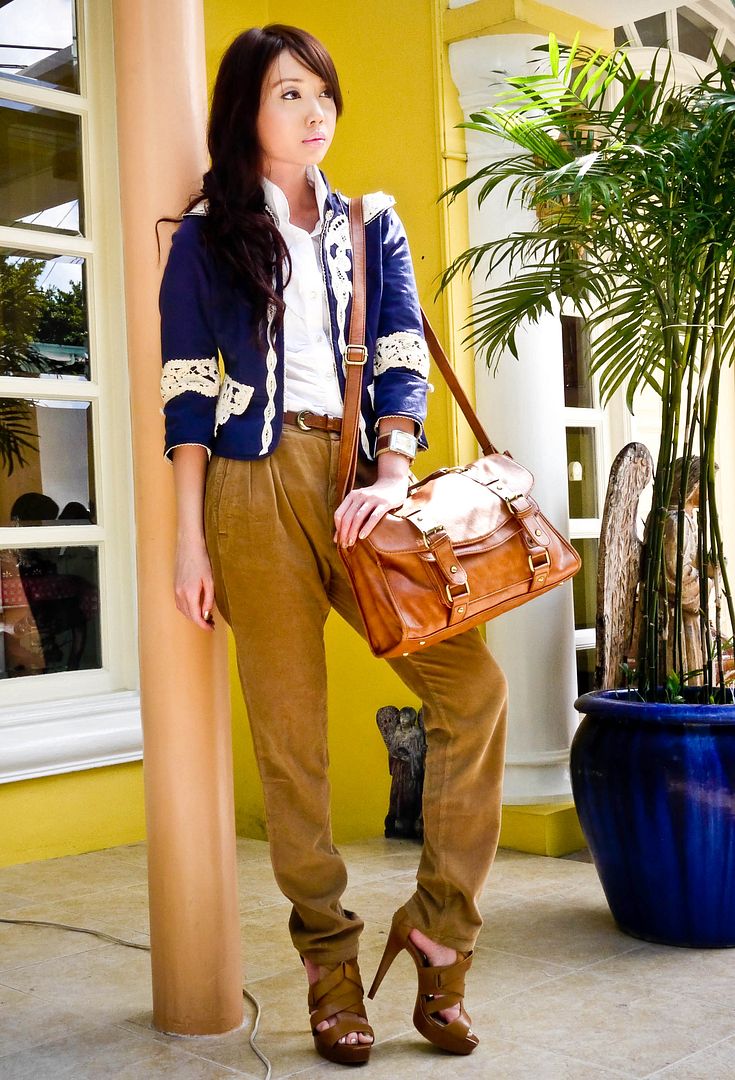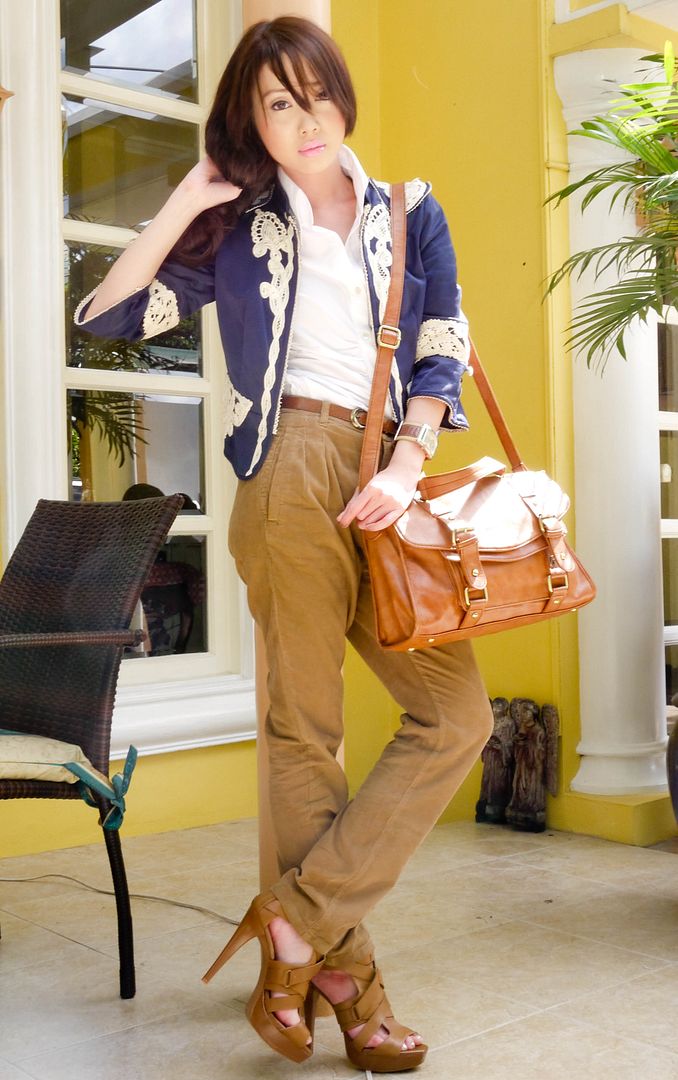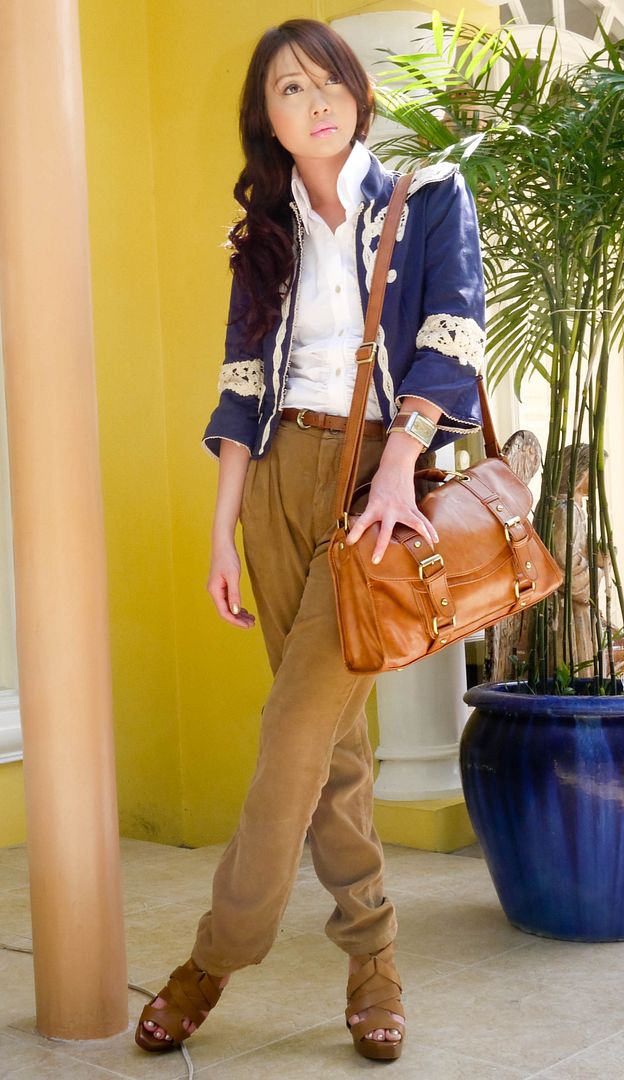 The blazer is a favorite of mine. I've worn it practically a dozen times already and I can't help but stop loving it. I rarely like blue but when I saw this about 3 years ago, I knew I had to have it and so far, I've been able to pair it with almost everything. I wore it this time with brown leather accessories and a pair of khaki brown trousers in corduroy fabric. Very different from the usual look I go for but I hope it worked!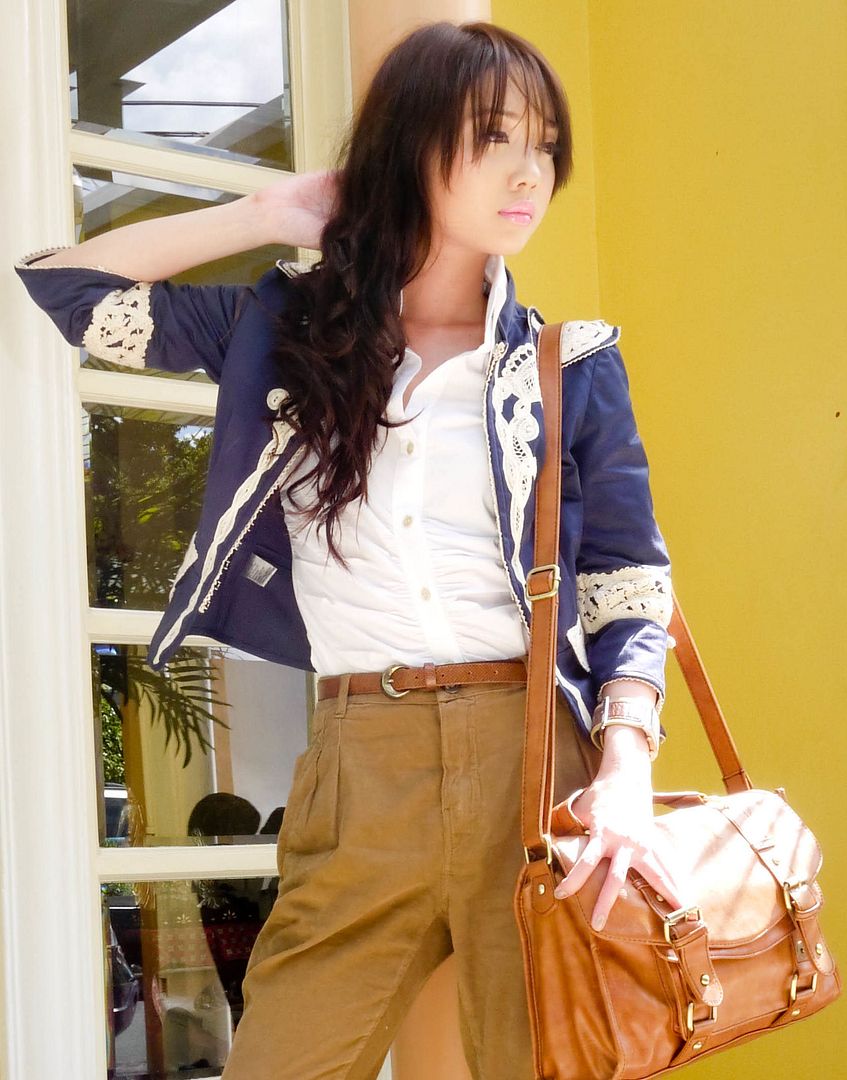 Mood board: The Fall 2010 Trend- CAMEL
(Source:
http://www.thefashionables.com/2010/03/camel-rules-the-fall-2010/
)
Desert sand, khaki and camel are the bespoke colorful trends of this fashion season. The biggest designers praise the power of these trends and gave us fashion shows with neutral and exotic palette.
Italy left us speechless with the latest trends, especially at the Max Mara fashion show in Milan. The famous brand gave us requisite camel overcoats and they suddenly turn out to be the hit of the 2010 fall season.
The French best companies Hermes and Chloe were also affected by the camel trend, because their latest jackets and skirts were related to camel and all its varieties.
Calvin Klein offered a show with khaki trousers, camel coats and shirts in neutral tones. The desert sand colors, also known as safari trend, are major part of H&M fashion creation this year.
In case you want to add something really modern in your wardrobe this season, try velvet in desert sand or earth yellow.
Don't miss out to purchase the latest camel accessories, such as belts and bags, especially impressive in the Phillip Lim latest fashion collection.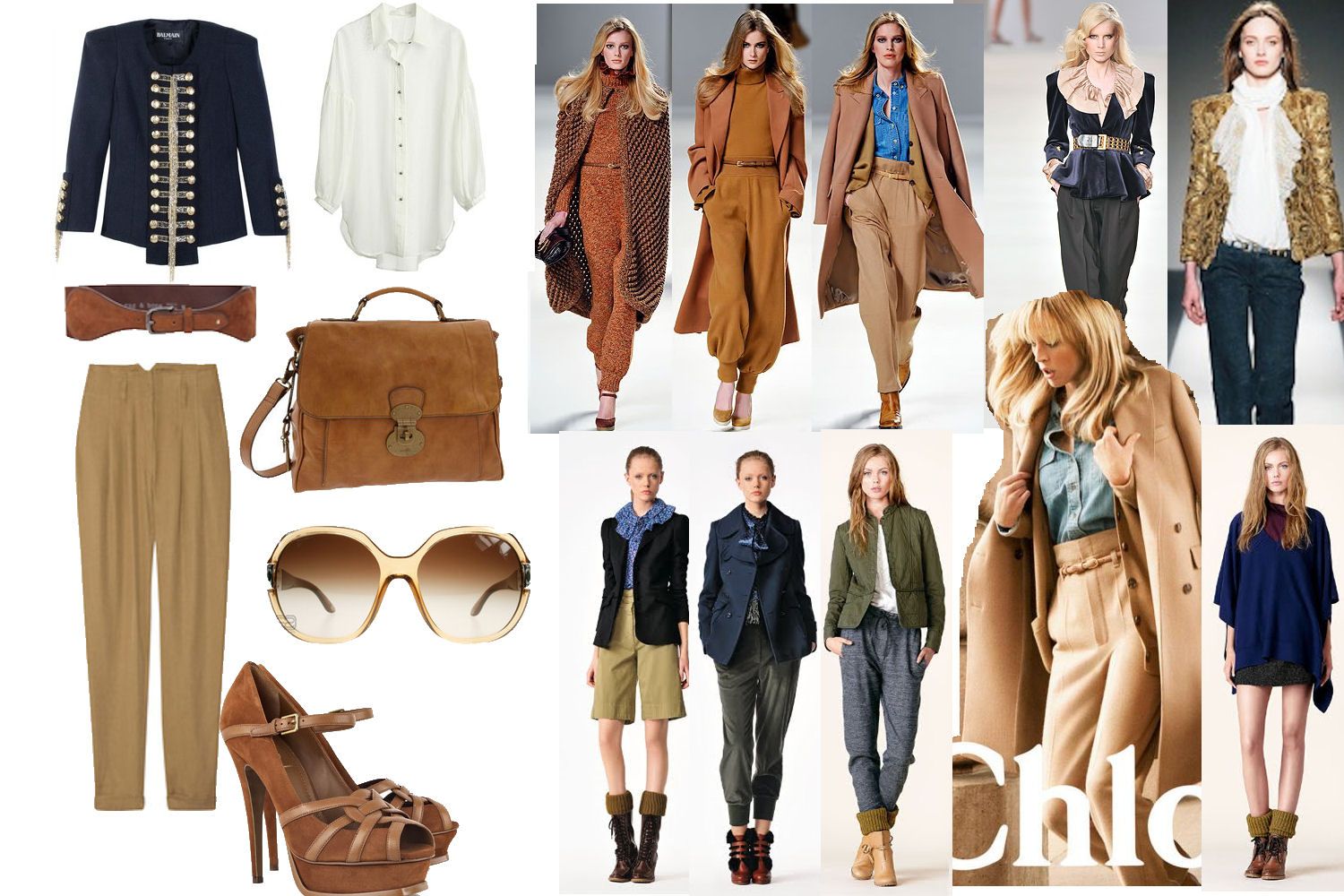 ____________________________________________________