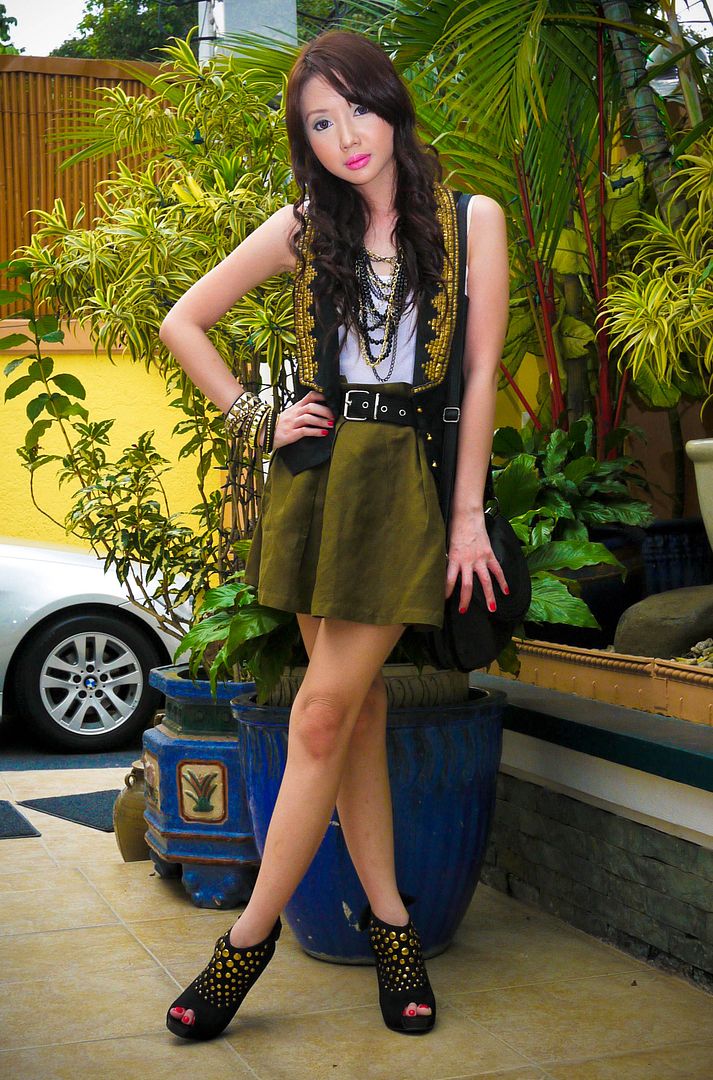 Vest: Zara
Skirt: Forever 21
Shoes: Steve Madden
Purse: Zara
Necklace: Glitterati
Bangles: Assorted


Military meets Marrakesh.
Wore this to a LONG and TIRING workday as I had to run errands and work to the max as we released our new collection, "Naughty or Nice" over at our store. I wanted to play with the military trend with a spin on bohemian thus the army green skirt paired with a studded very boho Marrakesh-ish vest I got from Zara 3 years ago. It is still my favorite piece despite the fact some studs already fell off and such a major find/ investment since I've worn it so many times already.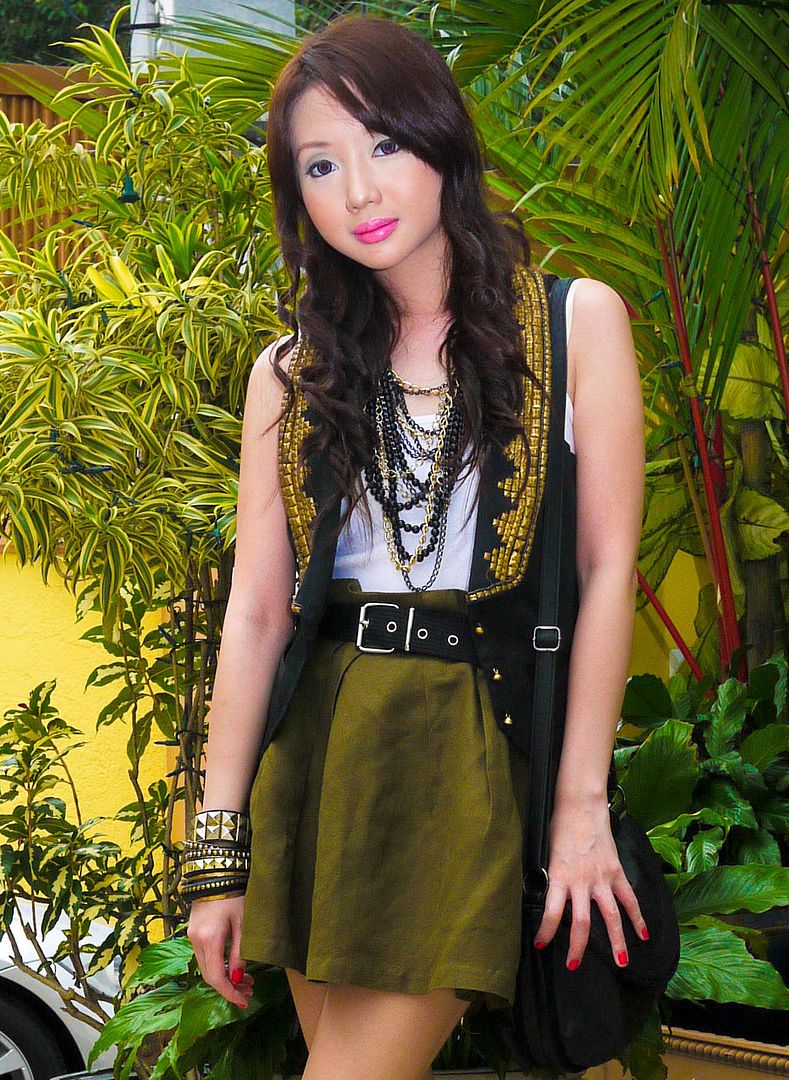 Great outfit choice for what was generally a sunny day! Best part was: I got to transition in this outfit from day to night as I had no more time to change. It was quite chaotic but I am happy with the turnout. Thanks for the support guys! And if you have yet to check it out, go to our site. You won't regret it!
____________________________________________________