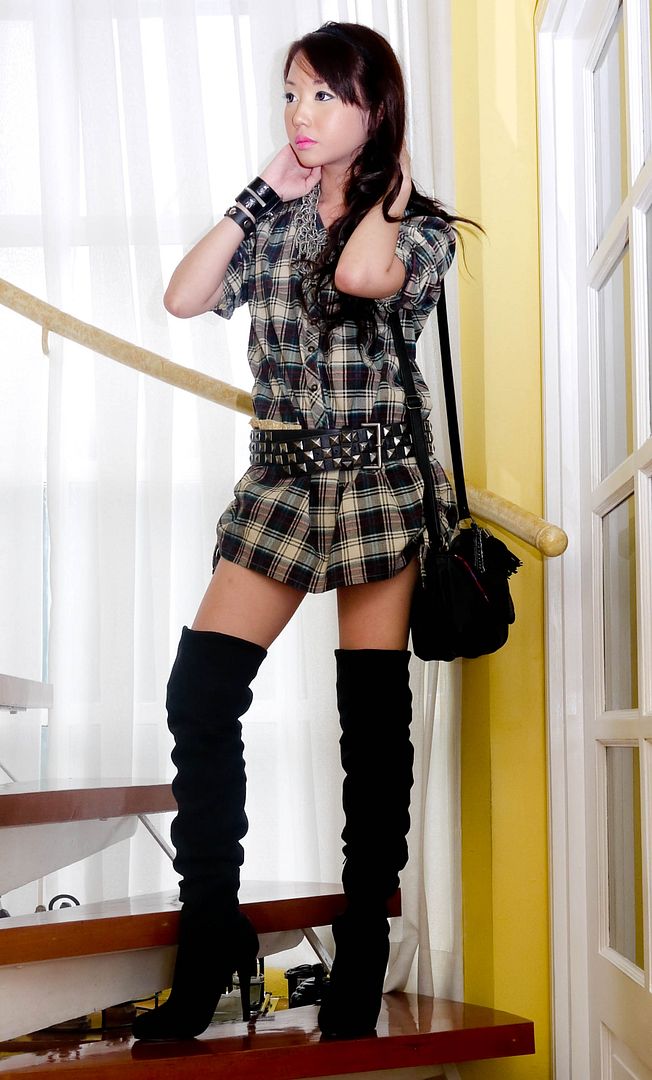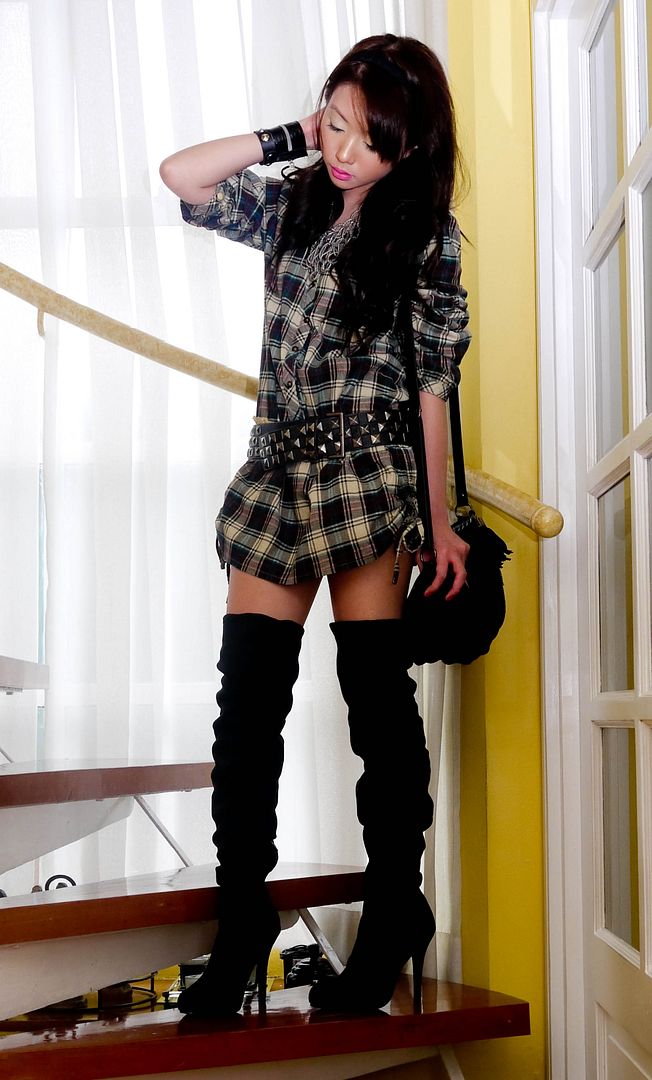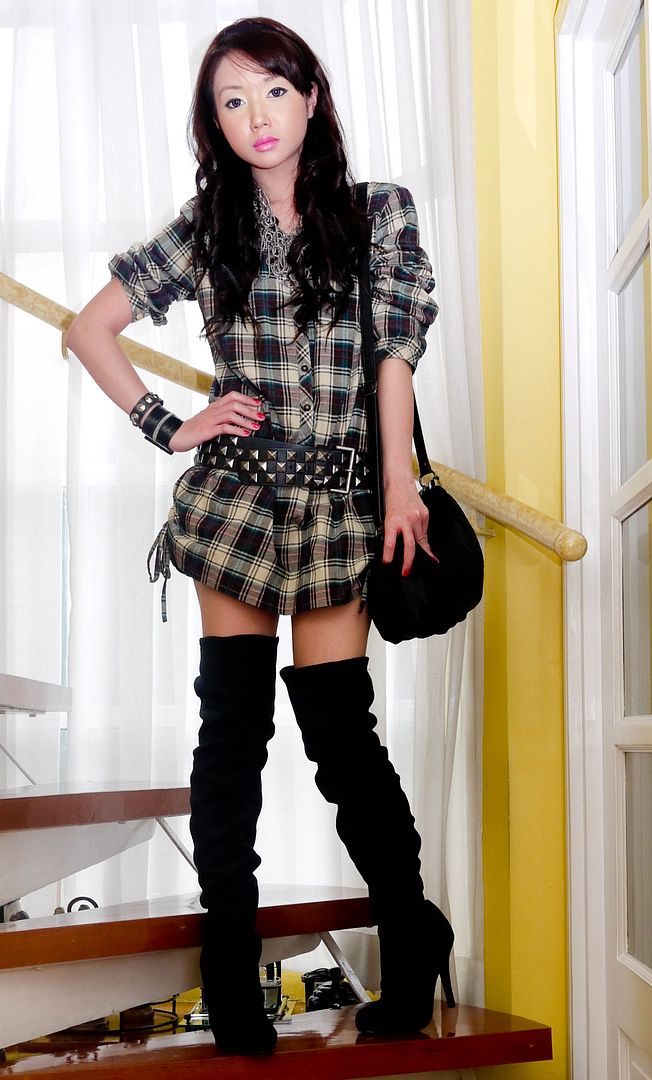 December 30,2010 Outfit.
Shirt (used as dress): Love Vintage
Studded belt: Zara
Boots: Online
Purse: Zara
Necklace: Glitterati

It was a rainy day and what better way to brave the wet weather? By whipping out those thigh high boots you've always had but rarely got to wear and strutting it. I never thought I'd be as ecstatic as I was that afternoon when I had to go out and it was pouring (I am perpetually in praise of the sun and seriously hate typhoon season/ cold temperature)... but for the chance to wear these boots, I was practically jumping for joy. Sorry for being superficial and easily swayed like that.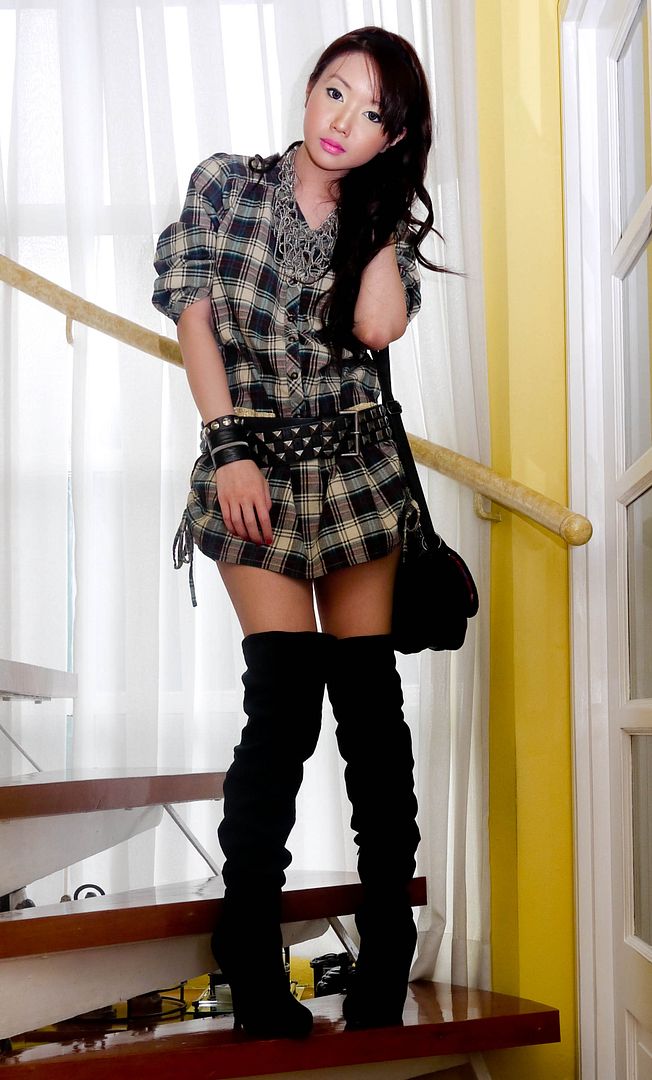 Spent the day with good friends and basically relished what was left of 2010, which officially is over! I cannot wait to post my New Year's Eve dress and share that with you all! Happy New Year. xx
____________________________________________________