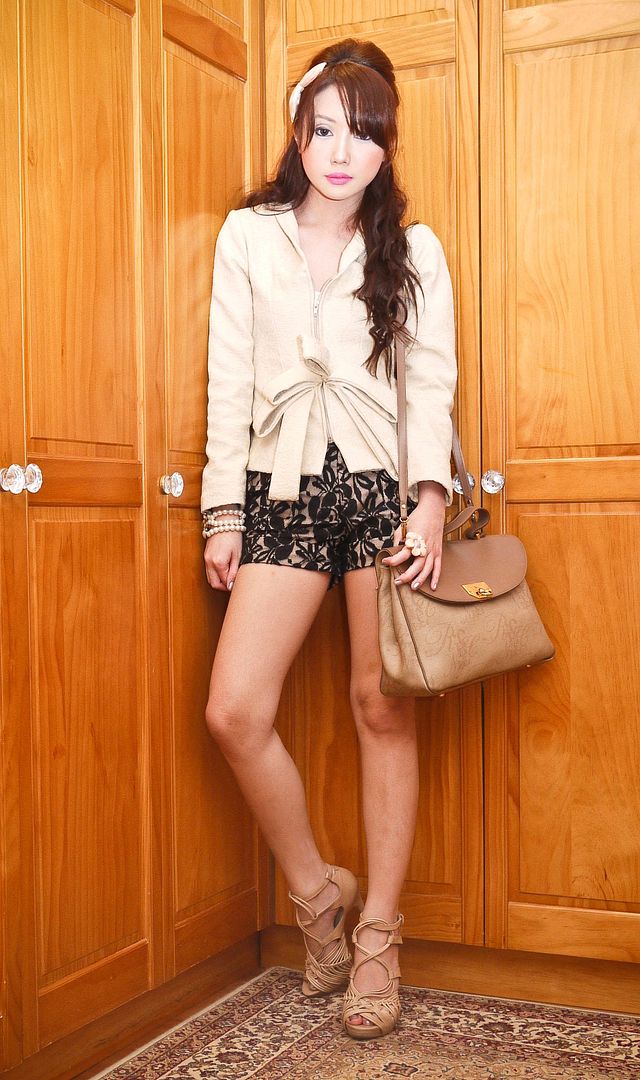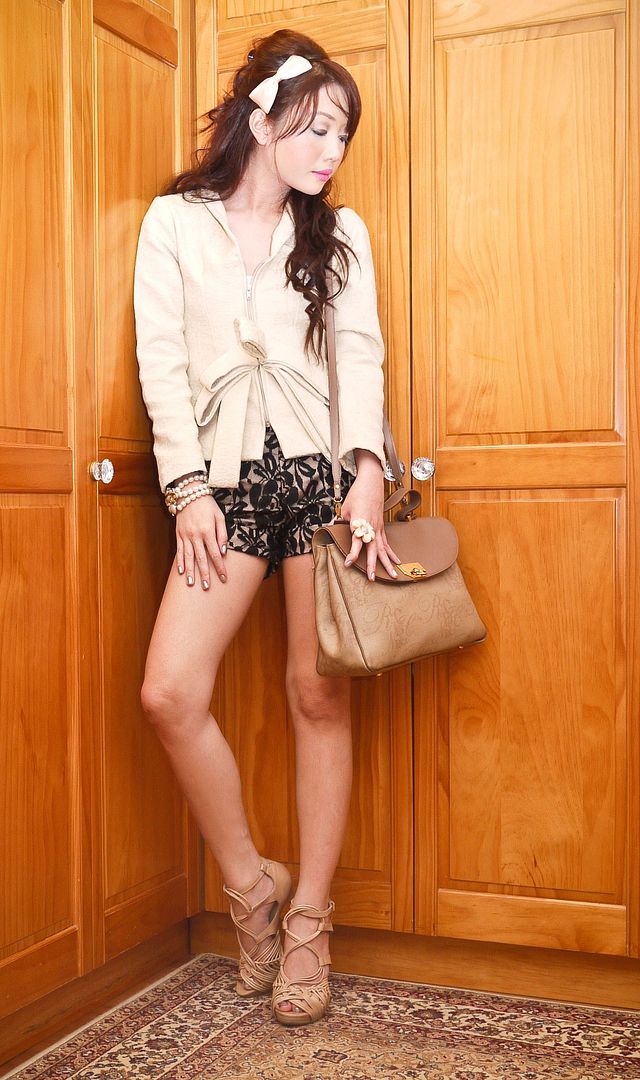 Lace, bows and brocade.
Blazer: Antoinette Blazer by Glitterati
Shorts: Ava Lace Shorts by Glitterati
Shoes: Topshop
Purse: Nina Ricci
I entitled the blog entry as such as the blazer (which is part of my brand's new line) is named Antoinette... and who can ever forget the "Let them eat cake" quotation she has been quite infamous for. The design of the blazer was inspired by a Marchesa creation which I adored instantly when I saw it on Blake Lively when she wore it for an event. I decided to style it exactly as how we styled it in our shoot, on our model and fellow woo girl, Patricia. Wore this to run errands and some Maid of Honor duties for my sister's wedding this coming May! I am so excited!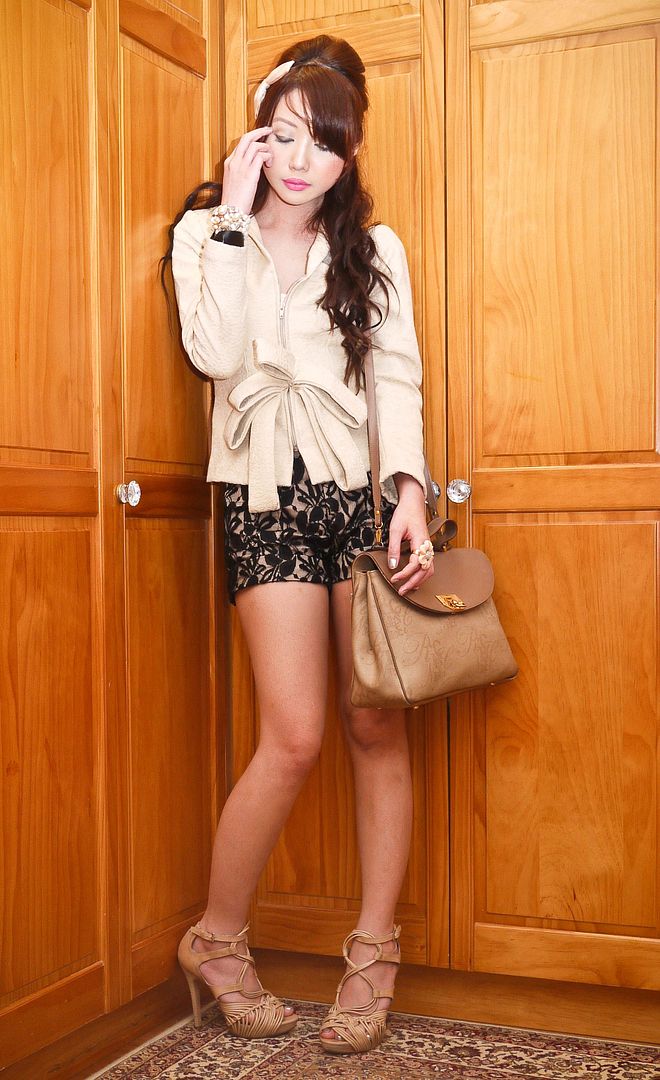 xx
Visit my CHICTOPIA at
http://www.chictopia.com/joannaladrido
SHOP THE PIECES IN THIS LOOK at:
"GLITTERATI"
Best part of the day: BFF Bonding over at my room.... And captured random moments of our "TALK"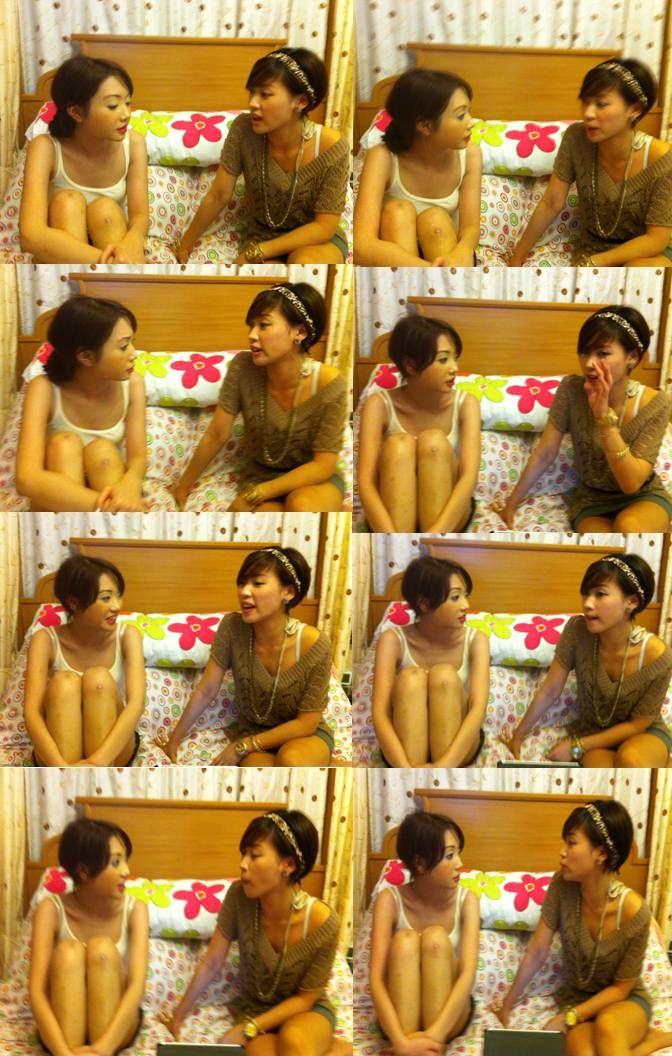 Blah. Blah. Blah. Can you feel the intensity of our conversation? Haha.
I love that my bed is four poster.... the most recent makeover has made it quite GOLD (almost like King Midas touched it hardcore...) I think I have a major Victorian explosion going on here...
The blazer, as modeled by my FRIEND and fellow WOO Girl, Patricia, was just too precious to not make.
It was almost totally inspired by Marchesa's bow detail blazer... Blake Lively rocked it so well... Had to have it and share it...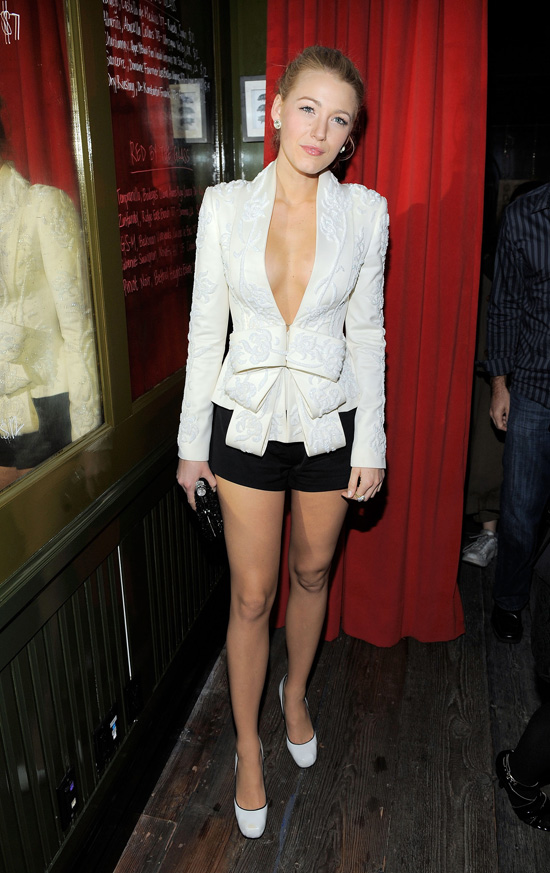 ____________________________________________________