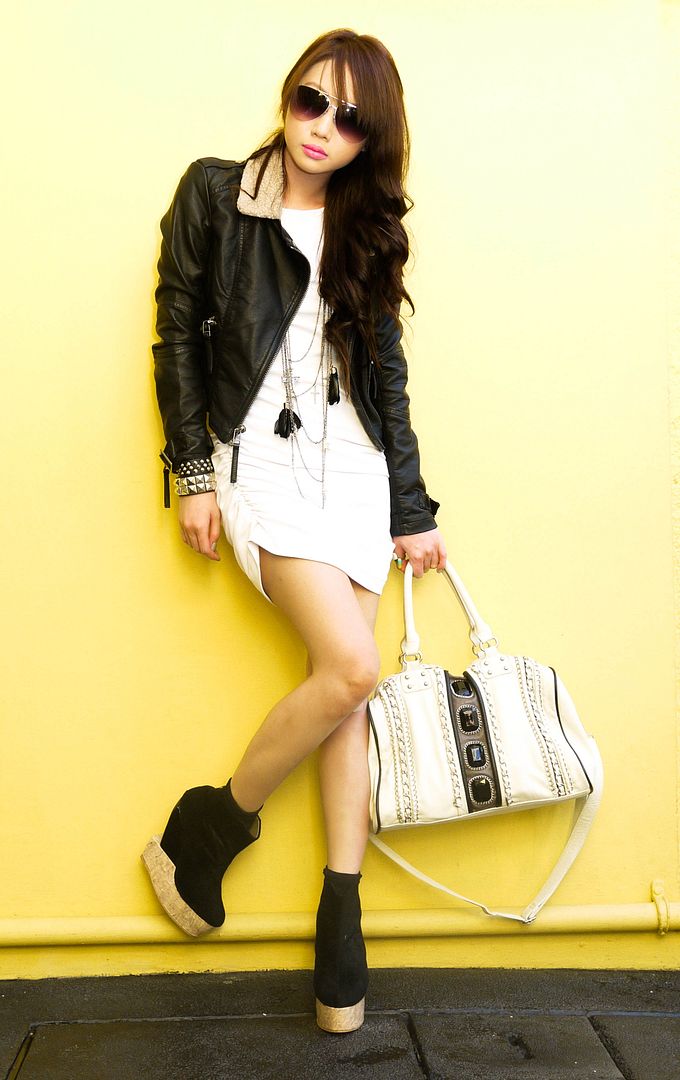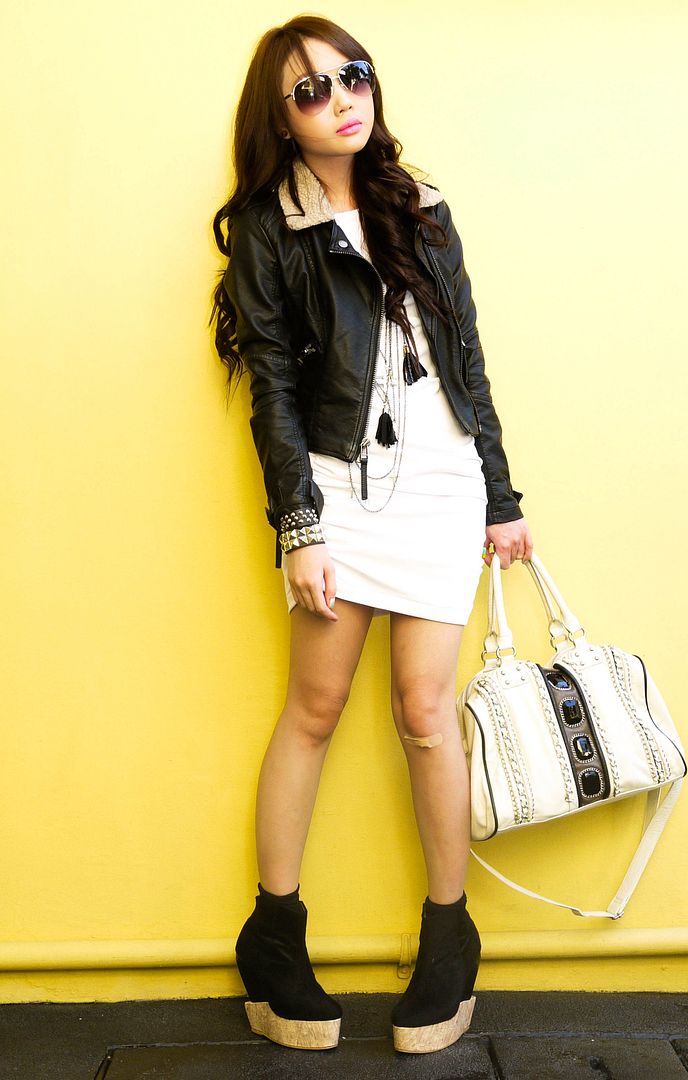 I had enough of my pastel ivory and white girly girl look and I decided to go for chains and leather on a very busy and eventful Tuesday. First agenda was to run errands around to banks since I somehow misplaced my cards last New Year's. From there, proceeded to the store to do inventory and to clean up the post new year dust from all the firecrackers... White seemed to not be a good dress color choice for such chore but thankfully, I came out the whole ordeal unscathed and still pristine. Then headed off to my weekly family espresso Tuesdate at Rockwell and capped off the night with a Bubbly Tuesday at Podium. Wheew, talk about fully booked for the day!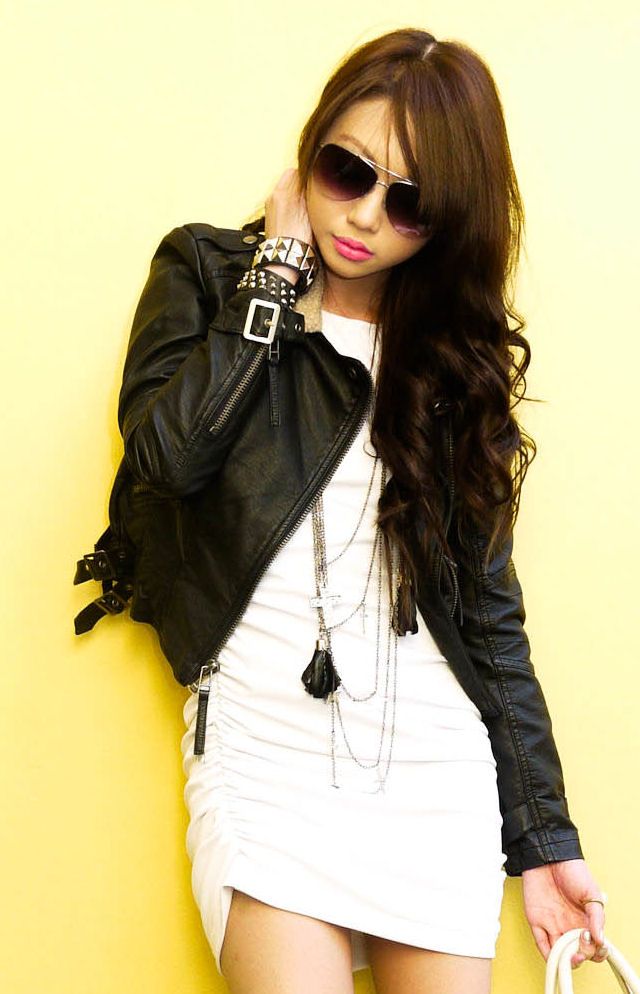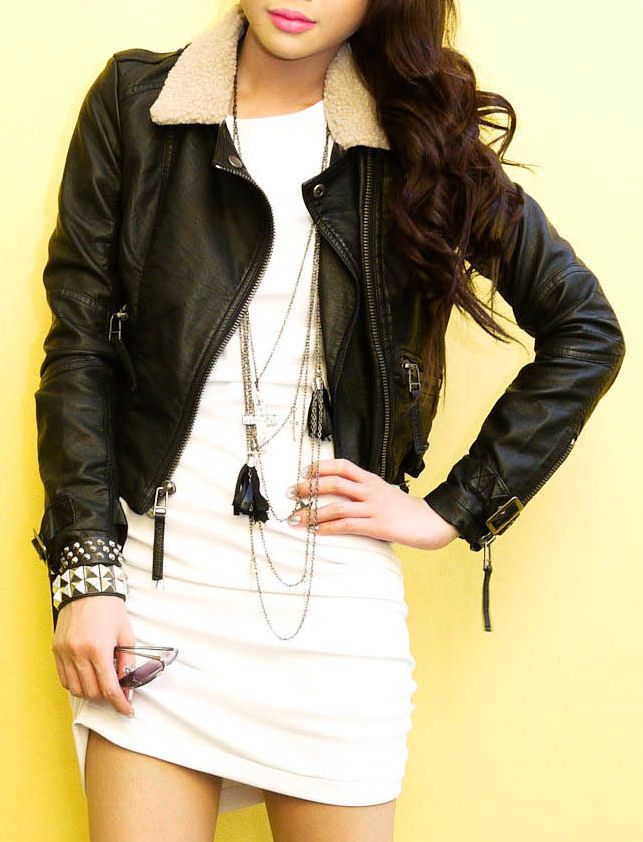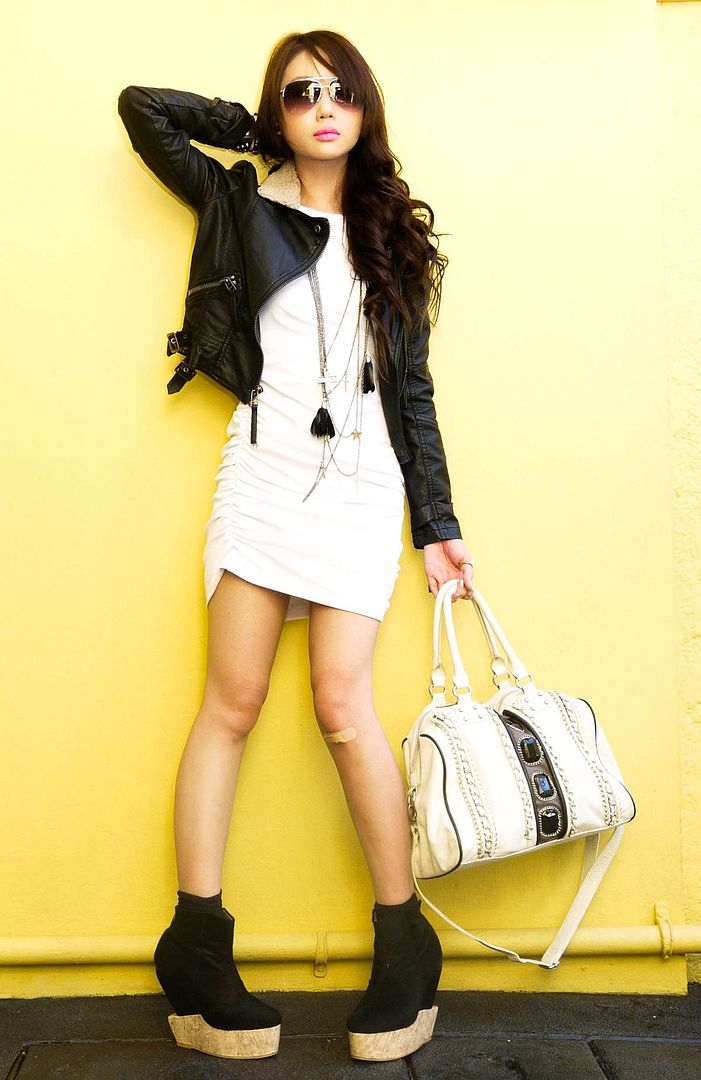 Anyway, to get through the day, I layered a leather jacket with a fur/ wool shearling collar detail over my ruched white shift dress. I called it biker chic but apparently it was more aviator inspired (in hindsight) especially with the eyewear I wore for the day. Highlight accessory: My Soule Phenomenon wedged boots and a special gift from my cousin, a one of a kind necklace I definitely adore from her store, Ruckus (she designs these and handcrafts these btw!) You can shop and check out her pieces at RUCKUS,
http://ruckusaccessories.multiply.com/
I call dibs on her next collection which will be explosive as she will be using real bullets as ornaments. Can't wait!!!!
Get the look: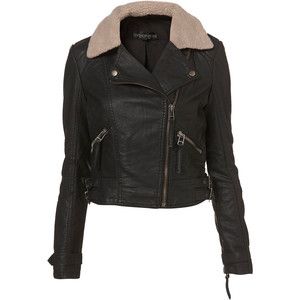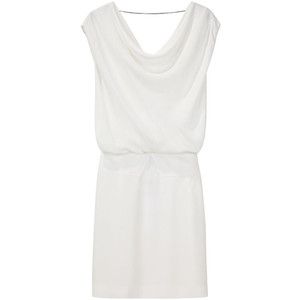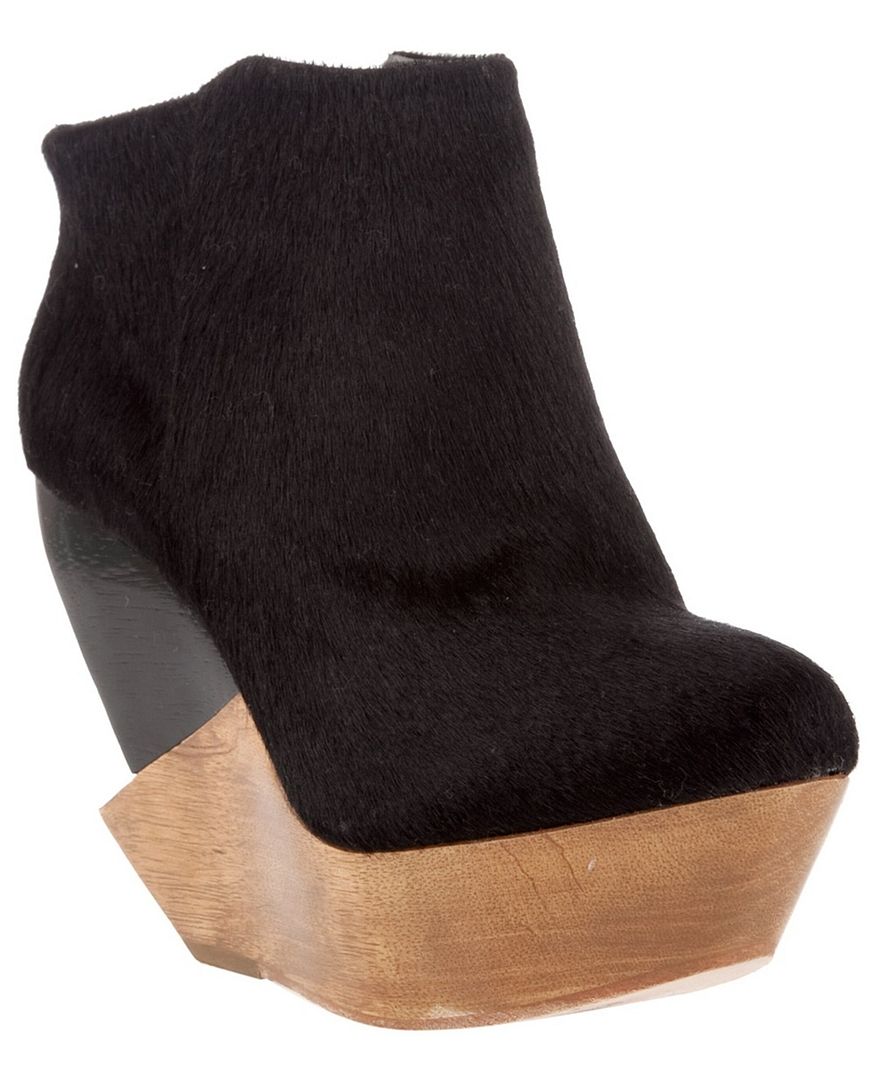 _________________________________________________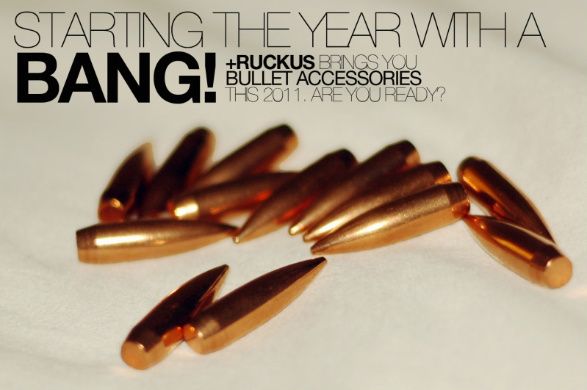 Shameless Plugging but I love my cousin for sponsoring me:
VISIT RUCKUS ACCESSORIES at
http://ruckusaccessories.multiply.com/
Shop for the Andre Shoes at SOULE PHENOMENON
(
http://gladztolove.multiply.com
or at Graxie, Rockwell)
____________________________________________________
Here are some photos from Borough and with my next day BFF bonding day with my bestfriend, Nina...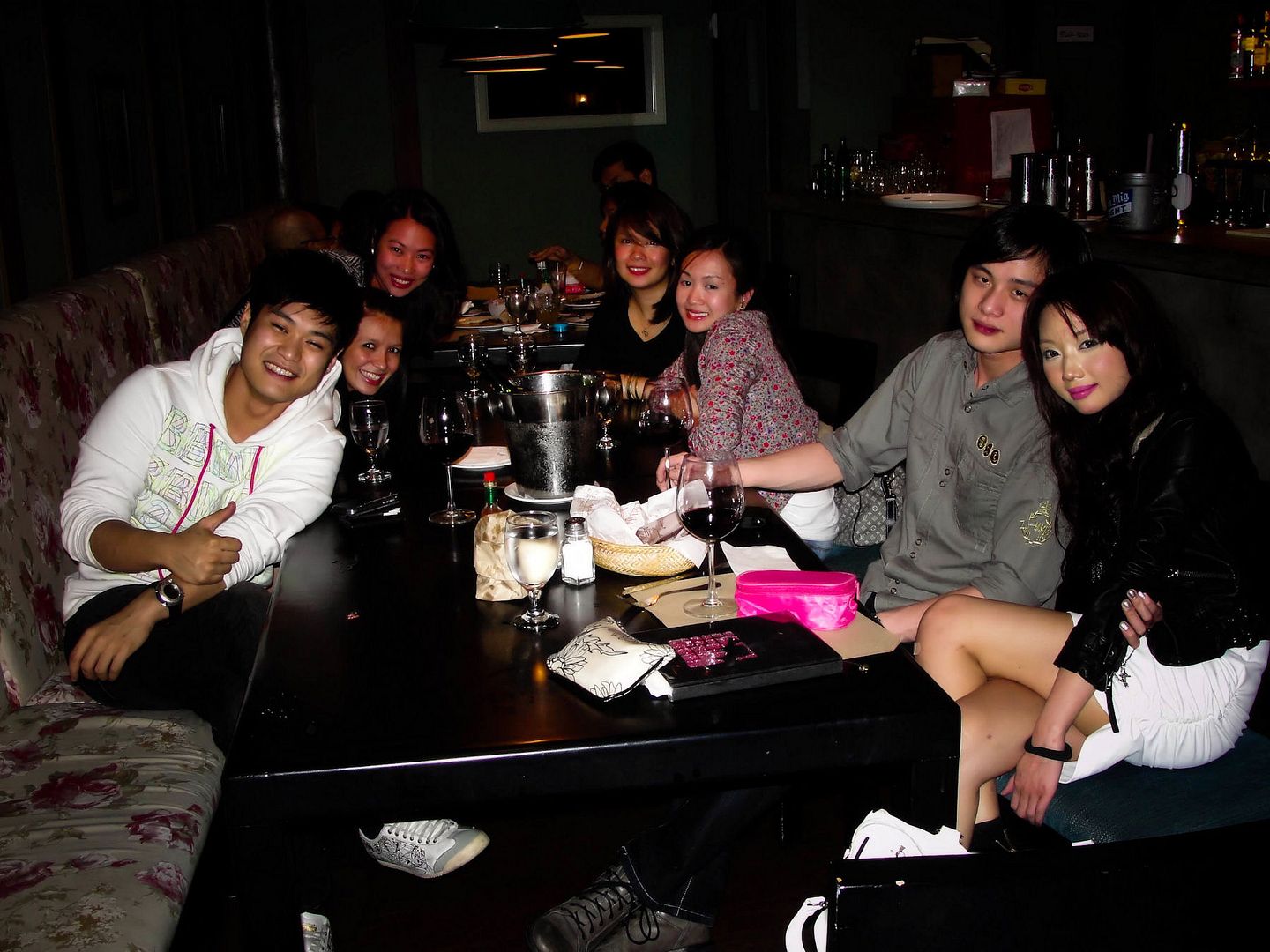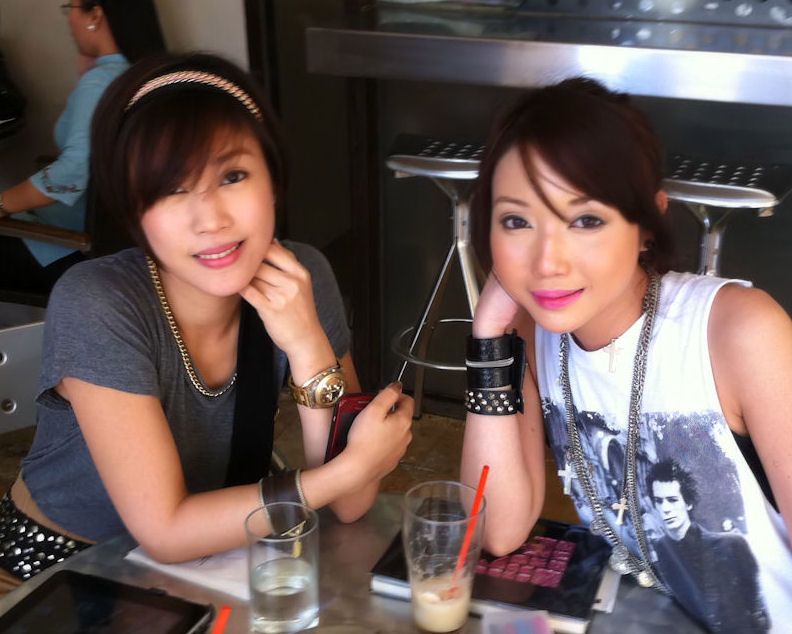 _________________________________________

Shout out to Daphne Benosa for featuring me in her fave bloggers list.
Visit her blog at
http://daphnebenosa.com/?page_id=304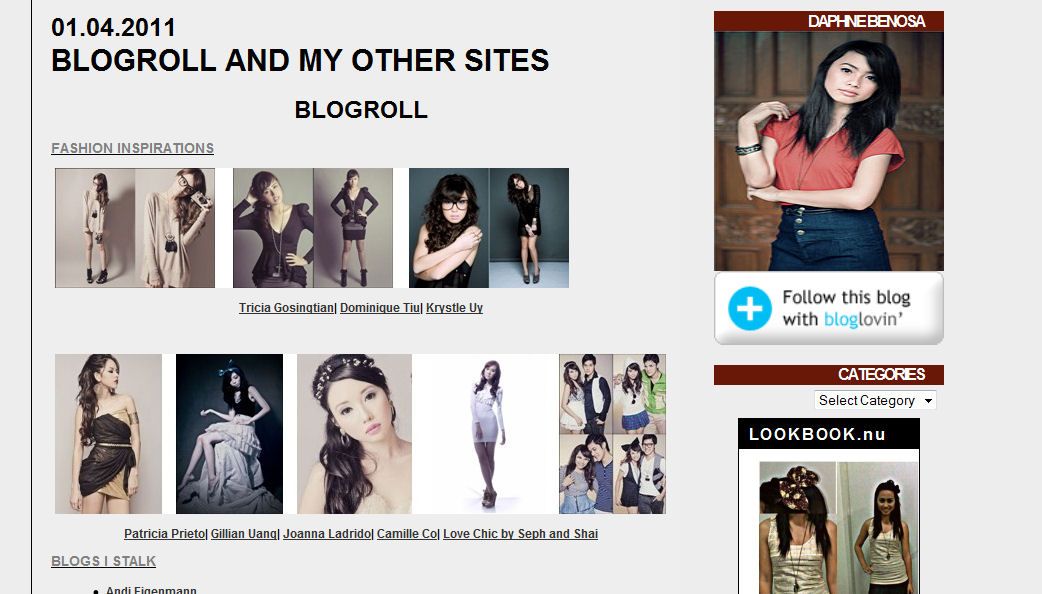 ____________________________________________________