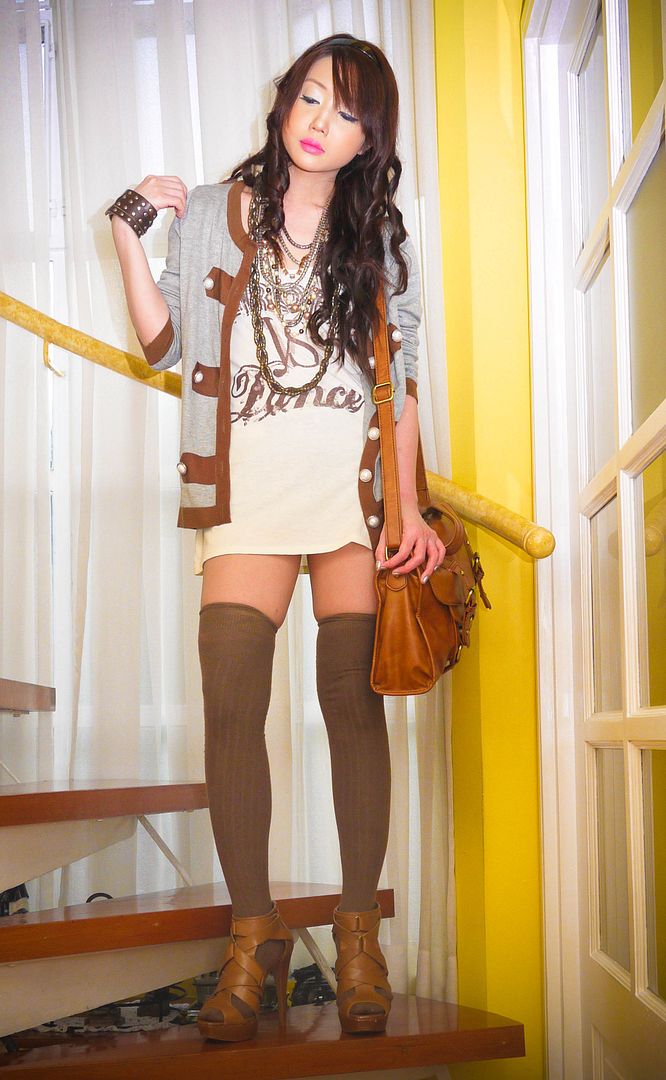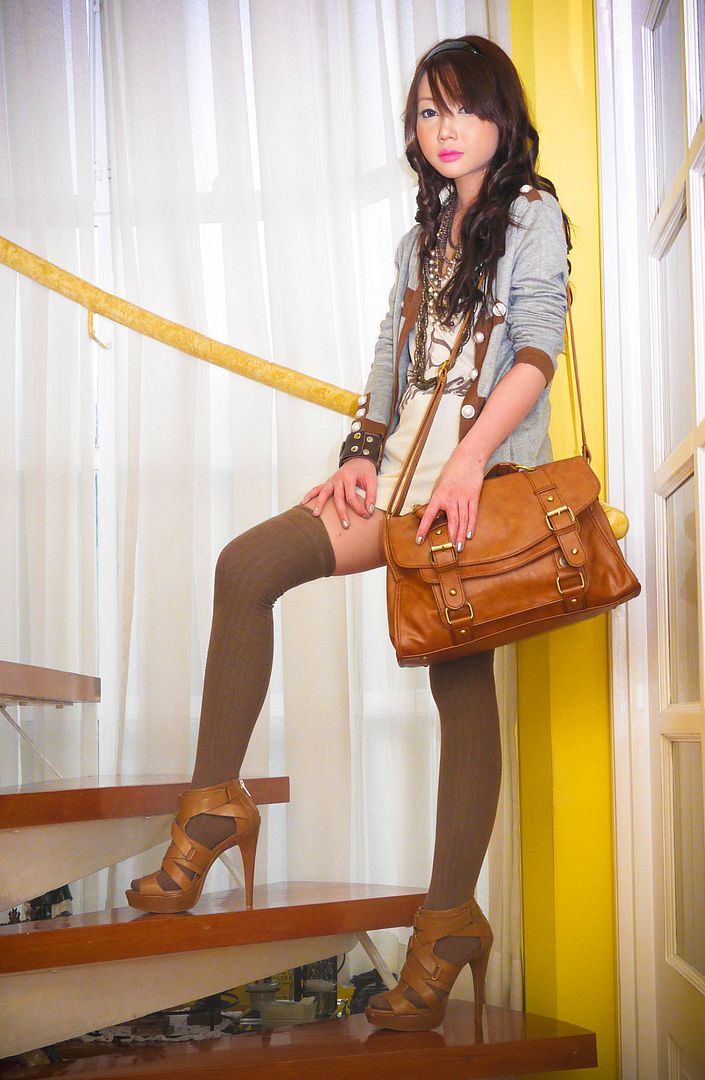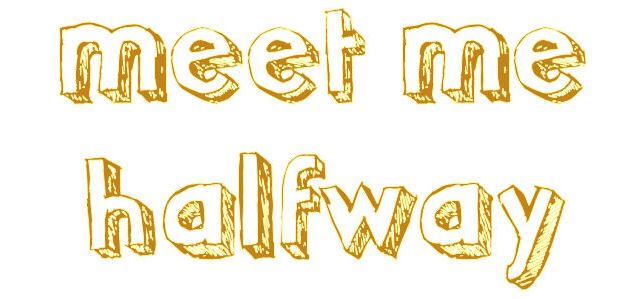 Music vs. Dance
Top (used as dress): Zara
Knit thigh high socks: Topshop
Shoes: Zara
Purse: Topshop
Necklaces: Assorted
It was another very busy day. I had to run around to do errands and then had to head on to a quick trip to Rockwell for the Zara Sale which officially started that day. The lines were intense and there were quite awesome finds there but I was quite disappointed to see how some of my unworn purchases were practically 50% off. I made a mental note to myself to never save clothes and wear what I buy ASAP to avoid such disappointment. I guess I'm the kind of girl who buys stuff and saves it for a specific occasion that does not come before SALE season hits.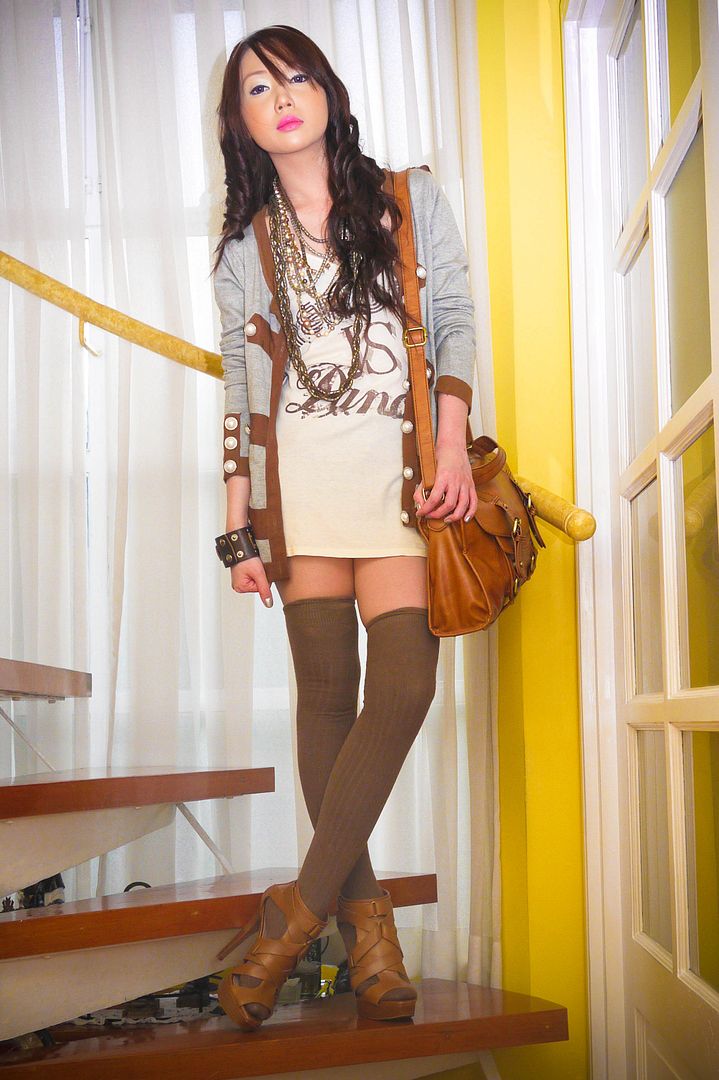 I wore this long top/ tunic which caused my mom's instant reaction to be: "Are you wearing shorts under that?" Naturally I was since exhibitionist isn't really a trait of mine. The reason for this outfit revolved around the socks. I had recently purchased thigh high knit socks from Topshop in gray, brown and beige. I noticed some bruises on my upper leg that I had to seriously coverup and since I was quite hesitant to wear pants, I went for said thigh high socks. It did work quite marvelously to cover up without being too out there.
xx
_______________________________________________________
SHOUT OUT:
Glitterati will be at The SuperSale Bazaar this weekend, January 14-16,2010 where our pcs. will be on SALE along with other fabulous brands, up t0 70% off. See you there.
(For 20% off on entrance, print this flier!)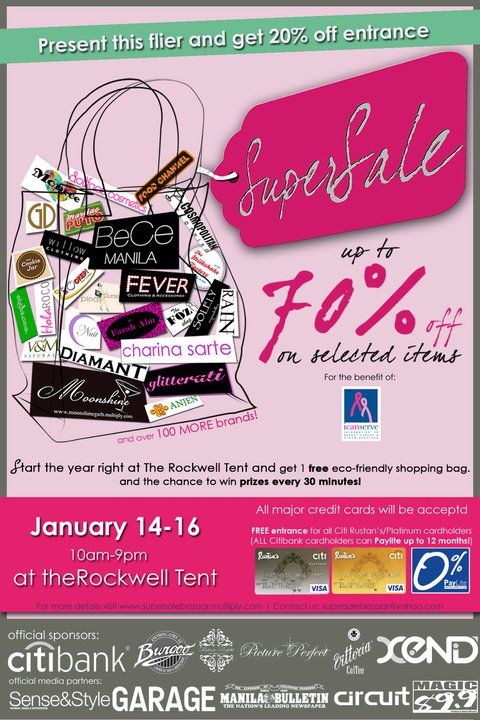 Glitterati: In Focus at Manila Street Style.
Thanks for the wonderful crew behind the site for this feature article! Such an honor!
Click link to read FULL article:
http://www.manilastreetstyle.com/glitterati-shop
____________________________________________________