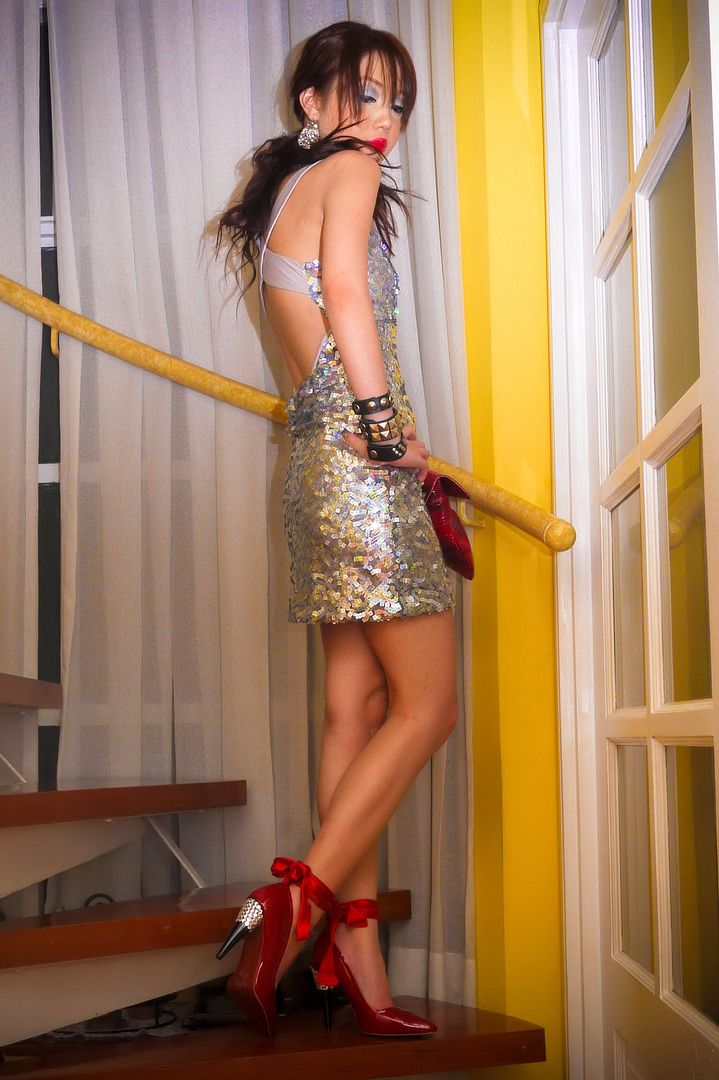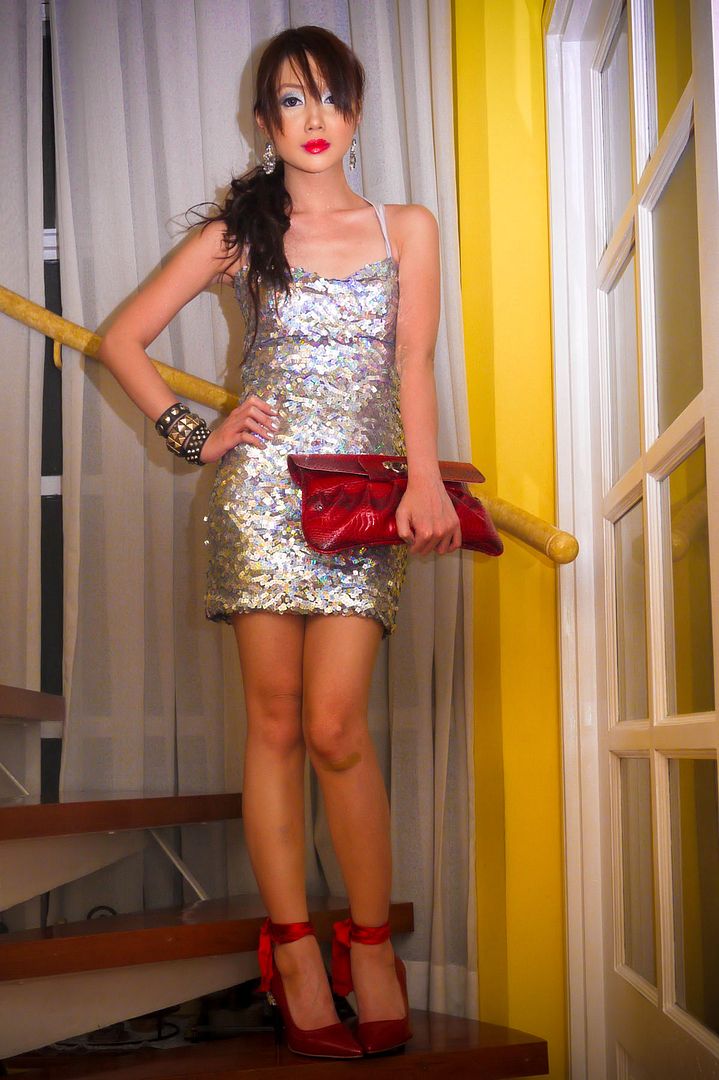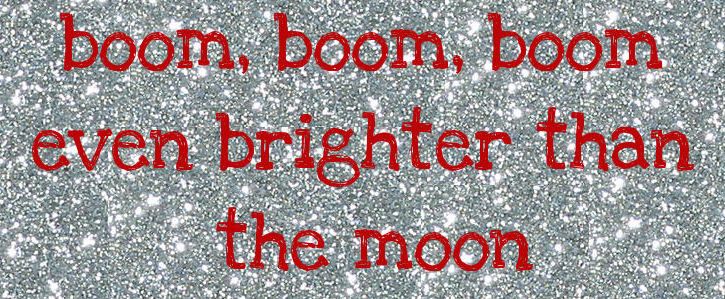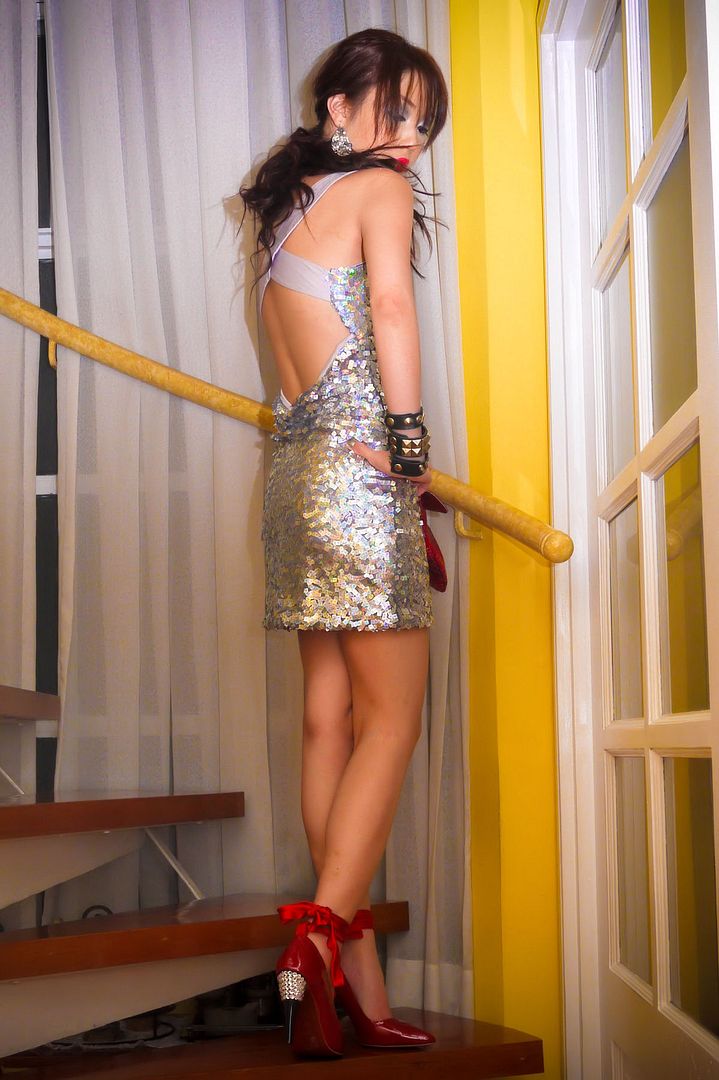 In true New Year tradition, i decided to sparkle and shine my way through the holiday like a shiny disco ball as I bid farewell to a so-so 2010 and welcome a glittery and definitely sparkly 2011. It was the perfect night to go all out and I did, in this one of a kind fully sequined silver backless dress which I designed for my brand, Glitterati. It's not out though for retail sale. I must admit I was quite worried that the flash might bounce off the very flash (mirror like) dress but thank God it didn't! I contrasted all the shimmer with a pair of patent red Lanvin X H&M pumps (with a cute crystal detail on the heel) and a python clutch bag. Kept everything minimal: the dress was accessory enough!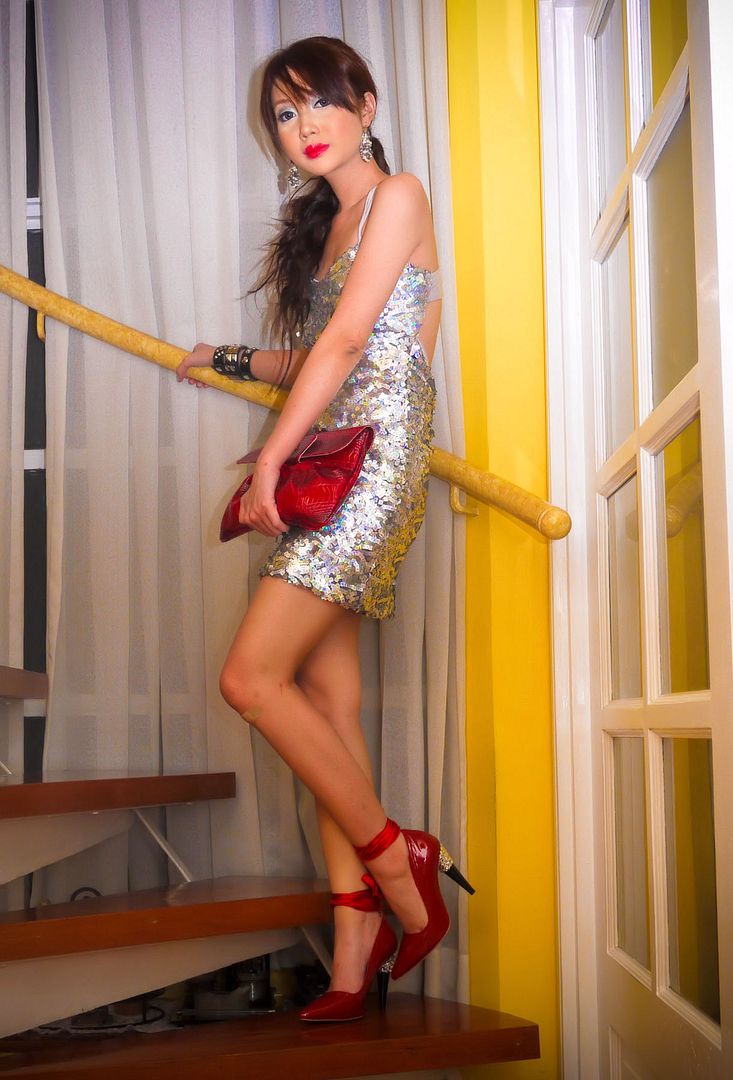 Wore this dress for over 15 hours as the first agenda was a fabulous set dinner at my favorite restaurant, Red in Shangrila Hotel with the family. Headed home for lots and lots of FIREWORKS (I only do sparklers though), some bubbly and then capped the night or early morning off at Attica with friends. It was a blacked out blurry night but I am sure it ruled! Hello, 2011!
Snapshots of my New Year:
Happy New Year Everyone!
xx
____________________________________________________