The Many Faces of Joanna Ladrido.
I have a penchant for making faces and Enzo brilliantly captured a couple of those while waiting for my time at my hematologist's.

All maxed out in my Maxi Dress.


I've been going in and out the hospital 4x just last week. Please make the checkups, blood tests and examinations stop already. *Sigh* On a lighter note, i don't get freaked out by my sicknesses. If anything, I think it makes me stronger and I see life from a new perspective, having brushed past death multiple times. That realization right there is a gift!

Paisley is the Print.


I love how I wore paisley along with my brother who wore a pair of Zara paisley and skulls shorts. He provided emotional support for my appointment. I love my "kuya" even if I'm a year older, he's way more mature than I am.

Conversations.


Zo: Are you sure may sakit ka?
JL: I guess so...why?
Zo: Papa-ospital ka lang nakaporma ka padin with matching fierce shades.
JL: Just cause I'm sick doesn't mean I have to be ugly...
Tscha!

Cue in: Dun Dun Dun Dun.

White coat anxiety starts NOW!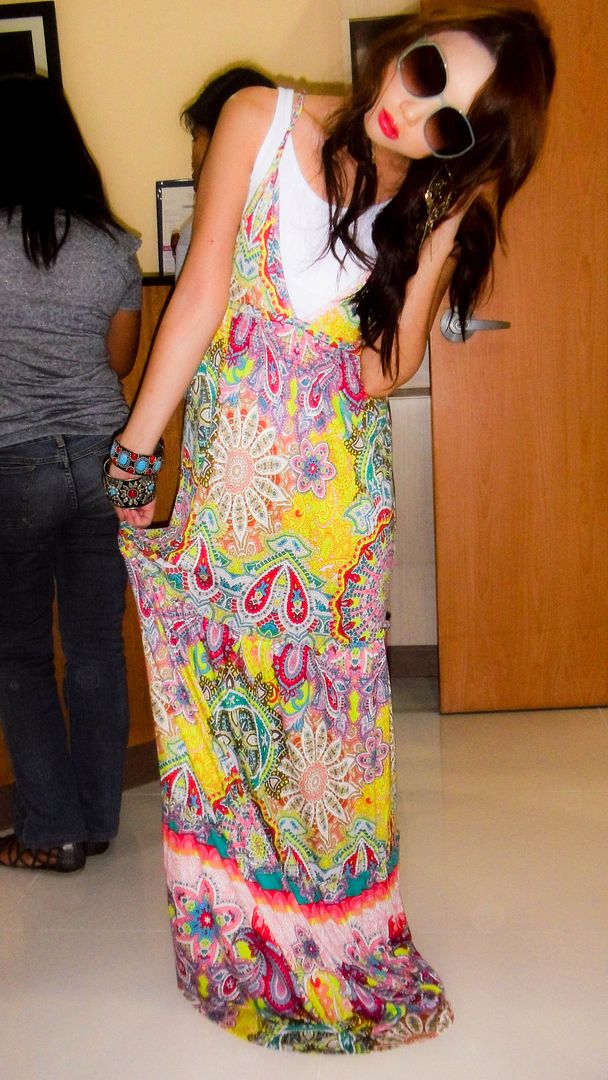 I need a doctor, doctor, to bring me back to life.


Impatient Patient. It's supposed to be my turn already! Come on!

Meet my archnemesis...the weighing scale.


Because of you, I had to stuff in taped P5 coins in my pockets to weigh more.
Oh, the effort you make me do, to weigh a lil' bit more...but that trick works, seriousyl!

Why I've been going to the hospital (aside from other ailments) are the fact that I've been bruising to some weird extent recently, and not just on my legs, I have some on my back and my arms as well. It was getting worrisome especially since I have 7-8 of these all over my legs and except for one, I couldn't find a probable cause for it to even be there. It feels so bad. Fashionwise, it limits my outfit choices since I don't think I can Sally Hansen this forever. Other than that, they also kind of really hurt and my body is fatigued 98% of the time.

To all you doubters, non-believers, the cynical who once were dreamers...


I have proof. I am officially (and I say officially as it was empirically measured) certain that I am 5 feet 3 inches with NO shoes, NO heels on. At this point, I was ADD-ing while waiting for my turn....So I played around with whatever was in the doctor's office....

What? No Heels?


Ummm... have you seen my bruises? How about you walk in 6-inchers with those. Haha. Aside from workout time, this is one of the very rare occasions I shall be spotted wearing flats, trust me.

I always trust my instincts, Cute earrings..matching ethnic bangles and the hugest pair of oversized sunnies you can find will never let you down.