I just love how they used Florrie and her song Sunday Girl for the video.
I'm addicted to her!!!!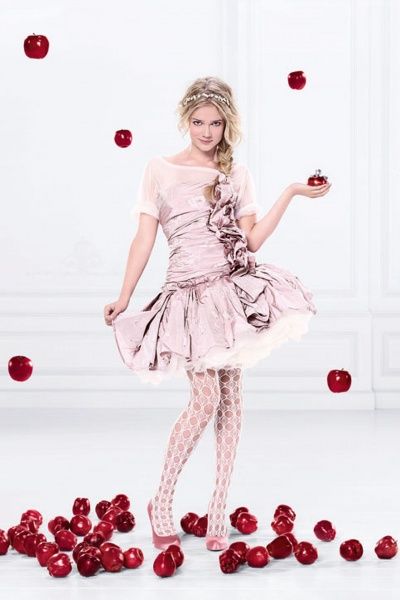 Described as "a true love potion", Nina Ricci Nina L'Elixir eau de parfum spray for women blends notes of red fruit, jasmine, bright green Caipirinha lime, and musk to create a fresh, fruity and feminine scent. A sparkling sweet sensual fragrance: for a modern girl entering her fairy love quest with a hint of impertinence.

Let yourself be charmed. The new magical fragrance from Nina Ricci; the enchantment of a delightful love potion. A sparkling, sweet and sensual perfume with a hint of juicy toffee apple to lend a feminitiy caressed by seduction.



Nina L'Elixir is a deeper concentration of fragrance; a sparkling, sweet and sensual Eau de Parfum

A scent that lingers between dream and reality. The same fresh and sparkling top notes of Calabrian Citrus and Caipirinha Lime as are Nina.

Followed by a jasmine signature glorified by the elegance of amber. A precious and secret liquid; a true love potion.

This new Eau de Parfum fragrance brings elegance to the line for a couture signature.