People always tell me I am practically dolled up 95% of the time, the 5% I am not I reserve for sleeping which on some rare occasions I am still quite cute for (well since I invest in cute PJ sets and eyemasks) but anyway, since I am known for my makeup skills and how I am almost always "dolled up" or "made up"...here's a sneak peek at my makeup kit/ beauty arsenal.


Side note---
BTW, I am NOT offended when people comment that I love to wear makeup. It's not a bad thing. It's not that I have to hide under layers of cosmetics to be pretty because I do invest in my skin as I think great skin is a great canvas to experiment on. It's that I am a strong believer in enhancing my assets to its full potential (you have it, might as well prettify it!) and being 100% prepared for anything. I can rarely be caught off guard and if ever you do see me all puffy and pale, I probably must be super sick or in the brink of a nervous breakdown. I think other makeup enthusiasts get me on this. I love fashion and I love makeup. And whenever I dress up, makeup is a part of my ensemble...it's like a package deal. Oh and the same goes with my hair. I make sure it matches my look. I'm OC like that!
The Arsenal: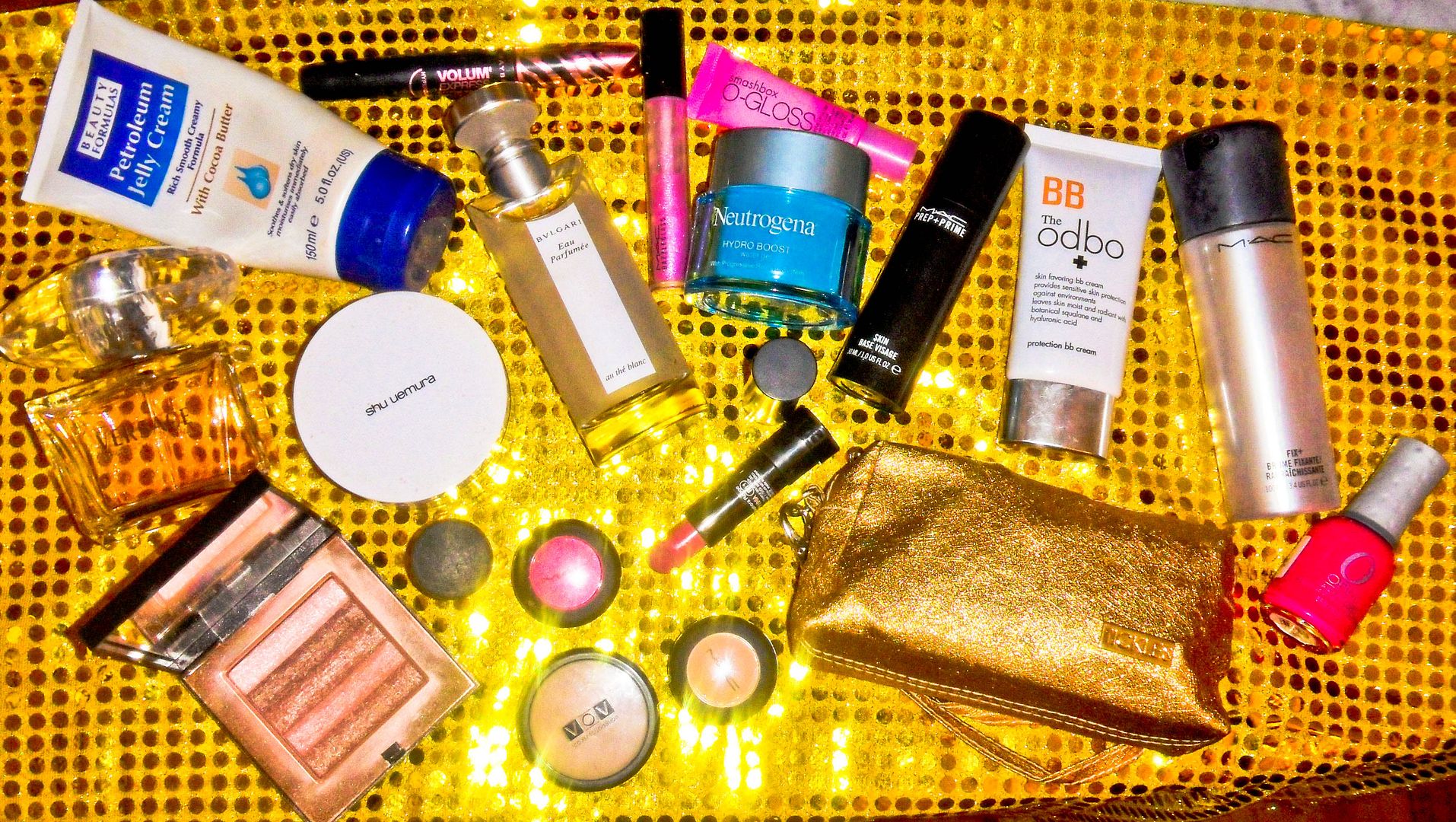 Top to Bottom, Left to Right
My Beauty Essentials...

yes I have a lot! To think this was already filtered as absolute essentials!



(1) Beauty Formulas Petroleum Jelly Cream with Cocoa Butter (it has a coconut beachy smell to it, thats why I love it!)
(2)Maybelline Cat Eye Volume Mascara (perfect for separating lashes)
(3) MAC Like Venus Lip Gloss
(4) Smashbox O-gloss (it's magic makeup, starts off clear then gets super pink!)
(5) Neutrogena Hydro Boost Moisturizer (new found addiction)
(6) Mac Prep + Prime Skin Makeup Primer- it's a light weight mousse that makes skin matte and blends perfectly with makeup to make it last all day and all night long
(7) The ODBO BB Cream (I had my BFF search for this all the way in Seoul Korea when she went. I am a BB Cream addict! Hardcore)
(8) MAC Fix+ Spray... perfectly sets my makeup and makes it last longer and keeps my face hydrated
(9) Versace Bright Crystal...my night scent
(10) Shu Uemura Loose Powder (sets my foundation to perfection)
(11) BVLGARI au the blanc (my everyday scent)
(12) Bobbi Brown Shimmer Brick Palette in Rose Quartz-
acts as my bronzer, blush and shimmer all in one!
(13) MAC Asstd. Glitter Pigments- great lightweight eyeshadow and pretty easy to blend
(14) MAC Eyeshadow- this one in hot pink/ Rani Frost shade
(15) Sephora Rouge Lipstick in R11..the hottest hot pink shade ever (used this in the photo). Makes my lips look extra juicy and plump sans the red tone. This is my doll makeup secret, along with Mac Pink Noveau
(16) My gold makeup pouch (Midas Touch!) from Tickles!
(17) OPI Nail Polish in Hot Hot Pink
(18) Concealers: VOV and MAC camouflage. I hate that VOV has been discontinued here. I am still looking for a substitute but since I am a makeup hoarder (I buy lots of stocks so I never run out, I have 4 for backup)
The Glossies: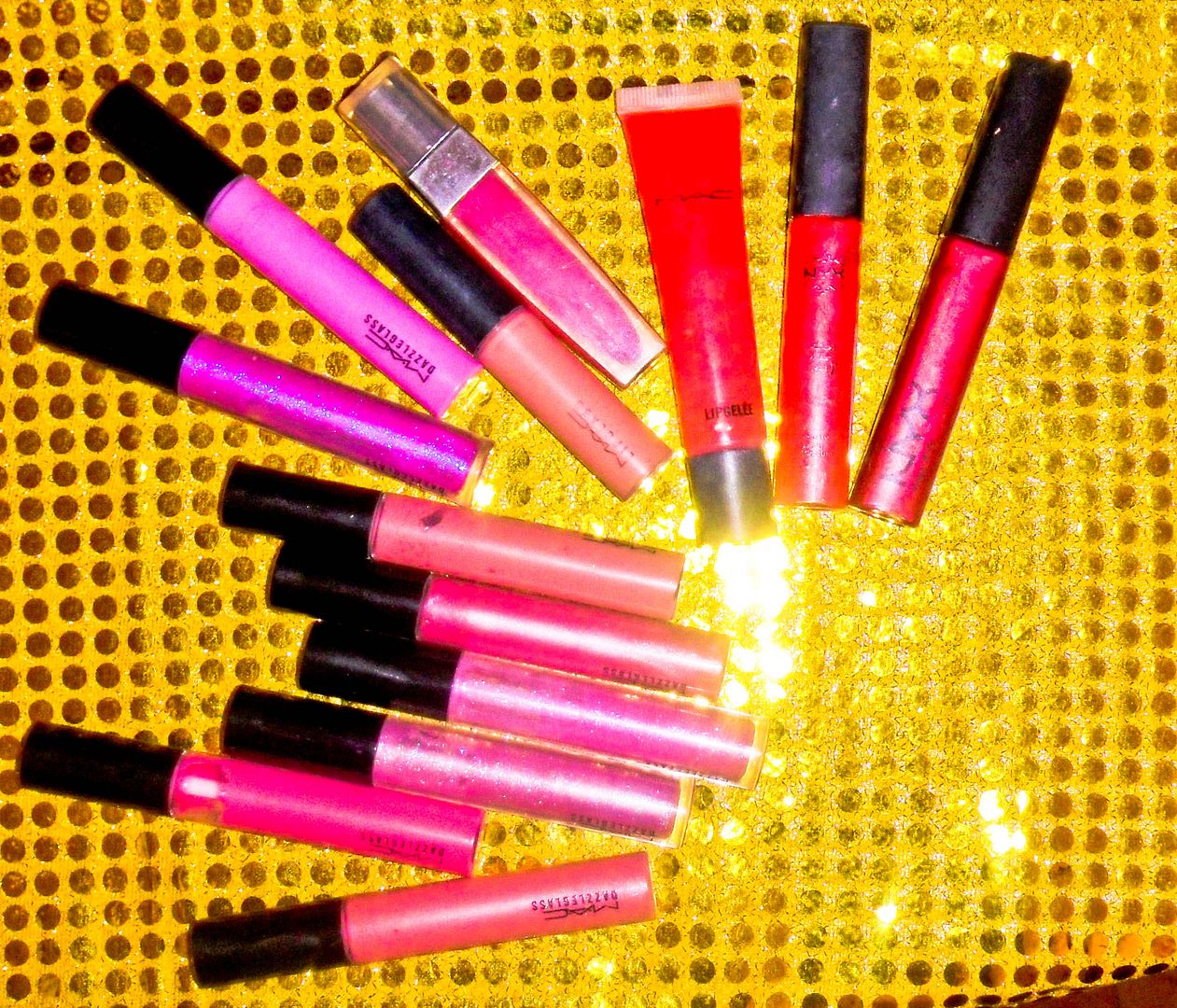 I think its safe to say, Pink is my favorite crayon!

All the Shimmers in this world is sure to fade away...again.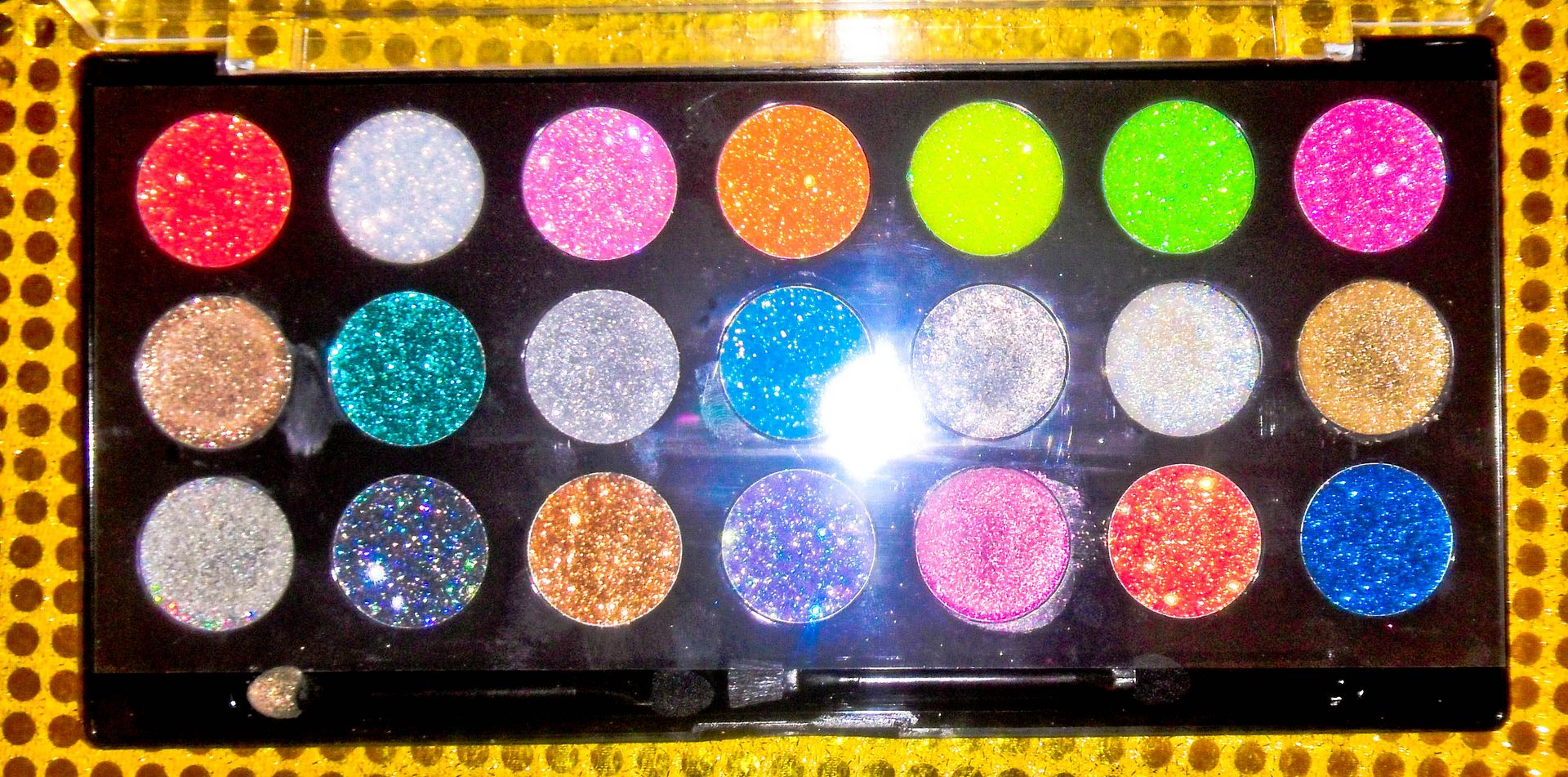 Thats why I have glitter and lots of it!

Life in technicolor!
Painting on my face has never been so much fun with this much paint/color to experiment, blend and play with!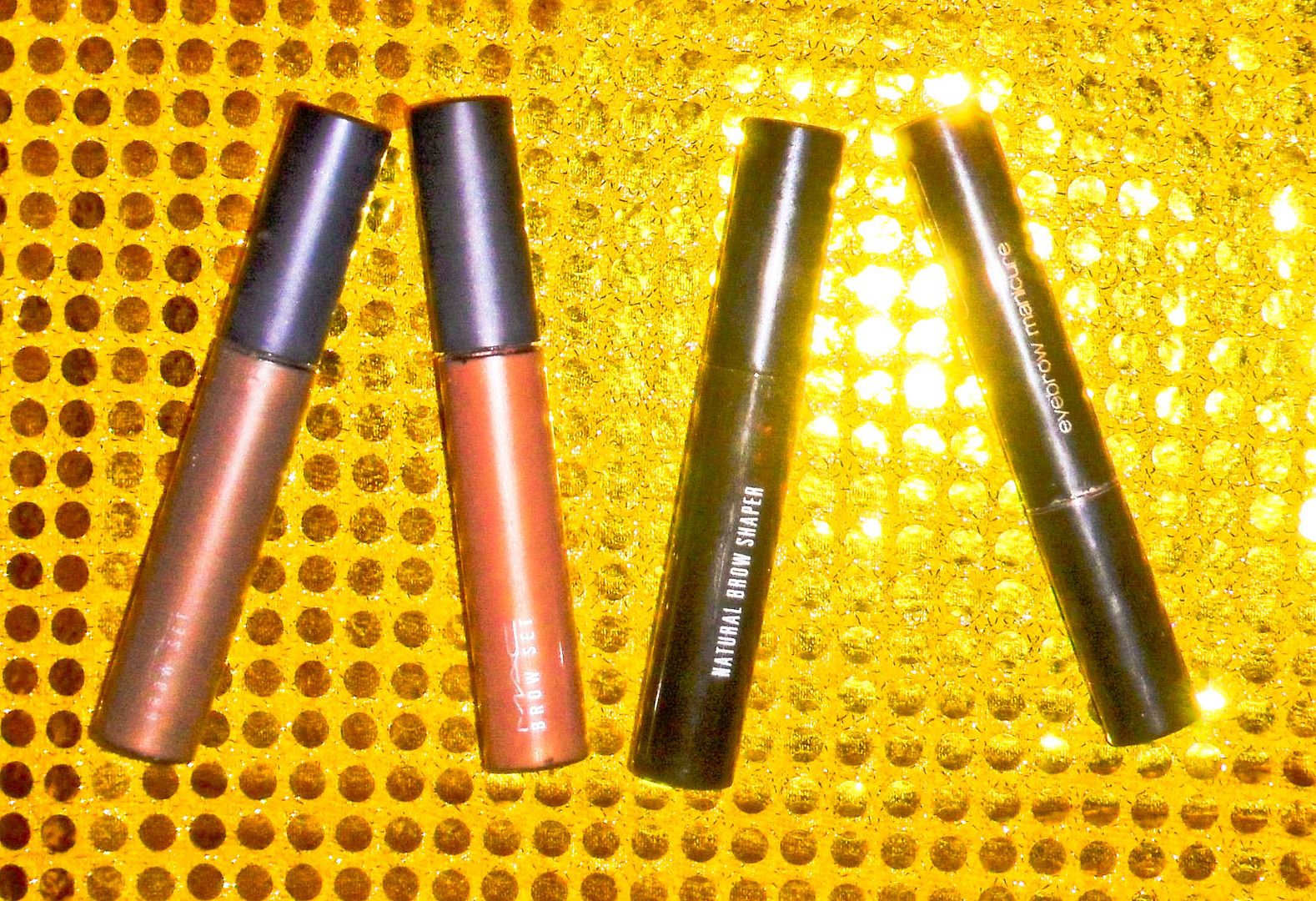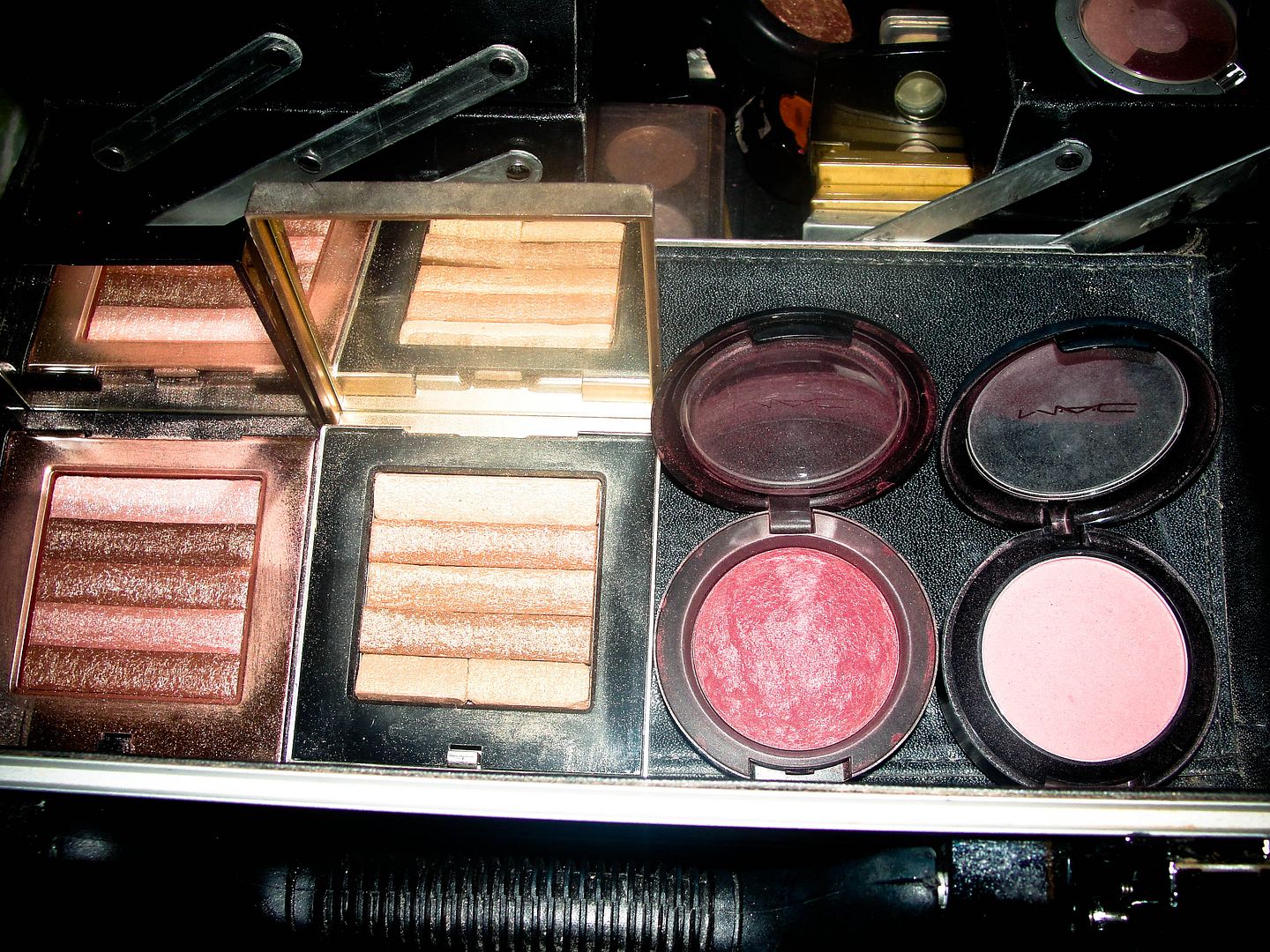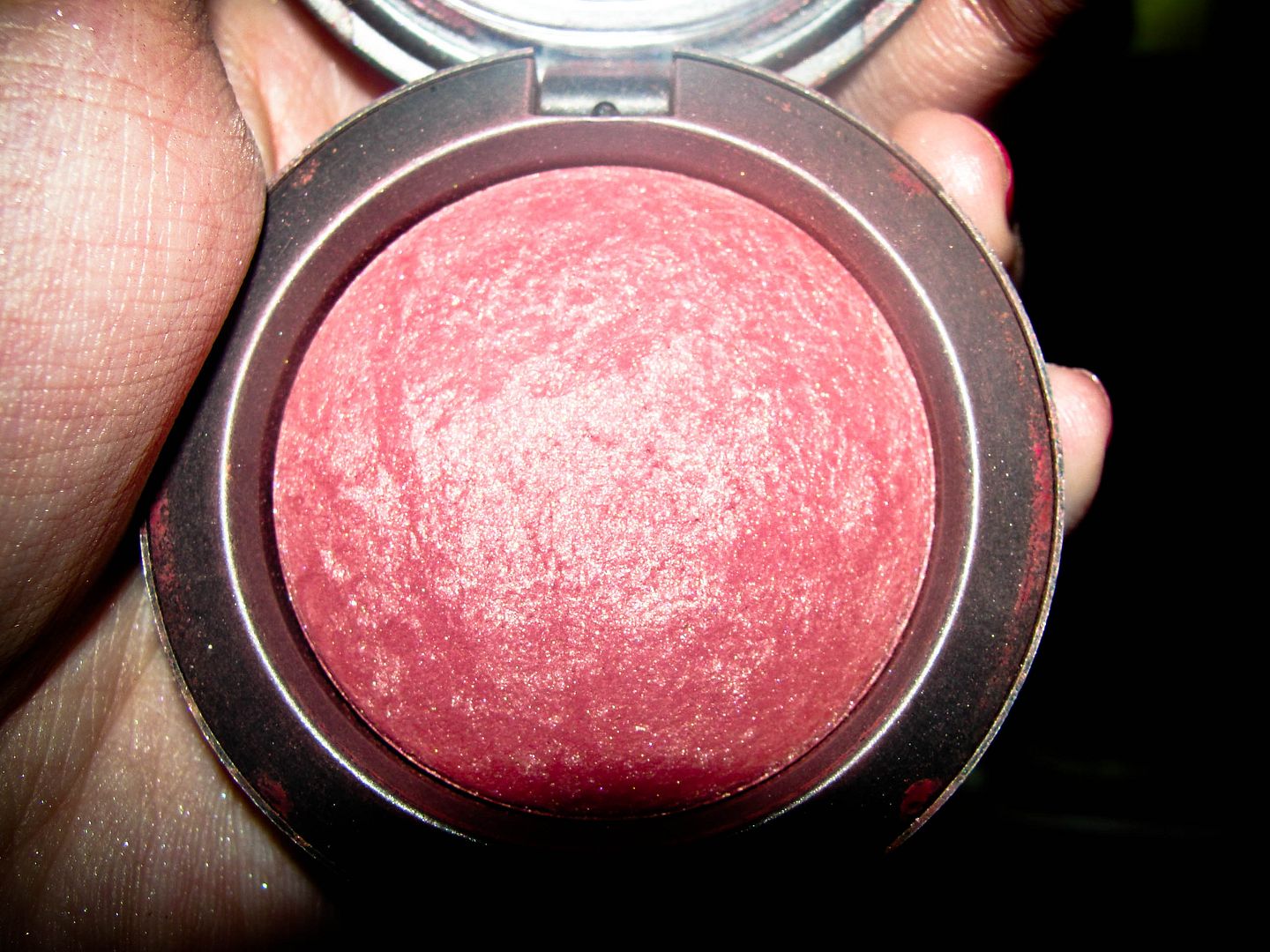 And then some more...
I am pretty vocal about how organized my makeup table is supposed to be.
One of the reasons I take forever to get ready is that after I put on my makeup, I clean and make sure everything is in place before leaving. OCD at its finest right there!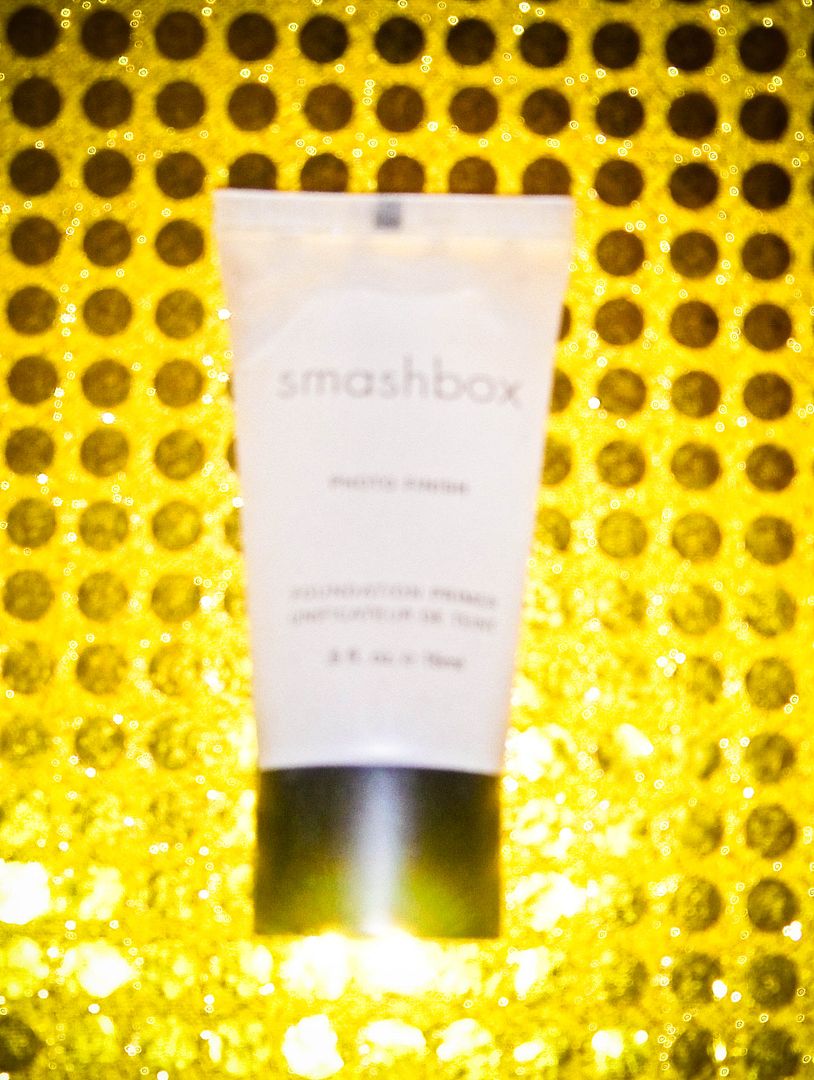 Lastly, the secret to great makeup application are state of the art brushes. So invest in your own set (I like to keep two, one for home and one for travel so I don't need to keep on packing)