(Blazer: Zara | Belt: Vintage | Trousers: Mango | Shoes: Zara | Purse: Alma Louis Vuitton | Accessories: Cultus ChiChi)

To transition from fall to summer, ah, so refreshing. I love the idea of changing seasons and with that comes an entirely new color palette. Thus the outfit. I was quite hesitant to always pair camel with blood red but I am thinking it turned out quite well.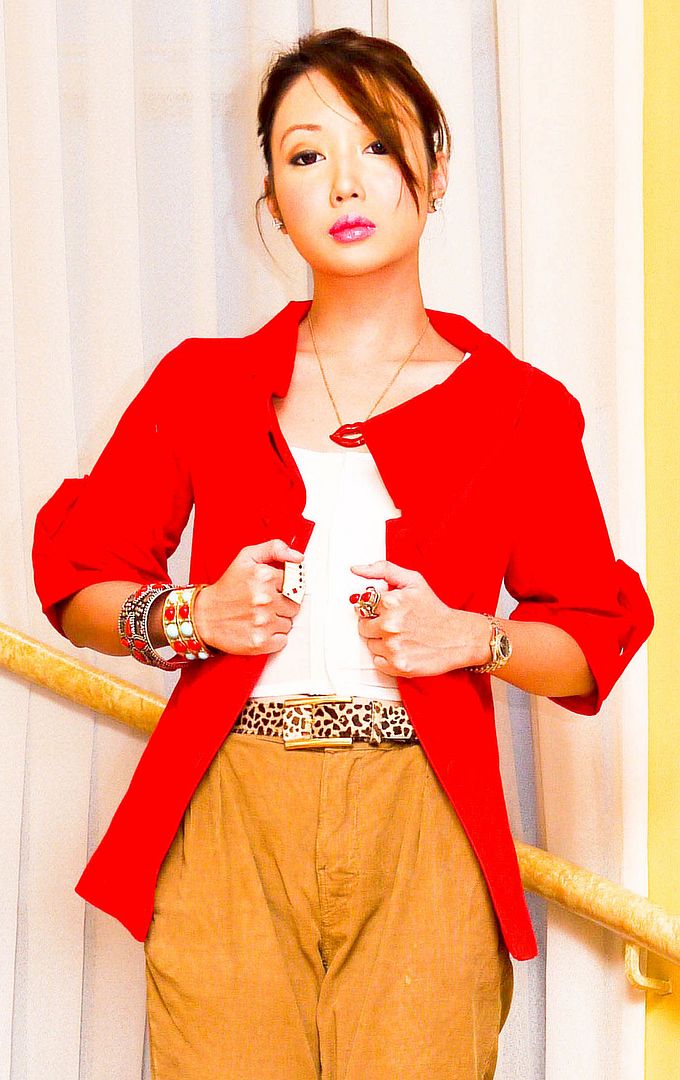 The accent of the outfit, is the leopard vintage belt my mom gave to me which is always beautiful when paired to accent red. Another beautiful combo are these Zara shoes (from the current collection) which are just too perfect to resist. Kept my inner top simple with the Mimic spandex x mesh corset from our new collection, The Flashy Femme for Gliterati
Check it out! xx
More Random Photos:
Chicken Breast + Doppio Espresso= Tuesday Staples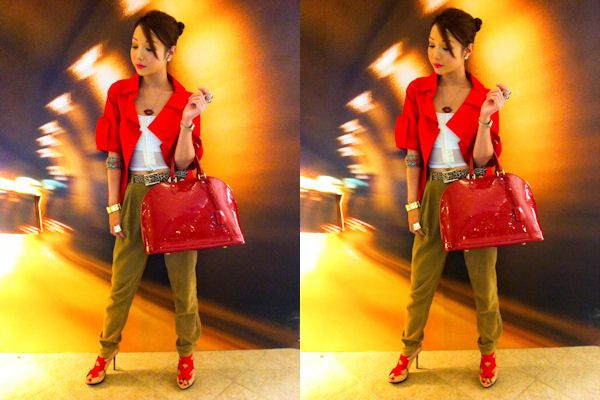 EVERYONE GREET THE MAN IN THEIR LIVES, A VERY HAPPY FATHER'S DAY!!!