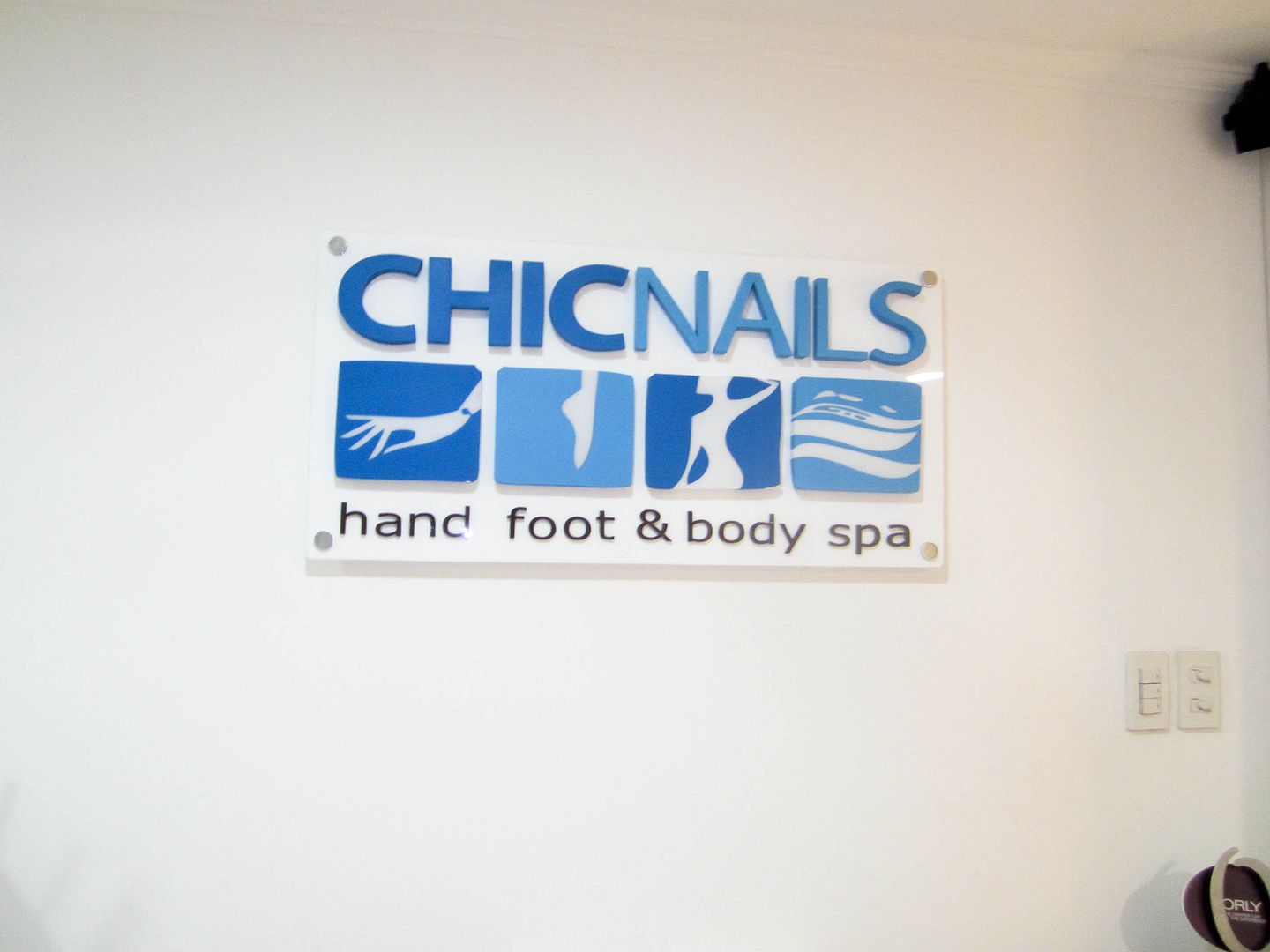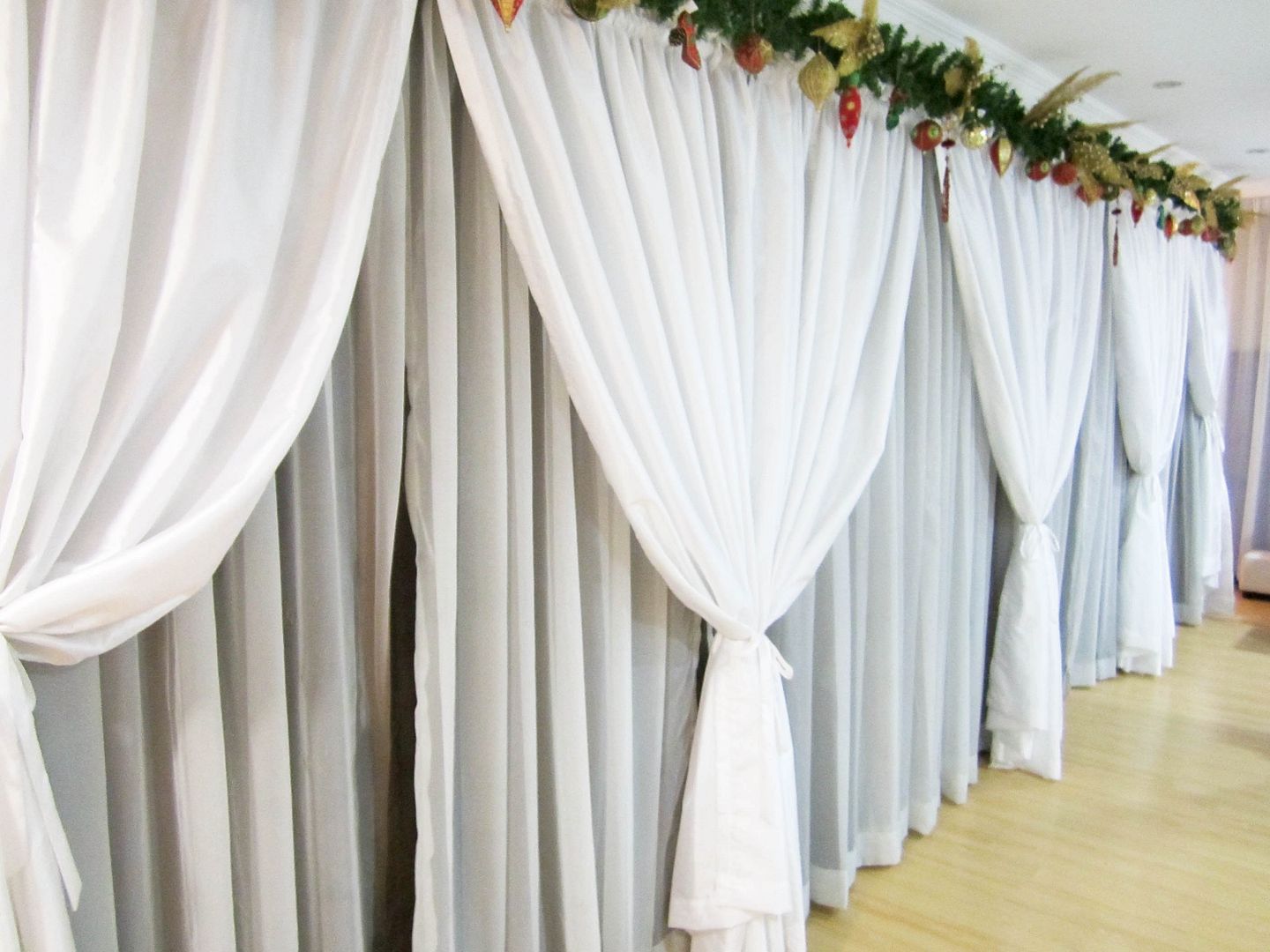 Revisited Chic Nails over at Oracle along Katipunan Avenue to have some nail pampering and a 1-hour Hot Stone Massage which was not only refreshing but also, the best idea after a grueling workout session earlier.
Massage area...
Chic Nails offers one of the best nail and foot spa services in Metro Manila...
They also sell products you can bring home such as nail polish, soaps and dermatological products, essential massage oils etc.
I love how consistent CHIC NAILS has been in terms of quality of products, service and hygiene. I visited 4 months ago for Deal Dozen when they just opened and now that I came back, it's almost like nothing has changed- if ever, they even added more services to cater to one's health and lifestyle requirements.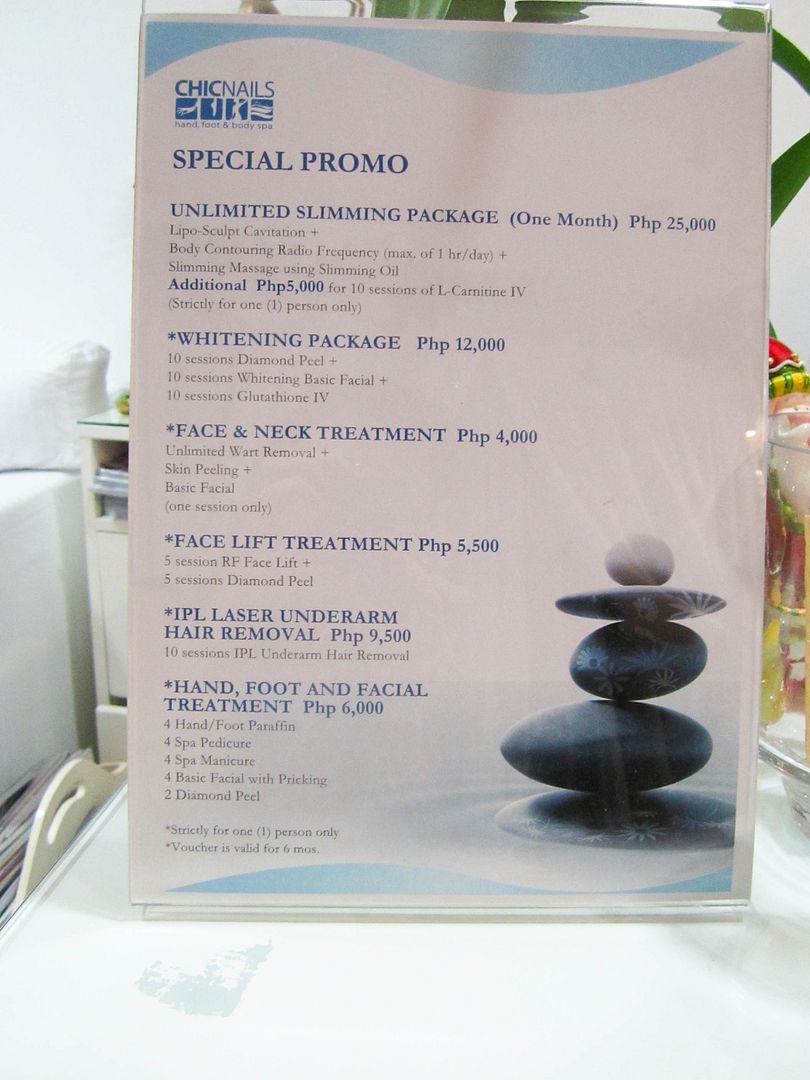 xx, JL
At Chic Nails, they make sure you are pampered

Hardworking souls are in for a treat at Chic Nails Hand, Foot and Body Spa which had its soft opening for Katipunan Branch on August 29 and its grand opening last Sept 12, 2011 . Chic celebrities Maja Salvador, Julia Montes, Lauren Young and Dimples Romana graced the opening and were welcomed by Chic Nails owner Angeli Ebdane.
Indeed, what can be a more perfect way of pampering oneself than indulging in Chic NaIls' wide range of services and treatments? From traditional and contemporary massage therapy, spa manicure and pedicure, body therapy treatments, facial and skin care, slimming services, ipl laser hair removal, hand and foot therapy, paraffin treatment, waxing satin smooth skin to nail art enhancement all at pocket-friendly prices.

Chic Nails also boasts of specially designed treatments for men and children. There are also combination packages which enable customers to combine several services and get 20% off with every five (5) packages or more that you avail of. That's a lot of savings with the same expert touch in tact.

Since customer satisfaction is of paramount consideration, Chic Nails also offers spa parties. All you have to do is call up (02) 393-6503 or 4826198 for Don Antonio Branch and 3840097 or 9210397, or e-mail us at chicnailsspa@yahoo.com to make the necessary arrangements.

Equipped with modern, well-maintained equipment, a relaxing atmosphere, mood music, and efficient and courteous staff, Chic Nails is fast becoming a favorite among families, peer groups, and officemates who find it the perfect venue for wellness and relaxation.

Chic Nails has two branches located at # 60 Don Antonio Heights, Holy Spirit Drive, Ouezon City and 3B Oracle Hotel, Katipunan Ave., Quezon City.