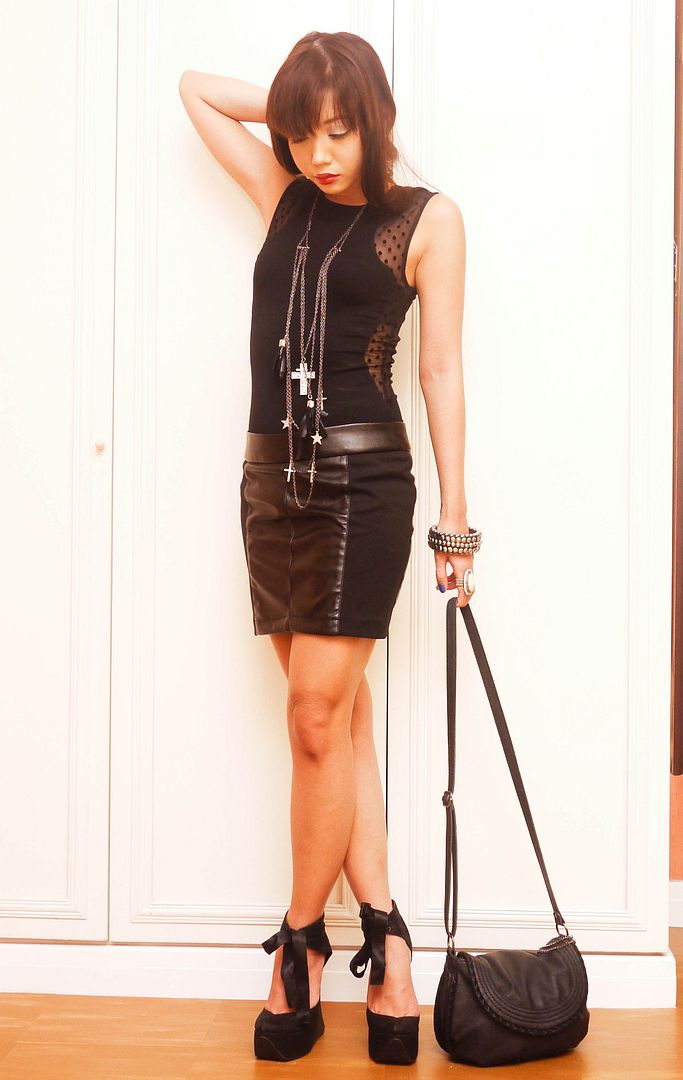 On The Dot.
(Top: Mango | Skirt: Zara | Bag: Zara | Shoes: Janilyn | Accessories: Ruckus + Glimmer by Glitterati)
I came on full circle with this sheer polka dotted top from MANGO which I knew I had to get when I saw it as it was an amazing homage to one of fall's hottest prints- polka dots. Gracing the runway of revered designers such as Marc Jacobs, Stella McCartney, Lanvin, Diane von Furstenburg and more, last autumn's minimilast print definitely took the backseat as pattern took on the lead...And almost everyone's pattern of choice: DOTS. Polka dots. Lots, and lots of dots.
I wore this to Attica where I met up with friends and received quite a surprise before heading there which was just too sweet for words. It was the perfect night and I got to spend it with the nearest and dearest people (to me) and some new acquiantances. Word of the night: BUFFALO.
Polka dots seem to have an amazing effect of my luck: looks like I'm wearing more of this print this season!
xx, JL
________________________________________________________
Inspired by:
Stella McCartney: Dots on the runway to the red carpet.
____________________________________________________
Photos from the night:
Get the look: