Here's a special treat for my blog readers!!!
I am giving away 2 tickets per person for the


SuperSale Bazaar


this November 4-6,2011 over at the World Trade Center.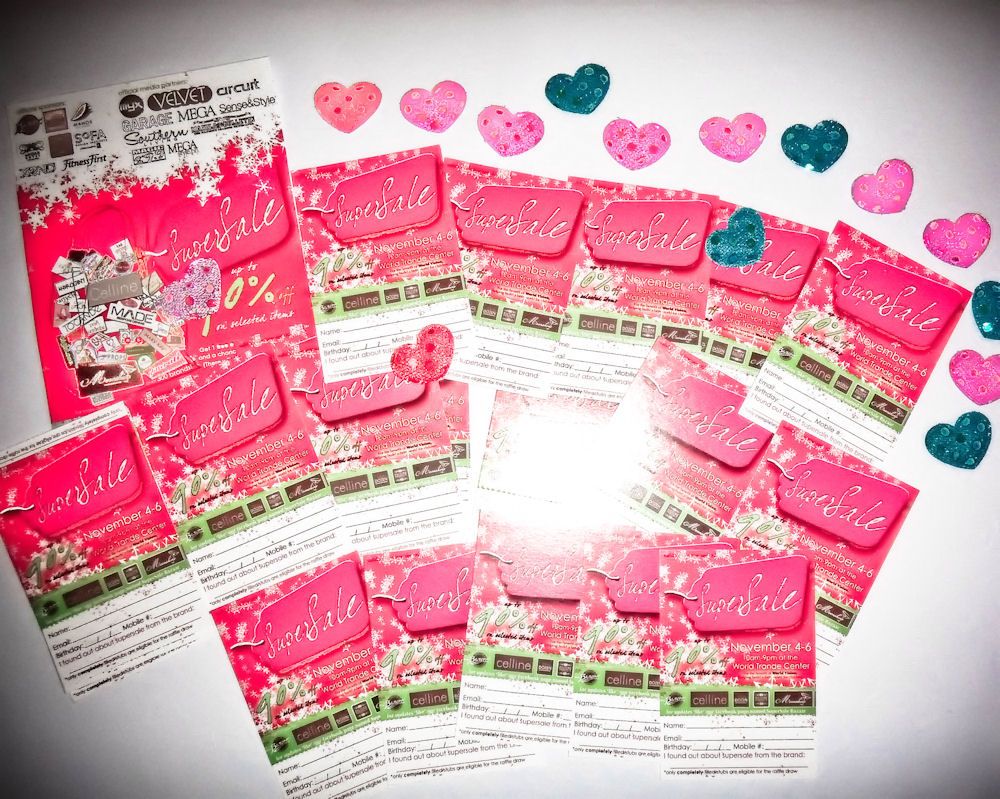 The Mechanics:
(1) Help us promote SuperSale Bazaar by doing either ANY ONE of the ff:
1.1 Tweet "I can't wait for the superSale Bazaar this coming Nov. 4-6 at the World Trade Center!"
or
1.2 Post a Twitpic of the SuperSale Bazaar Poster below
or
1.3 Post in your FB wall the SSB Poster, with the caption
or


1.4. Blog about SuperSale Bazaar!!!
(2) Send me a link of your post by replying to this post with your full name and email address to win the 2 tickets!