It's been a long time coming.
(Vest: Forever 21 | Skirt: Zara | Belt: Studded Vintage from Mom | Purse: CB Pelleterie | Shoes: DAS)
Wore a bohemian easy breezy outfit for Tuesday lunch with the family over at Manila Peninsula Hotel Lobby. Tuesdays are always family day, usually we do dinner but this day, I had to move our bonding time to lunch since I had a full day ahead (this coincidentally happened to be the day of the Canon Pixma Printer Launch, Freeway X Manansala Event, Multiply Shopping Party and Mega Generation Next and Style.Ph Launch.... wheew, talk about action packed!!!) I changed my outfit 4x that day for the MANY events I had to go to and this is outfit #1.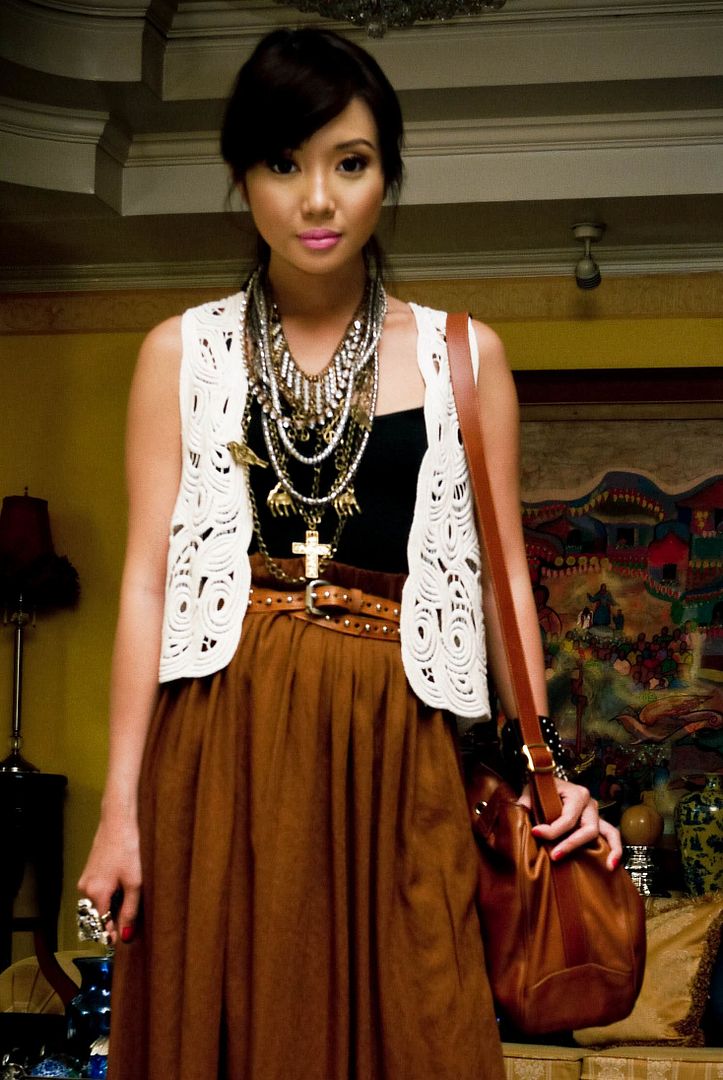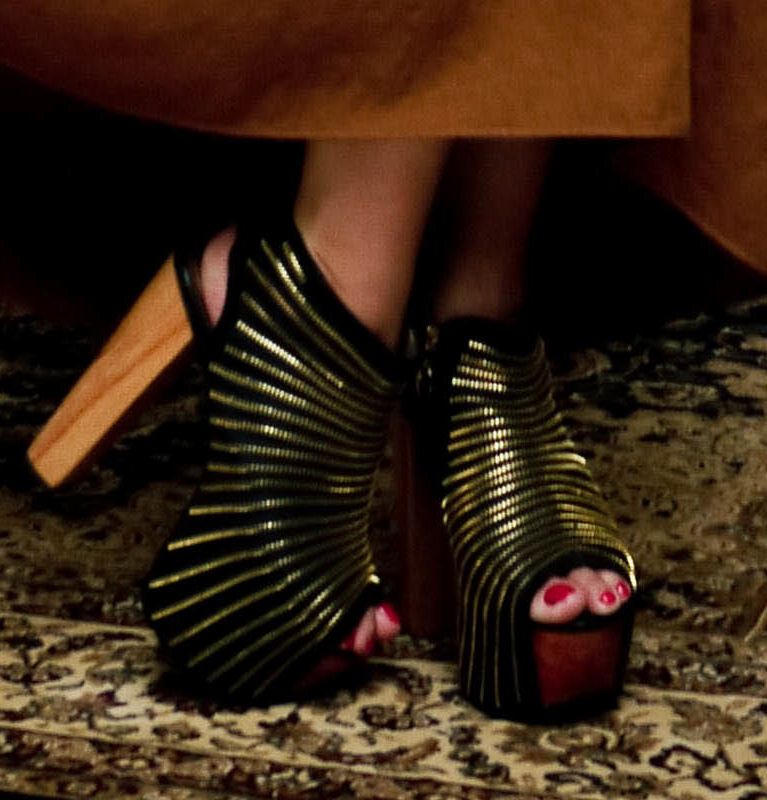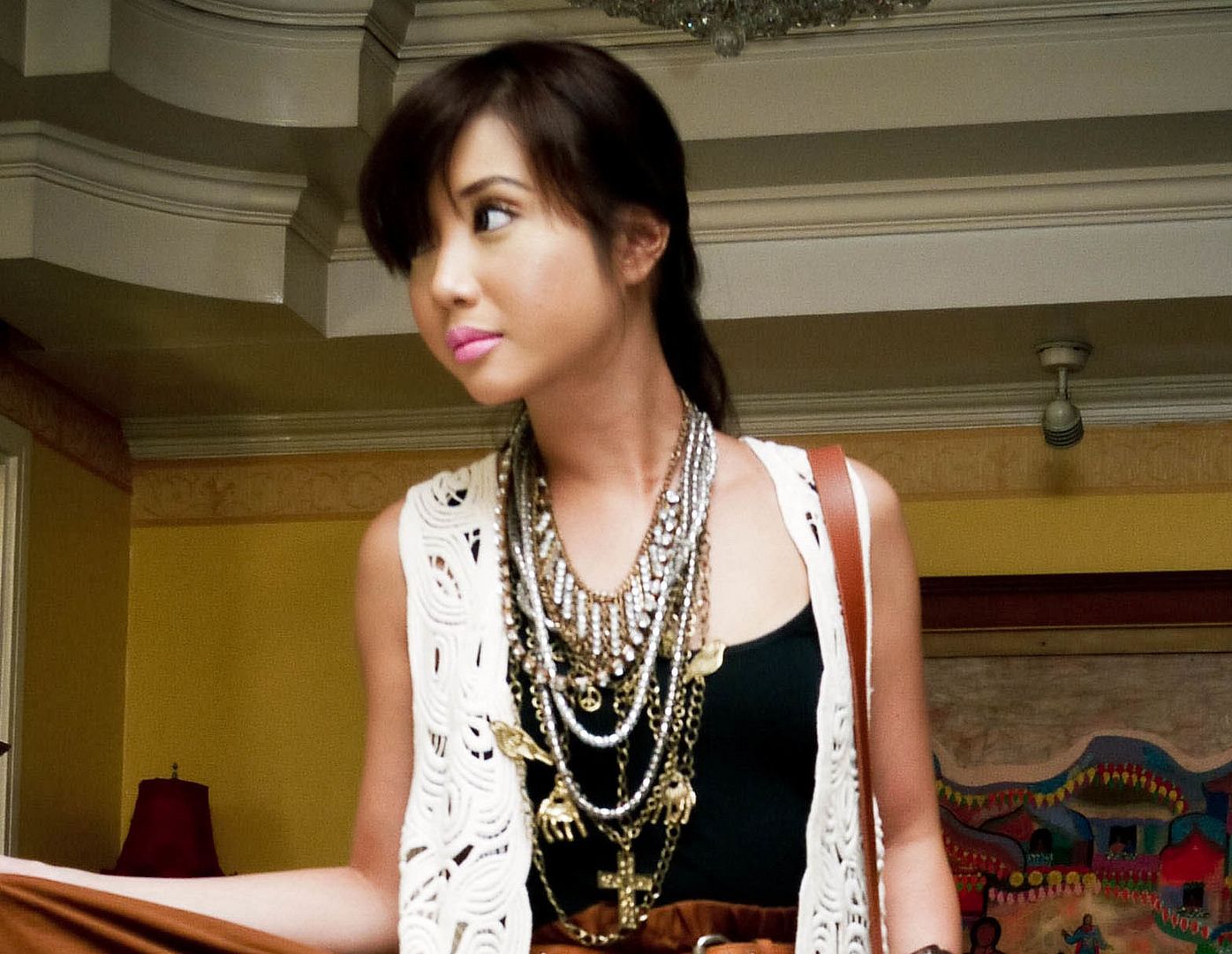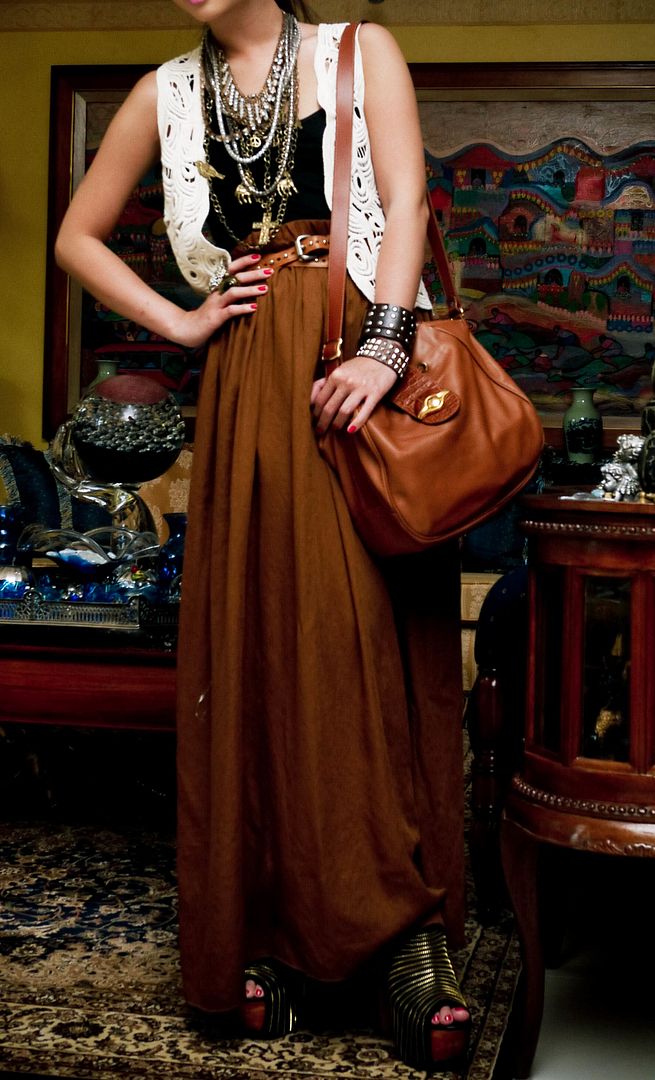 I love brown for fall. This particular caramel/tawny shade is a personal favorite of mine and I was so in love with the skirt when I saw it in Zara. Rather than dressing up in my usual rocker glamorous self, I decided to keep things a bit laidback by keeping things boho chic and free flowing. More so, I wore vintage items I scored from my mom's closet which includes an Italian studded belt and a vintage Italian satchel which held everything I needed to carry that day-it looked small but amazingly, fit my entire life! What a miracle.

More outfit posts from the day to come!

xx, JL
_________________________________________________

FOOD PHOTOS: