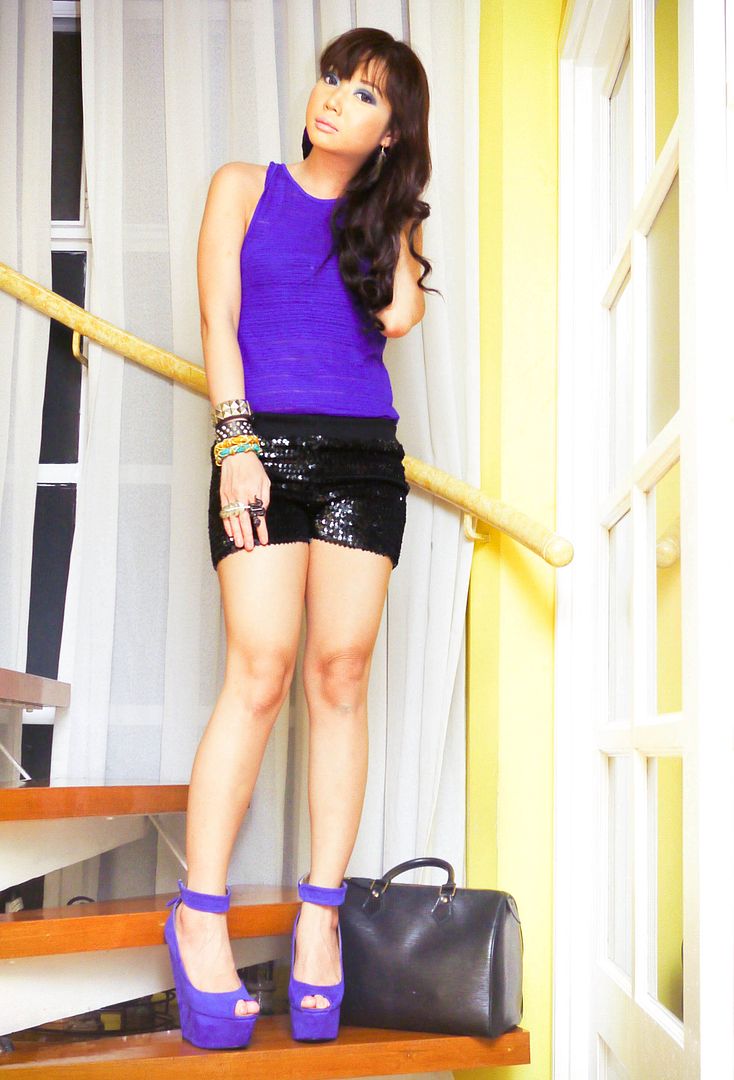 Friday Night Lights.
(Top: Topshop | Shorts: HK | Shoes: DAS | Bag: Louis Vuitton)
This was what I wore to a movie date night (I watched Horrible Bosses which was pretty hilarious) where I basically wanted to wear my new Electric Killer Shoes from DAS (Tagline- Warning: These Shoes Can Kill) and so I decided to keep it simple and making it my statement piece with the same hued top as my shoes and a pair of black sequined shorts. Kept my accessories to a minimum since I was quite late in preparing (me and my naps, get the best of me) But seriously, I am loving this pair so much! Thinking of getting it in Pink too....if nobody stops me.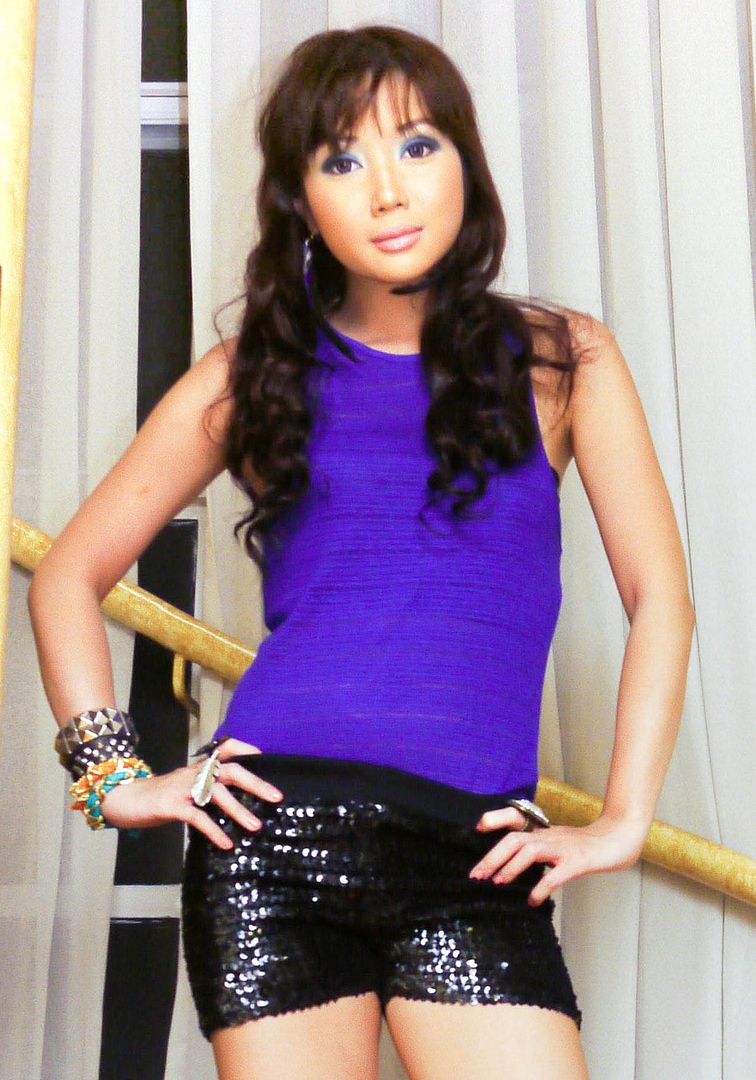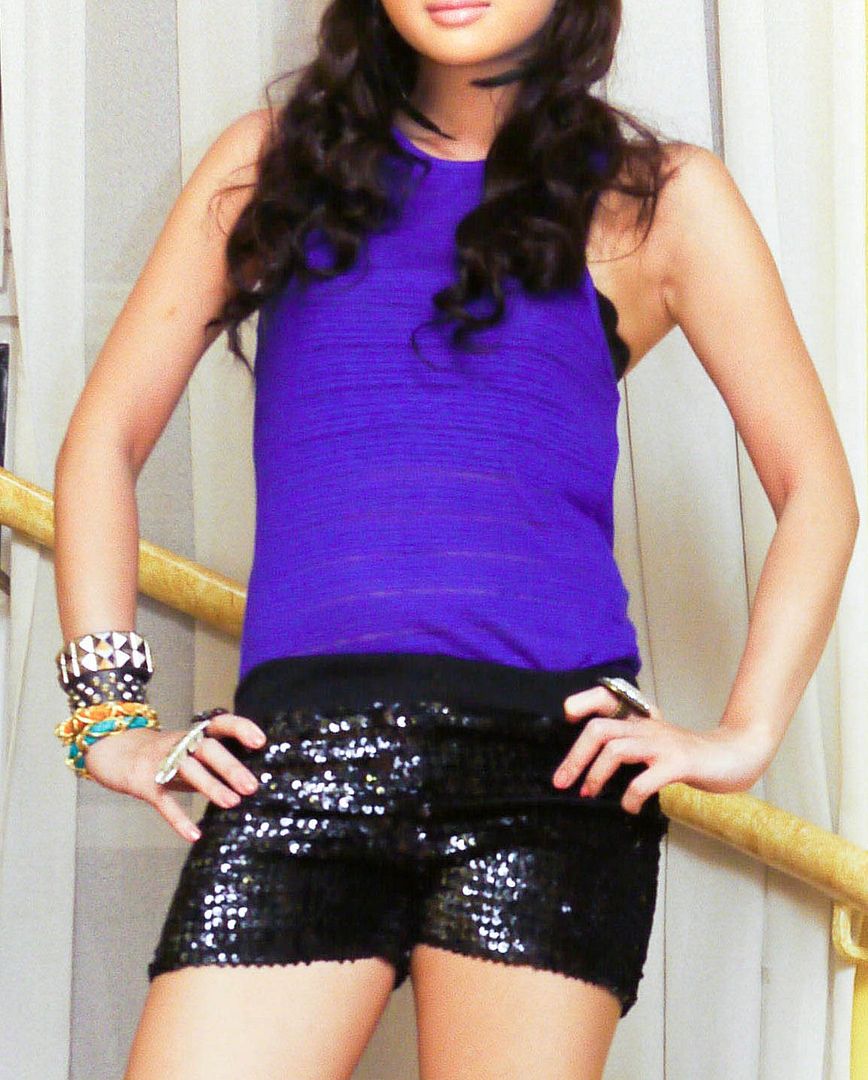 I also experimented, by the way with my eye makeup which was quite risque as it was a smokey midnight blue shade for my shadow. I spent about 45 minutes on my eyes--contouring and blending to perfection. It was a bit to dark for my usual neutral eyeshadow tones, but change and variety is always good! Hope it worked!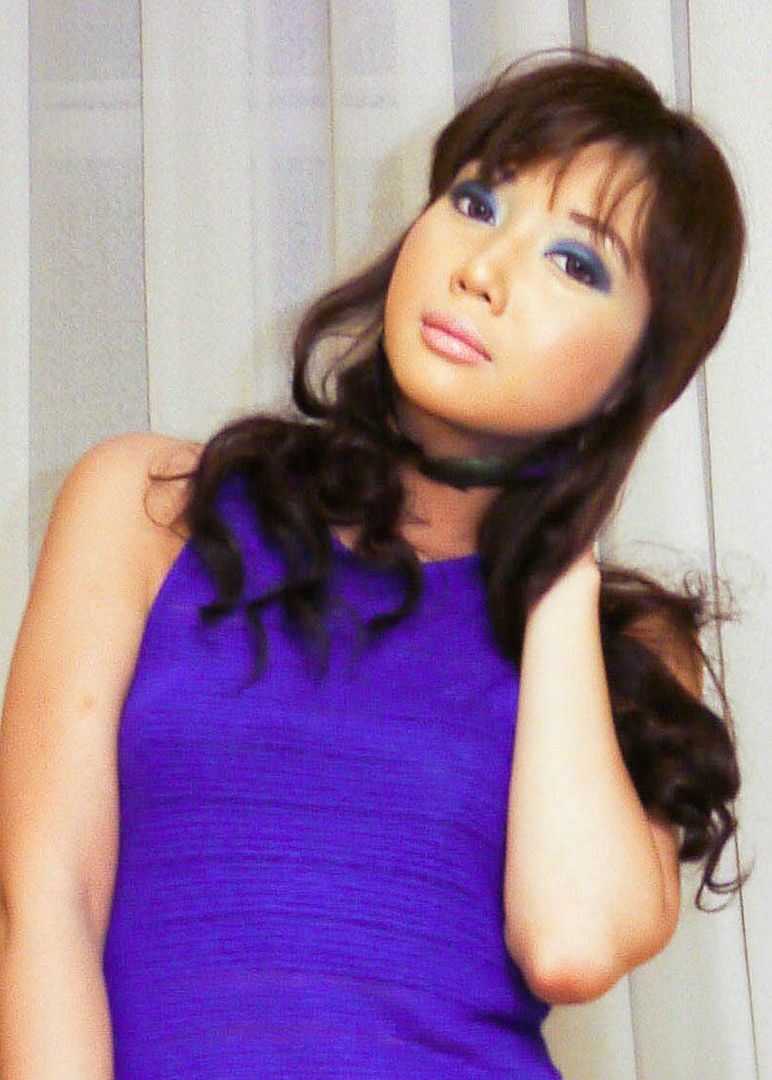 xx, JL
Get the Look: