Finally. the long wait is over!!!!!
The Final Stages to Becoming the Best
The first screening of the Grand Finale
Weaknesses were overcome, challenges were surpassed, and two teams have survived.

MEGA, the Philippines' best fashion magazine, has brought out only the best people deserving to be part of the fashion industry. Sixty contenders initially made the cut but only ten remain for the grand finale. With only two episodes left, the battle to reach the top grows more intense.
The last episode gave a glimpse of the journey to becoming the last two teams of the MEGA Fashion Crew. Everyone saw the hardships and victory that all the challengers went through. The remaining teams have reached this far. To prove that they're the best, a tougher round of challenges will be in store for them.
Will it be the Vanguards or the Fashion Army?
Four challenges will be given during the first round. Each challenge will highlight the skills of each member from the hair stylist, make-up artist, fashion stylist, photographer and model. Teams will put together a photo layout for L'Oreal Paris, a beauty shot for Maybelline, a fashion page for FILA and an ad for ZenZest. Each member will lead the teams through the different challenges, highlighting their niche in the industry.

Watch as special guests top model Borgy Manotoc and fashion enthusiast and columnist Tim Yap add the extra flair as they become part of the challenges in this episode.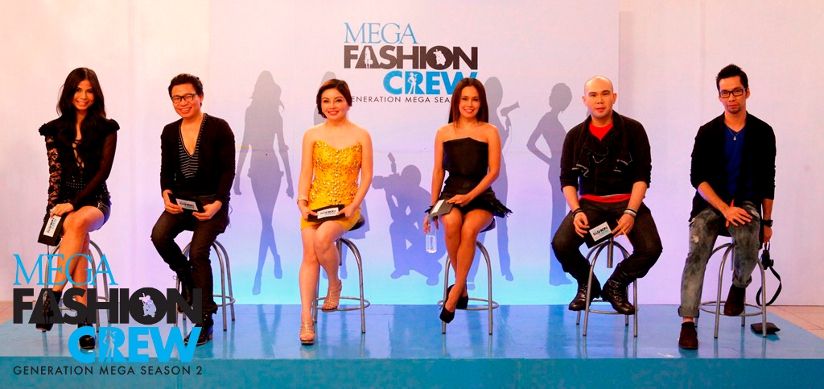 Resident Judges Raya Mananquil, Avel Bacudio, Sari Yap - Ana Abad Santos of FILA - Resident Mentors Borge Aloba, Archie Tolentino
The four challenges will bring out the different strengths of each member. In the first part of the grand finale, everyone will know the reason why the remaining challengers are still in the game. Their edge in the industry will be further revealed; the creative skills of each will be tested.
But in the end, only one team will be crowned MEGA's Top Fashion Crew.
Catch Generation MEGA Season 2: MEGA Fashion Crew every Saturday at 7pm, with replays on Sundays at 10am, only on ETC.
Generation MEGA Season 2: MEGA Fashion Crew is created for television by the MEGA Publishing Group. For the latest updates, visit www.megastyle.ph. Like MEGA on Facebook at http://www.facebook.com/megamagazine or follow MEGA on twitter at http://www.twitter.com/mega_magazine.