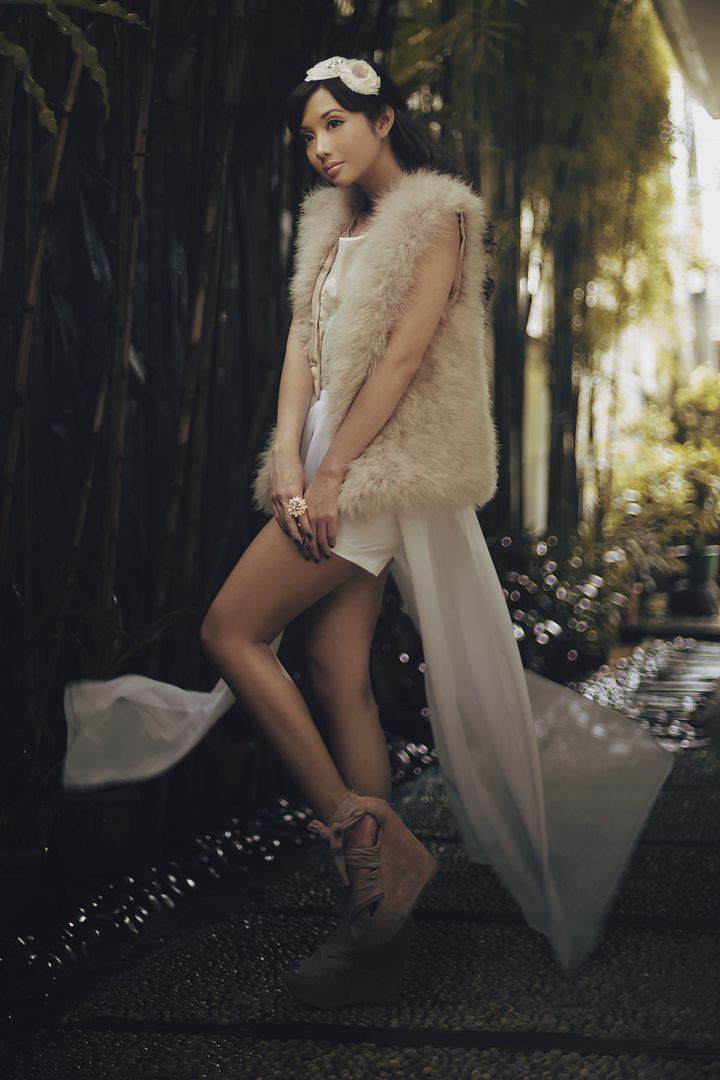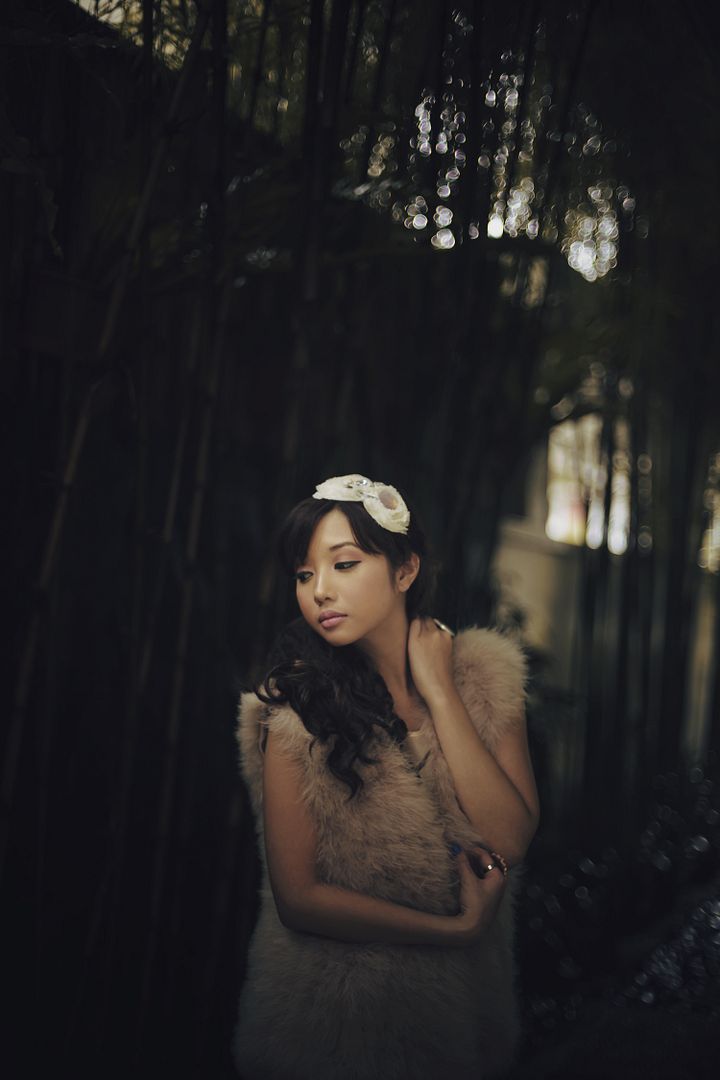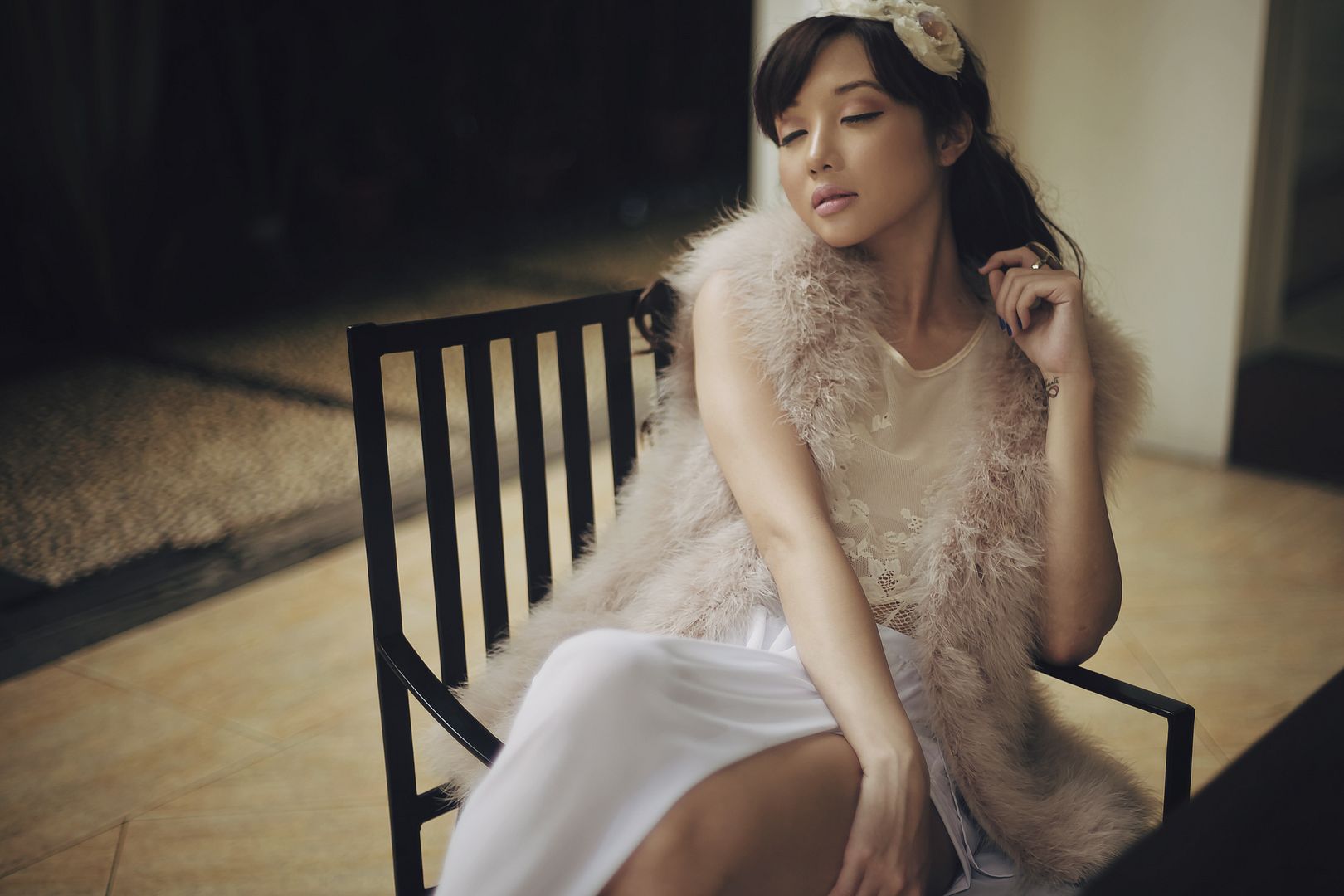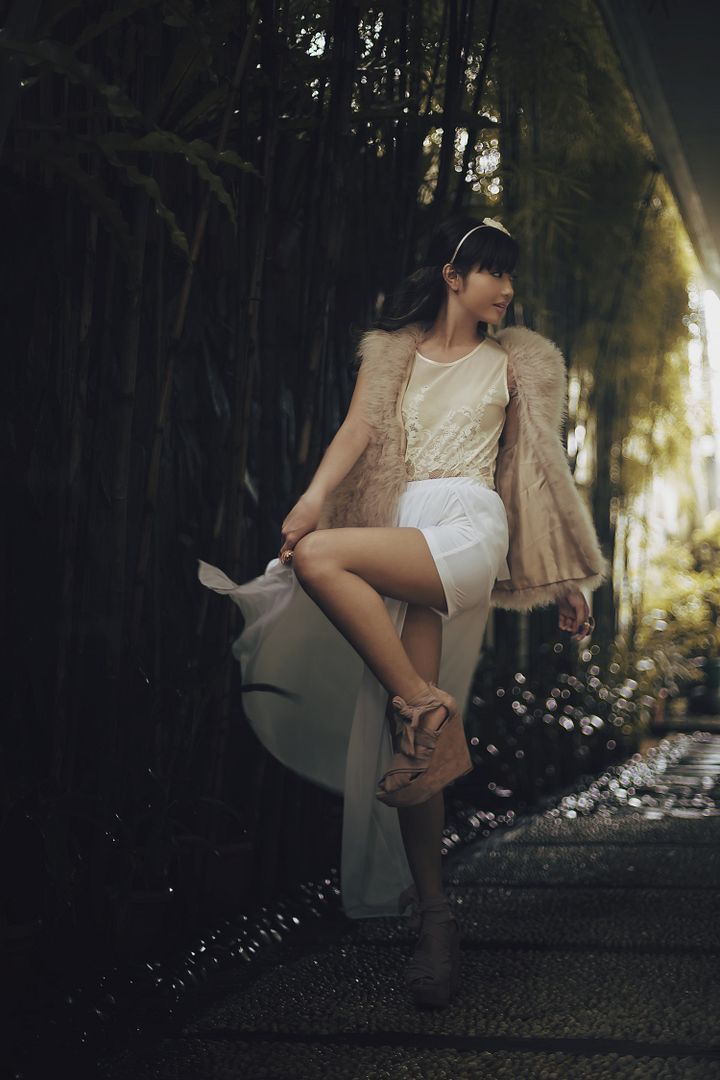 Under the pink Harlequin sunglasses strawberry dangling charms, and sugar-frosted eyeshadow she was really almost beautiful.
Photographed by: Tricia Gosingtian
(Feather Vest: Zara | Lace Top: Topshop | Skirt: Glitterati)


"She stood barefoot on the gravel watching clear droplets fall to the grass, hitting her freckled shoulders, adorning her hair. Drenched from tears and rain, she spun around like a fairy in a sea of poppyfields.