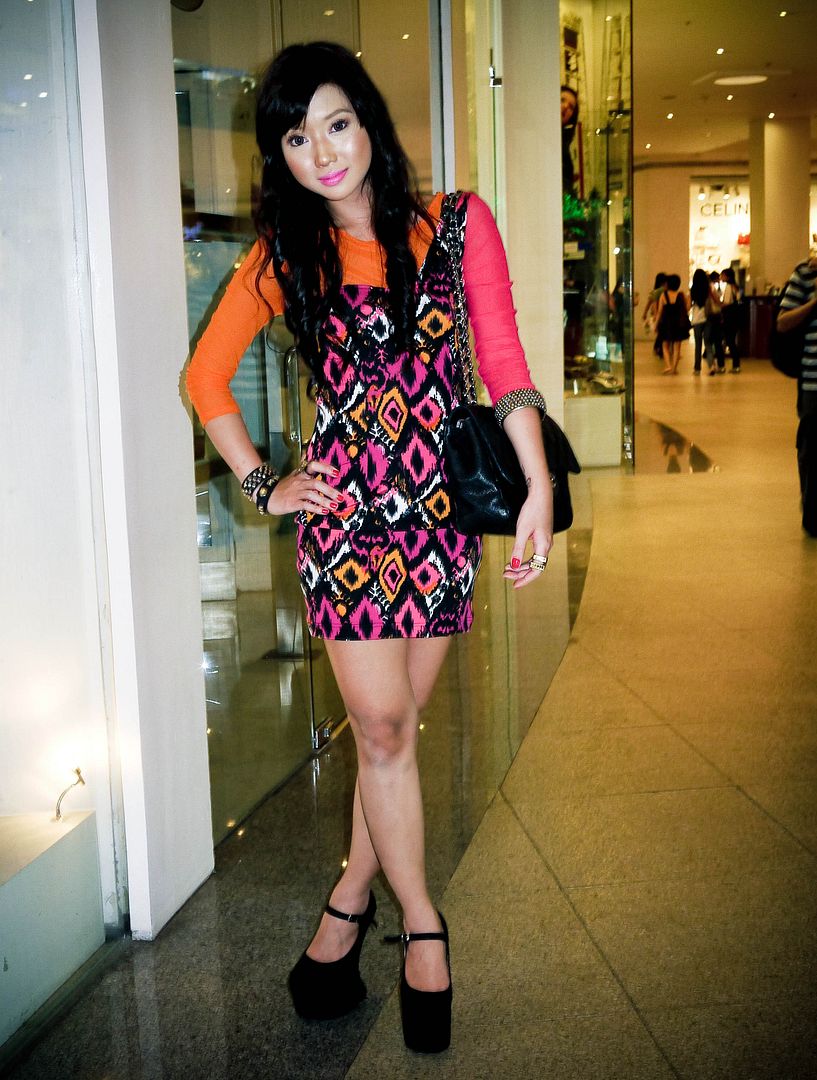 Playing the not-so-sly serpent.
(Dress: Glitterati | Shoes: DAS | Bag: Chanel)
Rainbow colored snakeskin. 'Nuff said. I love this dress and it is a little teaser of the burst of color we're giving you for Glitterati's new Holiday collection. The print is just fantastic. Very serpent-like but at the same time, the clash of the loud colors definitely will make you steal the scene. I always loved pink and orange and this was the perfect textile for this dress design! I made the dress a bit more interesting by designing it with contrasting mesh sleeves in bright pink and orange. For those who want to tone it down a bit, the dress is also available in blue and green, which is less loud but just as interesting as well.
I decided to wear this vibrant piece to the Freeway x Manansala launch over at The Row in Glorietta 5. The event was a major success and I got a first hand chance to peek into the amazing collection that was inspired and built around the artwork of National Artist Vicente S. Manansala. The clothes were rich, elaborate, lush and a great homage to one of the country's most artistic minds of all time. Check out what I fell in love with from the fashion show where I got an awesome spot to take photos in...

xx, JL