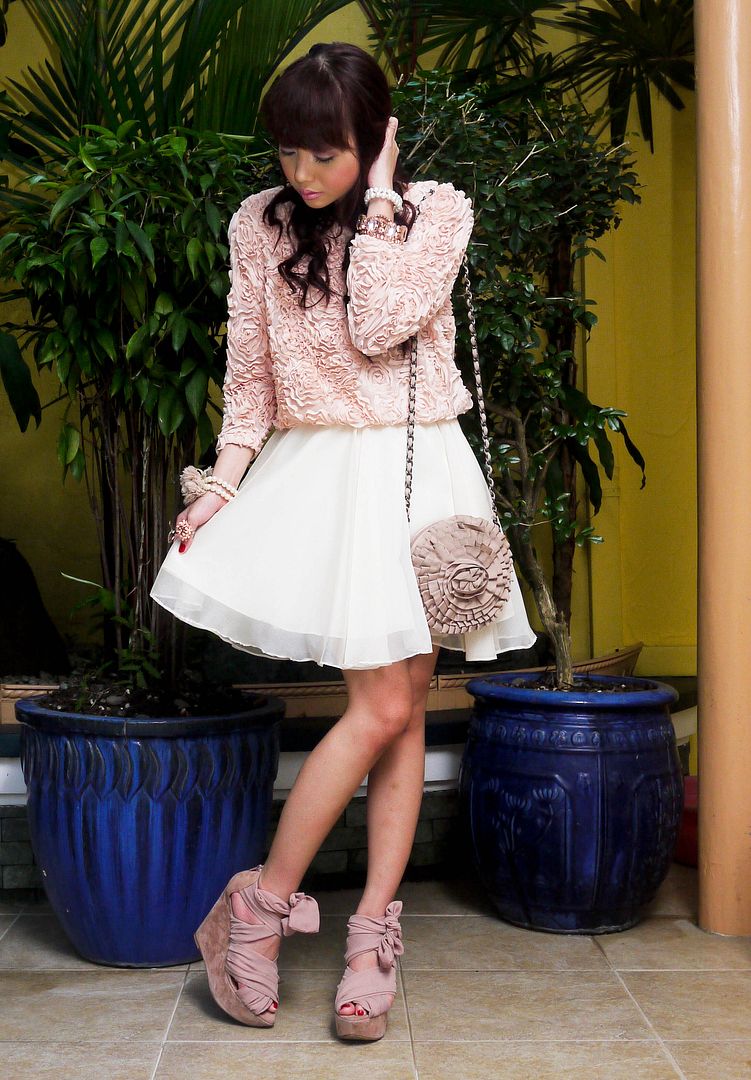 Love remained a drug that's the high and not the pill.




(Shirt: Zara | Skirt: Glitterati | Bag: Topshop | Shoes: Topshop)



Kiss from a Rose inspired outfit...(Seal's song decided to be the first to pop up when I put my ipod on shuffle since I couldn't decide what to wear) and so I dressed and took my cue from the soulful song and let it control how my outfit was to turn out that day. Naturally, I went for the obvious, a mesh rosette Zara sweater in pastel pink that I bought from the Spring/Summer 2011 collection but never got a chance to wear as I soon realized it was too itchy since it was made of elaborately stitched up rosette tulle and had no lining. If you knew me as a kid, I cried over tulle netting and tutu petticoats and inspected every gown and dress meticulously for lining as I found it "itchy" and unwearable. However, now, having grown up, while I still prefer lining, I guess I decided to deal with it and sacrifice a bit of comfort for style. However, I shall retire this shirt and donate it to my mom's closet instead (she has no tulle/ fabric itchiness issues) and loves the blouse she practically tore it from my back when I got home. (Haha, love you, mumum!). I went for the dolled out look and wore it with a chiffon ballerina skirt from my brand Glitterati. Also, found the perfect shoes, purse (also rosette) and pearls to accessorize. The outfit is so elaborate and well.. in theme... I was quite proud of myself. Funny how I can rock out and get dolled up faster than you can press shuffle.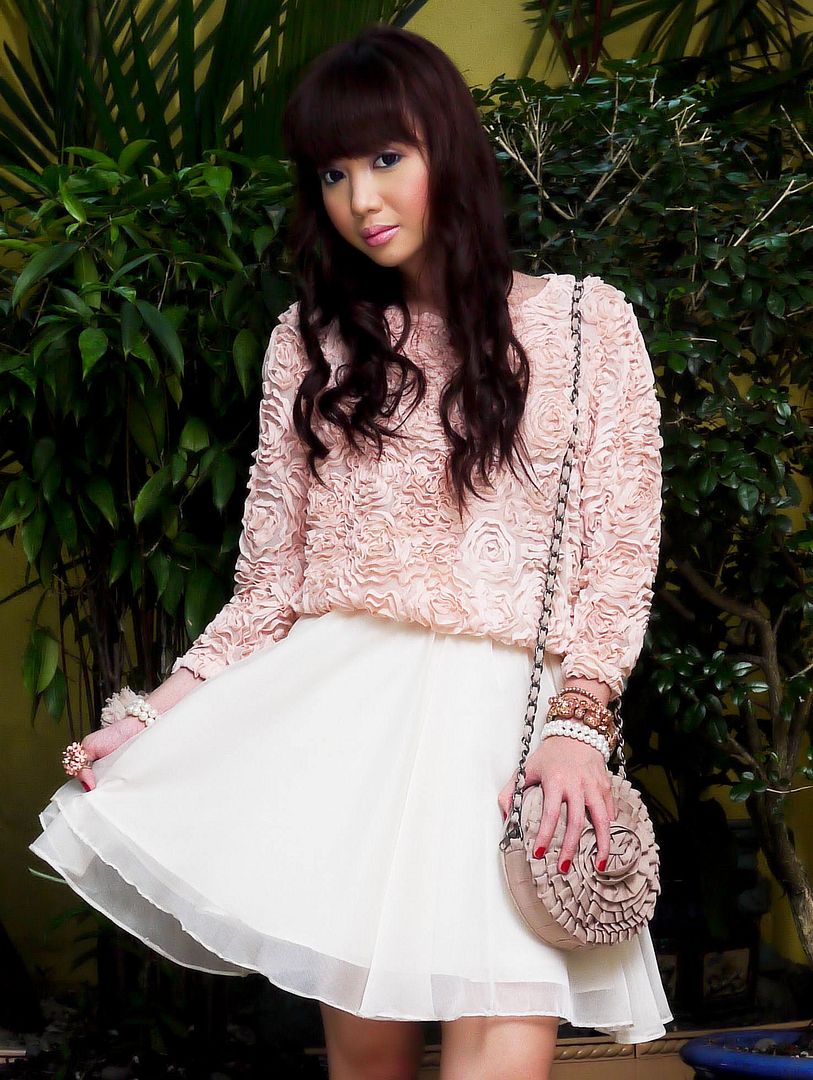 xx,JL

Visit my CHICTOPIA: http://www.chictopia.com/joannaladrido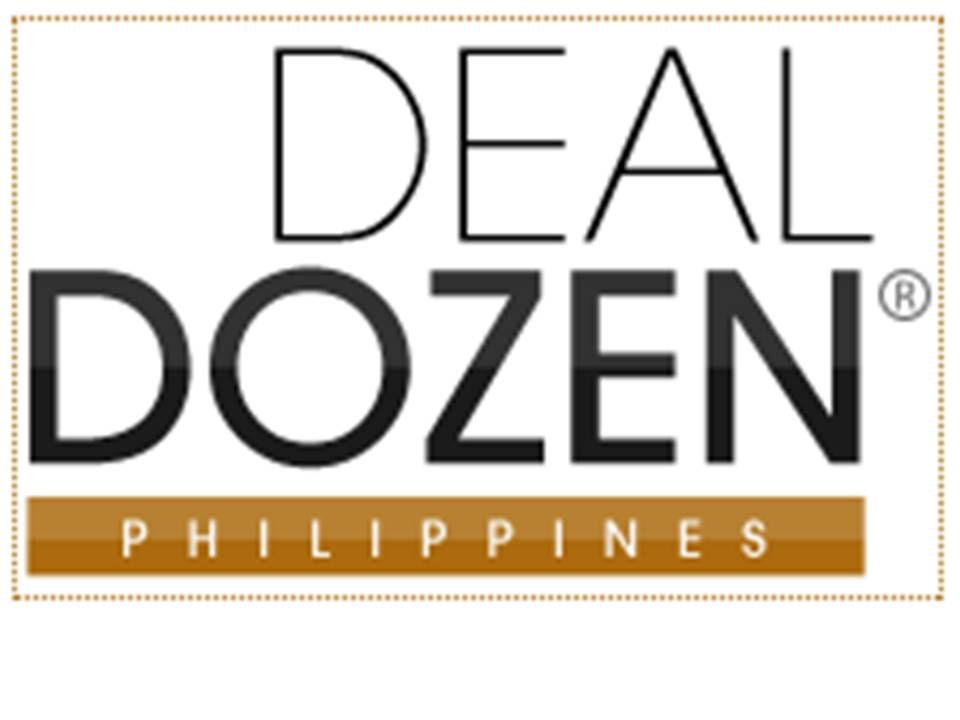 Visit Deal Dozen, a lifestyle and deals site I am writing for,
http://www.dealdozen.com


____________________________________________