Whenever I hear of Hungarian food, my mind almost automatically goes on default and thinks about Hungarian sausages, probably the only Hungarian food I knew until last Thursday when I had the pleasure of eating in Magyar Hungarian Restaurant, which boasts to be the first Hungarian restaurant in the country. I arrived a little past dinner time, and the restaurant was packed with the after office dinner crowd. The restaurant was extremely easy to find and what I loved the most were the menus and the scrapbooks made by the servers of the restaurant which contained a primer on Hungarian cuisine and photos and captions of the food being served. That added a touch of effort which I very much appreciated.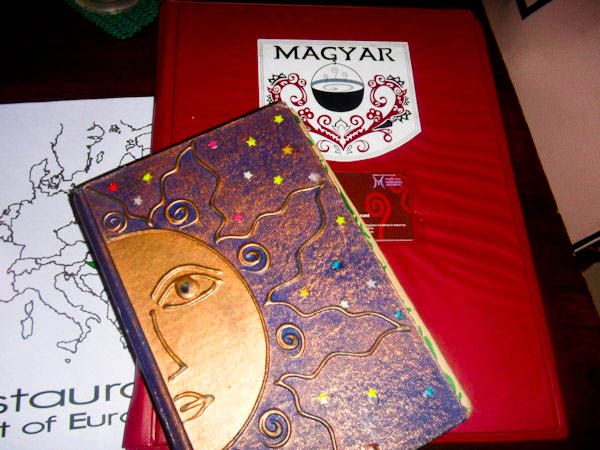 Owned and managed by Vanessa Qua, with her brother on deck as executive chef, the restaurant serves up fantastic dishes which orient you on the savory dishes that are purely Hungarian and definitely something you'll be coming back over and over again...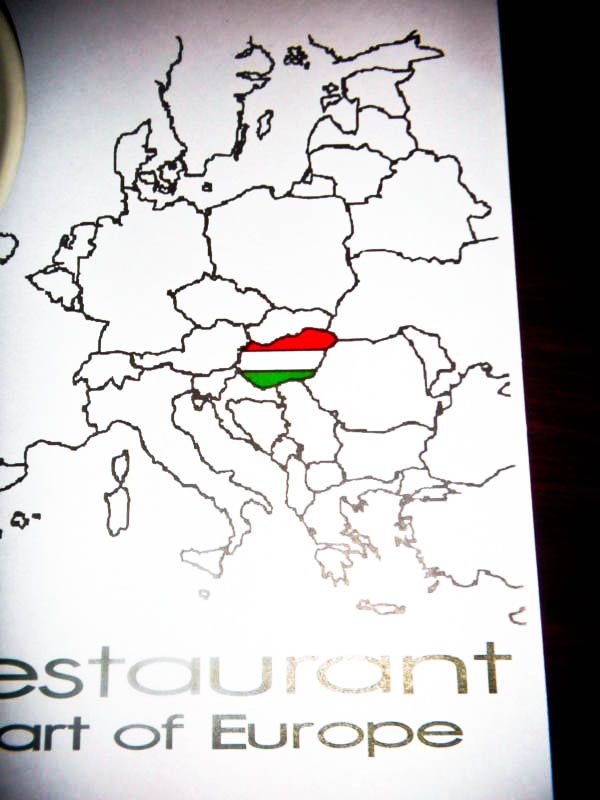 As part of our 4-course meal, we were first served Magyar's Pureed Pumpkin Soup....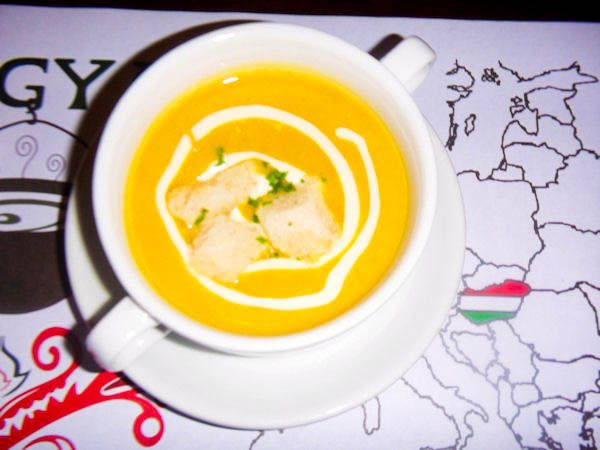 The dish had perfect consistency and it was flavorful and not bland at all. I found myself finishing the soup and cleaning out the bowl.
It was that good.

The second dish was a salad dish, fresh garden vegetables served with vinaigrette sauce.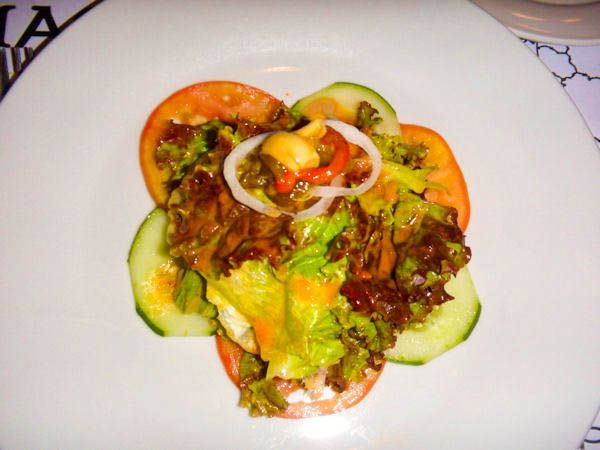 I'll be honest, I am NOT a fan of salads as much but strangely, I did enjoy this meal as it was a great palette cleanser from the creamy soup. It was an good injection of freshness.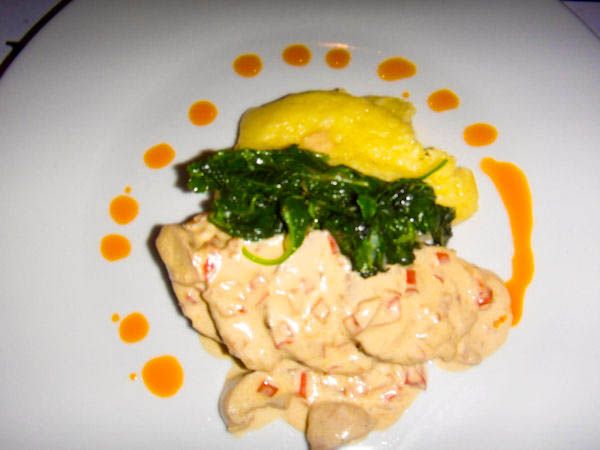 The main course was the highlight of the meal... trust me, I love it so much! The dish was Roasted Creamy Pork Tenderloin served with Mashed Potato, Spinach and Chili Oil. It was a complete package, definitely the dish to keep on coming back for. The dish had a fusion of so many different flavors that when eaten together combined to be so amazing. Aside from that, the pork was very very tender and the creamy sauce it came with was just simple exquisite!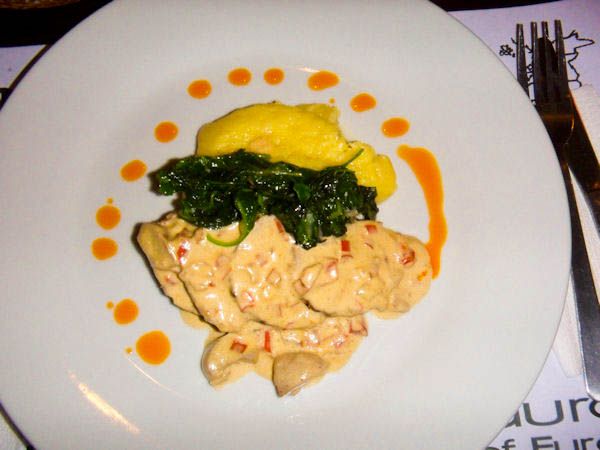 The meal was capped off by a generous serving of Gundel crepe drizzled with chocolate sauce. Looking at the dish, it seemed to be the perfect nightcap and basically, it reminded me of a holiday in a plate!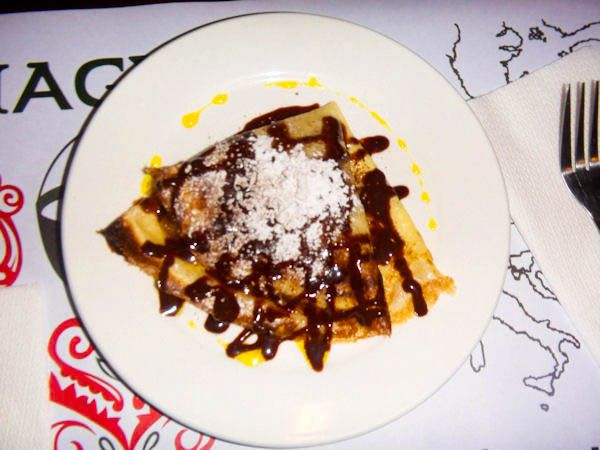 A bonus that was served to us (just to try) was the restaurant's crowd pleaser called LANGOS. It was basically potato bread or as I referred to it, a potato pancake but with a twist: it was served with sour cream and cheese. Imagine yourself eating a fusion of french fries and baked potato, and this dish is what you get. It definitely is another must when ordering....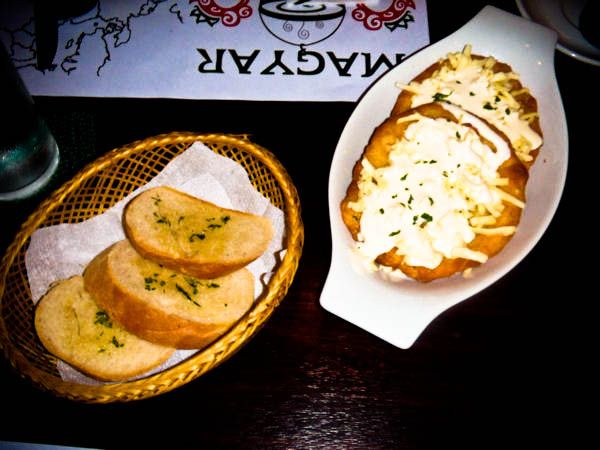 I have to say, when I walked into the restaurant, I was completely clueless what to expect. Food from Hungary seemed to be such an exotic cuisine but having this meal proved that not only was it extremely relatable to the palette, it was also very delicious. This restaurant is definitely a must-try and I recommend you guys to check it out and have your own little taste of Hungary.

Avail of this deal at DEAL DOZEN for 50% off by clicking on this LINK: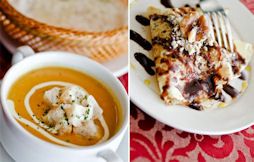 xx, JL
Magyar Restaurant
Unit 3, Paseo de Magallanes, Pres. Sergio Osmena Highway, Magallanes Village
Makati, Metro Manila, Philippines
(02) 8531397https://www.magyarrestaurant.com/